Conclusions from the Monaco Grand Prix
Nothing went right for the local boy, Mercedes win it for Niki but do it the hard way (or did they?) and Red Bull get away with a soft penalty while their B-team also scores big.
What's luck got to do with it?
Burnt by tactical blunders (various grand prix), reliability issues (Bahrain) and the occasional self-inflicted error (Baku), Charles Leclerc's first season with Ferrari has been a baptism of fire.
The home-town hero's Monaco experience was dire on Saturday and even worse on Sunday. The strategy call to leave him in the pits in Q1 left him stranded near the wrong end of the grid, from where a recovery was always going to be a challenge.
Although Leclerc brandishes his attacking credentials in the opening phase of the race to complete some great overtakes, he eventually hit the barrier while trying to get past Nico Hulkenberg and the ensuing puncture effectively ended the Ferrari driver's race.
A for effort pic.twitter.com/GF1uvnWb7d

— iGP Manager (@iGPManager) May 26, 2019
He must be wondering what he needs to do to earn a lucky break, particularly when he sees good fortune going the way of his rivals.
Monaco overtaking is not impossible, but it is a gamble
As in 2018, this year's event around the tight streets of the Principality served up a fine race. Almost every team and driver said before the race that "overtaking is difficult", which is true. But Leclerc proved that if a driver is willing to roll the dice overtaking is possible, albeit risky.
Leclerc's brilliant moves on Lando Norris at the hairpin and on Romain Grosjean at Rascasse, prove the point.
The Ferrari star would later hit the barrier at the latter corner after trying to replicate his previous overtake, but in truth he didn't have too much to lose. And that's Monaco in a nutshell, right there.
Mercedes give Niki a fitting send off
So the Silver Arrows failed to keep their incredible record of consecutive 1-2 finishes going, though Lewis Hamilton's victory means that the team still has a clean sweep of victories in 2019. The win came less than a week after the death of Mercedes director and paddock legend Niki Lauda.
The three-time champion's influence is such that every driver and team paid tribute to a man that transcended the realms of what is humanly possible in his glittering career.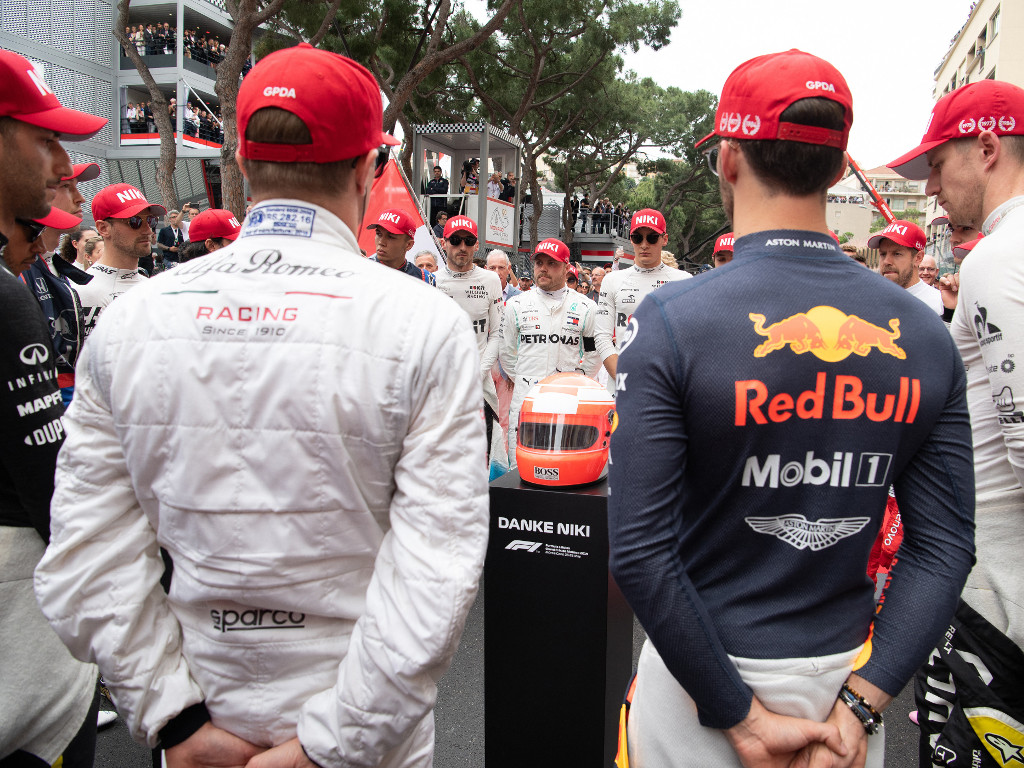 But it wasn't easy
Mercedes admitted that they made a (rare) mistake in sending Hamilton onto his second stint with the less durable medium rubber while the rest of the field was shorn with hard tyres. Max Verstappen harried Hamilton all the way, even making contact with the Mercedes going into the chicane in the closing stages.
might as well pic.twitter.com/p0vU0k2Qr8

— iGP Manager (@iGPManager) May 26, 2019
Hamilton again underscored his class to deal with severely worn front tyres in a masterclass of a performance that he described as "a miracle".
But there is another but
However there is a nagging feeling that Hamilton made a meal of his situation on the medium rubber, given that some of the midfield runners managed to eke out long stints on soft tyres.
Moreover, Daniel Ricciardo managed to win in Monaco in 2018, nursing his stricken Red Bull home despite losing his MGU-K and around 150 horsepower. And lest we forget that Hamilton was behind the wheel of the W10, arguably the most dominant car in the history of the sport.
Max gets away with it
Verstappen, though, was fortunate to be in a position to fight with Hamilton as the 5-second time penalty he received for an unsafe release into Valtteri Bottas was incredibly lenient, particularly when contrasted with the 10-second penalty Antonio Giovinazzi for an on-track incident that posed far less danger than Red Bull's decision to let Verstappen leave his box to drive directly into the path of the hapless Bottas.
(#F1 #MonacoGP) Max Verstappen Released Into Valtteri Bottas pic.twitter.com/iZkZ7ssZvY

— Formula1 Videos (MSVD) (@518mc) May 26, 2019
Safety car shakes up race for best of the rest
Leclerc was probably fortunate to escape sanction for driving around Monte-Carlo with a puncture at high speed, flinging rubber and carbon fibre across the track in the process. The net result was a safety car, which triggered a mad rush for the pits.
Daniel Ricciardo, then running fifth, and Kevin Magnussen, who was sixth, both took the opportunity to dive into the pits. But they emerged behind Alfa's Kimi Raikkonen who was running a long first stint, and who subsequently held the pair up to completely ruin their hopes of scoring the bag full of points that they were expecting.
Torpedo on target
Daniil Kvyat was one of the beneficiaries of the safety car and scored his best-ever result for Toro Rosso with a fantastic seventh. The Russian is more mature since returning to the cockpit, though he has lost none of his speed.
DOUBLE POINTS! 🏁@kvyatofficial takes the chequered flag to finish P7@alex_albon finishes right behind in P8 💪 #MonacoGP 🇲🇨 pic.twitter.com/75enYhNZAb

— Toro Rosso (@ToroRosso) May 26, 2019
Team-mate Alexander Albon impressed again by claiming P8, to cap a fine day for Red Bull's B-team.
Richard F Rose
Follow us on Twitter @Planet_F1 and like our Facebook page.