Conclusions from the Russian Grand Prix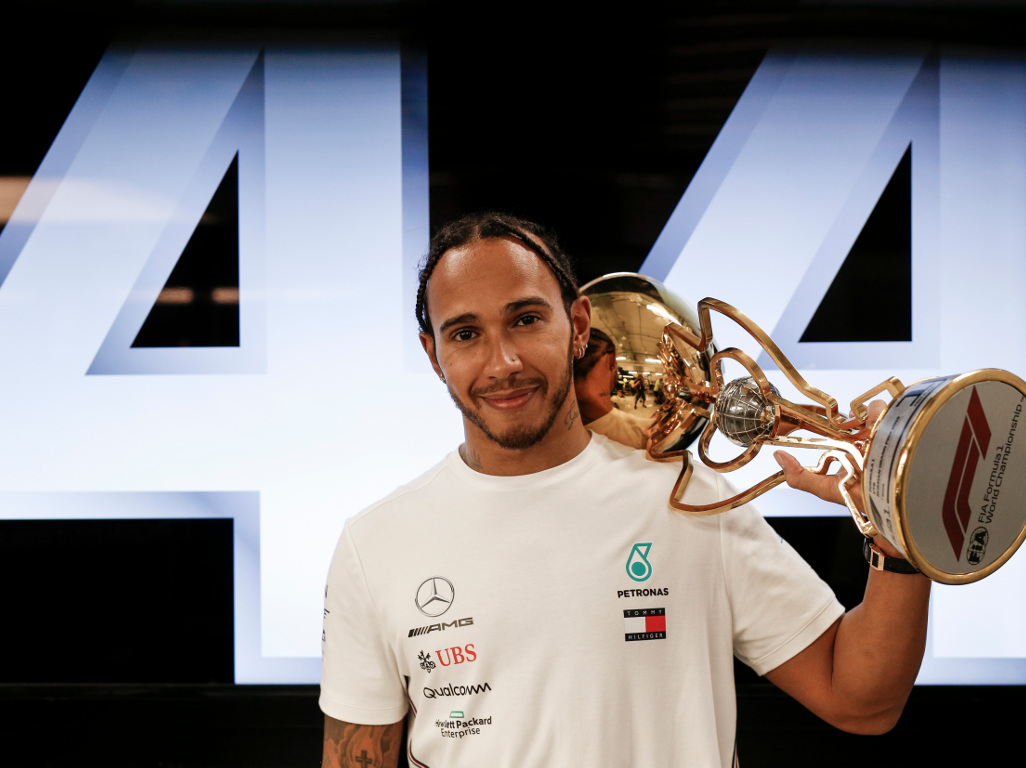 Another tough weekend for Ferrari's young gun as team orders overshadow the team's pace, Merc play the 1-2 game to perfection, Red Bull fall away, and the VSC is a lottery not worth playing…
The great Ferrari stitch up of '19
Not quite. But a review of Charles Leclerc's season shows that the young charger could easily have won four or five additional grands prix in 2019 if a few variables had gone his way.
Driver error accounts for some missed opportunities but a combination of poor strategy calls and team orders mean that Leclerc, and indeed his team, have not maximised the potential on offer. In a parallel universe Leclerc would be right in the title mix and Lewis Hamilton would not be strolling to a sixth World title.
Australia – Leclerc told to hold station behind Vettel and does so
China – Leclerc told to let Vettel by and does so
Bahrain – Leclerc loses race win due to engine cylinder problem
Baku – Leclerc crashes in qualifying
Monaco – Leclerc misses Q2 due to Ferrari strategy call
Austria – Verstappen gets his elbows out to overtake Leclerc for win
Germany – Leclerc crashes in changing conditions
Singapore – Leclerc is under cut by Vettel due to Ferrari strategy call
Russia – Vettel refuses to follow team orders, then retires and resulting VSC robs Leclerc of the lead
Particularly galling for Leclerc will be the events of Australia and China where he played the team game, only to see Sebastian Vettel handed the superior strategy in Singapore and for the German to ignore team orders at Sochi.
Quite simply the last two races have left Ferrari's driver relations in meltdown, with Vettel eager to reaffirm his status as the top dog and Leclerc chafing at decision-making that consistently seems to go against him.
Vettel, of course, has form, (in)famously disobeying the 'multi-21' team order when he was at Red Bull and refusing to let then team-mate Mark Webber past. Leclerc would do well to learn from that vintage of Vettel and be more ruthless. Indeed, as the cliche goes: to be World Champion the first person you have to beat is your team-mate.
Merc fight back after winless streak
Three races without a win isn't something Mercedes is accustomed to in the hybrid era. Nor a five-race run without a pole position. While Red Bull seem to have taken a step back, it is Ferrari that has emerged as the major challenger to Merc's supremacy that dates back to 2014.
But Lewis Hamilton capitalised on Ferrari's ability to find new ways to shoot themselves in the foot – this time through Vettel's retirement and the ensuing virtual safety car – to stop cheaply under the VSC and get ahead of Leclerc.
The decision to start on more durable rubber thus paying dividends as it left Hamilton and Merc with more strategic options than their rivals. Given Ferrari's recent pace advantage, team boss Toto Wolff will be delighted to see that his team still have the operational and strategic tools to best their rivals and to aid their chances. And in Hamilton they still have the driver best equipped to turn opportunity into results.
Bottas: A broken man
The confident, bolshy Valtteri Bottas of the first quarter of the season is no more. No one will have believed Bottas when he described, deadpan and with no smile, Sochi as "a fun race". Yes, he did his part to help the Silver Arrows secure a 1-2 finish but he at no point seemed capable of challenging the imperious Hamilton. The Finn has become a dependable number 2 driver in the shape of Webber.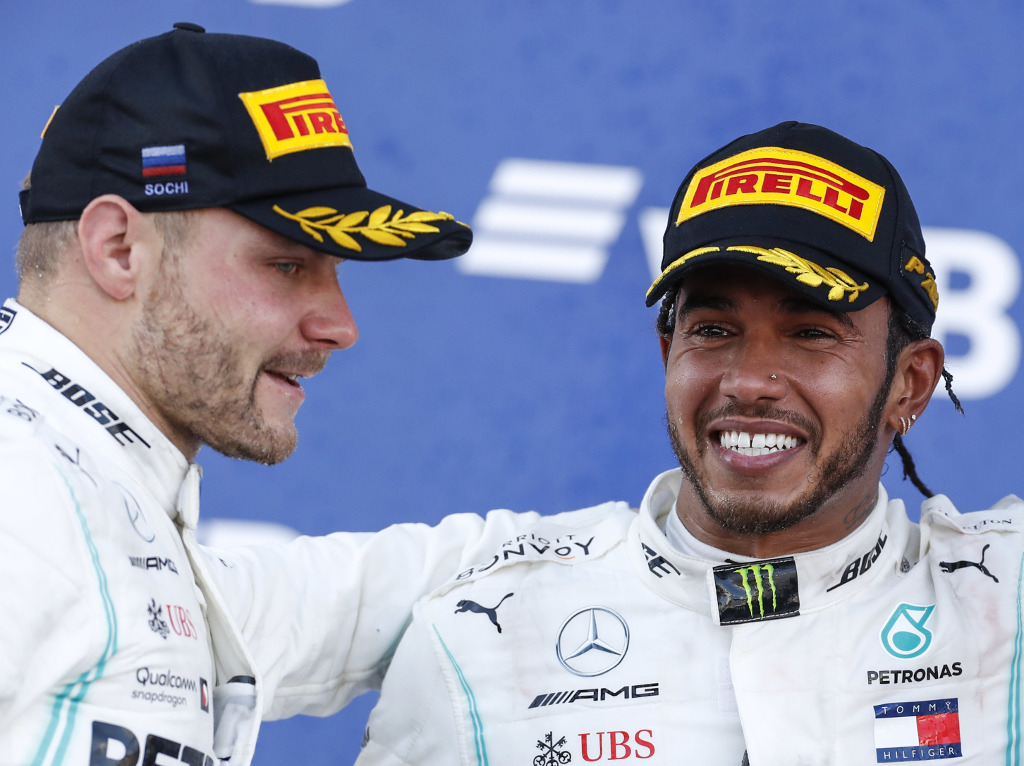 Yet it is the fact that Bottas is unable to challenge Hamilton and is content to defend Hamilton from the threat from rivals that Mercedes are cruising to another double. Ferrari might do well to follow their lead.
What's going on at Red Bull?
Grid penalties compromised Red Bull's race in Russia and Max Verstappen and Alex Albon maximised what was on offer with P4 and P5. On paper that looks like a good result but team boss Christian Horner will be concerned about the lack of race pace relative to Merc and Ferrari.
The remaining five races do, however, provide ample opportunity for Red Bull – especially when considering the form that the team, and Verstappen especially, showed over the same five races in 2018. From Suzuka to Abu Dhabi the young Dutchman scored five podiums and won in the thin air of Mexico, which will again be targeted as a potential race win. Verstappen would've won in Brazil too, if not for the incident when attempting to lap Esteban Ocon. So perhaps let's not write off the Bulls just yet.
It's time to neutralise the VSC
It was Paul di Resta who suggested that F1 take steps to prohibit pit stops under VSC. Yes, the VSC does add a variable but in Russia it meant the race win was Hamilton's due to the lottery of when and where the VSC was deployed. There's no doubt Leclerc would agree with this assessment.
Quote of the week
Kevin Magnussen is never one to mince his words and it was no different in Russia.
"So I have already got a penalty and then they choose to give me another one. It's crap," said the Haas driver after he received a five-second penalty for not following correct procedure in navigating bollards during his fight with Sergio Perez for seventh.
Kevin Magnussen: Turn 2 is crap, penalty is bull****.

Safe to say the Haas driver hasn't reacted well to his five-second time penalty in Sochi.https://t.co/SnZa6B2nrz #F1 #RussianGP pic.twitter.com/EyiLEylNow

— PlanetF1 (@Planet_F1) September 29, 2019
And the resulting penalty meant he lost another position to finish P9, to cap another poor weekend for Haas as team-mate Romain Grosjean was bunted off the race track on lap 1 (through no fault of his own, remarkably).
Richard F Rose
Follow us on Twitter @Planet_F1 and like our Facebook page.