Conclusions from the Virtual Azerbaijan GP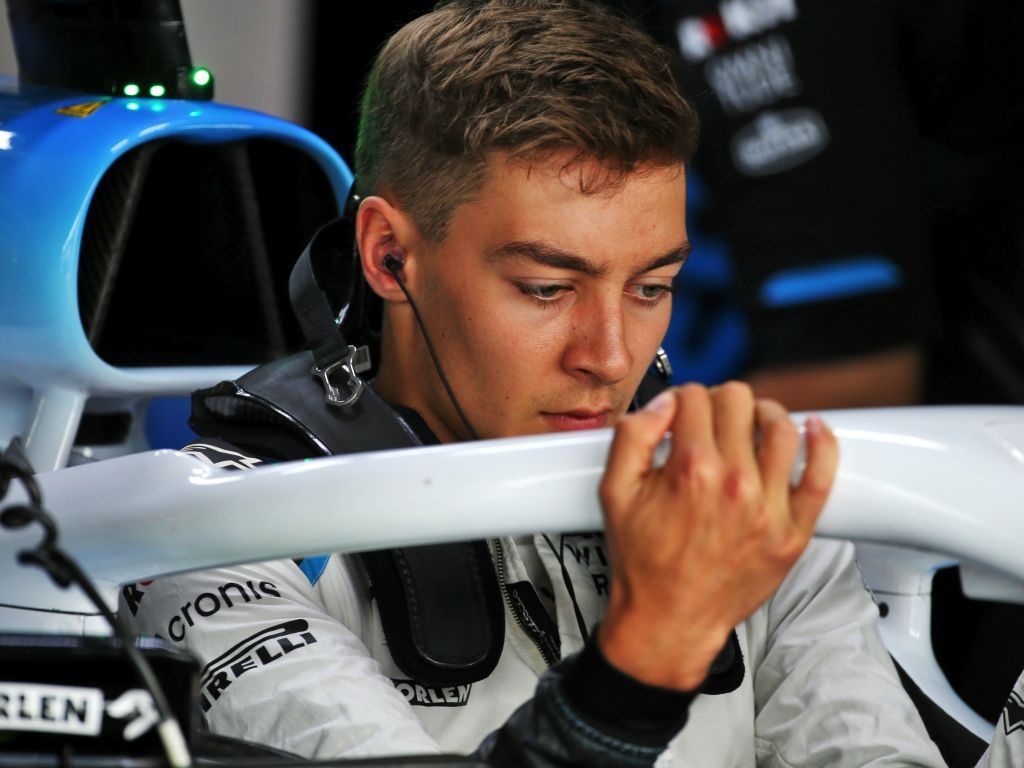 Real racing is coming back at last, but that doesn't mean the drivers aren't taking their video games seriously anymore…
Our conclusions from the Virtual Azerbaijan Grand Prix…
Not just a game 
If ever you wanted more proof of just how ridiculously competitive Formula 1 drivers are, look no further than the latest race of the series.
With the return of real F1 on the horizon, they'd be forgiven for being more focused on that and not caring too much about a race in some video game. As we saw from their streams, however, that wasn't the case at all.
Whenever they'd make a mistake or be hit by another driver, they'd exclaim with frustration. When Russell and Alex Albon were battling for the lead, they were both constantly talking to their race engineers asking about strategy. Even Pierre Gasly, who was competing for the first time and not fighting for points, was doing the same.
Looking at their faces, you'd have thought that they were competing in a race with some seriously high stakes. Bearing this in mind, we can't wait to see how they get once they're back driving for their careers again.
Where have these standings been?
Throughout the series, each race has been treated as a standalone event, with no points tallies or standings of any kind being mentioned. That changed this week as unofficial, fan-made championship standings made their way into the spotlight. We think the race was all the better for it.
This is no surprise. Just think how much less interesting real F1 races would be if they were standalone and not part of a wider championship fight. Adding such a fight to the virtual race gave us something else to think about other than just hoping for wheel-to-wheel battles at the front that never came.
With Russell and Leclerc at the top of the standings and the former running outside the points, we still cared about whether he'd be able to take P10 or not. Without a championship, P10 would be no better than P11 and we'd have zero interest in the goings of any drivers not fighting for the win or podium places.
The purpose of this virtual series was to fill the gap left by real F1. It could never do so, but adding more stakes was certainly an improvement. With only one race left, we just wish they did so much sooner. Still, at least they know now for next time a global pandemic brings the world to a halt…
Bring on the real stuff 
Creating this series was undoubtedly an excellent initiative for the sport. It provided entertainment for existing fans, brought in new ones and kept F1 and its drivers in the spotlight as much as possible. That being said, seven races in we're definitely ready to wave goodbye to the world of virtual racing for the time being.
When it first started, the thought of seeing F1 drivers go head to head in simulator races was an exciting one. Finally, we'd get a chance to see them all drive equal machinery. The results would be determined by their ability, not their car. Oh, they'd be racing against various other superstars from the world of racing and other sports too? Great, sounds good.
Now, however, the novelty is beginning to wear off. Having no damage makes the wheel to wheel racing far less realistic and interesting, and far more arcade-like. Having a grid consist of some experienced sim racers and some that have never done it before creates a rather non-entertaining gulf in quality. And having the presenters and commentators constantly try to sell it as being as important as real F1 races gets somewhat tiresome.
When Leclerc said he wouldn't be taking part in next week's final race because he'd be busy testing an actual F1 car, we weren't disappointed. Instead, we were excited that the drivers were beginning to ramp up preparation, that the return of the sport really was getting closer.
The series has been fun at times and is undoubtedly better than nothing, but we'd be lying if we said we'll miss it much when FP1 gets underway in Austria at the start of July. Thanks for everything, virtual F1, but it's time to get back to the real stuff. That being said, we're all for it coming back in the winter break. Arcade racing is better than no racing at all.
Follow us on Twitter @Planet_F1 and like our Facebook page.