How on earth can Abiteboul preach about loyalty?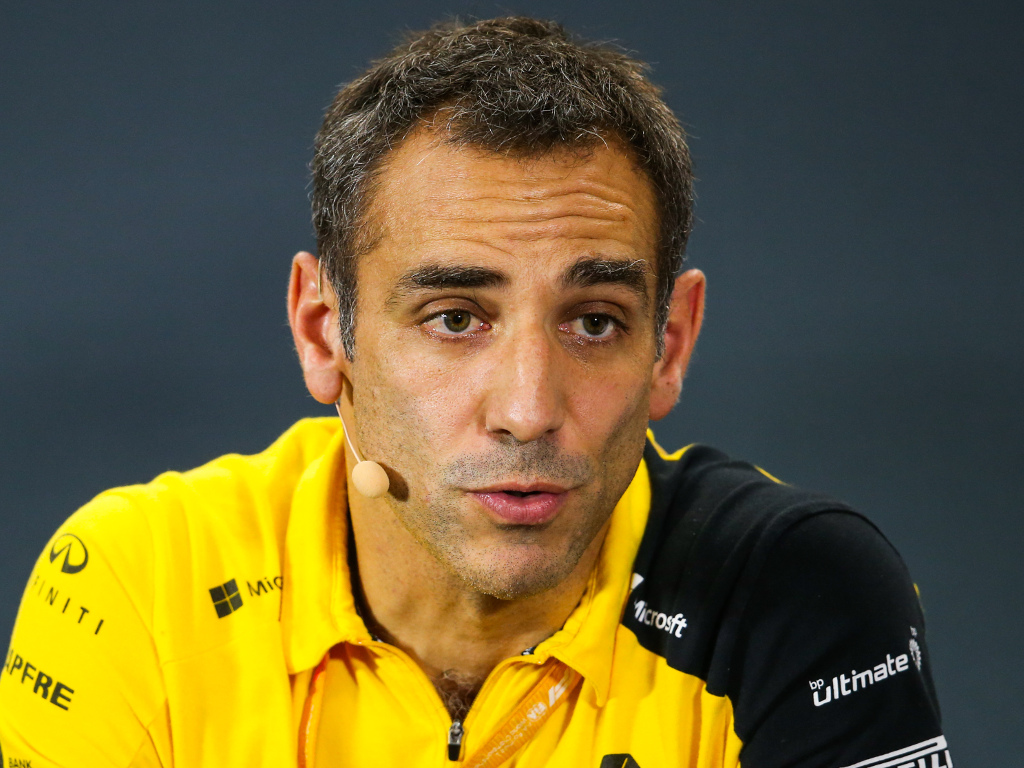 Cyril Abiteboul preached about loyalty in the wake of Daniel Ricciardo's confirmed exit to McLaren – if only he actually practiced what he preached.
While Ferrari placed on record their thanks to Sebastian Vettel and McLaren wished Carlos Sainz all the best in his exciting new chapter next season, the Renault team boss delivered three cold-hearted sentences where he could not even bring himself to mention Daniel Ricciardo by name.
"In our sport, and particularly within the current extraordinary situation, reciprocated confidence, unity and commitment are, more than ever, critical values for a works team," Abiteboul said.
"I am confident that the 2020 season will allow us to accomplish even more together. Our ambitions and the strategy of Renault DP World F1 Team remain unchanged."
Reciprocated confidence, unity and commitment. All very worthy and aspirational values to have within a team, just not the values that anyone can really associate with Renault under Abiteboul's tenure.
Ask Kevin Magnussen about reciprocated confidence, unity and commitment when he was binned off after just one season, not wanting to commit him to a long-term contract and, just for good measure, openly criticised by Abiteboul when he did depart for "making excuses".
Ask Jolyon Palmer about reciprocated confidence, unity and commitment when he was kicked into touch with four races of the 2017 season still to complete and replaced by Carlos Sainz, who you can also ask reciprocated confidence, unity and commitment, too.
Anybody else we can ask about reciprocated confidence, unity and commitment? Oh, there is Nico Hulkenberg who is currently sat on the sidelines after he was ditched in favour of Esteban Ocon, who just so happens to be a driver that Renault reversed on an agreement with Mercedes to sign when Ricciardo became available.
Throwing huge piles of cash at any driver does not guarantee their loyalty. It merely guarantees their name on a dotted line. Abiteboul has more than enough experience to know that.
And, taking money completely out of the equation, what reasons have Renault given Ricciardo to suggest that they are the team to be with? He did not feature on the podium once and the team was overshadowed by its customer team where the grass looks significantly greener given that Mercedes power is on the way next year.
That is not to say that Renault, or any other team for that matter, are in the wrong when they make these cut-throat decisions and go back on prior agreements. As we all know, it simply comes with the territory.
If a team sees an opportunity to sign someone they think that is a better fit than what they already have, they will do it. If a driver sees an opportunity to potentially further his career or, completely failing that, add a big chunk of money to bank, they will do it.
For Abiteboul and Renault to show little to no sign of reciprocated confidence, unity and commitment over the years and then suddenly play victim has left a sour taste in amongst all the excitement of the 2021 merry-go-round.
Practice what you preach, or, at the very least, do not present Formula 1 as a utopia where the sport is built on trust and loyalty. Everyone, including Abiteboul, knows the reality is completely different.
Mark Scott
Follow us on Twitter @Planet_F1 and like our Facebook page.