Top 10 ideas for Cyril Abiteboul's tattoo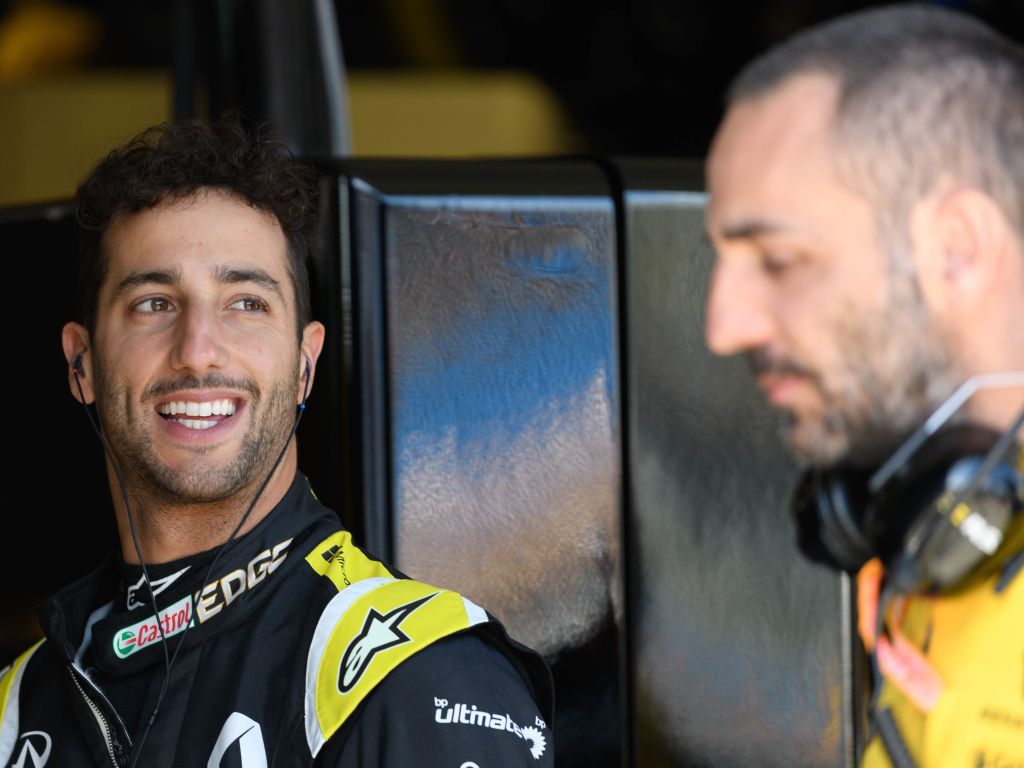 Unless you live under a rock, you'll be aware that Cyril Abiteboul has to get a tattoo of Daniel Ricciardo's choosing, but what should it be?
The Aussie already has a vague idea, stating that he wants it to be something to do with him, mixed with a "German flavour".
If he needs a bit more inspiration though, we're here to help…
A Honey Badger 
This was the first thing we thought of when Ricciardo secured a top-three finish at the Nurburgring and is perhaps the most likely direction the Renault man will go in.
For one, a honey badger clearly fits the criteria of having something to do with the driver, given it's his well-known nickname – one that stuck after his trainer told him he shared a lot of the animal's qualities.
What's more, it's easy to add a traditional German aspect to it. It could be wearing lederhosen, drinking from a stein, waving the nation's flag or any other number of things.
The fact it could actually be quite a cool tattoo, in our eyes at least, is an added bonus too. He wouldn't want to upset his boss too much and secure Number Two Driver status for the remainder of his time with the team…
The Ricciardo Selfie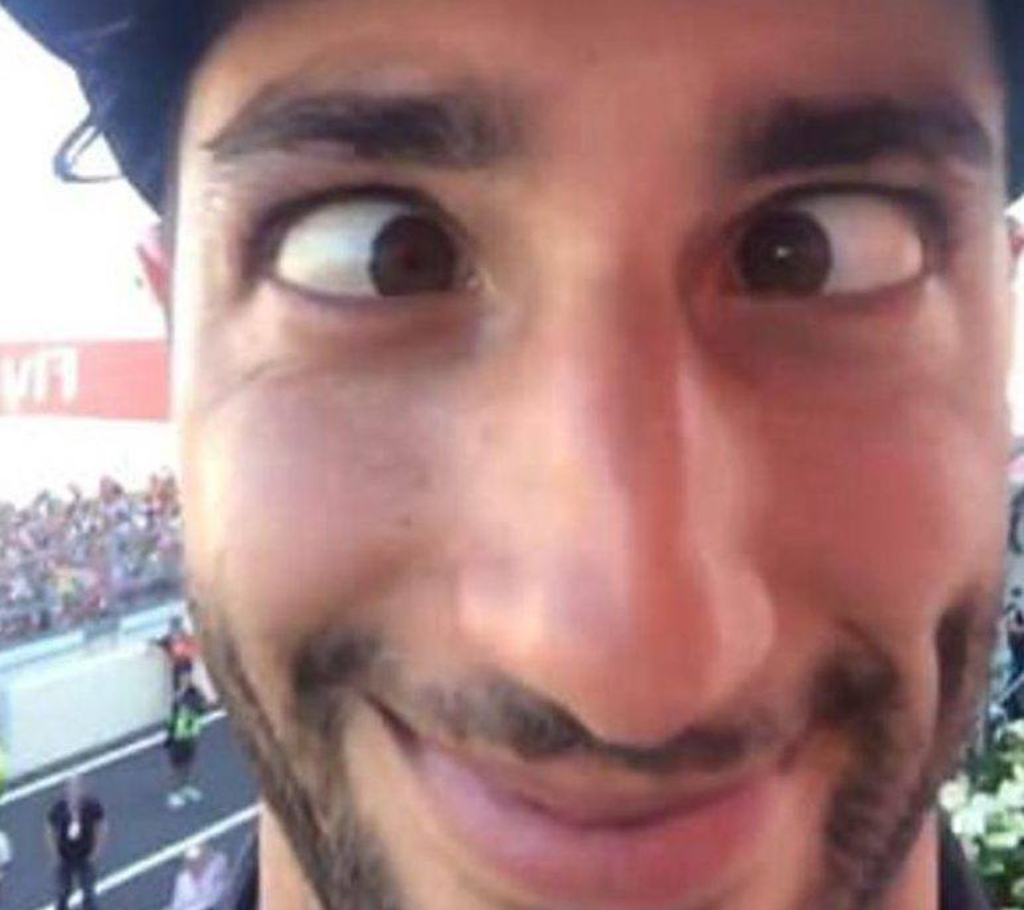 What better way to remember your first podium as a team boss than to have the lovely face of the driver who got it on you forever?
If Ricciardo wanted to go in this direction, we can't think of a better photo to use than this selfie he took on Lewis Hamilton's phone in Malaysia a few years ago.
Abiteboul may be able to decide the size and placement of the tattoo, but this cross-eyed beauty would make a statement regardless of how small and hidden away it was.
A Shoey 
The Formula 1 world despaired when Ricciardo forget to do a shoey after finally returning to the podium for the first time since 2018. However, he can right that wrong and give Abiteboul the perfect tat all in one go…
The possibilities are enormous when it comes to this theme. It could be a Renault shoe overflowing with champagne, it could be a German beer in the shape of a shoe, or it could be Abiteboul himself doing a shoey. If it was down to us, we'd go for that last one.
Nude Horner 
If Abiteboul ended up with this, he may well kill Ricciardo but, as far as we're concerned, it'd be worth it to just to see the Frenchman's face.
It's well known that the Renault and Red Bull team principals aren't the best of friends. Their interactions have provided us all with an enormous amount of entertainment, and we personally think the relationship needs to be commemorated.
A simple portrait of Christian Horner's face could be classy, but this money-shot from an interview he did with a magazine way back when is the way to go in our eyes.
Fetching, right? You probably have a lot of questions, ones that we don't have the answers to. It's probably best we all don't know anything more, to be honest. What we do know is that it would be a cracking tattoo.
Not quite nude Horner
Perhaps a nude photo of Horner would be a step too far for all of the involved parties. Fair enough. Not to worry though, because we have an excellent alternative.
Prior to the 2006 Monaco Grand Prix, he promised that, if the team ended up on the podium, he'd jump into the team swimming pool naked.
David Coulthard did so, and his boss stuck to his word. Sure, he ended up covering himself up with a Superman cape, but we're not complaining. In fact, we're really, really glad he did.
"Gives you wiiings"
Horner himself had a suggestion at the end of the race in Germany himself, one that unsurprisingly didn't involve any photos of him.
Instead, he suggested to Max Verstappen that Abiteboul get a Red Bull can on his backside, with the Dutchman replying that "would be amazing".
The more we think about it (The tattoo, not Cyril's arse), the more we agree. Amazing indeed.
The trophy 
If Ricciardo is feeling a bit more merciful, he could keep things simple and have the trophy he received for P3 put on the Frenchman.
Being at the head of a midfield team when they get their first podium for nine years is no mean feat and surely warrants a tattoo. This is one of the few options that might actually make Abiteboul smile when he sees it.
The only downside is that it's not a particularly attractive trophy but if we were him, we'd take it.
Aussie Nurburgring 
Another simple and fairly tame one. An Aussie flag in the shape of the Nurburgring fits Ricciardo's criteria perfectly and again wouldn't be too similar for Abiteboul.
If D-Ric is feeling a bit less subtle, he could always take inspiration from former driver Robert Doornbos' suggestion…
Ricciardo to the podium? 🏆😂😂😂 pic.twitter.com/iaMMnf1kBG

— Robert Doornbos (@robertdoornboss) October 11, 2020
Black and yellow 
After this season, the Renault name will be leaving F1, and so too will the distinctive black and yellow colour scheme the team has donned.
As something of a tribute to the team as it currently is, perhaps Abiteboul can be marked with said colours forever, whether it be with the current logo, the 2020 car or something else.
Deckchair Fernando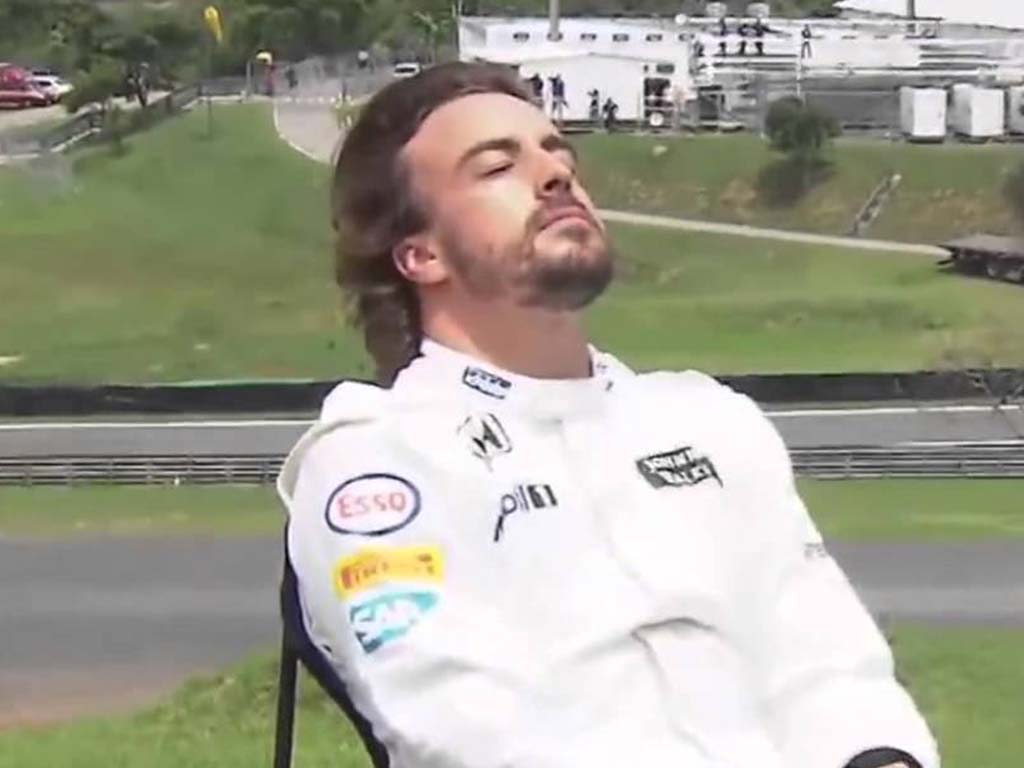 When Ricciardo leaves for McLaren, Fernando Alonso will be replacing him. The Spaniard hasn't always been the most harmonious presence at his teams, so Abiteboul needs a way to get him on his good side immediately. Why not do so with some ink?
Specifically, we're thinking the iconic photo of Alonso lounging trackside at the 2015 Brazilian Grand Prix. Why? Well, because it's hilarious, basically.
It would be quite the show of devotion on Cyril's part, and would also serve as a powerful reminder not to give Alonso a sh*t car if he doesn't want his team's reliability to become a meme.
Finley Crebolder
Follow us on Twitter @Planet_F1, like our Facebook page and join us on Instagram!