Pit Chat: Ricciardo goes undercover at Ferrari
Turns out Daniel Ricciardo did sign for Ferrari, while a heated battle takes place between Mercedes and Williams earlier than expected.
Time to take a look back over the best images, clips and social media posts from the Austrian Styrian Grand Prix weekend…
Smile like you mean it
The current Formula 1 theme and its accompanying title sequence is pretty well established now but the alternative versions are still flooding in.
Usually after a week goes by in this world we are in need of some cheering up and these opening credits would do certainly the trick every day over race weekend.
Petition to make this the official opening title sequence for the rest of the season 😂 #F1

[Credit: @mattamys]pic.twitter.com/WwFPY7ZDlI

— Planet F1 (@Planet_F1) July 9, 2020
As for actual covers of the actual theme, this is one of the best we have ever heard…
That escalated quickly…
As the above shows, Formula 1 fans are a creative bunch. One fan gets a sudden lightbulb moment after the first race in Austria…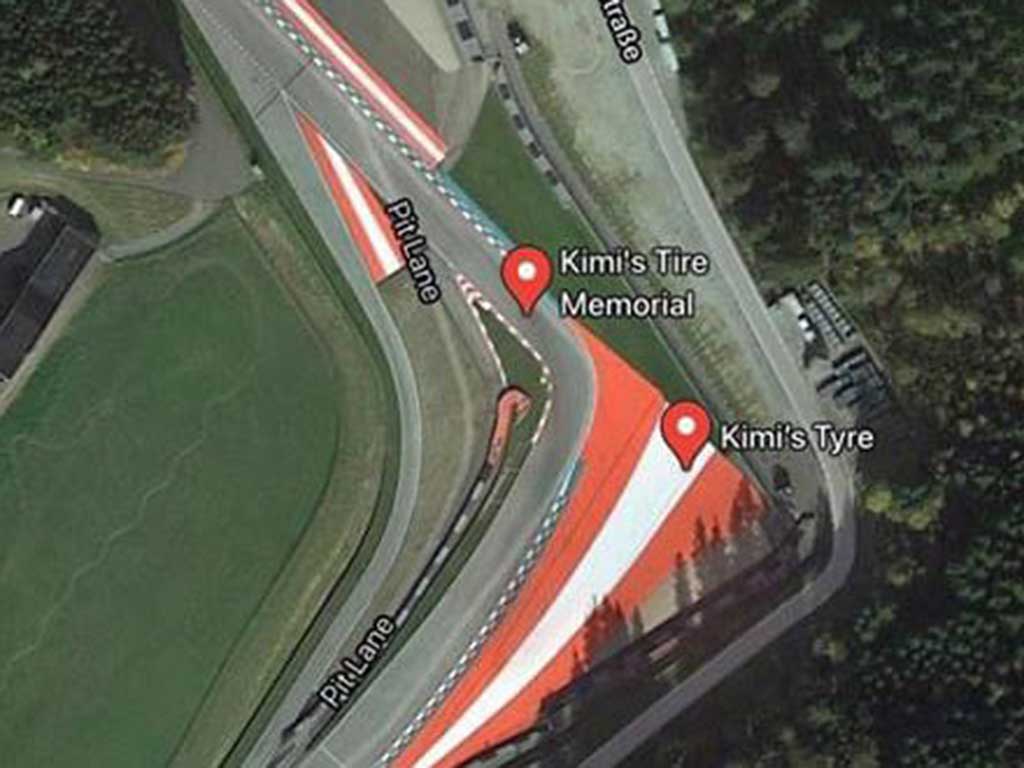 And this is how it looked at the end of the week…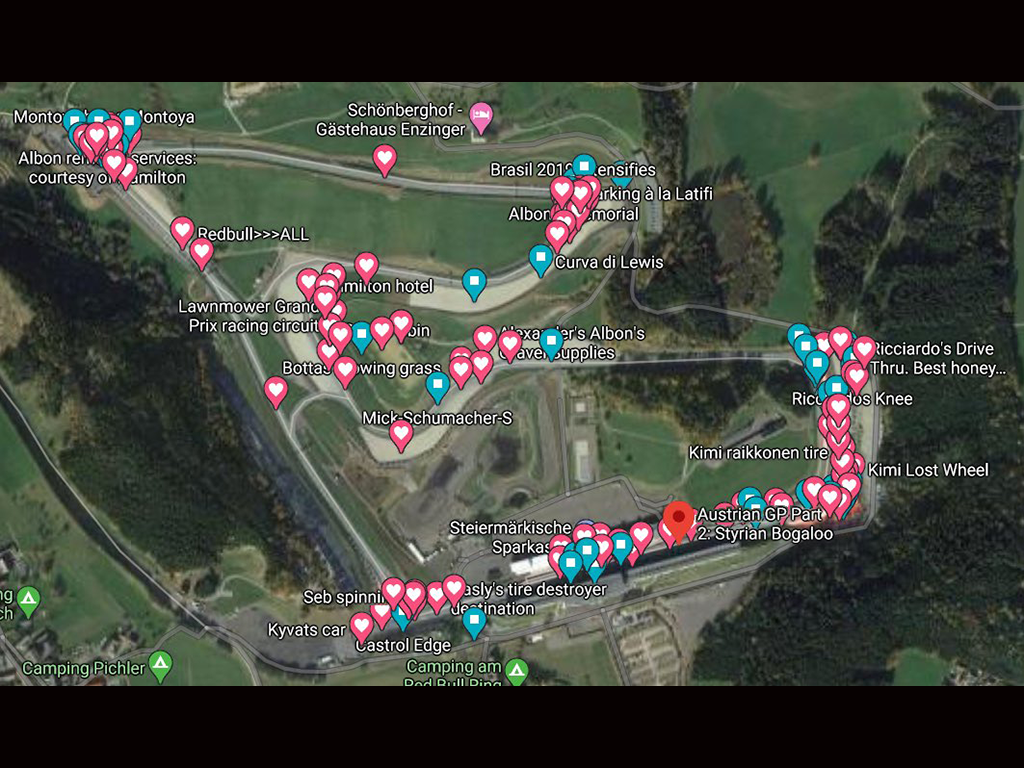 Poor Daniel Ricciardo's knee.
Undercover agent
On the subject of Daniel Ricciardo, it turns out he has signed for Ferrari after all. He's been tasked with finding out what on earth has gone wrong with the SF1000 car.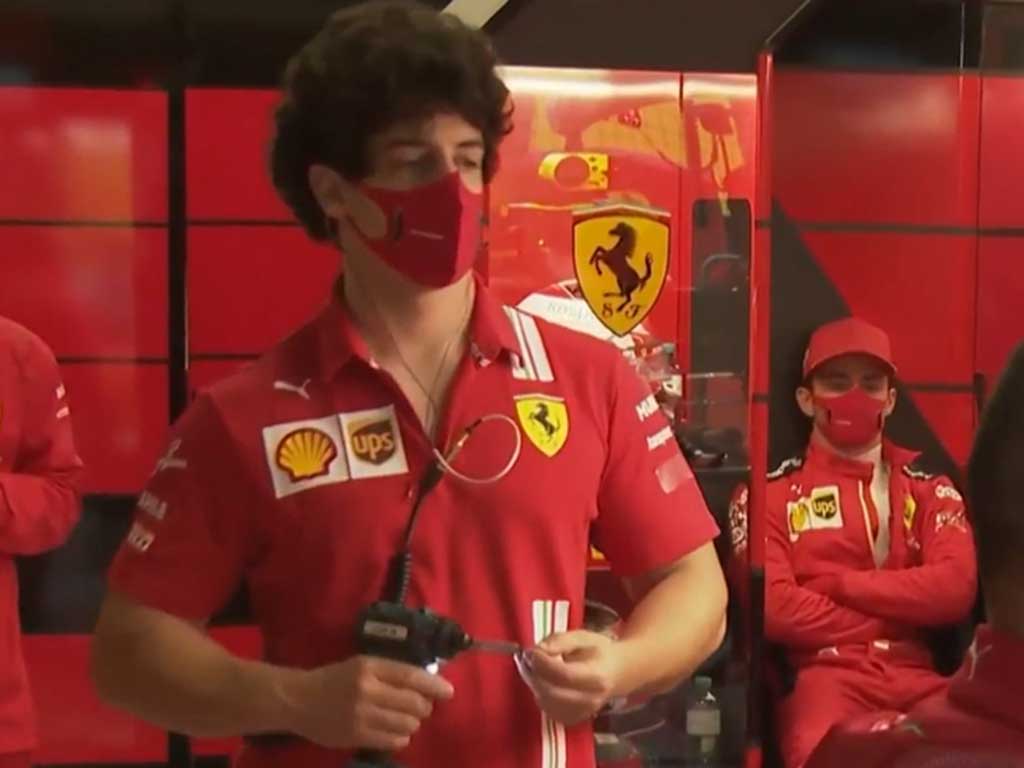 When he's not working on the car, he is still his usual self in his other role as Renault driver.
Daniel Ricciardo arrived at the Red Bull Ring this morning shaking hands, fist-bumping, high-fiving and signing autographs for a non-existent crowd.

Today is already a good day. #F1

— Planet F1 (@Planet_F1) July 10, 2020
Any other business
When we had high hopes for Williams competitiveness this season, we never in our wildest dreams thought they would be challenging Mercedes so quickly.
There was a very intense battle between the two which had everyone glued…to the Connect 4 board.
So…since we're not going anywhere for a while.

Fancy a game of connect four @MercedesAMGF1?

⚪⚪⚪⚪⚪⚪⚪
⚪⚪⚪⚪⚪⚪⚪
⚪⚪⚪⚪⚪⚪⚪
⚪⚪⚪⚪⚪⚪⚪
⚪⚪⚪⚪⚪⚪⚪
⚪⚪⚪⚪⚪⚪⚪
⚪⚪⚪🔵⚪⚪⚪

— WILLIAMS RACING (@WilliamsRacing) July 11, 2020
Meanwhile, Kimi is just being his usual Kimi self…
Typical Kimi 😂#AustrianGP 🇦🇹 #F1 pic.twitter.com/jUbO76kKCH

— Formula 1 (@F1) July 9, 2020
Over in the virtual F1 world, Romain Grosjean completely lost his head after clinching victory in the new F1 2020 game…literally.
i think grosjean took his helmet off wrong pic.twitter.com/NEiS8wQsT3

— 𝚓𝚊𝚖𝚎𝚜𝚑 and 78 others (@landosnorisbook) July 7, 2020
And we certainly wasn't expecting Gordon Ramsay to pop up during our race day coverage…but you never truly know what Ferrari are going to through at you.
When Charles is at fault for the mistake.

When Seb is at fault for the mistake. #F1 pic.twitter.com/tx5snEFSyO

— Planet F1 (@Planet_F1) July 12, 2020
Mercedes boss Toto Wolff showed us how every Ferrari fan will be watching the remaining races this season…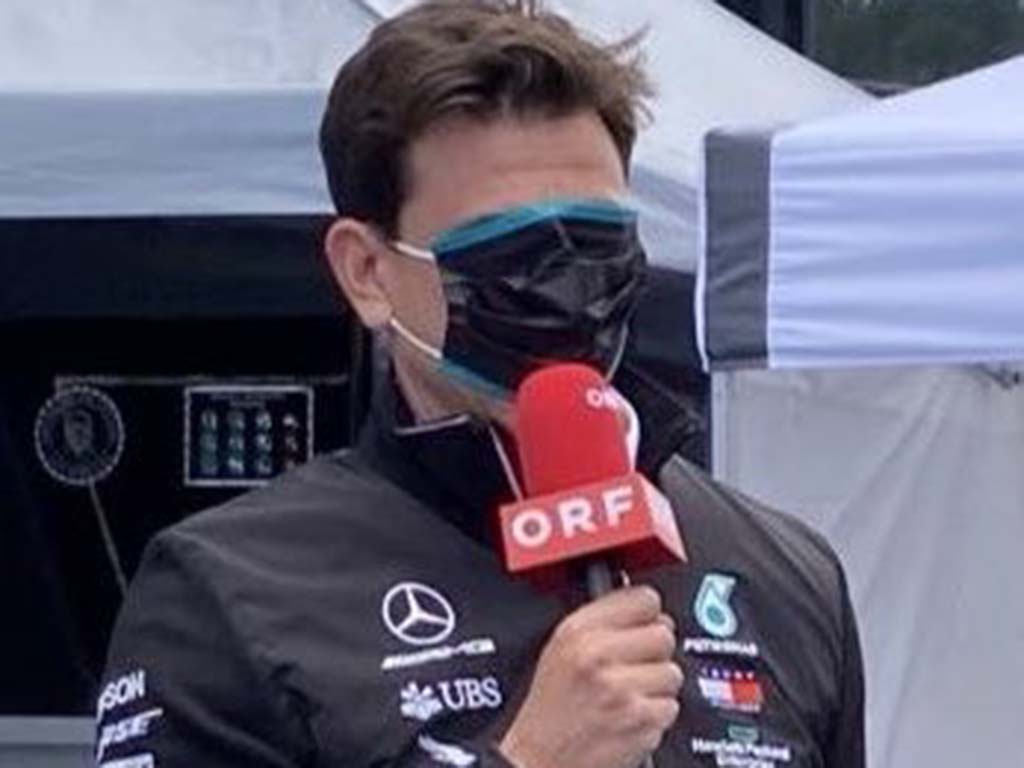 Last word
Well, it can only go over to 'Last Lap Lando' really…let's go on board with him one last time for that epic finale.
See you again after Hungary…
Follow us on Twitter @Planet_F1 and like our Facebook page.