Ricciardo isn't walking away from McLaren…why would he?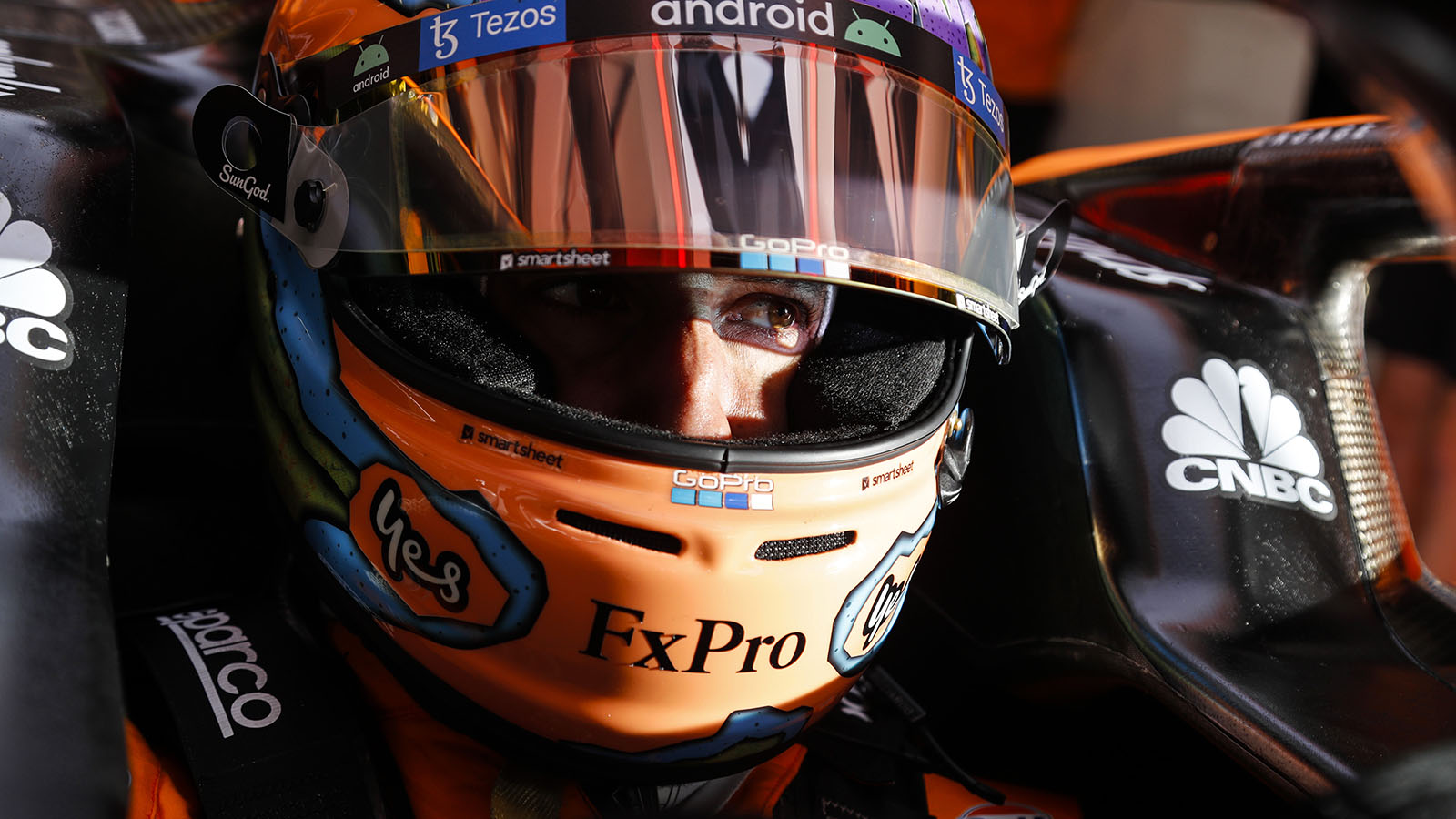 A major development in one of Formula 1's biggest sagas came last week as Daniel Ricciardo insisted he is "committed to McLaren until the end of next year" and has no intention of walking away.
Well, you might have said, of course he hasn't. Why would he?
Ricciardo's ongoing struggles alongside team-mate Lando Norris had raised serious fears about his F1 future, that the three-year contract he signed with McLaren from the beginning of the 2021 season may be brought to an early end.
But with multiple sources indicating that the option for the partnership to be prematurely terminated is on his side alone, Ricciardo finds himself in an unusual position.
He has not met expectations and continues to underperform, of that there is no doubt, but he still holds all the power. His future, uniquely, remains totally in his hands.
And, from his perspective, why should he walk away?
With his reputation damaged potentially beyond repair, his current salary – a reported $15million per season, if you please – would not be obtainable elsewhere and, despite an inconsistent 2022, McLaren remain the team best placed to join the elite in the coming years.
If his current predicament appears bleak, the alternatives were he to part ways with McLaren at the end of this year do not bear thinking about.
Aston Martin? Not if Lawrence Stroll has learned anything from his gamble on Sebastian Vettel when it comes to signing drivers in decline. Williams? Daniel wouldn't exactly be going down with dignity.
Could he cleverly position himself to be involved in Audi's anticipated F1 entry, maybe? He could, but he'd be pushing 37 by the time the Four Rings arrive on the grid in 2026…
McLaren's diversification into IndyCar and Formula E has inevitably led to suggestions that they might find him a soft landing in either of those categories, but if Ricciardo were to be forcibly removed from the F1 program their relationship would surely end then and there.
And if Indy, FE, the WEC and NASCAR were the best options available, it may be better for all concerned at that stage for Ricciardo to complete the transition from racing driver to full-time Instagram influencer and be done with it.
— Daniel Ricciardo (@danielricciardo) July 13, 2022
That the option belongs only to Ricciardo underlines how drastically the fortunes of team and driver have differed since their original agreement in May 2020, McLaren tentatively re-emerging from the wreckage of the Honda years and Daniel, winner of seven grands prix for Red Bull, widely regarded as one of F1's brightest talents.
McLaren were considered lucky to have him back then, but two years on there is a convincing argument that the need to constantly carry Ricciardo is weighing them down.
His victory at Monza last September, a freak afternoon when all the stars aligned for one day only, could not compensate for his lack of contribution elsewhere as McLaren ultimately lost third in the 2021 Constructors' standings to Ferrari.
With his P9 finish in the recent Austrian Grand Prix only Ricciardo's third points finish of 2022 – compared to Norris's eight, including a podium at Imola – McLaren face a fight to retain P4 in the Championship against an improving Alpine team with the crucial advantage of two drivers performing at a consistently high level.
Unlike Ricciardo, McLaren would not be short of options – albeit most untried and untested – were a vacancy to open for 2023 with their admiration for IndyCar drivers Colton Herta, who conducted his first F1 test with the team last week, and Pato O'Ward well established.
Recent reports, meanwhile, have linked the team with Vettel – have they not been paying attention for the last four years? – as well as Alpine junior and 2021 F2 title winner Oscar Piastri, reigning IndyCar Champion Alex Palou and Williams driver Alex Albon.
Perhaps Ricciardo's move to silence the rumours, then, has achieved little beyond putting the ball firmly in McLaren's court.
If he refuses to jump it is up to the team, if their patience with him has expired, to do some pushing.
Just how far is Zak Brown prepared to go to activate the "mechanisms" in Ricciardo's contract to which he referred over the Monaco weekend? Might this yet be heading for a repeat of 2010 when Kimi Raikkonen was effectively paid not to drive by Ferrari?
"I still want this more than ever," Ricciardo claimed in his statement, supposedly shutting down suggestions that his struggles had extinguished his passion for the sport and whispers that even he, the eternal optimist, could see no way out.
Yet talk is cheap and this, remember, is the same driver who used to describe his itching agitation – his perceived race against time – to become World Champion only to follow the money to Renault in 2019, leaving one of the few cars capable of winning races for one he regularly lapped.
This, remember, is the same driver who arrived at Renault inviting comparisons with Lewis Hamilton's transformational move to Mercedes, but almost instantly regretted his decision and saw enough after one year to abandon ship before the second season of his long-term project had even started.
With Ricciardo's option giving him the high ground in any negotiation, most signs suggest the marriage of inconvenience, the agonising search for an ever-elusive breakthrough between McLaren and mercenary will endure for one more year.
But if he did take the money and run, it wouldn't be the first time he has said one thing and then done something else entirely.
This isn't over yet and may reveal the extent of just how much Ricciardo's priorities have changed since leaving Red Bull.