Is Daniel Ricciardo heading for 'soft retirement' with 2023 Red Bull F1 reserve role?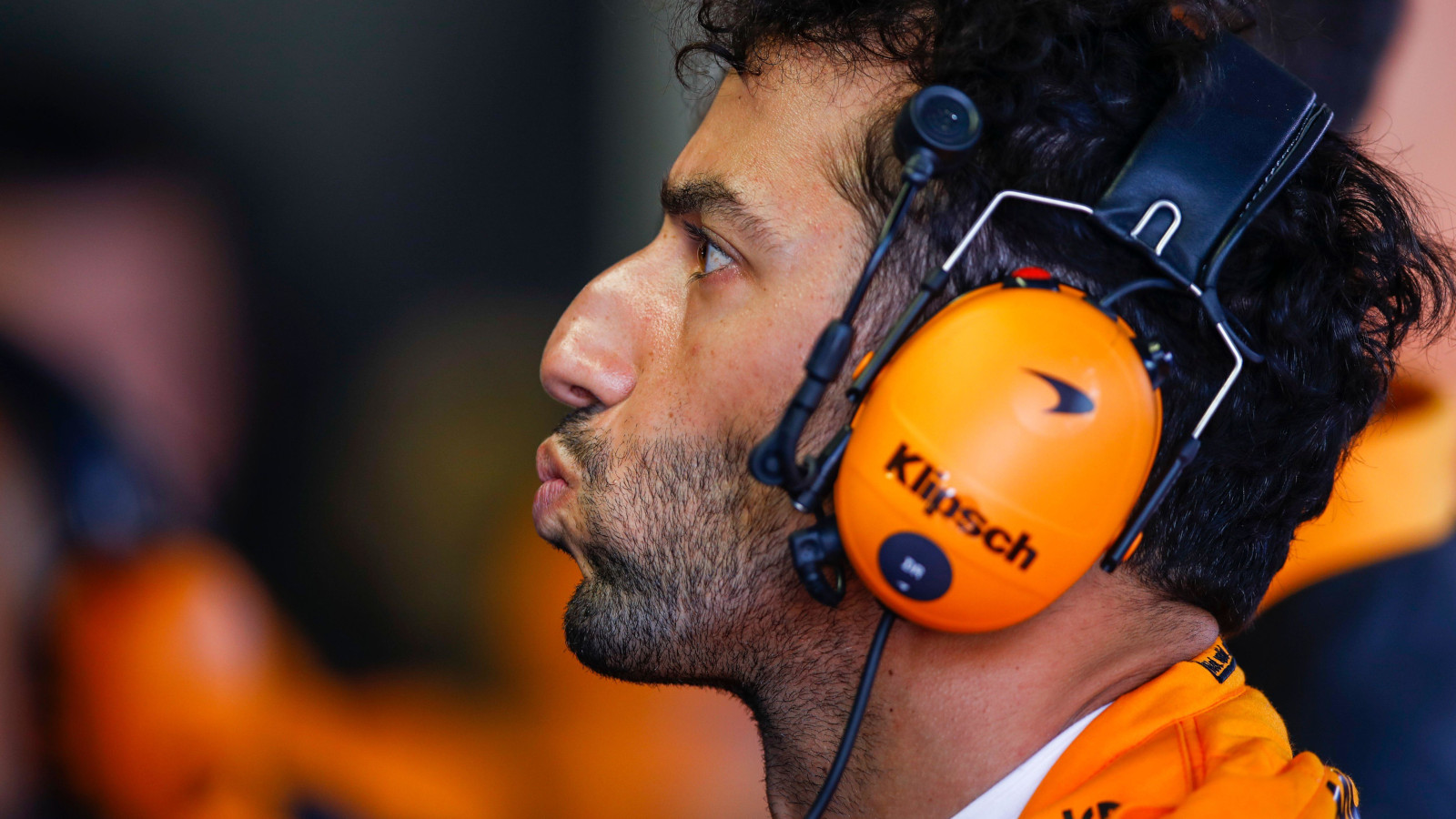 Beware of falling in love with the smiling sportsmen, because they will be the ones who let you down in the end.
The rapid disintegration of Daniel Ricciardo's reputation in Formula 1 over the last couple of years brings to mind the tale of another of modern sport's smiling assassins, the former cricketer Graeme Swann, who won just as many hearts for his unique wit as for his match-winning performances on the field for England.
Where did it all go wrong?
Melbourne, to be precise, where in 2013 'Swanny' suddenly announced his retirement midway through a humiliating 5-0 Ashes defeat – abandoning his team-mates and, as one pundit put it at the time, sneaking off the Titanic along with the women and children.
Almost a decade later, it remains impossible to picture Swann in his prime – the wickets, the batting cameos, the amusing video diaries from Australia that gave birth to the iconic 'sprinkler' celebration dance in 2010 – without remembering the bitter end and what it revealed about him.
Had we misunderstood him – or had he fooled us – all along? Did the ego that drove him to be the centre of attention lure him into making a selfish and ill-considered call when times got tough?
A similar fate is potentially in store for Ricciardo, who made his final F1 appearance for the foreseeable future at last month's Abu Dhabi Grand Prix to bring an end to two seasons of torture at McLaren.
His difficulties alongside Lando Norris since the start of 2021 have been well documented, but the origins of his demise can be traced back to his decision to leave Red Bull for a lucrative Renault contract in the summer of 2018.
There was still a place for Ricciardo to thrive alongside an emerging Max Verstappen four years ago, but his move to vacate one of the few cars capable of winning races was disappointingly out of step for a driver who often spoke of a race against time to become World Champion.
Just one bad decision, driven by emotion, can become a coffee stain on a competitor's memory. How in the future should we reconcile F1's much-loved Honey Badger – the cheeky victories, the late-braking heroics and the shoeys – with the driver who effectively, as Christian Horner put it at the time, ran away from a fight?
Having fled Red Bull because he couldn't stomach the thought of becoming Verstappen's number two, Ricciardo has returned 'home' as the team's third driver for next season.
It is his stated aim to return to the grid on a full-time basis in 2024, but are we potentially witnessing the unfolding of another of sport's 'soft' retirements?
In recent times there has been a noticeable trend of elite athletes refusing to confront the realities of retirement – in its rawest form, the process of ageing – preferring instead to back away with what might be termed a 'non-goodbye goodbye'.
Take, for instance, Serena Williams, who announced in August that she would be 'evolving away' from tennis following the US Open tournament.
"I have never liked the word 'retirement'. It doesn't feel like a modern word to me," she explained via Vogue.
"I've been reluctant to admit to myself or anyone else that I have to move on from playing tennis. Alexis, my husband, and I have hardly talked about it; it's like a taboo topic. I can't even have this conversation with my mom and dad. It's like it's not real until you say it out loud. It comes up, I get an uncomfortable lump in my throat, and I start to cry."
Retirement is a highly emotional and occasionally traumatic experience for an athlete, signalling not just the closing of one chapter and the beginning of another but the end of all they have ever known.
As Ricciardo's former team-mate Sebastian Vettel discovered in the weeks leading up to his retirement in Abu Dhabi, those emotions are deliberately played on in the age of social media and against the backdrop of the modern obsession with the last qualifying session, the last drive out of the garage and – yes, finally – the last lap.
With Vettel even asked at one stage if he had felt a special something – maybe a little twinge here, a tiny spasm there – as he flew through Eau Rouge one last time on the final lap at Spa, is it any wonder that some would rather sidestep all the fuss?
Retiring can bring such despair that modern athletes are often advised to begin preparing for life after sport long before they stop and it is where Ricciardo, if he is honest with himself, will accept he lost sight of his priorities along the way.
In pushing his clothing and alcohol ventures as part of an aggressive brand-building exercise following his departure from Red Bull, his post-F1 plans took precedence over the present and he had morphed from a racing driver of substance into an Instagram-influencing hologram long before he was dropped by McLaren for 2023.
In a Formula 1 context, Ricciardo's great friend Jenson Button remains the most recent example of a driver taking the easy way out having accepted a role in McLaren's 'innovative three-driver strategy' for the 2017 season.
Amid concerns over Fernando Alonso's commitment during the disastrous Honda era, Button was kept on a string as the team's reserve driver despite losing his race seat to Stoffel Vandoorne, creating an unusual situation where it was uncertain if the closing races of 2016 would indeed be the last of his 17-year F1 career.
There was a risk that Button's reluctance to step decisively into retirement would cost him the fitting farewell a driver of his stature deserved, even if a mechanical failure at the season finale in Abu Dhabi – followed by a stand-in appearance in Monaco the following May – did eventually bring some kind of closure.
The great benefit for Button himself, however? When it became obvious he would not be coming back, he did not need to explicitly say so.
The dreaded R-word was left unsaid as new stars rose and the 2009 World Champion faded into the background to transition peacefully into his new life.
For all Ricciardo's claims that he is determined to be back in 2024, his prospects of a Formula 1 return are almost certain to depend on two key factors.
The first? That a team is prepared to overlook the unflattering evidence of his McLaren career and can be persuaded that the Daniel of old, even at the age of 34, is still in there somewhere.
The second? That Ricciardo does not consider that team to be beneath him, having already rejected the opportunity to remain on the grid with Haas in 2023.
And that's assuming you rule out the possibility that, during his time away, Ricciardo comes to the realisation that he can live without Formula 1 after all and that the sport no longer figures in his plans.
It is something, you suspect, that Daniel is still to work out for himself.
"It's obviously beat me down a bit, the last couple of years, and that's why I need a little bit of time removed from it to find a part of myself again and rebuild a little bit," he said after the chequered flag in Abu Dhabi.
Whatever you do, don't use the R-word and don't under any circumstances call it a goodbye. Call it 'returning home as Red Bull's new reserve driver' instead.
Read more: Sir Jackie Stewart on life, love and losing friends: 'In those days we drove through the fire'