Daniel Ricciardo fancies his chances of becoming a World Champion in his three years with McLaren, but just how possible is that?
Like every F1 driver, Ricciardo joined the grid with the aim of winning titles, and like most not in a Mercedes, he has yet to have a good enough car to challenge for them.
He's optimistic that will change at his new team.
"I think this is my best chance to achieve what I've said all along is the goal," he said in an exclusive interview with The Age and The Sydney Morning Herald.
"I didn't ever want to get to F1 just to get to F1 – I wanted to be World Champion and I still do. McLaren, with the way they are progressing, feels like the best chance for me to be able to do that, maybe the best chance I've had.
"You never know in this sport but I'm confident I'm in the right place. Can I sit here and say I can fight for a World Championship next year? Who knows, but I feel confident I'm in the right place to give myself a good shot at it.
Whether Ricciardo's optimism is misplaced or not does, of course, depend on how McLaren handle the regulation changes, but there are plenty of reasons to believe it could indeed be a title-winning partnership.
After all, both the driver and the team have made huge strides in the past two seasons.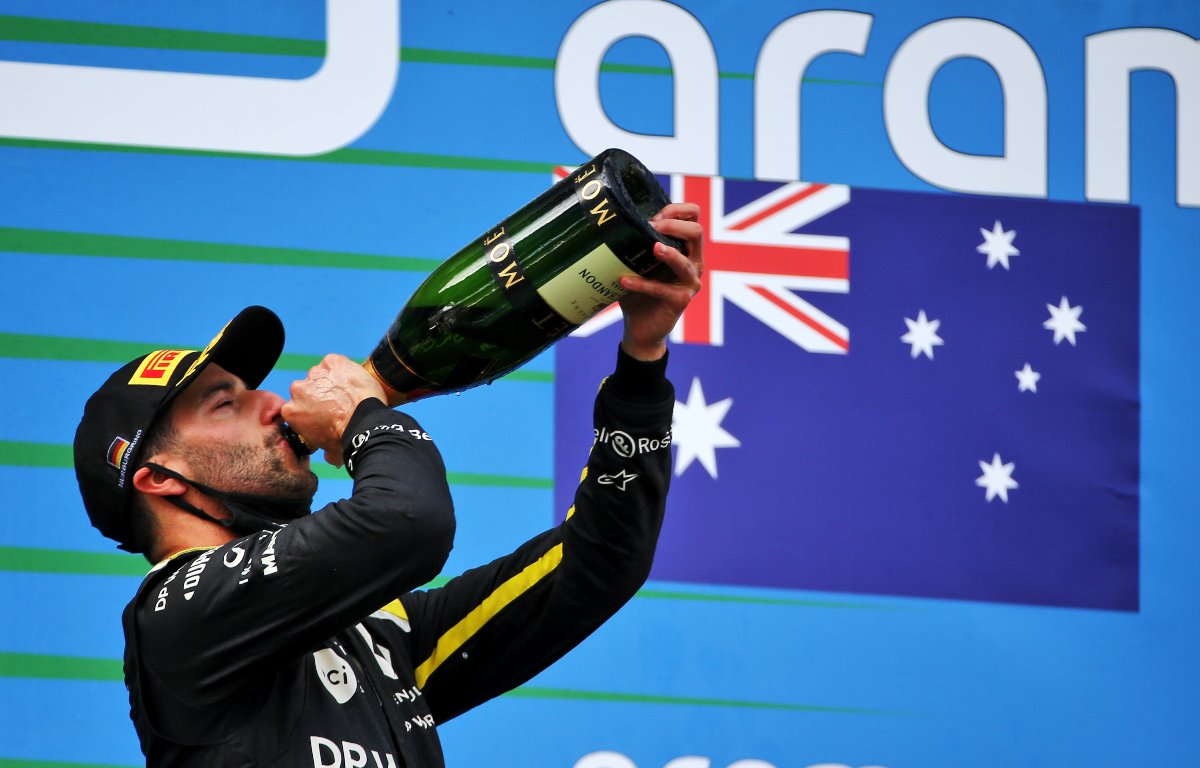 Whether a driver has title-winning machinery or not is largely irrelevant if they're not good enough themselves, and after his time with Renault, Ricciardo certainly is.
As a Red Bull driver, the Aussie forged a reputation as one of the best around when it came to wheel-to-wheel racing and outright pace. In a slower car though, those strengths weren't enough, and he thus added many more strings to his bow.
For example, he now has to be included in any conversation about who the best on the grid is when it comes to managing tyres.
On multiple occasions in the past two years, he has compensated for a lack of pace by making his sets last longer than anyone, gaining an advantage via strategy instead.
For proof, you need only look at last season's British Grand Prix where, while three drivers suffered punctures in the closing stages, he had excellent pace and even passed Lando Norris, or his display at the Nurburgring that saw him make his long-awaited return to the podium after holding off Sergio Perez despite being on much older tyres.
His time in the midfield has also made him a more patient and mature driver. At Red Bull, he was at times too keen to pull off an overtake and ruined his race as a result. In Baku in 2018 for instance, the collision with team-mate Max Verstappen wasn't entirely his fault, but he could've passed the Dutchman cleanly if he waited until the DRS zone.
Such mistakes have been few and far between since then. His moves have remained as aggressive and exciting as ever, but crucially, are much better timed and cleaner now.
In short, he heads into his journey with McLaren as a complete driver, and one of the best on the grid. He's one of the few good enough to, in a top car, take the fight to the likes of Lewis Hamilton and Verstappen, but will he get one?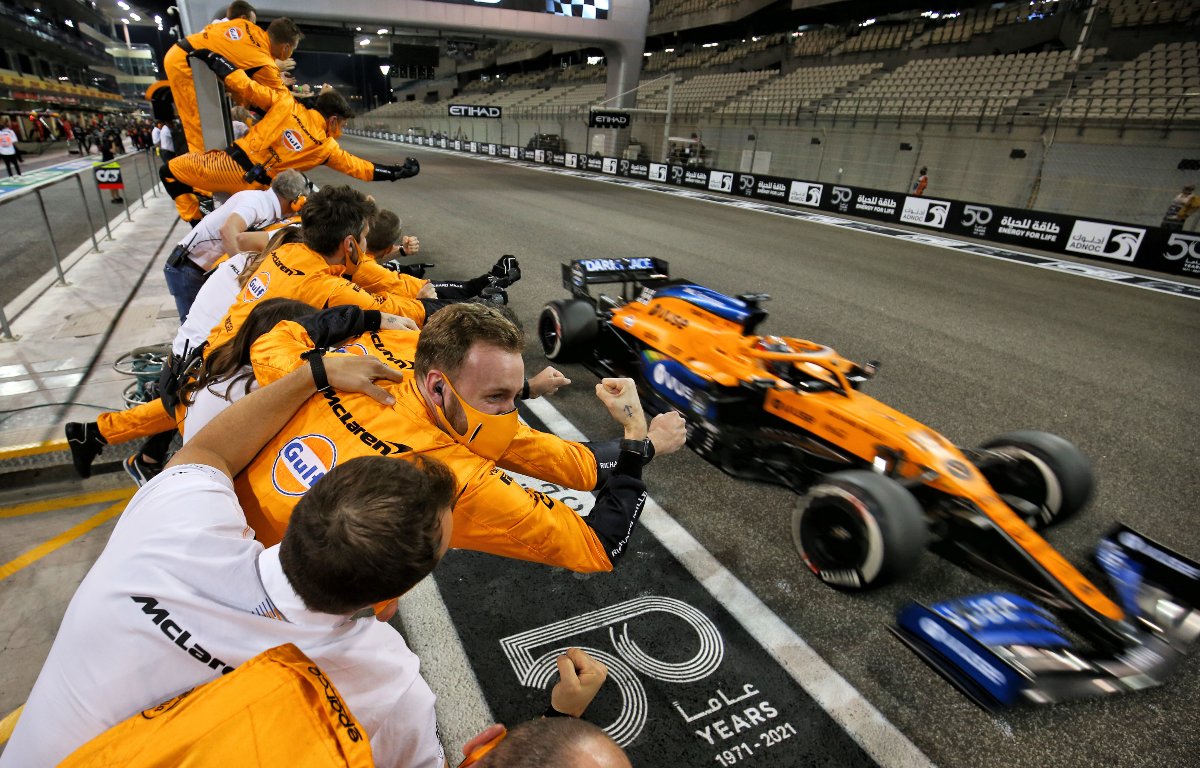 McLaren's progress in the past couple of years has been even more impressive than Ricciardo's as they've gone from bottom to top of the midfield.
The step forward from 2018 to 2019 was nothing short of remarkable, with 83 more points being scored, despite Fernando Alonso leaving, and performance being vastly improved in every area. Steady progress then continued to be made in a 2020 campaign that saw them claim two podiums, 202 points and finish P3 in the Constructors' Championship.
In that time, they've become a well-oiled machine with team principal Andreas Seidl and technical director James Key having a hugely positive effect on operations since joining at the start of 2019.
This is shown by the fact that the British team managed to win the midfield battle in 2020 despite having, more often than not, the fifth-quickest car on the grid as what they lacked in speed they made up for in consistency.
While Racing Point and Renault lost out on points as a result of poor reliability and mistakes, McLaren rarely put a foot wrong and got everything they could out of most race weekends. In fact, it wouldn't be a stretch to say that they were the best-run team on the grid.
Going forward, the only area in which the team really needs to improve upon to challenge at the very front of the grid is raw pace, and with a Mercedes engine now fitted, they could well do just that.
Ok NOW it feels real. @danielricciardo 🤩 pic.twitter.com/wTWGRrTs9z

— McLaren (@McLarenF1) February 16, 2021
So, can Ricciardo become a World Champion in papaya? Well, given the fact he's one of the best drivers on the grid, in the form of his life and the team is running well and on an upwards trajectory, it's certainly a possibility.
There is admittedly still a huge gap to Mercedes and Red Bull, and a big leap would have to be made by McLaren to challenge them for the World Championship.
However, the regulation changes coming in 2022 provide a huge opportunity to make such a leap. There's no guarantee that they'll do so, but they couldn't be any better placed to.
The foundations are in place. The driver is good enough, the staff are good enough, the infrastructure is good enough, the engine is now good enough. All that's needed now is for it all to come together.
Finley Crebolder
Follow us on Twitter @Planet_F1, like our Facebook page and join us on Instagram!