As Lewis Hamilton falls behind in the World Championship race again, PlanetF1 readers wonder if the spark is still there…
Join the discussion on our forum.
Not his usual self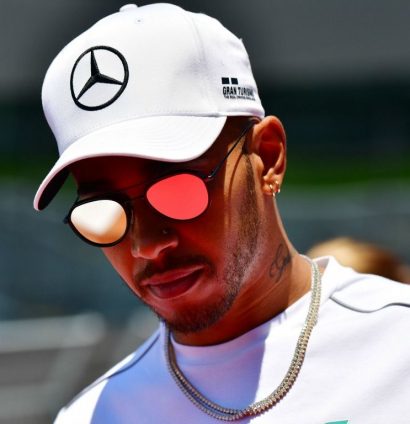 As someone who has seen every race of Hamilton's career; he doesn't seem to be the same guy this season. Not sure how to put it exactly but he's unrecognizable behind the wheel in my opinion.
The one thing you could always say for Lewis since he was a rookie was that he was a man of action. He made things happen.
He was F1's top overtaker for years before moving to Mercedes and transitioning to mostly being at the front. If he had to make a pass or pull something off, he was a guy who could make it happen.
This season, I am seeing a driver who seems very risk-averse, almost to a fault.
Part of it is the Mercedes car does struggle quite a bit in dirty air even relative to other F1 cars but I think Hamilton now seems easily annoyed or frustrated when the tables turn against him.
Perhaps he's been a little spoiled by years of being able to control races from the front but he doesn't quite seem at home when having to come through the pack like the hard-charging youngster he used to be.
Before anyone says it, no I am not blaming him for what happened in the race. I am just noticing a difference in his performance this season. And it really is this season.
I would not have said any of this last year. Qualifying is another place where he seems different. That anvil of a Q3 lap that he drops at the end of the session doesn't seem to be there this year. He hasn't really been his usual self on Saturdays at all.
sandman1347
Easy does it
He's just been a lot more cautious and playing the percentage game, since it's clear that the dominance of previous years has eroded.
It's an interesting point that both Bottas and Kimi have, indeed, looked a lot closer to their team mates than before, although I'm inclined to think that might be coincidence: Bottas now has a year in the team behind him and is finding his feet; whereas Kimi has been improving steadily each year as the car becomes easier to handle, given his narrow operating window.
It's hard to say what the cause is, but I don't remember a season where he's been this variable before. When the car's good, he is too, but when Ferrari look to be on top then he looks a lot less strong.
Zoue
Safety first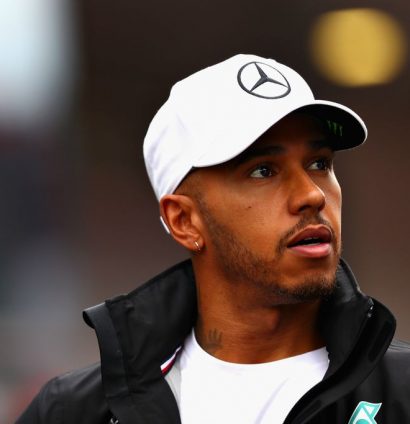 I think that Mercedes dominance from 2014-2016 has made Hamilton a bit soft at wheel-to-wheel racing. He spent three years of his career solely racing against Rosberg. In those years, he had to be ultra consistent.
If he suffered a DNF, it would be a massive blow for the WDC as Nico would almost certainly put 25 points on him. Nowadays he's a much more pragmatic driver.
The first time I really noticed this was at Hungary 2015. He braked about 10 meters earlier than Vettel, Rosberg and Raikkonen at the start.
The McLaren Lewis would never have surrendered the lead so easily.
KingVoid
Ditch the defeatist attitude
He needs to work on his mental game a bit. He shouldn't be needing a grovelling apology for a tactical mistake mid race.
The team should just be able to tell him the situation is and what he needs to do. Dissect the rights and wrongs in the post race debrief. The fact that Merc felt it was needed mid race was very telling and Hamilton still basically gave up for 15 laps.
His attitude at the point where he came out of the pits should have been "right, time to go get a famous victory".
I like Hamilton's character a lot but he is far to defeatist when things start going wrong. He needs to remember that the world's not against him and things go right for him more often than almost anyone else on the grid.
MikeyG123
Safe to say, @LewisHamilton is a little dumbfounded #AustrianGP 🇦🇹 #F1 pic.twitter.com/OGKlDWnBEf

— Formula 1 (@F1) July 1, 2018
Title first mentality
Lewis both won and lost races in his early career by taking risks, and I think he has since learned that this is not the best mentality for a title challenge.
His conservative approach is not a new thing, he's been cautious at the start of races for a number of years now, with an overall benefit in my opinion.
Max on the other hand won the race in Austria because of a risky overtake on Kimi early in the race that paid off, but overall this season that risk-taking has cost him far more points than it has gained.
I think this also suggests to me that he hasn't learned any lessons, hasn't changed his approach and will therefore most likely get caught up in more incidents before the season is out.
MDS
Trust issues?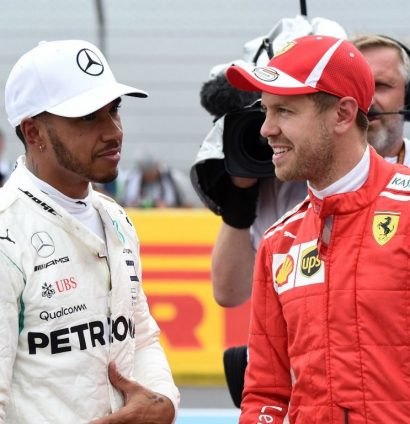 Hamilton has simply not been the same driver since the Brake by Wire sytem was introduced in F1 around 2014. Compounded with the computer like Mercedes (FRIC at the time) suspension he has lost some of his strength which is braking.
He may not admit it, but the Mercedes despite giving him 3 WDC has never been his car and I suspect he would do much better(in terms of driving and especially braking) if he was at RedBull or even Ferrari.
The guy has the worst confidence under braking among the top guys. Just notice how much earlier he usually brakes at the start because he doesn't trust his car.
The only thing saving his bacon is his racepace where he is untouchable because he somehow manages to use less fuel than his teammates.
Pullrod