"Don't Stop the Party," sang The Black Eyed Peas on one of their 2011 hits.
Will.i.am, Fergie and friends did not have F1 in mind when they wrote it. But you could imagine the track being blasted out in the Mercedes garage after many a qualifying session.
Now the title resonates more than ever – because if the FIA follow through with what they are planning, the party might just be stopped quicker than the early return home of a tipsy teenager's puritanical parents.
'Party mode' is the nickname for the 'short-term' power boost used in qualifying as a priceless tool in the chase for pole position.
We have seen it many times from Mercedes in particular, usually, at first, in Q2 when Lewis Hamilton and Valtteri Bottas suddenly shave several tenths of a second off their best Q1 lap time. Then, in Q3, we get the fireworks.
But now, it appears, the FIA have had enough. It was reported last week they have sent a letter to teams saying 'party mode' was set to be outlawed, potentially coming into effect from 2021 or even at the next race this season, the Belgian Grand Prix weekend from August 28-30.
"It's not a surprise, they're always trying to slow us down," said Hamilton in a press conference before the Spanish Grand Prix.
However, is it right? Is it fair? In our opinion, no. Not if Mercedes – and anyone else doing it, for that matter – is operating within the rules as they stand.
We get why the FIA want to pull the plug on the party. The engine boost does not help competitiveness across the grid as a whole. It must be so galling for Mercedes' rivals, who may sense half a chance of a front-row start, to suddenly see it disappear when Hamilton and Bottas start turning the timing screen purple.
Yet F1 should always be a meritocracy. The best car, the best driver, should come out on top barring exceptional circumstances, and that does not mean moving the goalposts.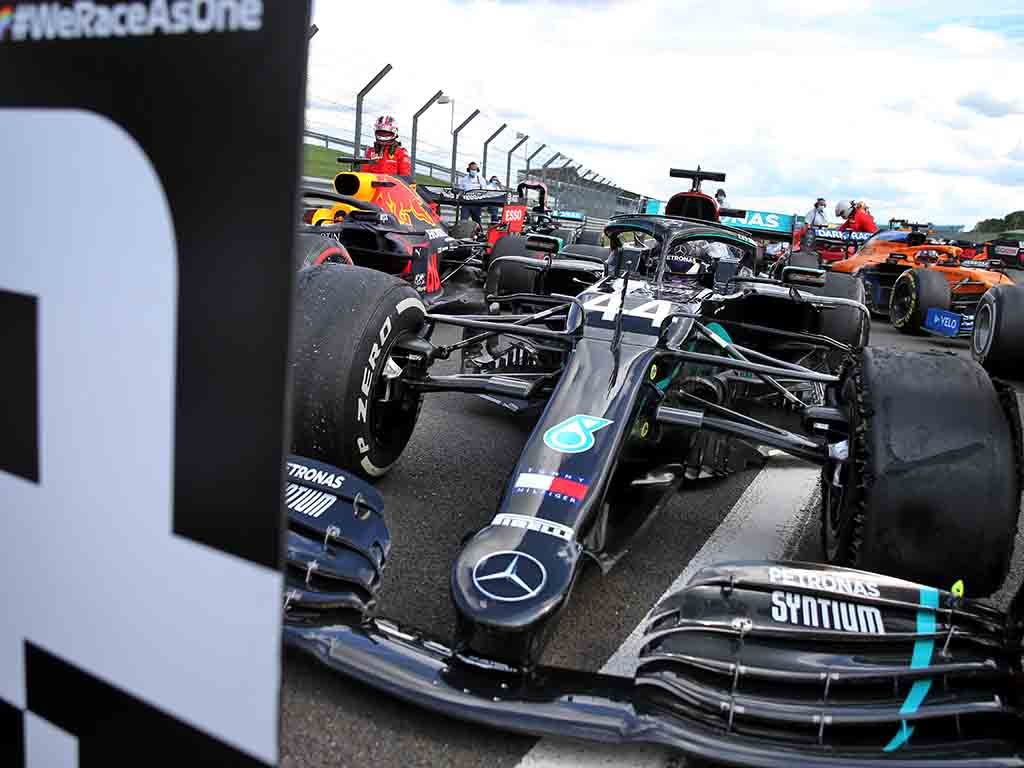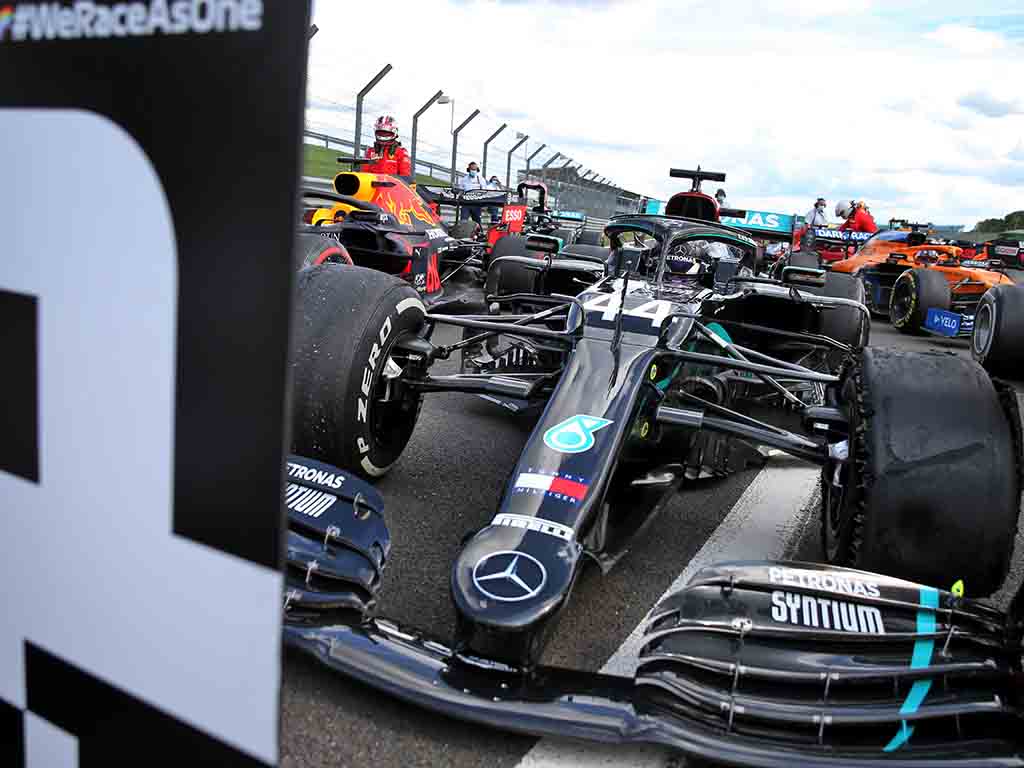 Artificially affecting results, or the grid, must not happen. There are plenty of purists who do not agree with DRS to aid overtaking, believing that is a step too far, but at least everyone has the potential to benefit from that.
Banning 'party mode' just appears to be punishing Mercedes for making too good an engine.
It's not as bad, of course, as the ludicrous – and hopefully tongue-in-cheek – suggestion Bernie Ecclestone once put forward to sprinkle the track with water to liven races up.
We prefer Daniel Ricciardo's take on how to tackle the Mercedes dominance. Rather than relying on the 'killjoys' of the FIA to bring them down a peg or two, why should rival teams not just find their own way to do it? Within the rules, of course.
"I feel like I've always been on the side of taking my hat off to them and putting the [onus] on everyone else to find what they are doing and to work a little harder or in another direction," said the Renault driver.
"It's admirable, it's frustrating as competitors, but I really hope for everyone, for all the teams, it's just more fuel for the fire and [they'll] just dig a little deeper to find some answers.
"I won't lie, it still is frustrating to see such performance. But all you can do is take your hat off to them, really.
"You can't be bitter, they are doing a great job."
But clearly, too great a job for the FIA's liking, although as Hamilton also said in response to the potential clampdown: "It doesn't really change a huge amount – I don't think it will get the result they want."
Perhaps the Mercedes party has plenty of life left in it, after all.
Jon Wilde
Follow us on Twitter @Planet_F1, like our Facebook page and join us on Instagram!