Driver ratings from the British Grand Prix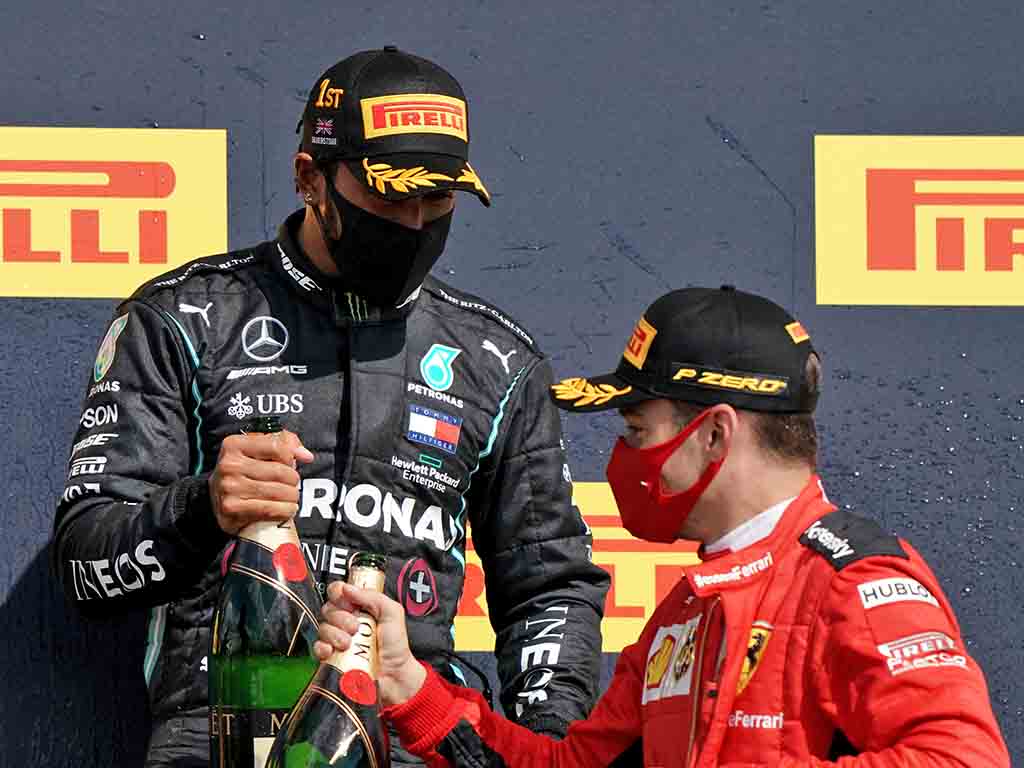 After a chaotic end to the British Grand Prix (thanks Pirelli!), it's time to take a look at the driver ratings from Silverstone.
Here is how Late Braking assessed the first of two races to be held at the iconic circuit.
Lewis Hamilton – 8
With a lap to go, it seemed as if Lewis Hamilton was on course for another routine victory. Leading from start to finish, Hamilton had seen off the threat of Valtteri Bottas with the gap stable throughout the race.
As it turned out, the Mercedes drivers had been pushing each other all the way and that soon backfired. Hamilton was the luckier of the two as he crawled over the line to take victory despite a puncture.
Max Verstappen – 8
A predictably lonely race for Max Verstappen who found himself far too quick for the drivers behind but without the pace to challenge the Mercedes duo.
Hindsight is a wonderful thing and the double puncture of the Mercs could well have led Verstappen to victory without a penultimate lap pit stop. Max's hunt for one point was successful but on this occasion, he gave up seven points to get it.
Charles Leclerc – 9
Whereas Leclerc's team-mate found himself in a tough battle to secure any points at all, Leclerc held his own in P4 for the entire Grand Prix before capitalising on Bottas' puncture to give him a second podium of the year.
The Ferrari might be a long way from where they would like to be but Leclerc has done a great job dragging the car to two podiums in four races.
Daniel Ricciardo – 8
For a driver renowned for daring late braking overtakes, Ricciardo demonstrated another side to his arsenal with an opportunistic charge to P4 in the race.
Playing a patient game, Ricciardo benefitted from the misfortune of others, getting past both McLaren drivers to come home P4 and match Renault's best-ever finish since returning to Formula 1.
EVA DID IT AGAIN! It's ANOTHER

LANDO
NORRI
5

🇬🇧 #L4NDO #BritishGP #F1 pic.twitter.com/XKdWsrCOlW

— #L4NDO (@TeamL4NDO) August 2, 2020
Lando Norris – 7
Starting P5, Norris had a tough start to the Grand Prix with his team-mate finding a way through at Luffield. As the race wore on, it proved to be Norris who was the quicker of the two McLaren drivers.
With no way past Sainz, this left Norris vulnerable to Ricciardo behind and lost the position, although he did gain it back when his team-mate suffered a late puncture.
Esteban Ocon – 7
Undoubtedly his strongest weekend so far. Esteban Ocon has somewhat struggled following his year out of F1 but this British Grand Prix showed signs he is getting close to his old self.
Ocon did find himself stuck behind Lance Stroll for a large stretch of the Grand Prix but did find his way past eventually, securing eight well-earned points.
Pierre Gasly – 8
Starting just outside the top 10, Gasly was looking handy before the safety car pit stops derailed his progress, pushing him down a few positions.
Undeterred, Gasly made some excellent moves to get into the point with moves on Vettel at Stowe and Stroll at Abbey proving to be highlights of the race.
Alex Albon – 5
For much of this race, points must have seemed a long shot for Alex Albon but some late overtakes plus tyre issues for other drivers saw him get back up to P8.
Unfortunately, this is another weekend where the qualifying pace was off and an early incident, which the stewards deemed to be Albon's fault, will not help his case to keep this seat long-term.
Lance Stroll – 4
The British Grand Prix represented a strong test for Lance Stroll, it's tough to say he did anything other than fail in that regard.
With Perez out of action and Hulkenberg unable to make the start, the opportunity was there for Stroll to prove that he can lead the team when required but a tough race saw him finish just P9.
Racing Point must have been hoping for a podium heading into the race, to leave with just two points must be a massive disappointment.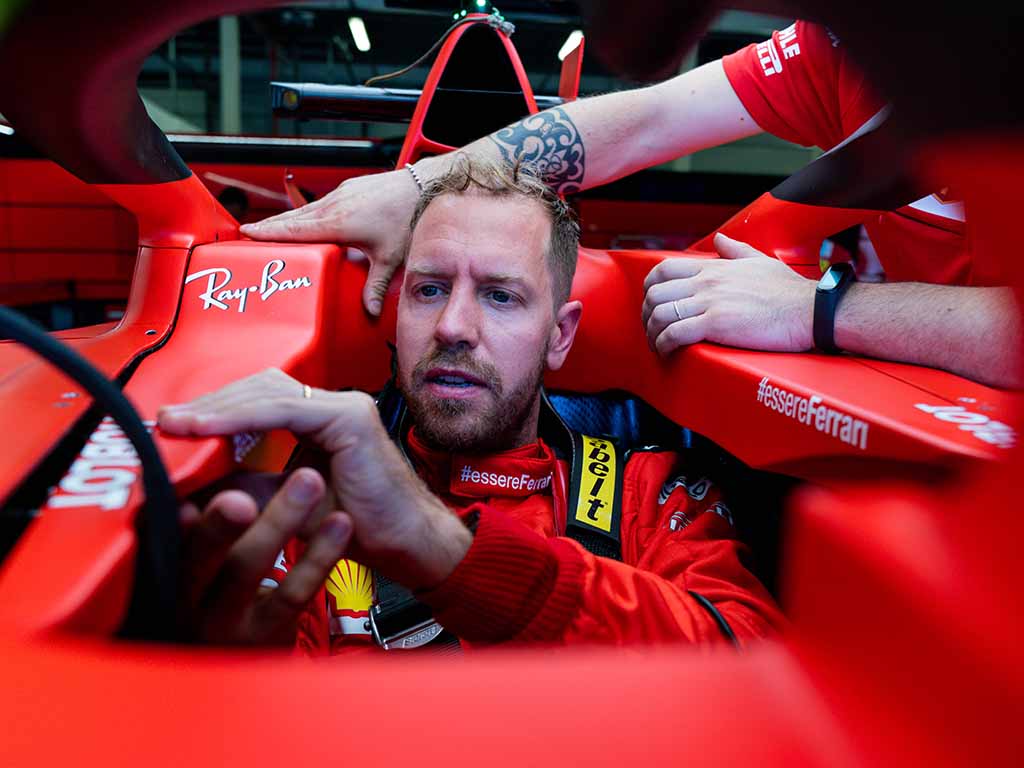 Sebastian Vettel – 5
It's tough to see a legend struggle to P10 it's hard to describe the race as anything but that for Vettel.
The McLarens, Renaults and even the Alpha Tauri proved too much to deal with and the end result was Vettel claiming one point where his team-mate secured 15.
Valtteri Bottas – 7
Up until the penultimate lap of the race, Bottas had been doing a solid job behind Lewis Hamilton, not letting his team-mate scamper away into the distance as has been the case before.
Bottas' push for victory was admirable but ultimately too much with a puncture taking place with two laps to go, what's more, it happened at the worst possible place on the race track, causing him to do an entire lap before coming into the pits.
George Russell – 7
Starting P20, Russell can be happy with the progress he made throughout the race, climbing up to P12 following Giovinazzi's penalty.
The Williams car seemed to have more reasonable race pace than in Hungary which is encouraging and it feels as if Russell will be ready to pounce as soon as a points opportunity comes his way.
Last lap 💔.#BritishGP 🇬🇧 pic.twitter.com/U2gq5dJChp

— McLaren (@McLarenF1) August 2, 2020
Carlos Sainz – 7
A lock for strong points for much of the race, Sainz was just one of the drivers to suffer with tyre issues, dropping him outside of the top 10.
It was an unfortunate end to the race and Sainz is now looking at an increasing deficit to team-mate Norris.
Antonio Giovinazzi – 6
5 second time penalties can vary in how much they impact the driver's race, whilst it didn't cost Giovinazzi any points here, it did cost him two positions.
The penalty was a blemish in an otherwise solid race, outpacing Kimi Raikkonen and even keeping pace with the back of the midfield after the safety car restart.
Nicholas Latifi – 6
Far from a 'Driver of the Day' candidate but this has to be Latifi's most encouraging race behind a Williams yet.
Staying within a reasonable gap to Russell throughout the Grand Prix, there were signs that Latifi is heading in the right direction.
"Romain, you can't move under braking."

Grosjean: pic.twitter.com/fbr70ozuYa

— Planet F1 (@Planet_F1) August 2, 2020
Romain Grosjean – 5
Haas had little to lose so, much like they did in Hungary, they went for something a bit different, leaving Grosjean out whilst others pit behind the safety car.
The strategy didn't pay off and Grosjean came under fire for some suspect defending, receiving a black and white flag and lucky to avoid further action.
Kimi Raikkonen – 4
The Alfa Romeo is really struggling in 2020, there's very little with the car that can be described as positive but one of those has been that it at least has the legs on the Williams in race trim. That wasn't the case here as Latifi passed Raikkonen clean around the outside of Stowe.
A tough afternoon and Raikkonen's patience seems to be wearing thin.
Probably best to keep your distance from an angry Russian…#BritishGP🇬🇧 #F1 pic.twitter.com/9lek61hcoc

— Planet F1 (@Planet_F1) August 2, 2020
Did not finish
Daniil Kvyat – 6
An eye-catching incident heading into Maggots saw a dramatic end to a Grand Prix which showed promise early on. Starting on the back row, Kvyat had worked his way up to P12 before a tyre failure caused the Russian's afternoon to be cut short.
Kevin Magnussen – n/a
A great start to the race for Magnussen saw him climb a number of positions before a small error led to a collision with Albon.
Did not start
Nico Hulkenberg – n/a
An unlikely comeback did not have a fairytale ending as Hulkenberg was unable to even make the start of the Grand Prix.
We now wait to see whether he'll get another chance at the same track next week.
The British Grand Prix driver ratings are brought to you by the good folks at Late Braking. You can check them out in the following places:
Subscribe to Late Braking on YouTube
Follow Late Braking on Twitter