Lewis Hamilton remains in a class of his own after back-to-back victories in Styria and Hungary. Here are driver ratings from Hungary, courtesy of Late Braking.
Lewis Hamilton: Put very simply, Lewis Hamilton is a very good driver behind the wheel of a very good car. Results such as these shouldn't be overly surprising but shouldn't receive less adulation as a result.
Lapping all but four cars in the field, Hamilton did not look threatened on the way to his eighth victory at the Hungaroring. The 8.7 second winning margin would have been significantly more if not for a late pit stop to secure the fastest lap of the race. 10
Max Verstappen: A whirlwind afternoon for Max Verstappen, one where he found himself going from zero to hero in the space of a few hours.
A baffling error on the lap to the grid saw Verstappen end up in the barrier with his position in the race in serious jeopardy, fortunately his team got the car in a position to race and a thankful Verstappen pulled off a great result, beating one of the almighty Mercs in the process. 9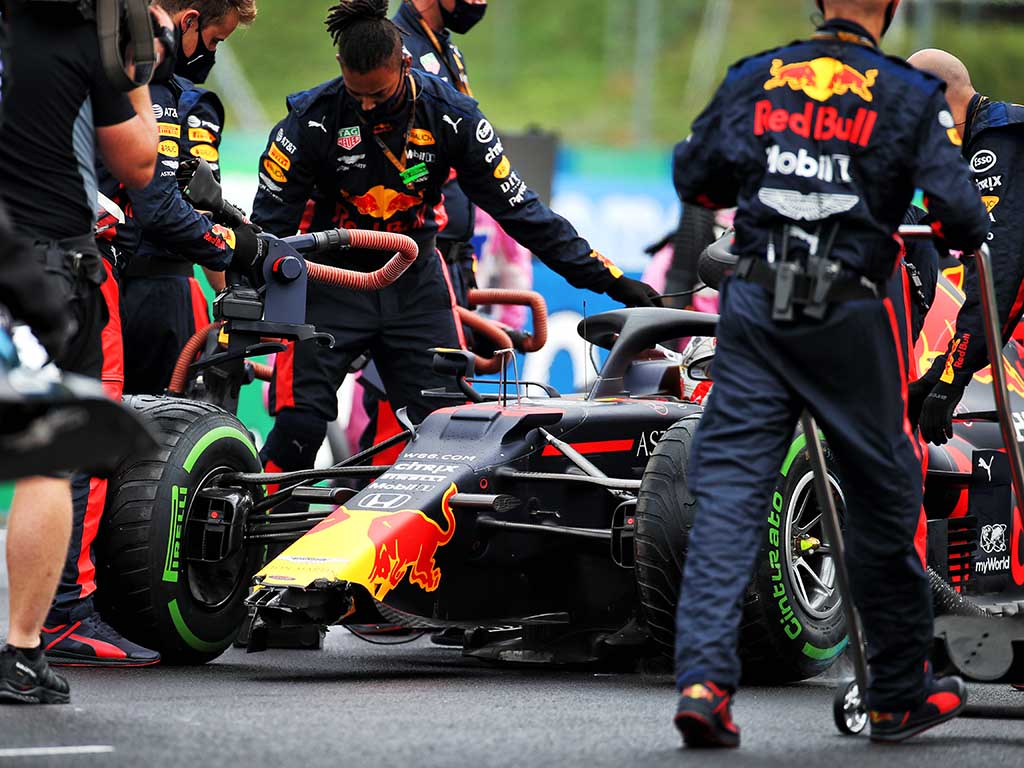 Valtteri Bottas: With the pace advantage that Mercedes boast in 2020, anything other than a 1-2 result has to be viewed as a failure.
Starting P2, Bottas lost several places before getting to Turn 1, and was forced to salvage the race thereafter. An overtake on Leclerc required two attempts, an undercut got him ahead of Stroll and two attempts to pass Verstappen wasn't enough. A lack of clinical overtaking likely lost Bottas a position, and as a result, three points in the championship. 6
Lance Stroll: Stroll has struggled in comparison to Sergio Perez since joining Racing Point but there was little doubt as to which driver was best this weekend.
An impressive, if rare, performance by Stroll in qualifying put him in good position for the race and whilst the three drivers ahead proved to be too much, P4 with some solid overtakes on the way was more than satisfactory. 8
Alex Albon: After a Q2 elimination on Saturday, Alex Albon put together a solid recovery drive to come home P5 in the race, securing some neat overtakes on the way.
Worryingly for Albon, despite the recovery, he still found himself 70 seconds behind his team-mate by the end of the Grand Prix, coming perilously close to being lapped by Verstappen. It's hard to see the powers that be at Red Bull allowing this to continue for too much longer. 6
Albon passes Vettel, the man who Red Bull boss Dietrich Materschitz wants to replace him!

This is certainly one way to keep your job 👀 #hungarianGP pic.twitter.com/UhoNKNZ2QP

— iGP Manager (@iGPManager) July 19, 2020
Sebastian Vettel: There are times throughout an F1 season that experience and guile comes to the forefront, the Hungarian Grand Prix proved to be one of those occasions.
Like his team-mate Leclerc, Vettel was told to box to fit soft tyres after the early stint on the inters. Vettel, questioning their decision, asked to be put on the medium tyres instead, a strategic call that seriously helped him out.
Strong pace from Vettel throughout to secure P6, although not flawless as two separate driver errors allowed the Red Bull to pass. 8
Sergio Perez: Considering Racing Point's pace throughout practice and qualifying, a return to the podium appeared on the cards for Sergio Perez. As it turns out, his team-mate vastly overshadowed him and a trip to the podium was a long way from reality.
A poor start put Perez in a weak position for the Grand Prix where he always seemed to be at the back of a queue, unable to make a lasting impression on the race. 5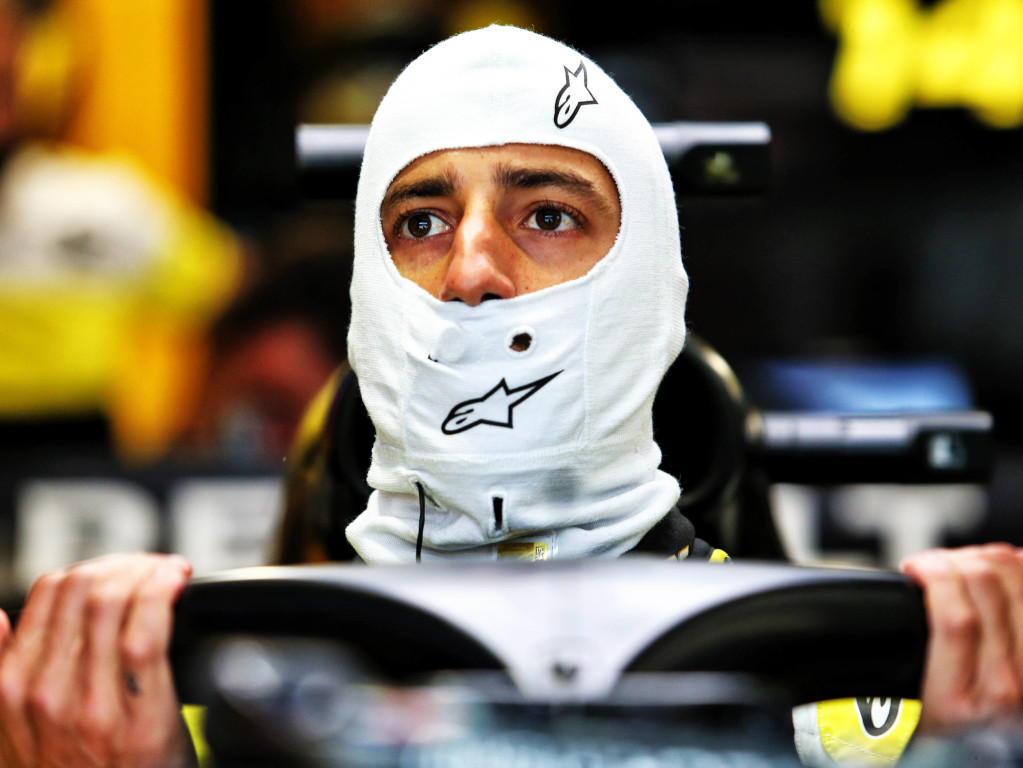 Daniel Ricciardo: Whilst most drivers lasted 30 – 35 laps on the medium tyres, Ricciardo did an excellent job in tyre conservation, going 42 laps on the yellow marked tyres.
Impressively, he still appeared ahead of most of the cars he had been battling and whilst he didn't quite have the pace to catch up to the cars ahead, P8 is arguably a little further up than the car deserved this weekend. 8
Carlos Sainz: A bump back down to earth for the McLaren duo. After the highs of the races in Austria, the car fell back in terms of competitiveness with just one point to show for the weekend.
Despite a long pit stop in a congested pit lane, Sainz was able to stick to the cars ahead without threatening them too much. 6
Kevin Magnussen: Let's not kid ourselves, the only reason a Haas found its way into the top 10 was due to strategy. Having said this, that alone was not enough to keep them there. In a vastly inferior car, there was still plenty of work to do.
Magnussen outperformed his team-mate on the same strategy and did an excellent job at keeping cars behind without it compromising his overall race time. The end result was a deserved top 10 finish. 10
LAP 34/70

Norris ⚔️ Leclerc – you love to see it 🍿

After duelling for three laps, Charles eventually wins the battle and takes P12 from Lando#HungarianGP 🇭🇺 #F1 pic.twitter.com/0YZb14iAnW

— Formula 1 (@F1) July 19, 2020
Charles Leclerc: A frustrating race for Leclerc in Hungary and ultimately no points to add to the tally. Hampered by poor strategy, the soft tyre early on proved to be the wrong way to go and this compromised the rest of the race as the switch to hard tyres happened too early. Saturday's pace definitely indicated points were there for the taking but this turned out to be a bit of a slog. 6
Daniil Kvyat: An underrated performance for Kvyat who must have wished the team had listened to his advice on the formation lap. Kvyat's insistence to go straight on to dry tyres was ignored and points were likely lost as a result.
Despite this, Kvyat put together a tidy race, even with being on the weaker soft tyre. Pressure was applied by a Renault and McLaren late on but Kvyat remained stubborn and held his position. 7
Lando Norris: Reaching the dizzy heights of Austria was always going to be a tall order for Lando Norris, although a result out of the points altogether must be disappointing.
Stellar defence against Charles Leclerc was undoubtedly the highlight, and 'last lap Lando' did make another appearance as he made his way past the Renault but overall this was one to forget. 5
Esteban Ocon: There's little doubt as to which Renault driver can come away from the race the happiest, and it's not Esteban Ocon.
Whilst his team-mate scored points, Ocon spent the race outside of them with that never looking likely to change. It's still only three races in so there's still time for Ocon to readjust as we go through the season. 5
Kimi Raikkonen: Barring the eyebrow-raising five second penalty for starting in the wrong grid spot, Raikkonen put together a solid race after qualifying last of everyone on Saturday.
20 seconds between him and his team-mate, even including the 5 five-second penalty, counts as a solid race. 7
Romain Grosjean: Whereas his team-mate held on for a few points, Grosjean dropped like a stone throughout the race and finished where he likely would have been expecting without the strategic call.
Ahead of only the Alfa and Williams drivers, he was fortunate not to be caught by Raikkonen, the two separated by just one second at the flag. Raikkonen would eventually finish ahead of Grosjean on the timesheet as Grosjean and Magnussen were both hit with 10-second penalties for driver aid breaches. 5
Great call to pit for slicks on the formation lap. Enjoyed running p4 for a while!
Not too happy with Albon move into turn 1 costing me my front wing and lots of performance for the rest of the race (yes go ahead and tell me I complain all the time but I'm correct here 😁).#r8g pic.twitter.com/5dIjIP4gPd

— Romain Grosjean (@RGrosjean) July 19, 2020
Antonio Giovinazzi: In a year where Giovinazzi really needs to make an impression, the car is seriously not helping. Last and second last in qualifying (he did at least claim the latter of those) and only quicker than the Williams in the race, if this uncompetitiveness continues he might well be very relieved he secured points in that crazy opening race of the year. 6
George Russell: Williams have made significant progress in terms of qualifying but their race pace hasn't quite got the memo.  A tough start to the race for Russell didn't help but this car just isn't there on Sundays. 6
Nicholas Latifi: Five laps behind on a five-stop race…it just wouldn't be right to give Latifi anything but a five. The rookie very briefly found himself in P10 after gaining five positions at the start but this was short-lived. A penalty for an unsafe release compounded with a spin at Turn 5 meant last place was an inevitability. 5
Did not finish
Pierre Gasly: A tough weekend for Gasly who has performed well at this circuit before.
Gasly impressively made Q3 despite limited running in practice but issues plagued his weekend as he became the only retirement of the Grand Prix. 6
The Hungarian Grand Prix driver ratings are brought to you by the good folks at Late Braking. You can check them out in the following places:
Subscribe to Late Braking on YouTube
Follow Late Braking on Twitter