In the final part of our driver reviews, we assess the performances of those at the head of the Formula 1 table: Mercedes, Ferrari and Red Bull.
Mercedes
Lewis Hamilton:
Qualifying battle v team-mate: 7-5
Average gap in qualifying: -0.066s
Race battle v team-mate: 8-3
Race wins: 5
Percentage of team's Championship points: 62% (213 points)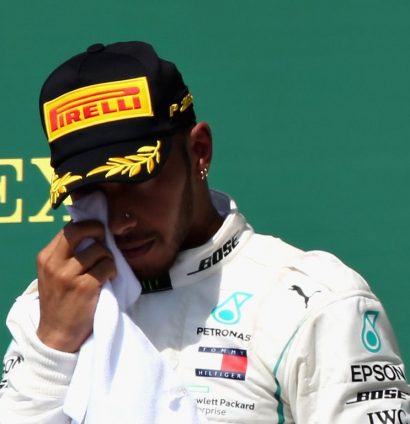 We haven't seen Lewis Hamilton at his absolute best this season but there he is at the top of the World Championship standings with a 24-point lead and trying to close in on a fifth title. He is still the man to beat.
Hamilton has been more emotional than usual throughout this campaign and it has left a lingering sense of vulnerability, especially with his contract negotiations dragging on from the start of the season and leading to continued discussion about just how long he has left in Formula 1.
A combination of software glitches in Australia, a gearbox penalty in Bahrain and a questionable strategy in China ensured that we did not see Hamilton on the top step of the podium until round four in Baku. That, though, was a very fortunate win.
It was not until the next race weekend in Spain that we got our first glimpse of an utterly dominant Hamilton, who labelled the victory as a "rejuvenating experience". France and Hungary were also a relative walk in the park.
But it has not been all bliss for Hamilton. The DNF in Austria, which was preceded by a poor call not to pit under the VSC, was a pretty miserable weekend but that would have felt like nothing compared to the agony suffered at his beloved Silverstone.
Hamilton put absolutely everything on the line to wrestle pole position away from his title rival Vettel in one of the most memorable qualifying sessions in recent times.
But, after too much wheel spin off the line on race day, Hamilton was hit by Raikkonen soon after and all hope of a record sixth British Grand Prix win quickly dissolved.
And there was that vulnerability again, initially storming off from the post-race interview before suggesting that Raikkonen deliberately hit him to thwart his chances of winning.
While Hamilton realised what he said was wrong, it is in those moments under intense pressure we get to truly see what frame of mind he is actually in.
The emotional rollercoaster did not finish there, either, as Hamilton went from the despair of an early exit in qualifying to the joy of victory after Sebastian Vettel crashed out in spectacular fashion. He has been put through the wringer more times than he would like.
Hamilton is someone who needs to recharge the batteries regularly and this long summer break would have helped him drain away all what the first half of the season has thrown at him.
He came back refreshed in 2017, winning five out of the next six races following the August holidays to cruise to a fourth World title. But Ferrari are a different animal this year and Hamilton is going to have to be prepared to go through it all again to see off this more sustained threat from the Scuderia.
Qualifying battle v team-mate: 5-7
Average gap in qualifying: +0.066s
Race battle v team-mate: 3-8
Race wins: 0
Percentage of team's Championship points: 36% (132 points)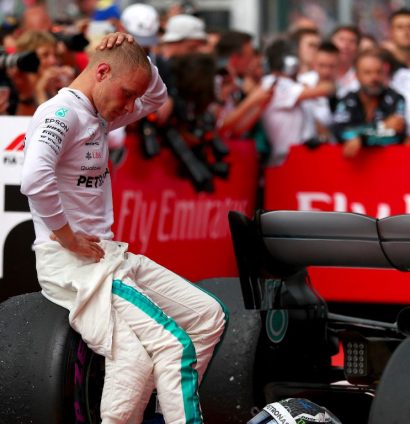 Five second-place finishes and second to Hamilton in both the qualifying and race battles, but don't call him a wingman.
You could argue, though, that four of those five runner-up spots could have been converted into race victories and that would have thrown him into the thick of the World Championship battle.
There has been a strong element of bad luck, with the timing of the Safety Car costing him victory in China and the incredibly unfortunate puncture he picked up with the chequered flag in sight in Baku; Germany could have been another notch in the win column had team orders not come into effect.
However, he can only have himself to blame in Bahrain. There was an opportunity to stick it down the inside of Sebastian Vettel at Turn 1 on the last lap and he just didn't fully commit to it. Put Hamilton or, say, Ricciardo in that situation and the scenario would have not played out the same way.
Although he has not race wins to show for it so far, there has been an improvement from Bottas compared to his first season at Mercedes in 2017 and that can be predominantly seen from the fact that he is more than holding his own against one of the best qualifiers of all-time.
Whether Bottas will ever emerge as genuine title contender is doubtful, but he has proven to be a great team player for Mercedes and was deserving of another year with the Silver Arrows. He is going to have an important role to play in the second half of the season.
Ferrari
Qualifying battle v team-mate: 10-2
Average gap in qualifying: -0.275s
Race battle v team-mate: 7-5
Race wins: 4
Percentage of team's Championship points: 56% (189 points)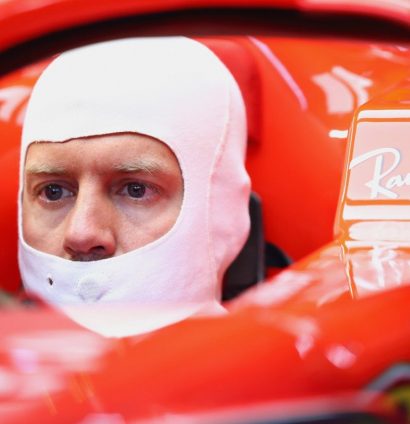 We have seen the good and the bad from Sebastian Vettel so far this season, just not the ugly like his meltdown in Baku last year.
His stunning victory in Bahrain made it back-to-back victories at the start of the 2018 campaign, and wins in Canada and at Silverstone – tracks where Hamilton has dominated over the years – suggested that may be this is really the year where Ferrari's long title drought ends.
However, there have been mistakes scattered in between, mistakes that Vettel could once again find himself looking back on and thinking that he may have not had a better chance to win a fifth World Championship title.
There was a whiff of desperation and frustration in Baku, where, after losing the race lead to Valtteri Bottas, a hugely ambitious move to overtake the Finn ended in a big lock-up and a drop down from P2 to P4, losing precious points in the process.
Then there was another run-in with Bottas in France, where Vettel shunted into him at the very first corner and had to battle from the back of the pack and limit the damage with a P5 finish. More points dropped.
And then the biggest mistake of all came at his home grand prix, where he was in control for much of the weekend until the rain arrived. His lock-up and crash at the Sachs curve would have hurt even more as Hamilton went on to inflict maximum damage by clinching the most unlikeliest of victories.
It is important to stress, though, that this title race is far, far from over. The 24-point gap to Hamilton may seem like a sizeable one but we have seen time and time again just how quickly the pendulum can swing back and forth.
The SF71-H remains a brilliant car and it is one that would be more than worthy of winning a World Championship.
Qualifying battle v team-mate: 2-10
Average gap in qualifying: +0.275s
Race battle v team-mate: 5-7
Race wins: 0
Percentage of team's Championship points: 44% (146 points)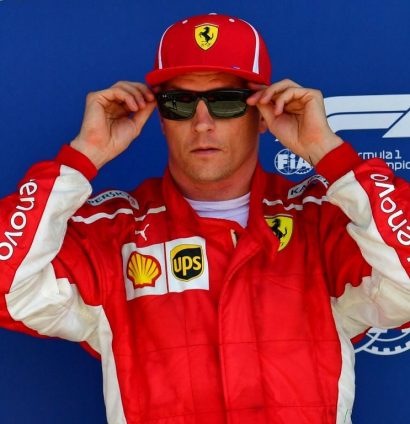 It appears that we will be able to squeeze one more year out of Kimi Raikkonen after all. At one stage of the season it certainly didn't look that way.
Raikkonen's worst finish of the 2018 campaign, a distant P6 at the Canadian Grand Prix, coincided with Charles Leclerc's third points finish in four races for Sauber. The calls for Raikkonen to be replaced by the rapidly rising star had never been louder.
But you can never truly write the Ice Man off. Since Canada, he has recorded five consecutive podium finishes for Ferrari and his valuable contribution means Ferrari are just 10 points behind Mercedes in the Constructors' Championship.
He continues to throw away countless opportunities in qualifying with regular mistakes on his Q3 laps, but Raikkonen still has the ability to come alive on race days once the opening lap is out of the way. He has not gained a place by the end of the first lap since Abu Dhabi in 2016.
The very sad passing of ex-Ferrari boss Sergio Marchionne has led to a changing of the guard with Louis Camilleri taking over as CEO of the Scuderia. While the bold Marchionne may have been tempted to throw Leclerc into the limelight, Camilleri is a huge supporter of team principal Maurizio Arrivabene, who in turn is still a strong advocate of Raikkonen.
But, regardless of this unfortunate circumstance, Raikkonen has shown enough on the track to warrant a new deal. Leclerc's time at Ferrari will eventually come.
Red Bull
Qualifying battle v team-mate: 3-9
Average gap in qualifying: +0.672s
Race battle v team-mate: 5-5
Race wins: 2
Percentage of team's Championship points: 53% (118 points)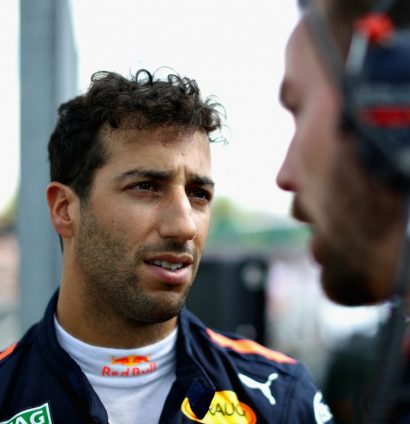 It has been a time of contrasting emotions for Ricciardo, who is on his farewell tour with Red Bull after first joining the senior team in 2014.
Heading into the 2018 season with his long-term future still resolved, Ricciardo wanted to put himself in the shop window as he sensed an opportunity may arise with either Mercedes or Ferrari.
He did exactly that by putting on an overtaking clinic in China as he took full advantage of the Safety Car to clinch his first victory of the season. His overtake on Lewis Hamilton in particular will go down as one of the best of the season.
And then came Monaco. Glorious, glorious Monaco. After an MGU-K issue which left him 25 per cent down on power, the Aussie showed that he is more than just a overtaker and can still get the job done under sustained, intense pressure in a controlled and super professional manner.
His stock had never been higher after that Monaco win, but the call from Mercedes or Ferrari never came. The victories dried up, the podiums dried up, and with Red Bull deciding they will be running with Honda power in 2019, it left an unconvinced and quite frankly fed-up Ricciardo in a tight spot.
Ricciardo has always maintained that his main ambition is to become World Champion, yet you do have to question that given he is essentially moving down the grid. That, of course, could all change, but he is putting a huge amount of faith in Renault taking huge leaps forward in the next couple of years.
Ultimately, Ricciardo has got what he wanted. He won't be playing second fiddle to Max Verstappen – which would have been the case no matter how many times Red Bull say their drivers are on equal terms – and he has a new challenge to look forward to. It's just not at the teams he probably envisaged at the start of the season.
Qualifying battle v team-mate: 9-3
Average gap in qualifying: -0.672s
Race battle v team-mate: 5-5
Race wins: 1
Percentage of team's Championship points: 47% (105 points)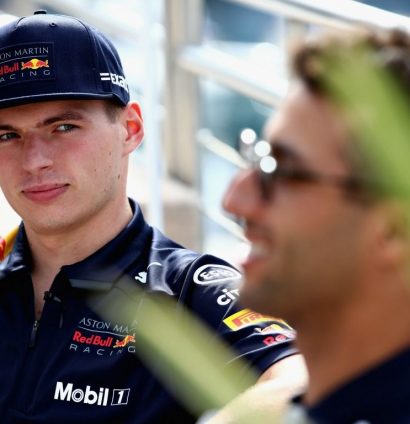 At the start of the season Verstappen was considered to be the third favourite for 2018 title, behind Hamilton and Vettel, and ahead of team-mate Ricciardo, Mercedes' Bottas and Ferrari's Raikkonen in the betting.
But those odds soon spiralled after six consecutive race incidents in his first six races of the season. He went from most exciting star of a generation to someone who came under huge pressure from all corners about his risky, ultra-aggressive driving style. There were even some questioning whether if he had made the jump up to Red Bull too early.
But, since his costly crash in FP3 in Monaco, Verstappen has been silencing those critics with gradual progression up the podium steps – third in Canada, second in France and first in Austria with a mature drive which will have no doubt felt even sweeter given the amount of criticism (some of it justified) he faced at the start of the season.
A brake-by wire issue at Silverstone, a tyre gamble in Germany which didn't work out and another Renault engine-related DNF in Hungary has ensured Verstappen has stayed off the podium since, but all talk of a crisis is firmly in the past and he has closed the gap right up to Ricciardo in the World Championship standings and consistently gets the better of him in qualifying just to further stress how quick he really can be.
Driver reviews: Renault, Haas, Force India, McLaren
Driver reviews: Toro Rosso, Sauber, Williams
Mark Scott
Follow us on Twitter @Planet_F1 and like our Facebook page