Driver reviews: Mercedes, Ferrari, Red Bull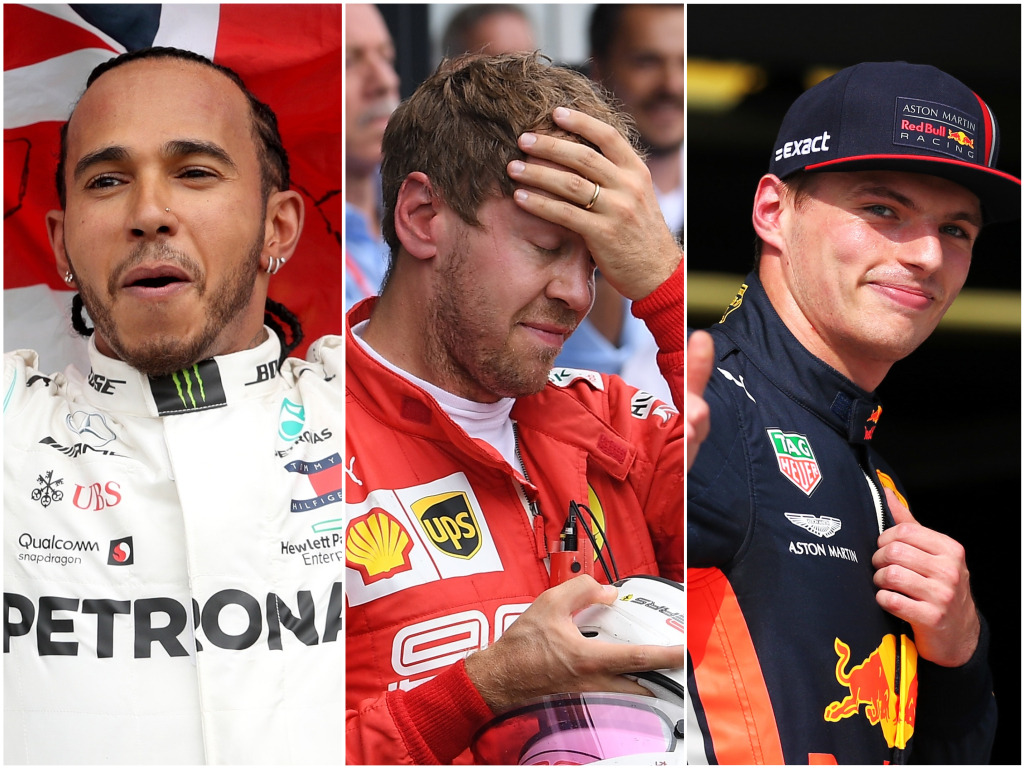 In the final part of our driver reviews, PlanetF1 analyses the big boys over at Mercedes, Ferrari and Red Bull.
Lewis Hamilton:
Qualifying battle v team-mate: 7-5
Average gap in qualifying: -0.08s
Race battle v team-mate: 9-3
Race wins: 8
Best finish: P1 (Bahrain, China, Spain, Monaco, Canada, France, Great Britain, Hungary)
Percentage of team's Championship points: 57% (250 points)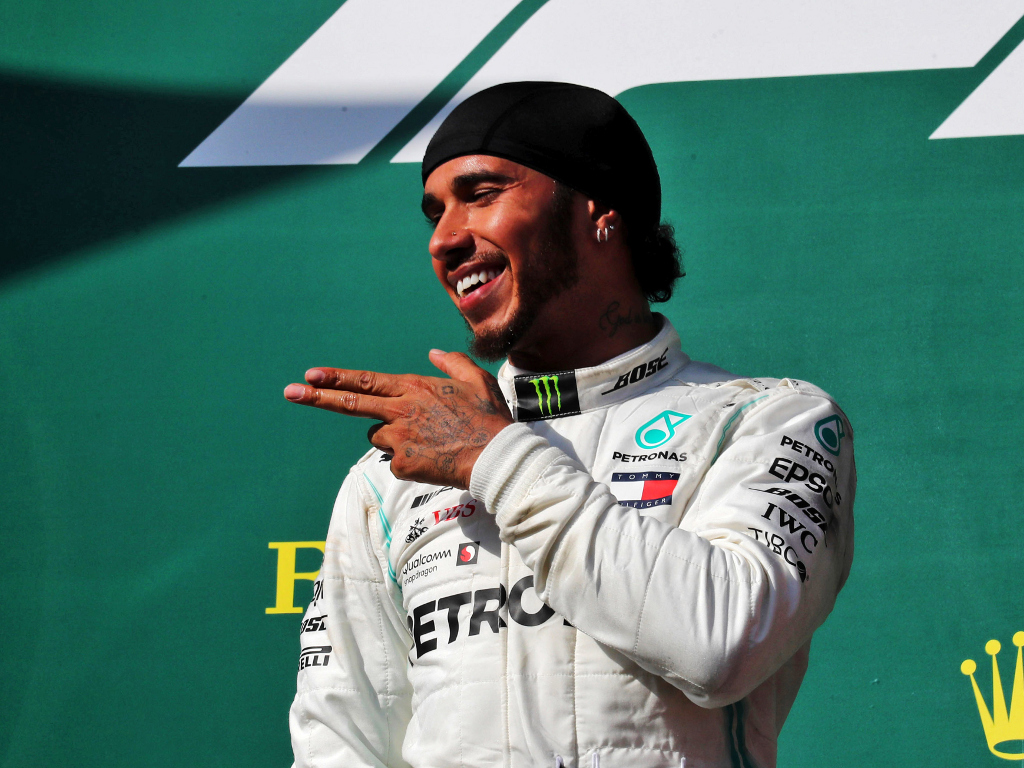 Lewis Hamilton, a five-time World Champion who seems well on his way to a sixth crown, putting him just one away from matching the legendary Michael Schumacher.
The Australian GP teased a challenge after team-mate Valtteri Bottas claimed an impressive victory, though slowly but surely Hamilton has done what he always seems to do and mentally break down his challenger with relentless form.
Eight races out of the twelve have ended with Hamilton victories, though he is still human as we saw in Austria when the Silver Arrows struggled with engine temperatures, but especially at the German GP – usually a master of the wet conditions, the Brit had two major offs, the first of which damaged his front wing and kick-started the downfall.
Still, Hamilton remains very much in his prime and it's a tall order for anyone to derail his path to the title after the summer break.
Valtteri Bottas
Qualifying battle v team-mate: 5-7
Average gap in qualifying: +0.08s
Race battle v team-mate: 3-9
Race wins: 2
Best finish: P1 (Australia, Azerbaijan)
Percentage of team's Championship points: 43% (188 points)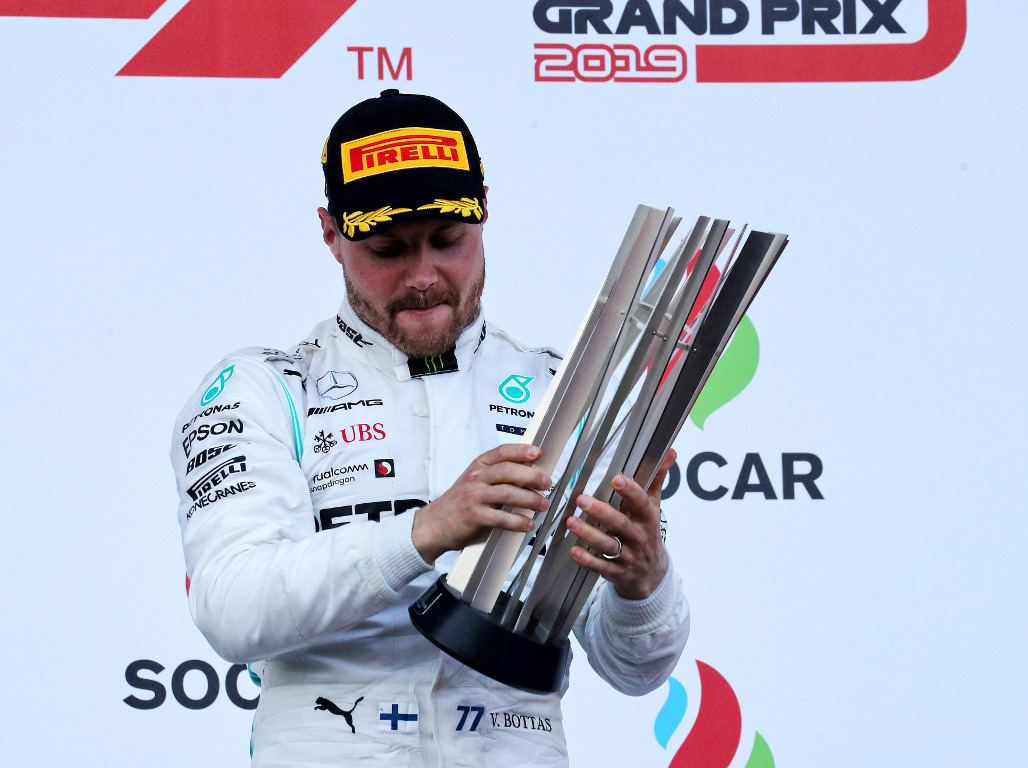 It started well for Bottas with wins in Australia and Azerbaijan, but just recently we have seen the kind of errors from the Finn that shut down a title challenge.
Bottas' spin in the wet German GP was near identical to what his team-mate had suffered at the same spot moments before, though sadly the Finn's incident ended in the barriers.
That proved a costly DNF with Hamilton finishing all the way down in P9, thanks to the stewards bumping him up two places with a double-penalty for Alfa Romeo.
A vital opportunity missed for Bottas who struggled in his next outing at the Hungaroring, making slight contact with Hamilton on the opening lap before a heavier hit with Charles Leclerc caused serious front wing damage – footage showed that the incident was indeed Bottas' fault.
The 29-year-old is suffering a big blip at exactly the wrong time – Mercedes are weighing up whether to keep him for 2020 and risk losing reserve driver Esteban Ocon, or promote the Frenchman to race alongside Hamilton.
In qualifying Bottas has proved more than a handful for Hamilton, out-qualifying him five times and down on his average fastest lap by a mere 0.08s, but now it's time to deliver in the races again because never mind the Championship, Bottas is fighting for his Mercedes future. It may already be too late.
Sebastian Vettel:
Qualifying battle v team-mate: 6-6
Average gap in qualifying: +0.027s
Race battle v team-mate: 8-4
Race wins: 0
Best finish: P2 (Monaco, Canada, Germany)
Percentage of team's Championship points: 54% (156 points)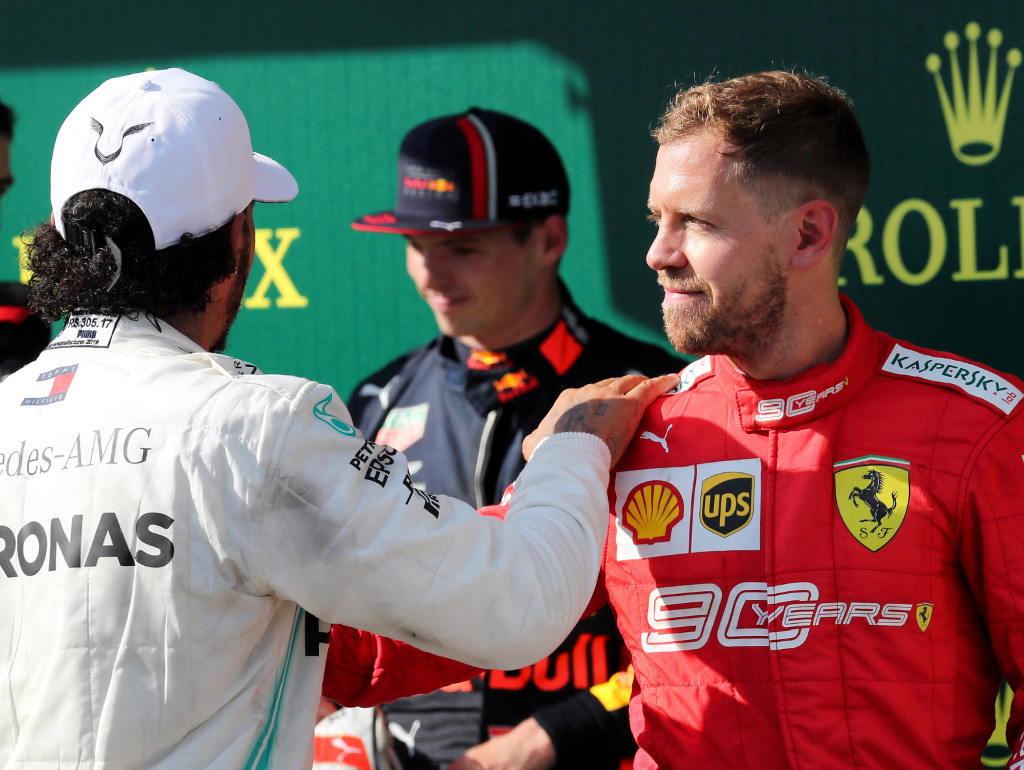 The first half of 2019 is certainly a time to forget for Ferrari.
The Scuderia came into the season with hopes of Mercedes-style dominance such was their supposed advantage in testing, but normal service was swiftly resumed.
Vettel could, and perhaps should have a victory to his name at this stage, but the stewards ruled that his rejoining of the track in Canada had forced Hamilton into evasive action as the pair battled, so they swapped them around and Hamilton took victory.
The problem for Vettel is like it was at the back end of 2018 – he is very error prone. His unforced error in Canada was what started the controversy, he smashed into the back of Max Verstappen at Silverstone, and before all that he managed to spin the SF90 in Bahrain with no contact at all when trying to pass Hamilton.
It's not what Ferrari need or expect from the four-time World Champion if they are to halt Mercedes.
Vettel was off the pace in Germany, but managed to come alive after a late Safety Car to cut his way through the pack and take P2, while in Hungary he took his Ferrari to P3 despite the team being well off the pace of Hamilton and Verstappen. Things may well be on the up.
Vettel has been called out by some for being unable to handle the pressure of a young and quick team-mate, like Daniel Ricciardo who sent him packing at Red Bull.
Charles Leclerc falls into the same category, and while the pair are neck-and-neck in the qualy stats, Vettel has been the better race performer over the season so far, so with the title no longer a real possibility, his biggest battle is to show Ferrari he is still their number one.
Charles Leclerc:
Qualifying battle v team-mate: 6-6
Average gap in qualifying: -0.027s
Race battle v team-mate: 4-8
Race wins: 0
Best finish: P2 (Austria)
Percentage of team's Championship points: 46% (132 points)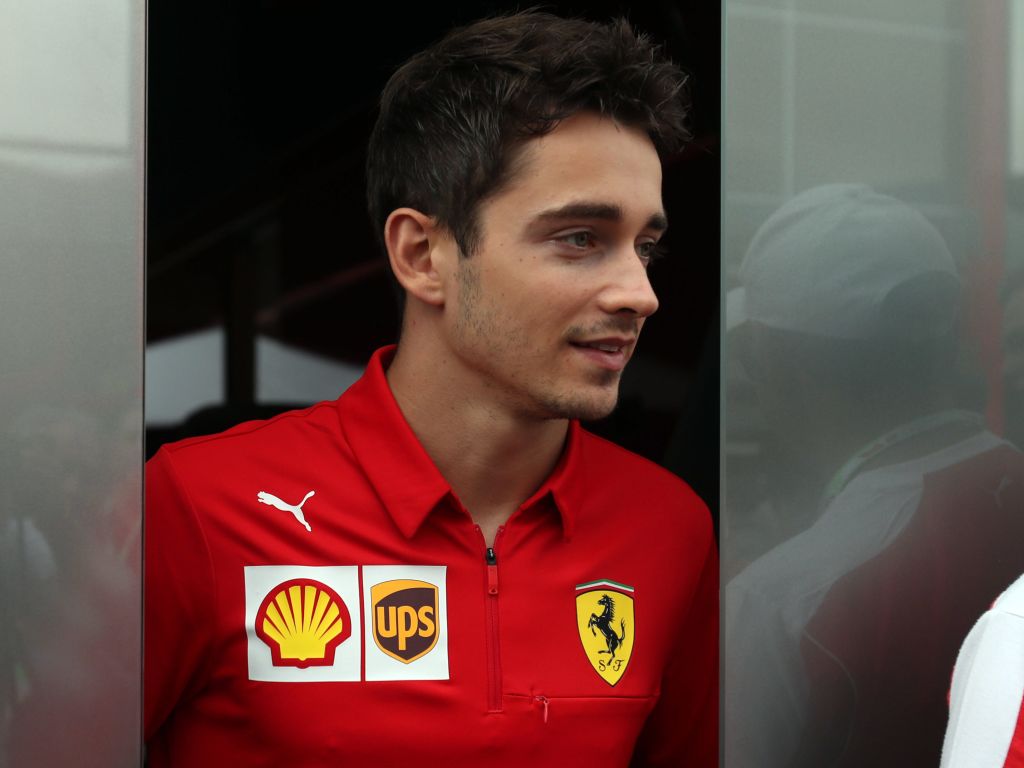 Leclerc can be happy with the pace he has shown against Vettel in his first season at the Scuderia, narrowly taking the edge over him in one-lap pace and claiming a very respectable 46% of their Constructors' total, but he is making a lot of mistakes.
He was very unfortunate not to take his first Ferrari win in Bahrain after an engine issue cost him a dominant and assured victory, but since then rookie errors have taken over.
His qualifying crash in Baku cost him a good chance of pole and victory, and he responded to Ferrari's tactical blunder in Monaco qualifying by taking a no f***s given attitude at his home race which swiftly ended in disaster.
He crashed out of a potential race-winning position in Germany, while in Q1 at the Hungarian GP he spun the SF90 at the final corner and went into the barriers, damaging the rear wing and the diffuser.
After being passed by Vettel in Hungary for the final podium spot, Leclerc admitted that he needs to improve on his race craft, so it seems that after the summer break both drivers will come back with points to prove.
Max Verstappen:
Qualifying battle v team-mate: 11-1
Average gap in qualifying: -0.5s
Race battle v team-mate: 11-1
Race wins: 2
Best finish: P1 (Austria, Germany)
Percentage of team's Championship points: 74% (181 points)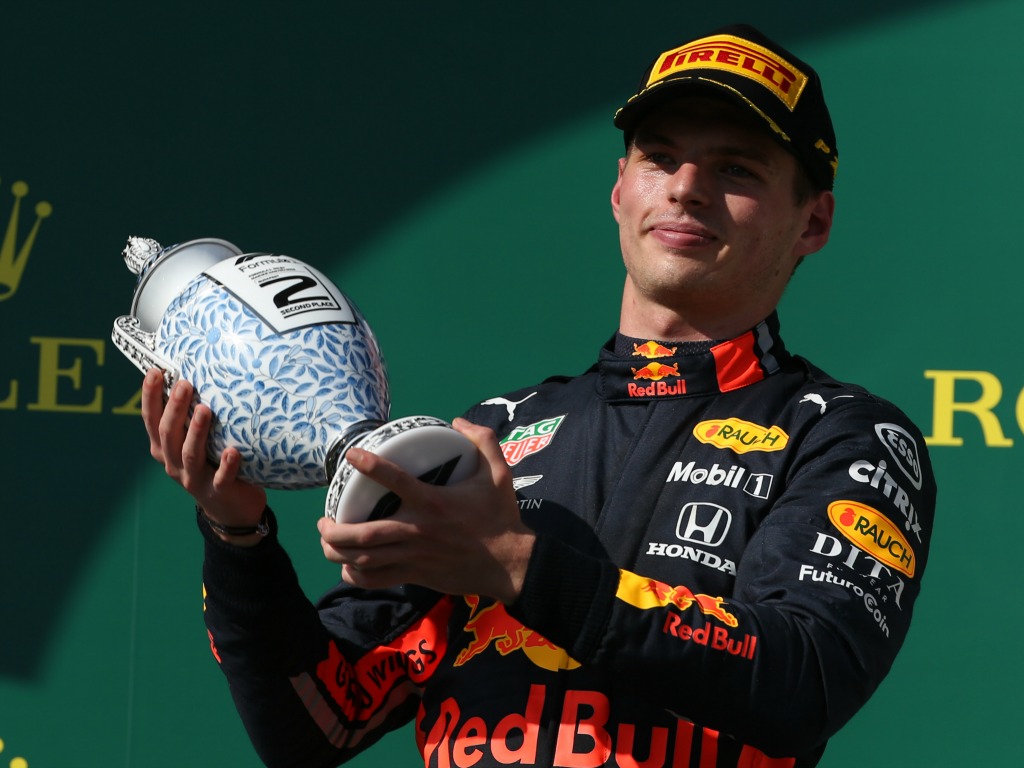 Verstappen has been riding solo for Red Bull this season in terms of their chances in the Constructors' Championship, contributing 74% of their 244-point total.
In fact, Verstappen could have started his season four races ago at the Austrian Grand Prix and he would still have more points than team-mate Pierre Gasly right now.
2019 for the Dutchman to date has been a glimpse into the fantasies and potential future of Formula 1. Verstappen's epic battle with Leclerc in Austria, which he won, showed us what the future of Formula 1 could be with the pair of 21-year-olds slugging it out for titles. They had also formed the youngest front-row on the grid in Formula 1 history.
Then in Hungary we saw what everyone has wanted to see for years – Verstappen vs Hamilton, and it sure didn't disappoint.
Verstappen saw off the Mercedes man to claim his first pole position and in their initial battles come race day, but the cerebral assassins on the Mercedes pit wall cooked up a strategy which left Verstappen a sitting duck in the final laps.
The RB15 for out-and-out pace has mostly been P3 behind Mercedes and Ferrari, but Verstappen has constantly been there to capatalise on the slightest Ferrari weakness, and when given half a chance he has taken it to Mercedes too.
As Max has said himself, the 2019 title is not a realistic goal for him such is Mercedes' regular pace advantage, but surely the Drivers' Championship is in his not-so-distant future.
Pierre Gasly:
Qualifying battle v team-mate: 1-11
Average gap in qualifying: +0.5s
Race battle v team-mate: 1-11
Race wins: 0
Best finish: P4 (Great Britain)
Percentage of team's Championship points: 26% (63 points)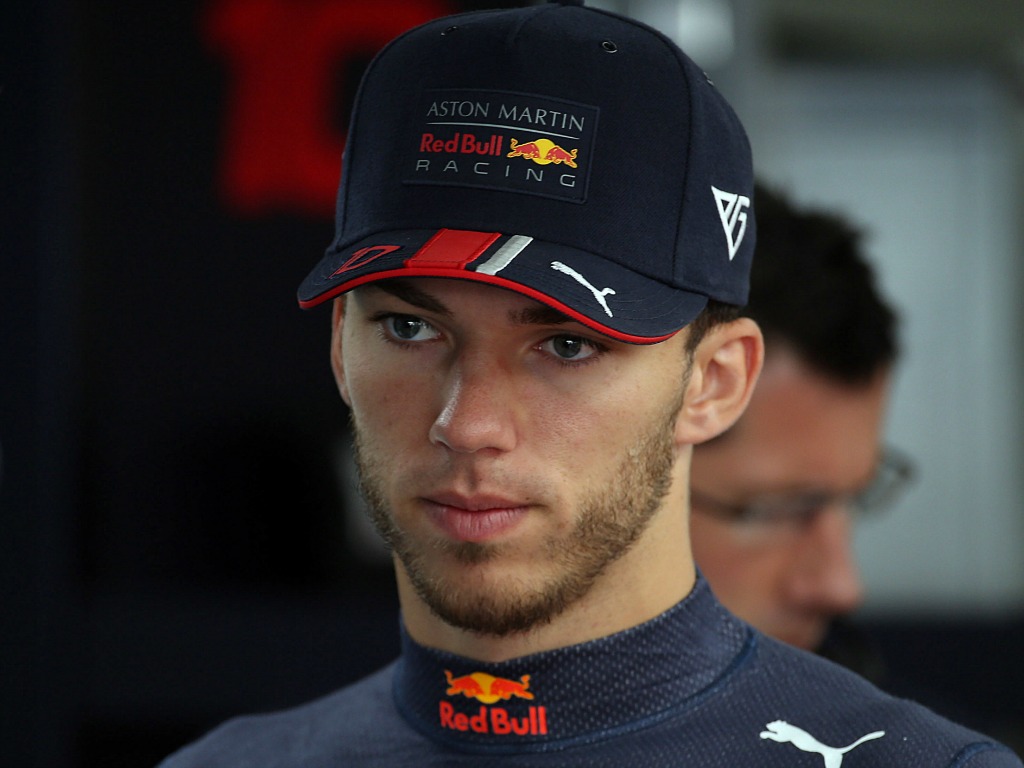 Oh Pierre, what a disaster the first twelve races have been.
Destroyed in qualifying, destroyed in the races, and the biggest average gap in qualifying against his team-mate out of anyone on the grid.
It's his debut year with Red Bull, and Verstappen would beat most drivers in the world if they were placed alongside him, but Gasly has just not been good enough.
He spent the Hungarian Grand Prix battling with McLaren and Alfa Romeo, drawing criticism from team principal Christian Horner, and goes into the summer break only five points ahead of Carlos Sainz in the Drivers' Championship.
It's simply not good enough, and if he does resume his role after the summer break, then Gasly has some serious work to do.
Follow us on Twitter @Planet_F1 and like our Facebook page.