In the next instalment of our driver reviews, we assess the drivers at Renault, Haas, Force India and McLaren.
Renault
Qualifying battle v team-mate: 7-5
Average gap in qualifying: +0.408s
Race battle v team-mate: 7-5
Best finish: 5th (Germany)
Percentage of team's Championship points: 63% (52 points)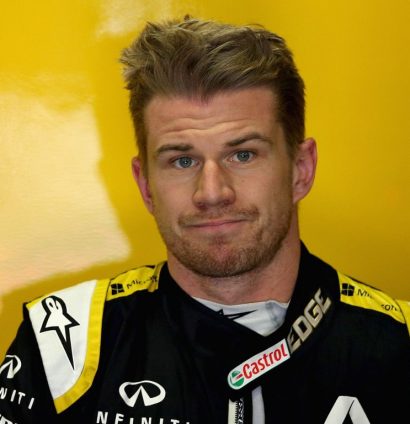 Nico Hulkenberg has been suffering from regular headaches as he continues to bump his head on the glass ceiling that exists in Formula 1.
During this season, he has become resigned to the fact that Mercedes, Ferrari and Red Bull are never likely to show any interest in his services, so all that is left for him to show is that he is best of the rest – the spot he currently occupies in the World Championship standings.
His superb P5 at his home grand prix in Germany – his highest finish for Renault – has helped him scale to these lofty heights and show that the conversation really should be about him rather than team-mate Carlos Sainz.
While a top three team is out of reach for Hulkenberg, he has a great opportunity to test himself against a top six driver in Daniel Ricciardo when he joins Renault next season. That in itself should cushion the blow of not being able to advance any further up the Formula 1 grid.
Qualifying battle v team-mate: 5-7
Average gap in qualifying: -0.408s
Race battle v team-mate: 5-7
Best finish: 5th (Baku)
Percentage of team's Championship points: 37% (30 points)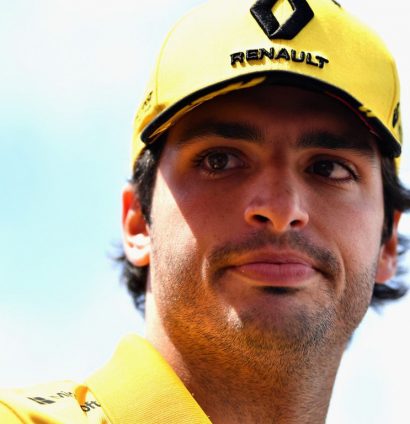 It has been a pretty low-key 2018 for Sainz so far. For every flash of brilliance there has been an underwhelming performance to cancel it out. There is some sympathy for Sainz, though, as he is experiencing another year of uncertainty in Formula 1.
Sainz has been not so patiently waiting for an opportunity to drive for his parent team Red Bull and has been forced into a holding pattern with Renault from the latter stages of the 2017 campaign.
But even with Daniel Ricciardo deciding to take his place at Renault for the 2019 season, Sainz is still by no means guaranteed a  seat at Red Bull as Pierre Gasly has been making a serious impression at Toro Rosso with Honda power.
While it is unlikely that the 2019 grid will not contain the Spaniard, it certainly cannot be ruled out. Will an opportunity arise for him at McLaren, especially now Fernando Alonso is leaving, or could he even find himself back where he started at Toro Rosso?
What Sainz really needs is somewhere he can call home.
Haas
Qualifying battle v team-mate: 8-3
Average gap in qualifying: -0.133s
Race battle v team-mate: 8-3
Best finish: 5th (Bahrain and Austria)
Percentage of team's Championship points: 68% (45 points)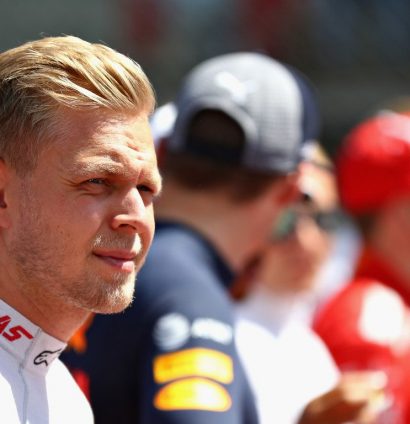 Kevin Magnussen has gone from annoying little brother to head of the family at Haas. He has been the man to depend on with a series of excellent performances which have seen him up to eighth in the World Championship standings.
With team-mate Romain Grosjean seriously underperforming, it has been left to K-Mag for the vast majority of race weekends to showcase Haas' improved package and keep them clinging onto Renault's coat-tails in the battle for fourth spot in the Constructors' Championship.
Magnussen's very aggressive style means he is still very much on first name terms with the stewards, but so far this season it is his race results that have done most of the talking.
Qualifying battle v team-mate: 3-8
Average gap in qualifying: +0.133s
Race battle v team-mate: 3-8
Best finish: 4th (Austria)
Percentage of team's Championship points: 32% (21 points)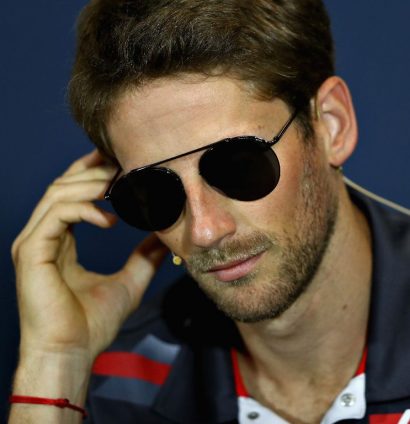 2018 has been the year where Haas have shown they are ready to go places and Romain Grosjean is in big danger of being left behind. A return of 21 points and a share of just 32% of Haas' overall total tells you all you need to know about the Frenchman's very poor season.
He has been incredibly wasteful in 2018, getting involved in countless incidents and accidents, and throwing away valuable points as a result. His spin out and crash behind the Safety Car in Baku being on the front cover of a catalogue of errors.
Grosjean's Formula 1 future is hanging on by a thread, but his loyalty to Haas throughout their early years could end up being his only saving grace.
Three points finishes in his final four races before the summer break, including a P4 in Austria, provides a much needed change in form – but is it a case of too little, too late?
For many the answer to that question is a resounding yes.
Force India
Qualifying battle v team-mate: 3-9
Average gap in qualifying: +0.059s
Race battle v team-mate: 4-7
Best finish: 3rd (Baku)
Percentage of team's Championship points: 51% (30 points)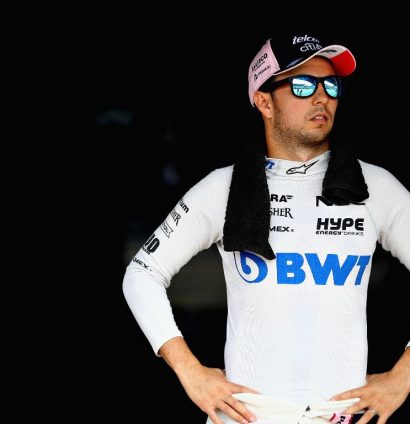 "It's been a bit up and down."
That is Sergio Perez's succinct view on the 2018 season and arguably no other driver on the grid has experienced such extreme highs and extreme lows than the Mexican.
There was a second podium in three years at Baku in one of the craziest races of the campaign, but skip forward just a couple of months and Perez is finding himself in the tough position of triggering the administration process for his own team.
While many questioned his motives given that he is owed millions in unpaid wages, Perez insisted he was doing it for the good of the team. That is very much the case as his actions have helped pave the way for Lawrence Stroll and his consortium to begin a takeover and save hundreds of jobs in the process.
Back on track, slow pit stops have been a particular issue on Perez's side of the garage and prevented him from a few more points but his team-mate Esteban Ocon, on the whole, has got the better of him this season.
There is still time to turn things around, though, and he is proven year upon year that he is more than capable of doing that.
Qualifying battle v team-mate: 9-3
Average gap in qualifying: -0.059s
Race battle v team-mate: 7-4
Best finish: 6th (Monaco and Austria)
Percentage of team's Championship points: 49% (29 points)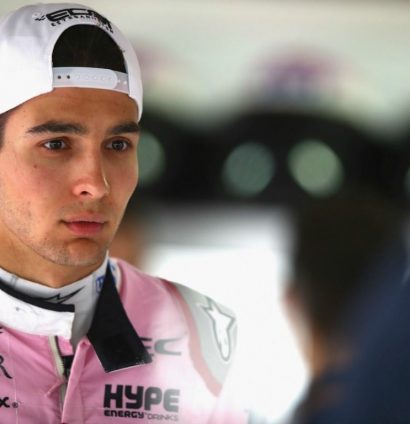 Three race retirements and a more competitive midfield fight with the likes of Renault and Haas has ensured that Ocon has not been able to reach the same heights as this time last year.
The Frenchman had 10 points finishes in the first 11 races in 2017 c0mpared to six in the first 12 races of the 2018 campaign, but that has not dented his reputation as one of the most exciting young drivers on the grid whatsoever.
But the most frustrating aspect of 2018 for Ocon so far will be that opportunities elsewhere have closed up on him. Still on Mercedes' books, he has missed out on being Lewis Hamilton's team-mate once again and even very strong links on a move to Renault came to nothing after they prised Daniel Ricciardo away from Red Bull instead.
All Ocon can do is wait and surely his time will come, especially if he continues to out-qualify and outscore his team-mate Sergio Perez on a regular basis like he is doing now.
McLaren
Qualifying battle v team-mate: 12-0
Average gap in qualifying: -0.35s
Race battle v team-mate: 8-4
Best finish: 5th (Australia)
Percentage of team's Championship points: 85% (44 points)
It's another year, same old sh*t for Fernando Alonso. And this time he has had enough.
McLaren ditching Honda for Renault was supposed to represent the start of an exciting new era but it became very clear, very quickly that the problems which have hindered McLaren over the previous three years did not all land at Honda's doorstep.
So it has been left to Alonso once again to paper over the cracks. To be just a point behind Kevin Magnussen in a far superior Haas and only eight points away from Renault's Nico Hulkenberg, who is currently best of the rest in the World Championship is testament to his ability to squeeze every last drop out of what is a pretty wretched car.
But whilst it is easy to praise Alonso, it is always tinged with regret and sadness. A driver of his calibre should be fighting for the World Championship, not scratching and clawing his way into the points every race weekend. In an ideal world he would and should be racing for Mercedes, Ferrari, or even Red Bull.
Just like last season, Alonso has had to look elsewhere for motivation and genuine opportunities for race victories, signing up for a full season in the World Endurance Championship which has already seen him become a Le Mans 24 Hours winner.
Alonso, quite simply, wants to win, and his announcement that he will be retiring from Formula 1 at the end of the season does not come as any surprise, as more victories and titles in the sport are a million miles away from happening.
He has not fully closed the door on a return after the 2019 campaign, so let's hope that there is an opportunity to come back and drive a potential title-winning car. The fact that we, as spectators, have been robbed of that scenario for so many years now is a crying shame.
Qualifying battle v team-mate: 0-12
Average gap in qualifying: +0.35s
Race battle v team-mate: 4-8
Best finish: 8th (Bahrain)
Percentage of team's Championship points: 15% (8 points)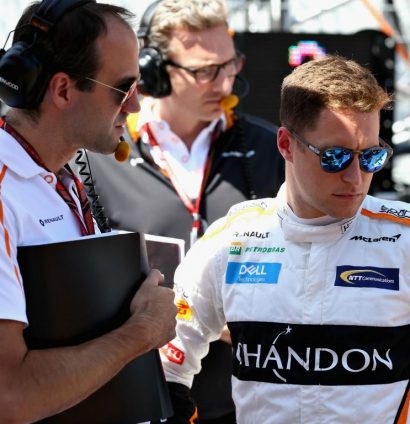 Consider which drivers have had the worst first half of the 2018 season and Stoffel Vandoorne won't be too far from the top of the list for many.
It started off pretty well with the Belgian helping McLaren to collect three double points finishes in the first four races of the campaign, but the one constant throughout the year is that team-mate Fernando Alonso has absolutely wiped the floor with him.
It has emerged over the last few race weekends that the car has not been behaving for Vandoorne and, no matter what the McLaren mechanics are trying to rectify it, nothing seems to be working.
However, when you consider just how long this one-sided domination has gone on for, the underperforming car cannot be solely to blame for why Vandoorne finds himself so firmly in Alonso's shadow.
The qualifying numbers are beyond embarrassing, and while Alonso has completed a clean sweep so far this season the run actually extends further back to 17 races.
The slender average gap between them in qualifying helps his cause a little, it is pretty close, but he is really going to have to get the job done pretty soon or else McLaren may well be showing him the exit door.
"I wouldn't say we're disappointed by Stoffel," said McLaren CEO Zak Brown. "But you'd like to see him beating his team-mate more often than he has."
Over to you, Stoffel, but could Alonso's impending retirement have saved him from the chop?
Mark Scott
Follow us on Twitter @Planet_F1 and like our Facebook page