In the first of three parts, PlanetF1 assesses the performances of every driver, starting with those at Toro Rosso, Sauber and Williams.
Toro Rosso
Qualifying battle v team-mate: 7-3
Average gap in qualifying: -1.382s
Race battle v team-mate: 7-5
Best finish: 4th (Bahrain)
Percentage of team's Championship points: 93% (26 points)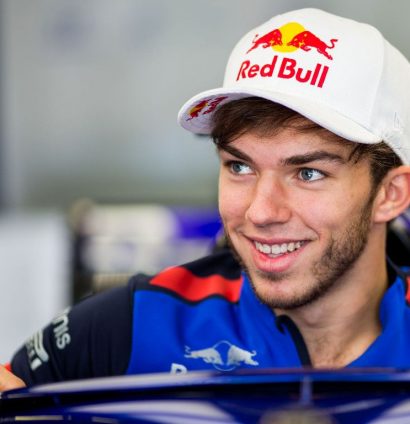 Gasly has had a similar trajectory to Charles Leclerc at Sauber throughout 2018, racing with relatively little experience at the highest level and forcing himself into the reckoning for a seat higher up the grid with some impressive performances.
Although Gasly has not found himself in Q3 or in the points as much as Leclerc, his reputation has still been rising with two stand-out performances of the season in Bahrain and Hungary where he finished in the lofty heights of P4 and P6 respectively. There was also a very respectable P6 in Monaco for good measure, too.
[playbuzz-item item="a30bf816-6875-4a01-9436-2ce29350f894″ shares="false" info="false" wp-pb-id="181229″]
When Gasly has been good, he has been very good, and that has put him firmly in contention for a chance to drive at Red Bull next season now that Daniel Ricciardo is leaving for Renault. The fact he has been working with Honda and extracted more from the car than his team-mate will make him quite an attractive option for the senior team.
It would be very interesting to see whether he has the ability to be any kind of match for Max Verstappen should he make the step up.
Qualifying battle v team-mate: 3-7
Average gap in qualifying: +1.382s
Race battle v team-mate: 5-7
Best finish: 10th (Baku and Germany)
Percentage of team's Championship points: 7% (2 points)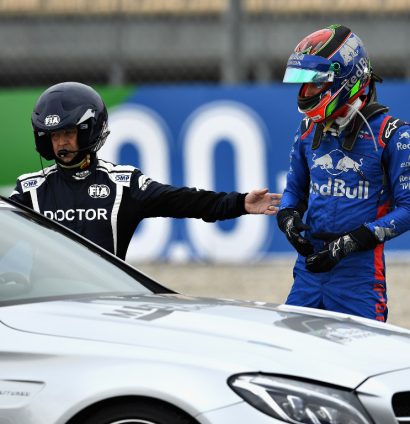 With five DNFs so far this season, no other driver has suffered more early exits than Brendon Hartley in 2018. It is difficult not to feel sorry for the New Zealander as he tries to justify Red Bull's decision to bring him back into the Formula 1 fold in the latter stages of last season.
Although he has had his fair share of bad luck, Hartley's main problem has been his inability to impress when he has had a clear run on a race weekend and that has been further magnified by Pierre Gasly's performances on the other side of the garage.
While Gasly is in the frame for the Red Bull seat, Hartley will be bracing himself for the very likely prospect of being booted out of the Red Bull programme again unless there is a dramatic change between now and the end of the season – if he even makes it that far without Dr Helmut Marko giving him the Daniil Kvyat treatment.
Sauber
Qualifying battle v team-mate: 9-3
Average gap in qualifying: -0.598s
Race battle v team-mate: 6-5
Best finish: 6th (Baku)
Percentage of team's Championship points: 72% (13 points)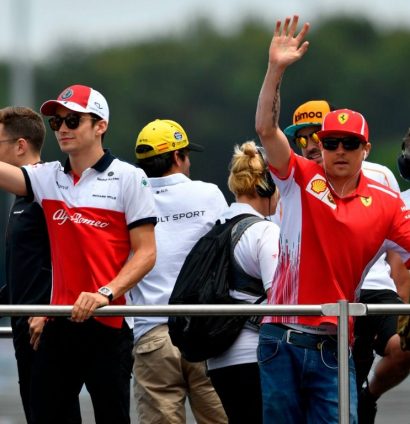 It has been nothing short of a meteoric rise in Formula 1 for Charles Leclerc, branding himself "stupid" as the mistakes racked up in his first few races to catapulting himself into contention for a Ferrari seat in 2019 – all in the space of half a season.
Leclerc properly announced himself on the biggest stage with a stunning P6 finish in Baku, which kick-started a remarkable run of five points finishes in six races.
Not content enough with just impressing in races, Leclerc has been converting Q2 appearances into Q3 appearances, too. As a back-to-back GP3 and F2 World Champion, Leclerc arrived in Formula 1 with a big reputation – but he has surpassed all expectation in such a short space of time.
But, regardless of all the positives, a Ferrari move as early as next season could easily bring the hype machine to a grinding halt. A more sensible option would be to continue learning his trade at Sauber or take the next rung on the Ferrari ladder at Haas in 2019.
If he continues on this current rate of progression, his time at Ferrari will come – no question about it.
Qualifying battle v team-mate: 3-9
Average gap in qualifying: +0.598s
Race battle v team-mate: 5-6
Best finish: 9th (Bahrain and Germany)
Percentage of team's Championship points: 28% (5 points)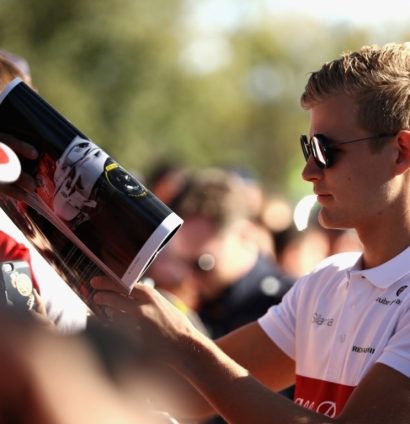 "I feel this year I have been really showing a good level in my driving and I feel like I'm driving at my best."
That's Marcus Ericsson's assessment of his season so far and it will certainly feel like he is driving at a high level compared to his rather forgettable previous seasons.
Ericsson ended a 49 race, 945 day points drought with a P9 finish in Bahrain and has since added another two points finishes in  Austria and Germany.
Throw in four Q2 appearances and it appears to be a pretty respectable return for the Swede, who has had life pretty comfortable in Formula 1 given his backers are the same as those that run the Swiss team.
But, when compared to his superstar and, more significantly, rookie, team-mate Charles Leclerc, you quickly remember the limitations of Ericsson.
A near six-tenth gap between the pair in qualifying and a 9-3 scoreline in Leclerc's favour shows the wide gulf in class between the Sauber duo.
That being said, Ericsson is probably doing just about enough to keep himself in a seat again for 2019.
Williams
Qualifying battle v team-mate: 5-7
Average gap in qualifying: -0.04s
Race battle v team-mate: 6-5
Best finish: 8th (Baku)
Percentage of team's Championship points: 100% (4 points)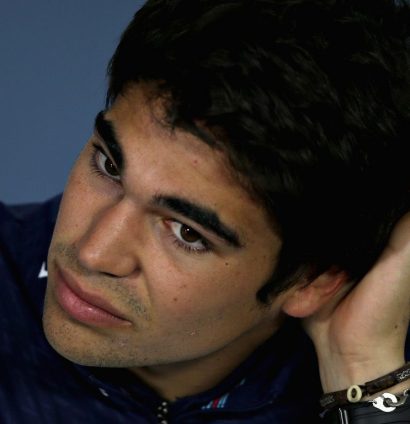 The rookie tag has been removed from Stroll this year – but that doesn't mean his second season in Formula 1 has become any easier.
It has been pretty miserable for both Williams drivers so far this season with Stroll and Sergey Sirotkin spending most weekends racing each other at the very back of the grid.
Stroll has had the slightly better time of it, though, collecting Williams' first and only points finish so far in Baku – where he became the youngest ever rookie on the podium in 2017 – and has had some very strong race starts before Williams' major deficiencies come to the surface as the race develops.
There have been a few crashes and petulant radio messages thrown in to the mix, too, but it is no secret that Stroll's Formula 1 career will always be dictated by finances first.
With his billionaire father, Lawrence, leading a consortium to take over Force India, Lance is going to be moving up the grid next season regardless of his performances and results at Williams.
Qualifying battle v team-mate: 7-5
Average gap in qualifying: 0.04s
Race battle v team-mate: 5-6
Best finish: 13th (Austria)
Percentage of team's Championship points: 0% (0 points)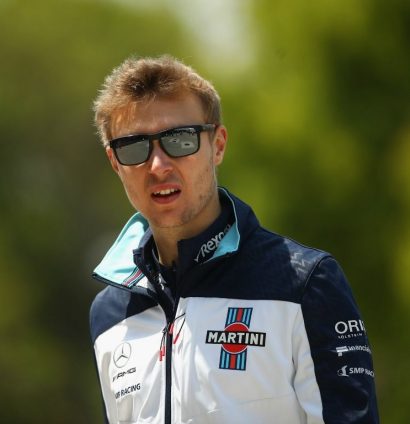 While Leclerc is experiencing a fairytale rookie season in Formula 1, another new boy on the block in Sirotkin is living through a nightmare. The Russian is the only driver who has yet to score a point in the 2018 season and it is going to take an awful lot for that to change between Spa and the season finale in Abu Dhabi.
Sirotkin's stats do not make for pretty reading and, in normal circumstances, they would have been used as ammunition as to why Williams were wrong to choose him over Robert Kubica for the 2018 season.
But, given the shambolic state of the Williams FW41 this year, it is pretty much impossible to get an accurate reading on just how good (or bad) Sirotkin really is.
With no points on the board, Sirotkin's minor highlights have come via a small handful of appearances in Q2 and there does not appear to be too much between him and Stroll on Saturdays.
His seat at Williams for next season does not appear to be under any major threat and a second half of the season gathering more Formula 1 experience awaits.
Mark Scott
Follow us on Twitter @Planet_F1 and like our Facebook page