Should drivers still be chasing the Ferrari dream?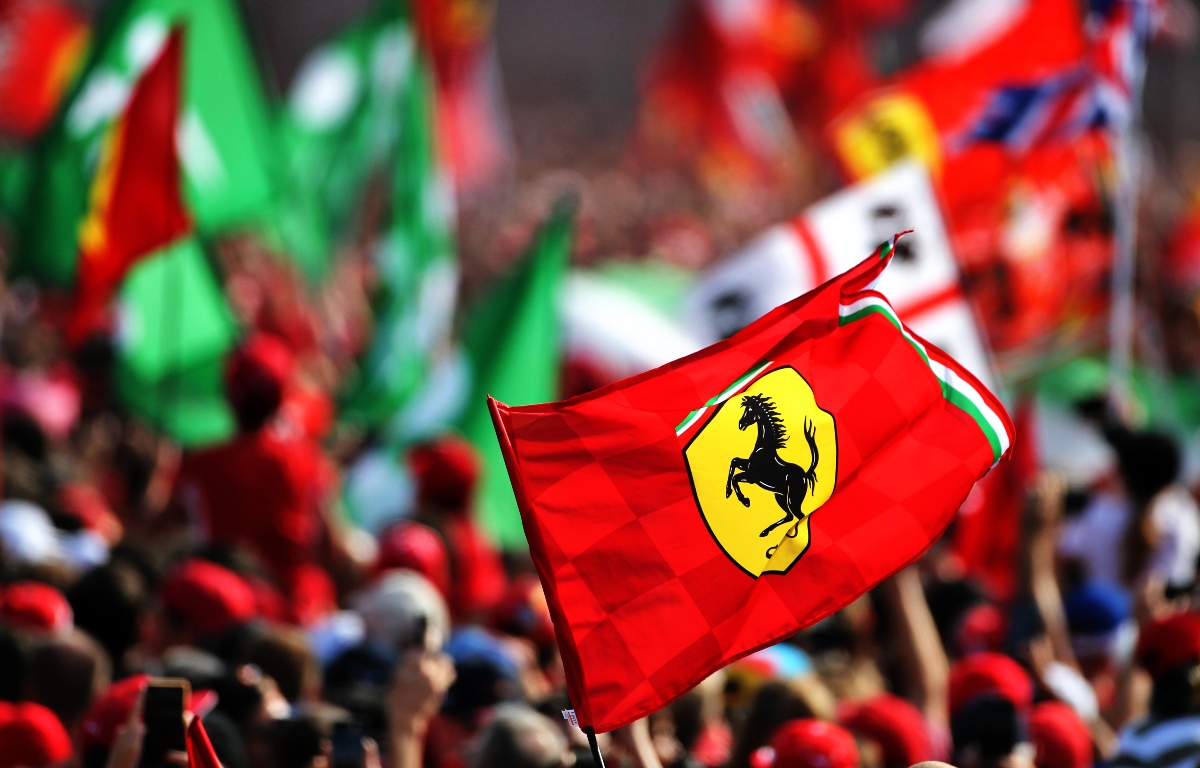 Driving for Ferrari has always been a dream for the majority of Formula 1 drivers, but these days, should it be one they chase?
It's fair to say it's a dream that's still very much alive on the current grid.
Carlos Sainz jumped at the chance to leave McLaren and join them, despite the fact that the British team had been far, far stronger in 2020.
The team-mate he left behind – Lando Norris – meanwhile has refused to rule out doing the same in the future.
"In 10 years, I don't know what will happen," the Brit told La Gazzetta dello Sport.
"It's true I have a lot of Italian fans, and I could see that at Monza where they waited for me outside the hotel and at the circuit and I could feel their great warmth."
Why driving for the Italian team has always been so desirable to so many needs little explanation. The history, the fame the image, the fans… In the simplest of terms, it's Ferrari.
In the past though, such desires have also been driven by the team's success as well as all of the above. After all, they've more often than not been winning things since the start of the sport.
With that not the case at the moment, should drivers still be making a seat with the Scuderia their goal?
Podium playlist: 1. Smooth Operator 🎶😎🌶

Bravo @carlossainz55 💪#essereFerrari🔴 #RussianGP pic.twitter.com/TF8o5nytJQ

— Scuderia Ferrari (@ScuderiaFerrari) September 26, 2021
On one hand, there's every chance that the Italian team will get themselves back to the front of the field within the next few years.
The progress they have made this season has been impressive with Mattia Binotto and co managing to go from the bottom to the top of the midfield despite the fact that regulations were largely frozen between the 2020 and 2021 seasons, getting multiple pole potions and podiums.
The widespread rule changes coming into play next year offer them a huge chance to get out of the midfield altogether and become frontrunners again with every team effectively having to start from scratch.
With the vast resources they have at their disposal – arguably matched only by Mercedes – few would confidently bet against them doing so.
However, fighting at the front is one thing; winning is another matter altogether, and that's something that, quite frankly, they haven't been good at for a long time.
The stats speak for themselves. A title hasn't been taken back to Maranello since the 2008 Constructors' Championship, and a driver hasn't become a World Champion in red since the year before.
Since that time, the team have either failed to build machinery good enough to challenge for titles or have done so but have been defeated by Red Bull or Mercedes.
They've been involved in four title fights to be precise. In 2012, they were only in with a shot of prevailing thanks to the brilliance of Fernando Alonso – the car was nothing to shout about – and in 2010, 2017 and 2018, they were often outsmarted, often out-developed and ultimately always beaten.
Given that, it's hard to be confident that, if locked in a tight fight again, they'd be able to prevail, not without a radical overhaul of the staff and structure.
🔴 Lewis Hamilton on Ferrari 🔴

"For everyone that's a dream position to be in. It was just never really fully on the cards for me.

"I'll never know fully exactly why."@SkySportF1#SkyF1 | #F1

— Sky Sports F1 (@SkySportsF1) October 1, 2021
In short, joining Ferrari is a big risk these days given their track record.
Driving for them is always going to be hugely appealing, as is the idea of being the one to make them World Champions again, and rightly so. Few, if any, things in the sport would be sweeter.
When young drivers do find themselves dreaming of playing that role though, they should take a look at arguably the three greatest F1 drivers of the last decade.
Alonso and Sebastian Vettel both headed to Ferarri in their prime with that very dream and both left without any titles to add to their tally. Lewis Hamilton on the other hand went to Mercedes and stayed there, and the rest is history.
Admittedly, the Brit's recent comments about never driving for them were tinged with a bit of sadness.
"For years, whenever I go to Monza and see the fans, I hear them saying 'come to Ferrari'," he told Sky Italia.
"It warms my heart, but it's pretty amazing I've never driven for Ferrari after so many years because it's a dream for everyone, a goal to be achieved.
"It's never really been possible and I will never quite know exactly why.
But with seven World Championships and 100 wins to his name, something tells me it doesn't trouble him too much. In fact, Vettel and Alonso surely regret going there more than he regrets not doing so.
That's something that others should bear in mind. Sure, they could emulate Schumacher, but going by recent history, there's a bigger chance they'll emulate Seb.