Dutch Grand Prix 2021: Time, TV channel, live stream, grid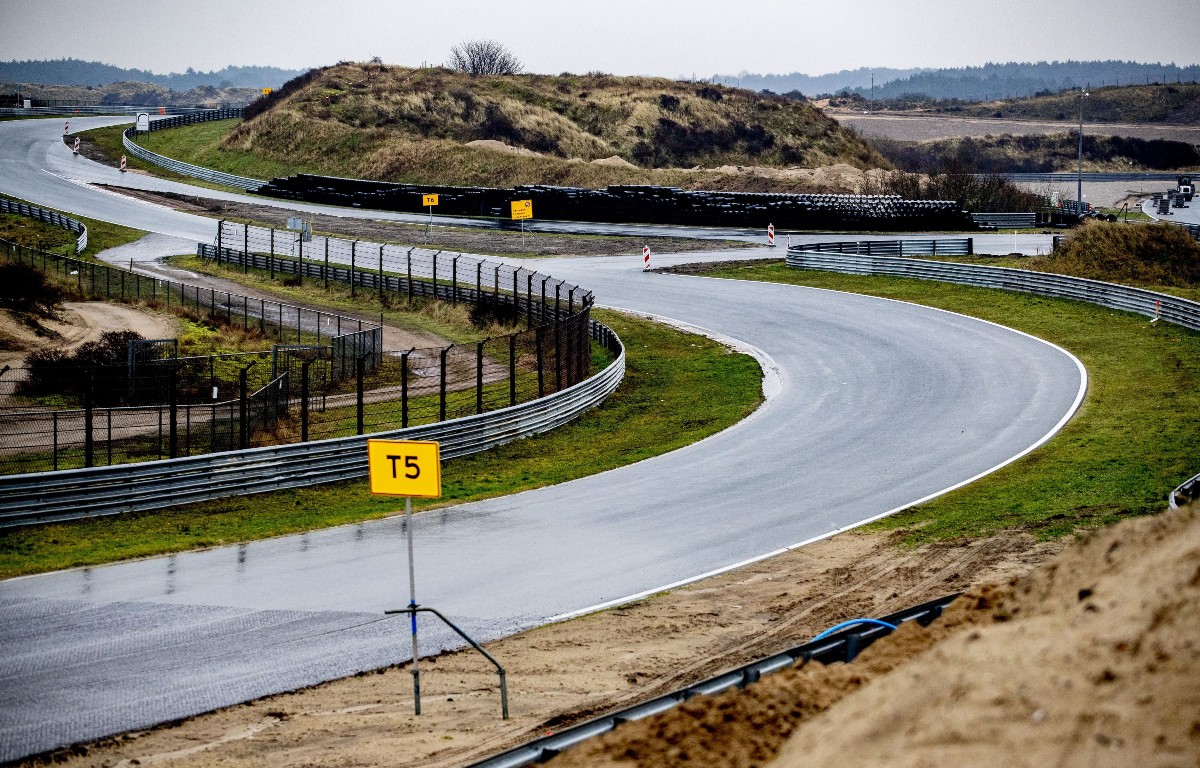 After 35 years away, the Dutch Grand Prix, held at Zandvoort, is finally returning to the Formula 1 calendar.
The popularity of the sport in the Netherlands has been growing at a rapid rate since the emergence of Max Verstappen in 2015, so much so that a deal was reached in 2019 for the nation to host a Formula 1 race again from 2020 onwards.
The Orange Army was made to wait a year longer to have a home race again with the global pandemic postponing last year's event, but that wait will now finally be ended.
It's set to be quite the spectacle too, with as many as 70,00 fans able to attend and watch Verstappen try and take back the lead of the championship
Here is everything you need to know ahead of the 2021 Dutch Grand Prix…
When is the 2021 Dutch Grand Prix?
Practice 1: Friday September 3, 1130-1230 (1030-1130 UK time)
Practice 2: Friday September 3, 1500-1600 (1400-1500 UK time)
Practice 3: Saturday September 4, 1200-1300 (1100-1200 UK time)
Qualifying: Saturday September 4, 1500 (1400 UK time)
Race: Sunday September 5, 1500 (1400 UK time)
Where does the 2021 Dutch Grand Prix take place?
https://t.co/THo6f7cgEw Circuit Zandvoort in all its glory 🤩 How excited are you to see @F1 back in action in Zandvoort after all these years? 😏🇳🇱

📸: @chrisschotanus#DutchGP #F1 #Formula1 #cmcircuitzandvoort #circuitzandvoort pic.twitter.com/hjIGAUINLa

— Dutch Grand Prix (@f1_dutchgp) August 26, 2021
Zandvoort is by no means new to the world of Formula 1, with it first hosting a race in 1952 and going on to do so 29 more times before the Dutch GP was removed from the calendar after the 1985 edition.
However, today's circuit is rather different to the one that drivers have raced on in the past, with various changes being made ahead of its return.
The main one is the introduction of banked corners. Such banking, at 19 degrees twice as steep as the banking at Indianapolis, can be found at the Hugenholtzbocht and Arie Luyendijkbocht corners, with the latter being the final one of the lap.
In total, the 4.252 km-track features 13 turns, plenty of elevation changes and a number of high-speed sections, with any mistake likely to prove costly.
Easy overtaking opportunities are few and far between, and drivers will have to take big risks if they are to pull off passes during the race. Expect to see some spectacular moves.
Where can I watch the 2021 Dutch Grand Prix?
In the UK, pay-TV broadcaster Sky Sports will show every practice session, qualifying and the race on its dedicated F1 channel. You can also access a live stream of their coverage via Now TV. Free-to-air broadcaster Channel 4 will broadcast highlights across the race weekend.
F1 TV Pro viewers can watch all the action from Zandvoort live. Please check to see if F1 TV Pro is available in your country.
Subscribers to the official F1 app can access live data throughout every session of the race weekend as well as radio commentary on race day.
PlanetF1 will carry live timing and expert commentary on every session from FP1 on Friday morning to the race on Sunday afternoon.
The Dutch Grand Prix will be shown live on TV on the following outlets in other key markets:
United States: ESPN
Canada: RDS (French), TSN (English)
Australia: Fox Sports
France: Canal+
Italy: Sky Sport F1
Germany: Sky Sport F1
Spain: DAZN
Netherlands: Ziggo Sport
Brazil: Band
Japan: DAZN
What are the odds for the 2021 Dutch Grand Prix?
Here are the leading odds from Planet Sport Bet:
Max Verstappen (Red Bull) – 4/6
Lewis Hamilton (Mercedes) – 2/1
Valtteri Bottas (Mercedes) – 14/1
Charles Leclerc (Ferrari) – 28/1
Carlos Sainz (Ferrari) – 40/1
[Odds last updated Sat, September 4]
What is the starting grid for the 2021 Dutch Grand Prix?
1 Max Verstappen Red Bull
2 Lewis Hamilton Mercedes
3 Valtteri Bottas Mercedes
4 Pierre Gasly AlphaTauri
5 Charles Leclerc Ferrari
6 Carlos Sainz Ferrari
7 Antonio Giovinazzi Alfa Romeo
8 Esteban Ocon Alpine
9 Fernando Alonso Alpine
10 Daniel Ricciardo McLaren
11 George Russell Williams
12 Lance Stroll Aston Martin
13 Lando Norris McLaren
14 Yuki Tsunoda AlphaTauri
15 Sebastian Vettel Aston Martin
16 Robert Kubica Alfa Romeo
17 Mick Schumacher Haas
18 Nikita Mazepin Haas
Pit lane Nicholas Latifi Williams*
Pit lane Sergio Perez Red Bull**
* gearbox penalty
**engine penalties
What is the weather forecast for the 2021 Dutch Grand Prix?
Friday September 3 – 16c, sunny spells
Saturday September 4 – 17c, sunny spells
Sunday September 5 – 19c, sunny spells
Directions to the Dutch Grand Prix
Zandvoort is a seaside resort town located on the coast in the northwest of the Netherlands.
The closest major city, train station and airport to it is Amsterdam, and it's very simple and easy to reach the track from the Dutch capital. Given that, heading there first is probably your best bet if you're travelling from another country by plane or train.
With just 24km operating the two places, it takes only 40 minutes to drive from the city to the circuit, although high volumes of traffic may make the journey a little longer during the race weekend.
Even without a car, getting to Zandvoort is no problem. A train from Amsterdam Centraal to Zandvoort aan Zee takes around half an hour, while the number 80 bus takes a little longer at 50 minutes if traffic isn't bad.
Address: Circuit Park Zandvoort, Burgemeester van Alphenstraat 108, 2041 KP Zandvoort, Netherlands.
Which drivers have won the Dutch Grand Prix?
23 JUNE, 1963 🗓️

Jim Clark returns in triumph after winning the Dutch Grand Prix by more than a lap 😮

One of the most astonishing victories in the career of an F1 great 🏆#F1 #OnThisDay pic.twitter.com/I6e5vTnUNP

— Formula 1 (@F1) June 23, 2020
Given that it was a regular fixture on the calendar from the early 1950s to the mid-1980s, a number of legendary drivers have tasted victory on Dutch soil.
The man to do so most regularly is double World Champion Jim Clark, who has been the winning driver on four occasions; in 1963, 1964, 1965 and 1967.
Jackie Stewart and Niki Lauda have both been the victor in Zandvoort three times, with the Scot dominating in the late 60s and early 70s and the Austrian winning in 1974, 1977 and 1985.
Alberto Ascari, Jack Brabham, James Hunt and Alain Prost have all prevailed twice, with no driver only winning the race once. That will, of course, change this year.
The last 10 winners of the Dutch Grand Prix are as follows:
1985: Niki Lauda (Austria, McLaren)
1984: Alain Prost (France, McLaren)
1983: Rene Arnoux (France, Ferrari)
1982: Didier Peroni (France, Ferrari)
1981: Alain Prost (France, Renault)
1980: Nelson Piquet (Brazil, Brabham)
1979: Alan Jones (Australia, Williams)
1978: Mario Andretti (United States, Lotus)
1977: Niki Lauda (Austria, Ferrari)
1976: James Hunt (Great Britain, McLaren)
What are the latest F1 Championship standings?
Drivers' Championship
Lewis Hamilton – 202.5 points
Max Verstappen – 199.5 points
Lando Norris – 113 points
Valtteri Bottas – 108 points
Sergio Perez – 104 points
Constructors' Championship
Mercedes – 310.5 points
Red Bull 303.5 points
McLaren – 169 points
Ferrari – 165.5 points
Full F1 championship standings are here
Tyre choices for the 2021 Dutch Grand Prix
Given the high-speed sections and banked corners, it comes as no surprise that Pirelli will be taking a harder range of tyres to the Dutch Grand Prix.
The C1 compound will be the hard tyre, C2 will be mediums and the soft compound will be C3 rubber.
Given what the weather was like in Spa, which isn't too far away from the circuit, don't be surprised to see intermediates or wets used either.