Eight underdogs who ripped up the F1 form book by taking a shock pole position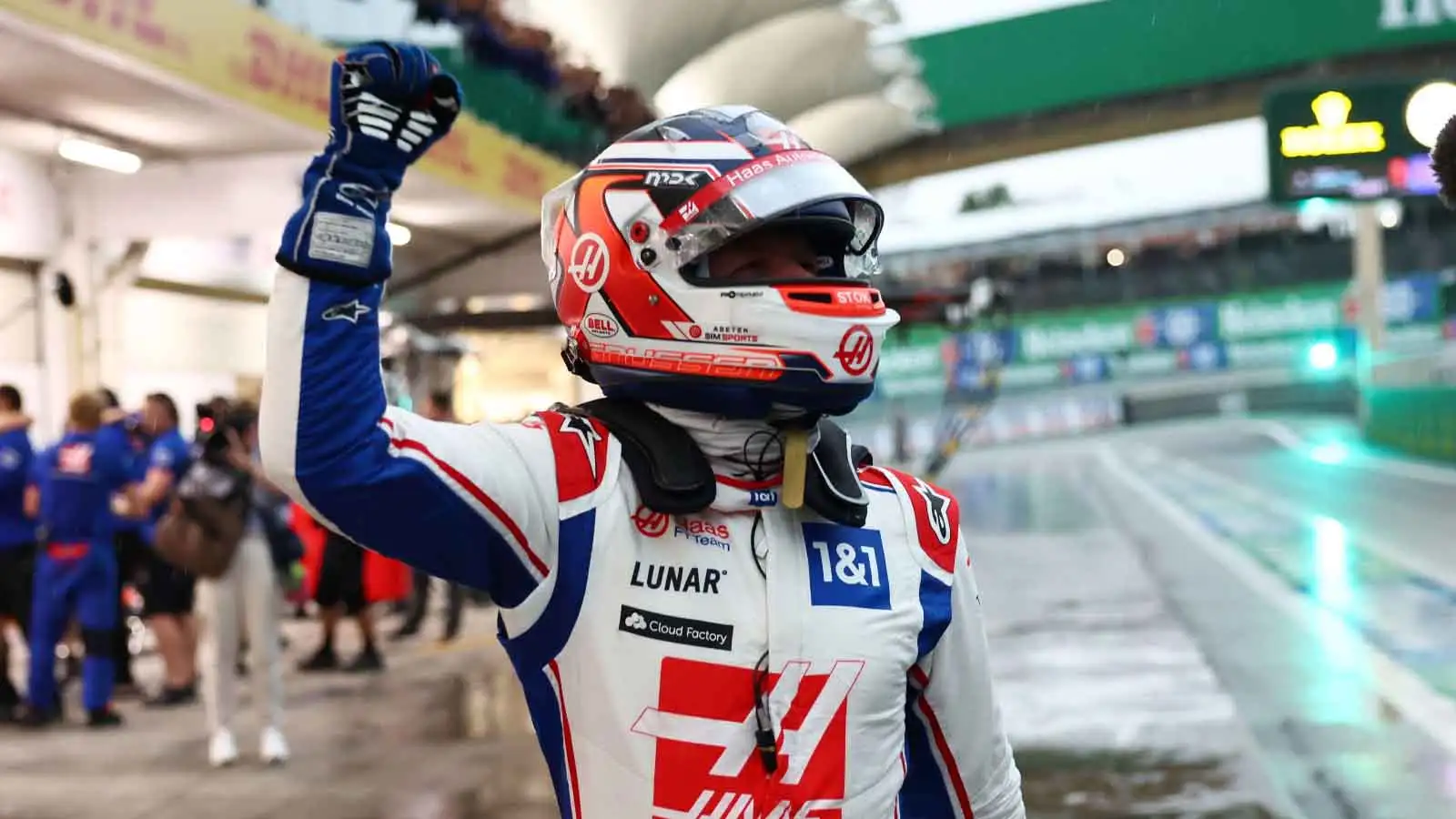 Sometimes, F1 has a habit of springing a surprise – and an underdog taking pole position is one of the most thrilling parts of watching the sport.
Where the fastest drivers in the fastest cars mostly hold the monopoly on the front rows of the grid, very occasionally, particularly in wet weather, others' talents will come to the fore and they will beat the rest to start the race from the very front – and sometimes, go on to win it.
So with another Formula 1 shock having taken place at Interlagos on Friday, here's a look at some of the most unexpected pole positions from recent memory.
Sebastian Vettel, Toro Rosso, Italy 2008
Torrential rain was a great leveller at Monza back in 2008, and it saw one of the sport's greats show his talents at the front for the very first time.
Sebastian Vettel finished third in Q1 in his midfield Toro Rosso, and went on to top Q2 and Q3 to take a stunning maiden pole position ahead of McLaren's Heikki Kovalainen, and almost six tenths ahead of third-placed Mark Webber in the senior Red Bull car, before commanding the race the following day.
In normal circumstances, Vettel would not have been in a position to compete in the way he did. But we were not talking about a normal F1 driver. It was the first of 53 race victories, and it was not long before his underdog status was soon upgraded.
Giancarlo Fisichella, Force India, Belgium 2009
Giancarlo Fisichella had tasted success in F1 but, in the latter stages of his career, he moved to the back-marking Force India team which had largely been towards the back end of the field in 2009.
Team-mate Adrian Sutil could not make it through to Q3, but 'Fisi', who had not scored a point all year up to that point, showed his guile and class to take a superb pole – in the dry, no less – ahead of Ferrari's Kimi Raikkonen, the fourth of his career.
The Finn passed him to take the race win but, having come in behind in second, Fisichella's performance earned him a promotion to Ferrari for the second half of the season to replace the struggling Luca Badoer alongside Raikkonen – with Felipe Massa on the sidelines after his freak accident in Hungary.
That time with Ferrari ended up being the last part of his F1 career, and being an Italian driver in Italy's national team is hardly a bad way to go out.
As Nyck de Vries can attest in the present day, it's amazing what one weekend can do.
Nico Hulkenberg, Williams, Brazil 2010
In his rookie season in Formula 1, a fresh-faced Nico Hulkenberg showed the bravery and skill required to master a drying Interlagos.
The qualifying session started in the wet and, by the time Q3 came around, slick tyres began to be the preferred option and Hulkenberg, whose Williams car had only been competing for the minor placings for most of the season, came alive at that point.
His pole time was a whole second faster than the rest of the field, an enormous time difference as the young German absolutely nailed his first and only pole position lap to date in Formula 1.
Dry conditions returned for the race and Hulkenberg was unable to keep hold of his lofty position, but his P8 finish will not detract from a stunning lap in Q3.
Nico Rosberg, Mercedes, China 2012
Given the standing Mercedes have had in the sport since the turbo hybrid era began, it seems almost strange to have them included on this list – but Nico Rosberg's first career pole really was a bolt from the blue.
After finishing 12th and 13th in the first two rounds of 2012, with team-mate Michael Schumacher taking a solitary point in that time, the Silver Arrows were well and truly out of range of Red Bull, Ferrari, McLaren and Lotus ahead of them.
So when Rosberg and Schumacher turned up in Shanghai with significantly more performance underneath them, it certainly caught the rest of the field by surprise.
Such was their improvement that, when Lewis Hamilton was dropped five places on the grid, the team even locked out the front row – with Rosberg in particular clocking a superb lap, half a second faster than everyone else.
It was a landmark moment for the German in his Formula 1 career and, while Mercedes eventually finished a distant fifth in the Constructors' standings that year, Rosberg's one-off pole and win in China truly did end up being a sign of things to come.
Pastor Maldonado, Williams, Spain 2012
Not the first entry for Williams on our list and not the first nod to the 2012 season either, with that remarkable year producing seven different winners in the first seven rounds.
Pastor Maldonado was one of them and, while he had gained something of a reputation for being tough to race against in close quarters in his F1 career, his driving in Barcelona that weekend was a cut above the rest.
What should be noted here is that Maldonado was not actually the fastest qualifier, with Lewis Hamilton having gone quicker in Q3 – but not having enough fuel in his McLaren promoted the Williams driver to pole for the race, despite already having taken an unexpected front-row start.
But he carried his pace on into the race too, leading throughout from Fernando Alonso and Kimi Raikkonen behind to take what would be his first and only F1 win in surprise circumstances.
It remains Williams' most recent race victory, and the team had to put out a fire in their garage after the race in what will have been an emotional rollercoaster of a day for the team.
Still, a pole and win will have helped things somewhat, but they still finished the season down in eighth in the Constructors' Championship, even with a big haul of points from Spain.
Lance Stroll, Racing Point, Turkey 2020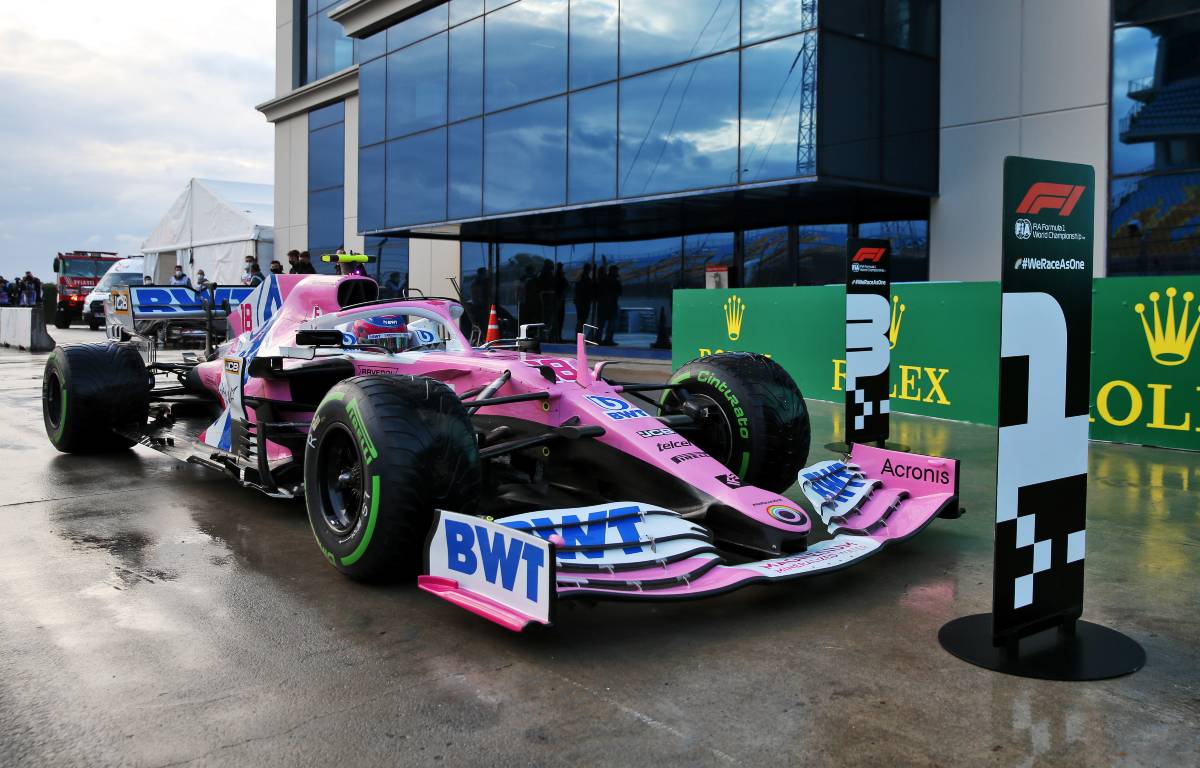 F1 returning to Turkey was an entertaining weekend, not least with the newly-resurfaced Istanbul Park resembling an ice rink for the majority of it.
Slippery conditions welcomed the drivers throughout qualifying and, while the track improved as the session progressed, it was Racing Point's Lance Stroll who took advantage of the conditions in Q3 and stunned the field to take his first pole position – with a cry of "I love my job" on team radio when his P1 grid slot was confirmed.
Unfortunately for the Canadian, his race did not quite go to plan in the same vein for him. He led for most of the first half of the race, with the track drying but, with some drivers opting to stay out on worn intermediates, Stroll wanted to do the same but was overruled and brought in to stop.
Damage on his front wing also did not help matters, and Stroll, consistently a strong performer in the wet, eventually finished a disappointing P9 after an extremely promising qualifying session.
At the front, Lewis Hamilton took the chequered flag to become only the second driver to win seven World Championship titles.
Lando Norris, McLaren, Russia 2021
On a greasy track surface at Sochi, Lando Norris made the most of the lottery of conditions that met the drivers back in 2021, and he took his first career pole position in fine style.
Norris and good friend and former team-mate Carlos Sainz took the front row in the wet in Russia, with George Russell in the back-marking Williams also deserving a mention for a fine lap to take third in the session.
Such was Norris' feel in the wet that he was half a second faster than Sainz, but also more than two seconds faster than Mercedes' Lewis Hamilton in fourth, in a McLaren which had not been expecting to challenge.
It was an excellent piece of wet-weather driving from Norris on the Saturday, but it ultimately ended in heartbreak for him on the Sunday when late in the race, rain started to fall and when Hamilton pitted for intermediate tyres, Norris gambled and opted to stay out on slick tyres.
This ultimately backfired on the young Briton, who was clearly crestfallen after the chequered flag as he could not keep his car on the road, eventually finishing down in seventh.
Kevin Magnussen, Haas, Brazil 2022
The newest example on this list, and possibly the biggest upset of the lot.
Magnussen became the latest first-time polesitter in F1 after a superb effort in Q3 at Interlagos as rain began to fall again at the start of the session.
His "you're f****** kidding me" response when told of the news was befitting of how little he was expecting the news himself and, when George Russell found himself beached in the gravel and the track got wetter, no-one would improve on their time.
With Haas having spent much of the past three seasons rooted towards the back of the field, and with the team still scrapping for a lowly P8 in the Constructors' Championship, Magnussen got himself through to Q3 in changing conditions with a strong performance on its own merit, before putting in a sterling lap to beat Max Verstappen to first place in qualifying.
K-Mag took his and the team's first pole in euphoric circumstances – and just a day before team owner Gene Haas' 70th birthday. That's a present he won't be forgetting in a hurry.
Read more: Sprint qualifying has its critics, but the true test of the format is yet to come