Emilia Romagna GP cancelled: Rapid F1 response a stark contrast to Spa 2021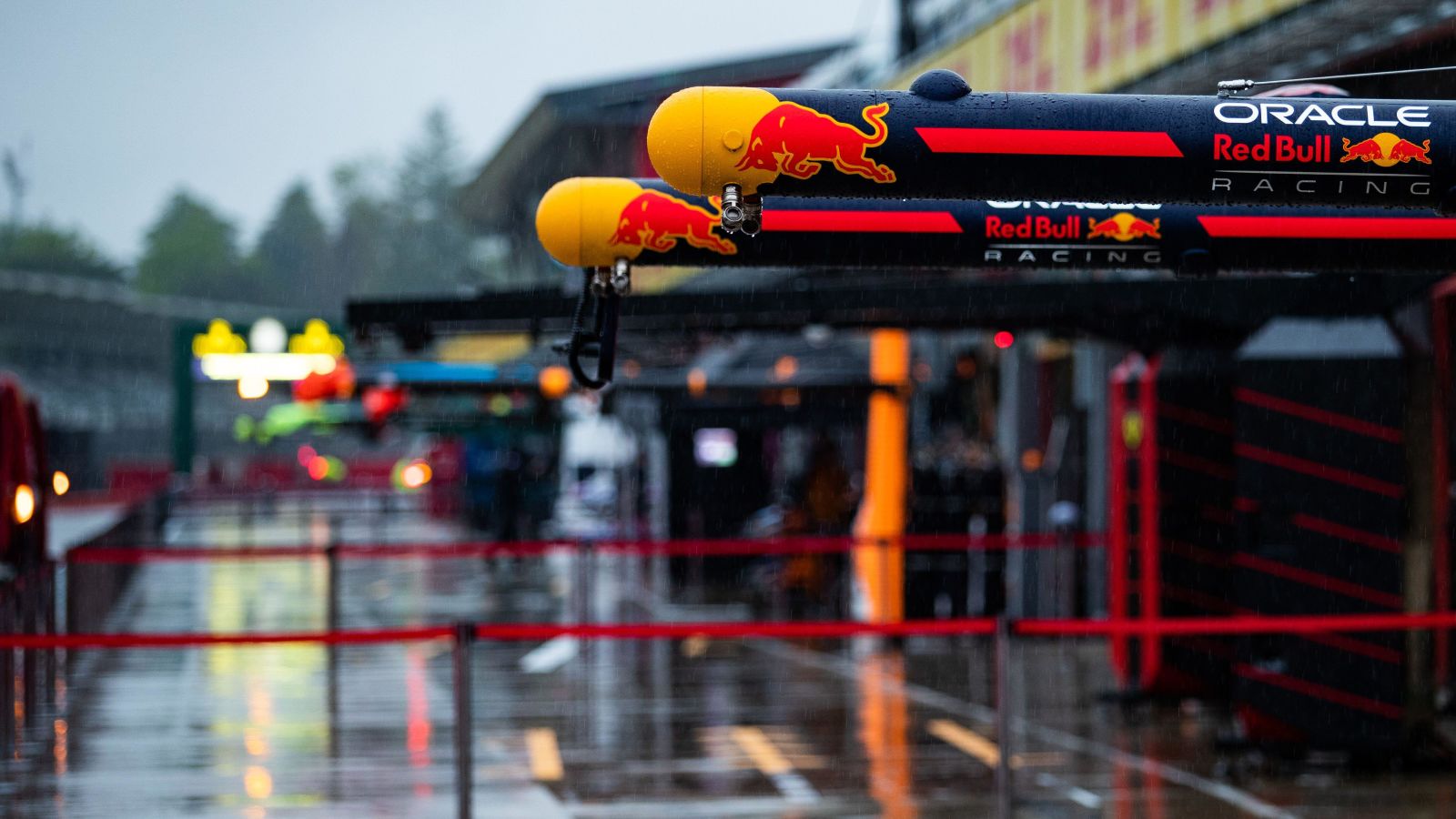 F1 was accused of walking into the eye of a storm at the non-event that was the 2021 Belgian Grand Prix at Spa.
Its rapid response on this occasion, seeing the storm coming and wisely electing to sidestep it, is the clearest indication yet that lessons have been learned from that day.
It naturally comes as a disappointment that the sixth round of the 2023 season, the Emilia Romagna Grand Prix, will not take place this weekend at the Imola circuit – a much-loved venue that spent so long off the calendar and fought so hard to win its place back.
But in light of the devastating storms in this region of Italy, it is undoubtedly the correct call.
The first signs that this race could be in some jeopardy actually came during F1's previous round in Miami, where as preparations ramped up in Florida it was reported extensively that the Emilia Romagna area was suffering from severe floods.
It emerged that a man in his 80s had drowned after being swept away by flood waters while riding his bicycle, with firefighters discovering a dead body in the rubble of a collapsed house close to the city of Bologna.
With hundreds more evacuated from their homes, the fast-developing situation moved the Red Bull-owned AlphaTauri team to issue a statement expressing their concerns and offering their sympathies to those affected.
PlanetF1.com recommends
Confirmed: Emilia Romagna Grand Prix cancelled as severe flooding hits region
PF1 sources: Emilia Romagna Grand Prix unlikely to be rescheduled
It was hoped back then, of course, that all this would pass by the time F1 moved on to Italy a fortnight later – that the weather would just do what weather does – yet this week the storms returned with a vengeance.
With team members forced to evacuate their hotels and the paddock rendered a no-go zone as water built up on Tuesday, it soon became apparent that the race was under serious threat and would prove another test of F1's judgement.
So often in recent years – not only Spa 2021 but the Covid-stricken 2020 Australian GP and the various typhoon-affected weekends in Japan – F1 has demonstrated an infuriating lack of agility and an alarming reticence to make the sensible, obvious and timely calls.
Delays, delays and more delays. Qualifying moved from Saturday afternoon to Sunday morning.
Full points? Half points.
The show must go on. The show will always go on.
There was a certain arrogance to F1's handling of these situations, culminating in Spa '21 where after three hours of delays the race finally began… behind the Safety Car… in the rain, mist and fog… for two laps… before half-points were awarded, the podium ceremony took place and everyone – frozen to the bone by that stage – went home.
The furious reaction to that day – by spectators present at the circuit and those watching from home, their Sunday afternoons wasted – may come to be seen as a seminal moment in the F1 fan experience – for it taught the sport's organisers that it doesn't always have to be that way.
Might the move to cancel the Emilia Romagna Grand Prix a full 48 hours before the cars were scheduled to hit the track be the first sign of a smarter way of doing things?
It will forever be associated with tragedy yet so much about Imola represents the very best of motor racing.
The sight of today's cars blasting around this compact little circuit – with its beautiful corners and even more beautiful names – is one of the great joys of an F1 season, never more so than in the wondrous glow of the spring sunshine.
But at this moment in time, this is no place for a race.
F1 must be applauded for recognising that.