Emilia Romagna Grand Prix 2021: Time, TV channel, live stream, grid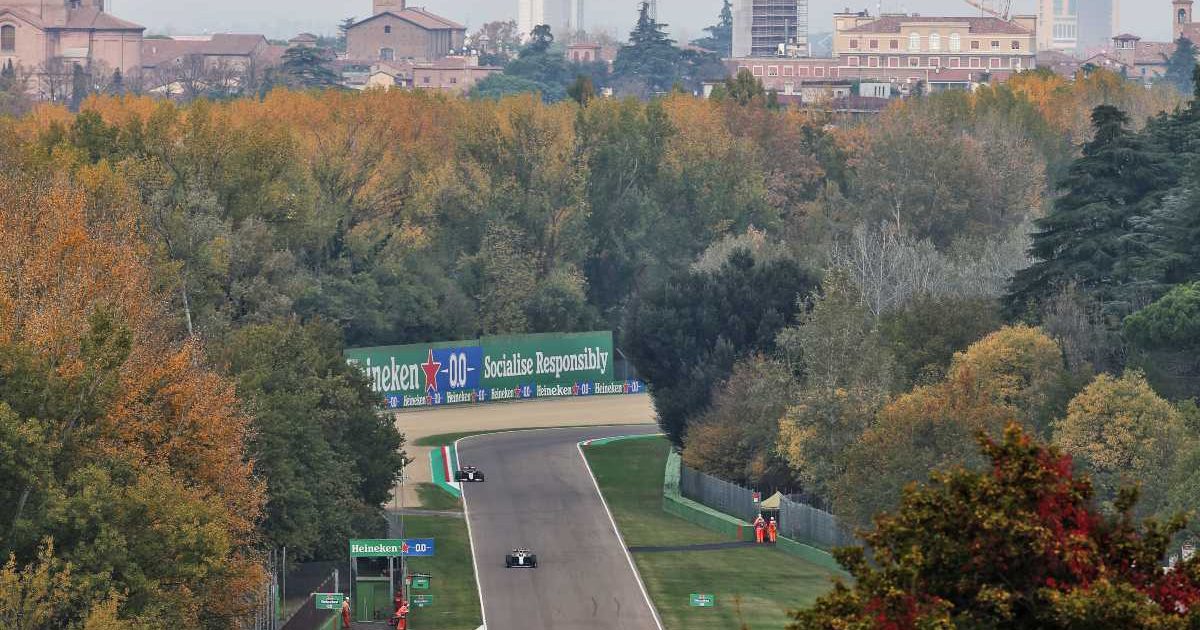 The 2021 season arrived in style but with Bahrain now sitting pretty in the history books, it is on to Imola for the Emilia Romagna Grand Prix.
After a pre-season of smooth running for Red Bull, contrasted by a troublesome three days for Mercedes, Formula 1 arrived in Bahrain with all eyes on Red Bull. Was it possible that finally Mercedes had met their match?
The answer was yes, but we saw that any changing of the guard would not come without a fight as Sir Lewis Hamilton held off the rampant Max Verstappen to ensure Mercedes began the new campaign with victory.
Now though, it is time for the sequel as Imola plays host to the Emilia Romagna Grand Prix. Hamilton claimed victory at this iconic venue in 2020, but this time around he will have his work cut out against Verstappen on this narrow and technical circuit.
Here is everything you need to know ahead of the Emilia Romagna Grand Prix…
When is the 2021 Emilia Romagna Grand Prix?
Practice 1: Friday April 16, 1100-1200 local time (1000-1100 UK time)
Practice 2: Friday April 16, 1430-1530 local time (1330-1430 UK time)
Practice 3: Saturday April 17, 1100-1200 local time (1000-1100 UK time)
Qualifying: Saturday April 17, 1400 local time (1300 UK time)
Race: Sunday April 18, 1500 local time (1400 UK time)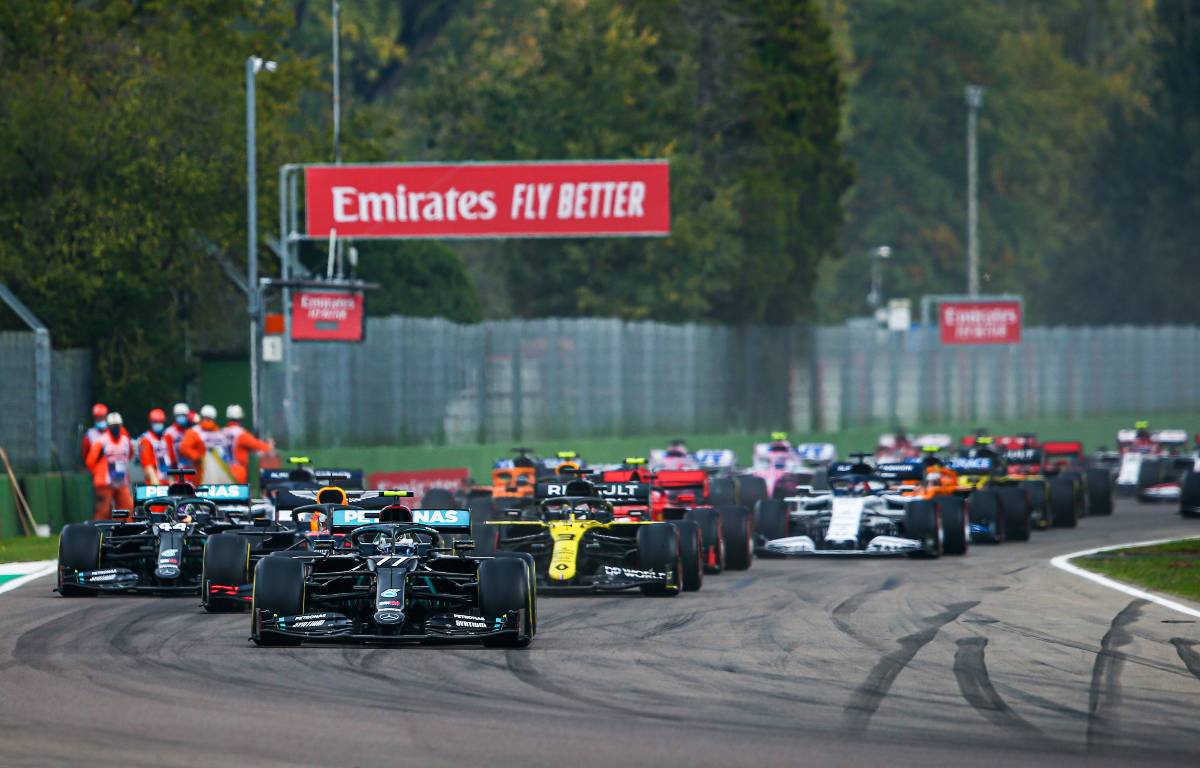 The Autodromo Internazionale Enzo e Dino Ferrari, more commonly known as Imola, is a 3.050-mile track, consisting of 17 turns, based in the Italian town of Imola, 25 miles east of Bologna.
As for where the race gets its name from, well, simply Emilia Romagna is the region the track is based in.
Unlike most major international circuits, Imola runs in an anti-clockwise direction, with its official name designed as a tribute to Ferrari's founder, Enzo Ferrari, and his son Alfredo Ferrari who died in 1956 at the age of 24.
It is no surprise then that in previous visits to the circuit, Ferrari fans have flooded through the gates for their home race.
Imola played host to the 1980 Italian Grand Prix and then the San Marino Grand Prix from 1981 to 2006.
The track has undergone several alterations over the years, with the current layout being in place since 2008.
The 2020 Emilia Romagna Grand Prix was the first F1 race to take place on the new layout, and the series decided to come back for more with a 2021 Emilia Romagna Grand Prix added to the calendar with the prefix of 'Made in Italy'. The next challenge for officials at the circuit is to reclaim a permanent spot on the Formula 1 schedule.
Where can I watch the 2021 Emilia Romagna Grand Prix?
Pay-TV broadcaster Sky Sports will show the entire race weekend on its dedicated Sky Sports F1 channel. You can also access a live stream of the coverage via Now TV.
Free-to-air broadcaster Channel 4 will show extended highlights from qualifying and the race.
F1 TV Pro viewers can watch all the live action from Imola and you can subscribe right here. Please check to see if F1 TV Pro is available in your country.
Subscribers to F1's own app can hear radio commentary on the race proper from the BBC and access live data throughout every session.
PlanetF1 will carry live timing and expert commentary on every session of the race weekend, from FP1 on Friday morning to the race on Sunday afternoon.
The Emilia Romagna Grand Prix will be shown live on TV on the following outlets in other key markets:
United States: ESPN
Canada: RDS (French), TSN (English)
Australia: Fox Sports
France: Canal+
Italy: Sky Sport F1, TV8 (only qualifying and race live on TV8)
Germany: Sky Sport F1, RTL (only race live on RTL)
Spain: DAZN
Netherlands: Ziggo Sport
Brazil: Band
Japan: DAZN
What is the starting grid for 2021 Emilia Romagna Grand Prix?
Sir Lewis Hamilton moved to 99 career pole positions and will have two rampaging Red Bulls after him following an epic performance from Sergio Perez in Q3.
Valtteri Bottas has work to do from P8 while Yuki Tsunoda will be in full-on attack mode from P20 after an early crash in Q1.
1 Lewis Hamilton Mercedes
2 Sergio Perez Red Bull
3 Max Verstappen Red Bull
4 Charles Leclerc Ferrari
5 Pierre Gasly AlphaTauri
6 Daniel Ricciardo McLaren
7 Lando Norris McLaren
8 Valtteri Bottas Mercedes
9 Esteban Ocon Alpine
10 Lance Stroll Aston Martin
11 Carlos Sainz Ferrari
12 George Russell Williams
13 Sebastian Vettel Aston Martin
14 Nicholas Latifi Williams
15 Fernando Alonso Alpine
16 Kimi Raikkonen Alfa Romeo Racing
17 Antonio Giovinazzi Alfa Romeo Racing
18 Mick Schumacher Haas
19 Nikita Mazepin Haas
20 Yuki Tsunoda AlphaTauri
What are the odds for the 2020 Emilia Romagna Grand Prix?
Latest bookmaker information suggests there is not much to choose between Verstappen and Hamilton heading into the Emilia Romagna Grand Prix.
Here are the leading odds from Bet365:
4/5 Lewis Hamilton (Mercedes)
7/4 Max Verstappen (Red Bull)
11/2 Sergio Perez (Red Bull)
33/1 Valtteri Bottas (Mercedes)
(Last updated Saturday April 17)
What is the weather forecast for the 2021 Emilia Romagna Grand Prix?
Friday, April 16: 14c, sunny
Saturday, April 17: 14c, sunny spells
Sunday, April 18: 15c overcast, rain showers
Directions: How can I get to the 2021 Emilia Romagna Grand Prix?
Imola, where the Autodromo Internazionale Enzo e Dino Ferrari is based, sits five miles off the A14 highway for those travelling by car. Use the Imola exit from the E45 onto the SP610 and take Via Lasie, Via Lughese/Via Provinciale Lughese/SP54 and Via A.Graziadei to the track.

The SS9 will take you to the track if travelling from east of the circuit.
The nearest international airport is at Bologna, while reaching the track by train is convenient with Imola's main station less than 3km away from the Autodromo Internazionale Enzo e Dino Ferrari.
Looking for info about the 2020 Emilia Romagna Grand Prix? Click here
Which drivers have won the Emilia Romagna Grand Prix?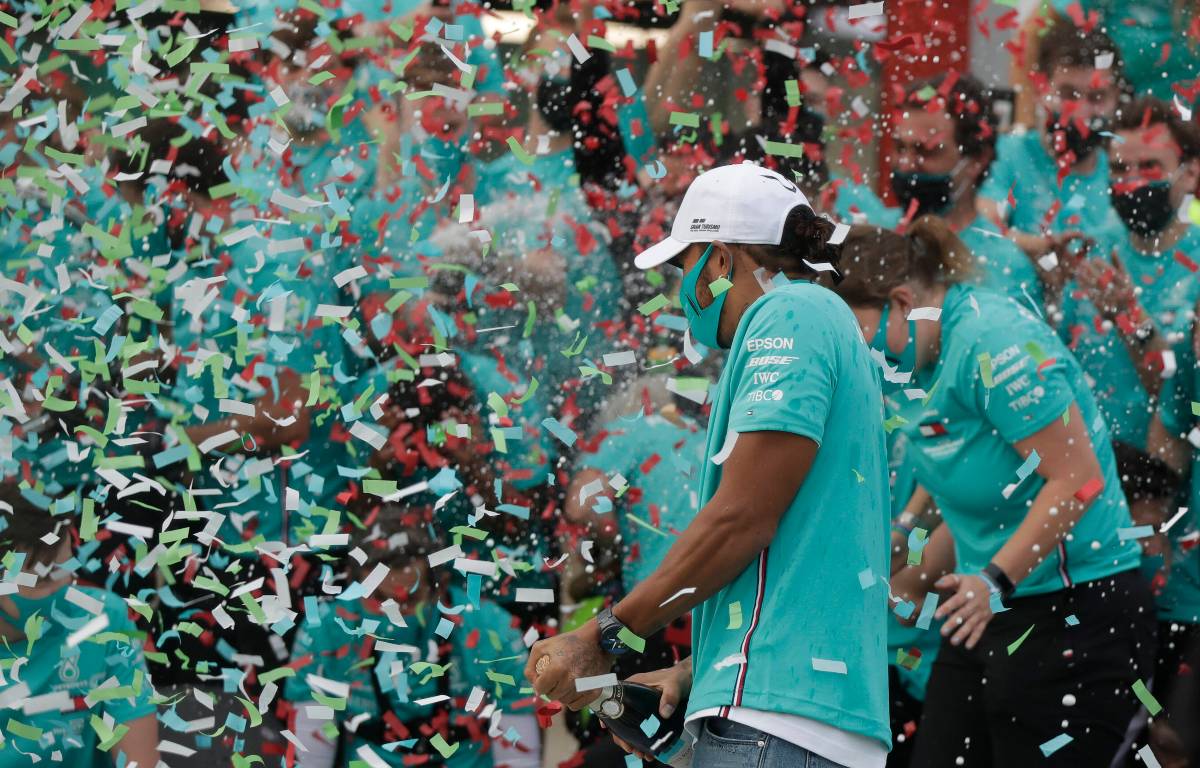 While Imola became an iconic stop on the Formula 1 calendar as host of the San Marino Grand Prix, the venue in its current layout and title has hosted only one previous Emilia Romagna Grand Prix.
Hamilton emerged victorious here in 2020, heading a Mercedes one-two finish. Can he make it back-to-back wins in 2021, or will Verstappen win the Emilia Romagna Grand Prix for the first time?
Tyre choices for the 2021 Emilia Romagna Grand Prix
The full #Fit4F1 compound selection for #F1 2021, from #BahrainGP to #AbuDhabiGP!https://t.co/uGjNtOtKau pic.twitter.com/HhDW7ZXiJl

— Pirelli Motorsport (@pirellisport) February 19, 2021
For the 2021 season, Pirelli decided they would announce the compounds for all 23 races in one go, rather than releasing the choices in stages throughout the season.
Drivers will have the C4 tyres available to them as the soft compound at the Emilia Romagna Grand Prix, while the C3s will serve as the mediums and the C2 rubber will be the hard tyre.
Pirelli's tyres range from the C1 to C5 with the rubber getting softer and possessing greater grip as the number increases.
Follow us on Twitter @Planet_F1, like our Facebook page and join us on Instagram!