Masterclasses, misfortune and some big mistakes. Here's how we rate every driver's Emila Romagna Grand Prix performance.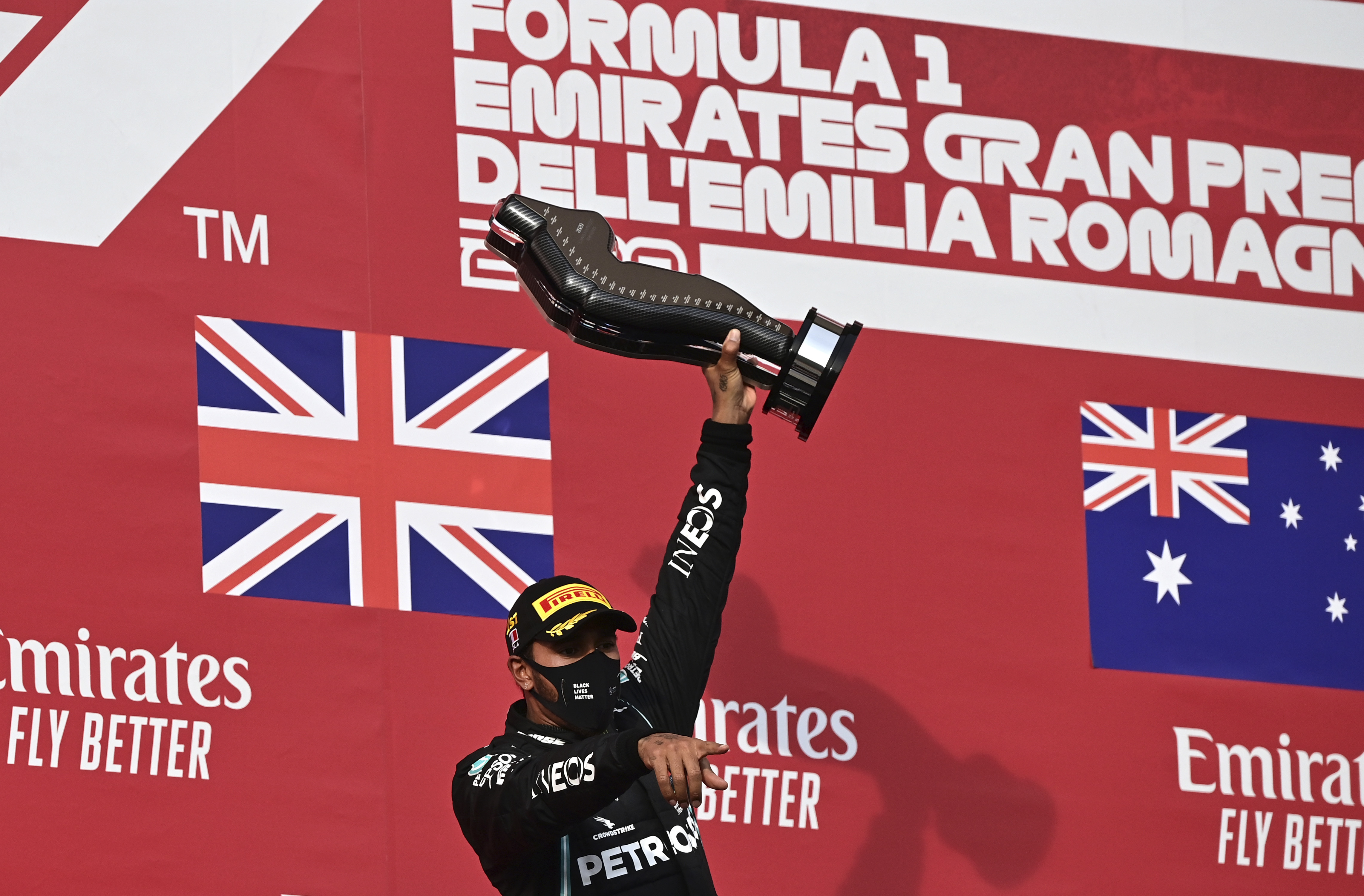 Lewis Hamilton: There's no doubt that luck played a huge part in Hamilton winning yet again. His team-mate picked up early damage and the VSC was timed perfectly for him. That being said, the Brit didn't do too much wrong himself and, as the saying goes, you make your own luck.
He benefitted from the VSC because he made his starting tyres last for so long and had consistently strong pace on the compound. Even without it, he still would have pitted and rejoined in the lead. He simply was faster than his two rivals, and by a decent margin too.
On the flip side, he lost pole position to Valtteri Bottas and dropped further back at the start, being passed by Max Verstappen. It wasn't the Brit's strongest weekend, but winning when not at your best is the sign of a champion and, on the verge of becoming one for the seventh time, Hamilton is just that. 8.5
Valtteri Bottas: It's hard not to feel for Bottas. He got pole position, nailed his start and made few mistakes throughout the weekend, but still didn't win.
With it unclear how serious the damage he picked up early on was, it's hard to say how much that's his own fault. As said, Hamilton had a big enough pace advantage on older tyres to rejoin ahead of the Finn even without the VSC. Once he lost the lead, Bottas went wide a few times while being chased by Verstappen which resulted in the Dutchman passing him.
If his car wasn't that badly damaged, it was yet another disappointing race-day display; if it was, his hands were tied. I'll give him the benefit of the doubt. 7
Daniel Ricciardo: Ricciardo did only end up on the podium because Verstappen retired and Perez was pitted, but it was a deserved reward for a strong weekend from the Aussie.
After qualifying in P5, the Renault man got the jump on Pierre Gasly at the start and held his own in P4 for the first stint. In the second, he lost his place to Sergio Perez after getting stuck behind Kevin Magnussen, but did at least pull off a vintage pass on the Dane.
Racing Point handed Ricciardo the chance to take his second podium in three races, and he never looked like failing to take it. Unlike those behind, he held off the flying Daniil Kvyat at the restart to finish in the top three for the 31st time. Oh, and this time, he remembered to do a shoey. Happy days. 9 
Best finish of 2020 for @kvyatofficial 🕺

And a second straight top five for @AlphaTauriF1 🕺#ImolaGP 🇮🇹 #F1 pic.twitter.com/D0OFoh5FL3

— Formula 1 (@F1) November 1, 2020
Daniil Kvyat: It looks like Kvyat's days as a Formula 1 driver are numbered, with Yuki Tsunoda set to replace him. If his last races are anything like his one at Imola, he'll be going out on a high. The weight of the team fell upon his shoulders when Pierre Gasly retired, and the Russian delivered.
After driving a solid race, when Verstappen's retirement bumped him up to a highly respectable P7 late on, Kvyat could have been forgiven for playing things safe, especially with the Safety Car bunching the field up. However, he had other ideas.
On fresh tyres, he immediately got past Alex Albon and Perez and then followed that up with an overtake on Leclerc to put him on the verge of a podium. He couldn't quite get past his former team-mate to secure it, but he won't be too disappointed after such an excellent drive. 9
Charles Leclerc:  Two races, two top-five finishes. His Ferrari may be considerably better than it was a few rounds ago, but make no mistake, Leclerc is making it look a lot stronger than it is with his excellent performances.
He made a strong start, overtaking the Red Bull of Albon, and despite having slower machinery, never looked in danger of dropping back down. Instead, he pulled off arguably the best move of the race, clearing the Haas of Kevin Magnussen without the assistance of DRS.
The only things Leclerc will be disappointed about is his poor SC restart, in which he was caught napping and passed by Kvyat, ending any chance of a podium. Even so, he was one of the stand-out performers at Imola. 8
Sergio Perez: The fact that, after the race, Perez was absolutely gutted about missing out on a podium says it all. After starting in P11, he drove flawlessly to get himself into P3, and he would've finished there if not for his team.
He made a steady if unspectacular start, holding position and moving into the points courtesy of Gasly's retirement. From that point, he displayed the tyre management skills he's become renowned for to go much longer than those ahead. With his midfield rivals losing time behind Magnussen, he thus came out ahead of them all after pitting.
He should have been rewarded with a podium but wasn't as his team made the baffling decision to put him when the SC came out. That being said, he still should have gained a few places at the restart with fresh tyres, as Kvyat did, but instead lost a position to the Russian. 8
Carlos Sainz: Of the drivers to finish in the top 10, Sainz had one of the more uneventful races, showing better pace than his team-mate and benefitting from retirements ahead to steadily move up the order.
It quickly became clear he had the upper hand on Norris, and he passed the Brit on Lap 6. However, his car wasn't quick enough for him to trouble any drivers further ahead.
He did gain a few places late on when Verstappen retired and Albon spun, and he deserves credit for being quick enough on the brakes to avoid hitting the Red Bull and ruining his own race, keeping McLaren in the fight for P3 in the Constructors' Championship. 7
Lando Norris: While he finished one place up on where he started, it wasn't Norris's best race by any means. He failed to keep his team-mate behind and only finished in the points due to retirements ahead of him and Albon's spin.
Despite out-qualifying him yesterday, the Brit simply didn't have the pace to stay ahead of Sainz on race-day, and now only has four more points than the Spaniard. He'll need to be better at the next Grand Prix to remain the lead McLaren in the standings. 6
Kimi Raikkonen: Some raised their eyebrows when it was announced that Kimi would be staying on the grid for another year at the least. However, at Imola, he proved that he still has a lot to offer in the car.
His excellent result came courtesy of a monster first stint in which he made his medium tyres last 50 laps, more than any other driver. He rejoined in P12 and, unlike some ahead of him (Russell, Albon) stayed cool under pressure to score the points his drive warranted. All in all, the Iceman put in the perfect drive. 10
– #ImolaGP: First double-points finish.

– Us: pic.twitter.com/Xp211krNUo

— Alfa Romeo Racing ORLEN (@alfaromeoracing) November 1, 2020
Antonio Giovinazzi: Raikkonen got all the plaudits and was named Driver of the Day, but he wasn't the only impressive Alfa Romeo driver at Imola as Giovinazzi finished 10 places up on where he started.
This is largely due to another excellent start for the Italian as he gained six places on the first lap. From that point onwards, he kept things clean and defended his position well to end up scoring his fourth point of the season. The only downside is that he didn't manage to stay ahead of his team-mate who he jumped at the start. 9
Nicholas Latifi: After yet another disappointing performance in qualifying, Latifi had one of his best races of the season to finish just one place outside of the points.
Like Kimi, he went long on his first stint, and while he didn't manage his tyres as well as the Alfa Romeo and had to pit sooner, his effort was still enough for him to gain a few positions.
With arguably a quicker car, Williams was hoping that he could pass Giovinazzi at the end and score the team's first point of 2020, but he couldn't manage it, making a poor getaway at the restart. Still, compared to his team-mates, it was a forgivable mistake. 8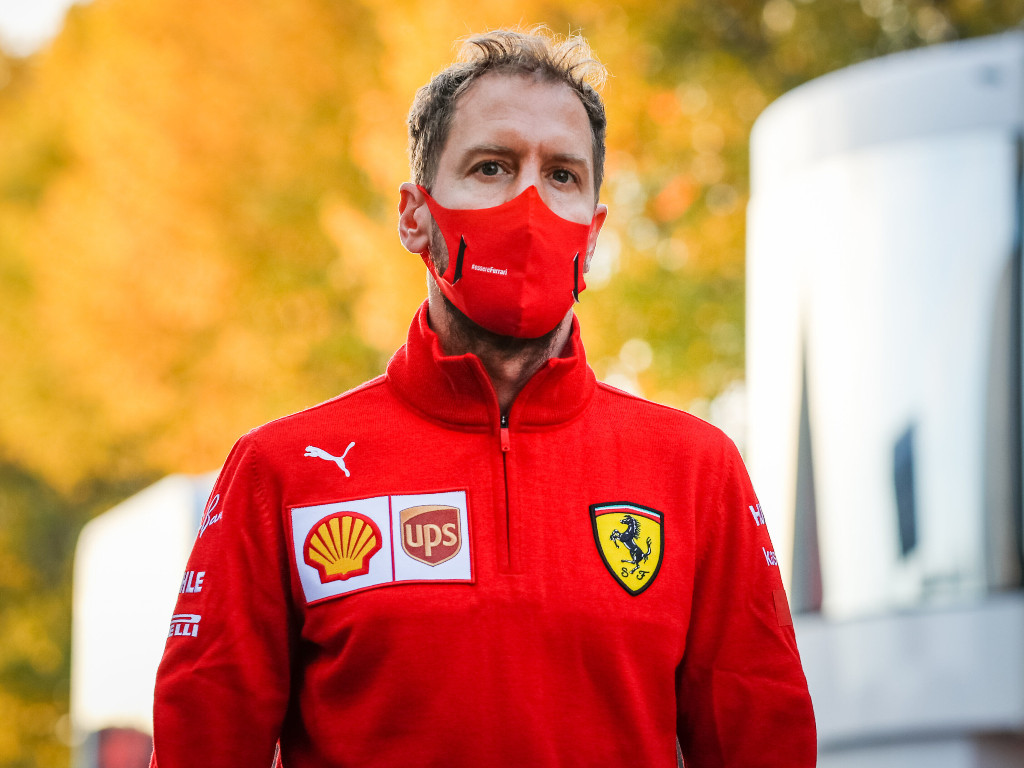 Sebastian Vettel: On one hand, Vettel would've almost certainly scored a point or two if his team didn't let him down with a poor pit-stop. On the other, as usual in 2020, he just couldn't get anywhere his team-mate's level.
He deserves credit for his impressive first stint that should have put him firmly in the picture for a top-10 finish. If Ferrari didn't take 13 seconds to change his tyres, he would have rejoined right by Norris, who finished in P8, on fresh tyres.
That being said, he has to shoulder some of the blame for failing to score points. Doing so was always going to be an uphill battle after yet another poor Saturday showing on his part. He's shown he can manage tyres well, but he needs to improve his outright pace. 6
Lance Stroll: Stroll's poor run of form continues. He now hasn't scored a single point since finishing on the podium at Monza, and now has 25 points fewer than team-mate Perez.
To make matters worse, he also carried way too much speed into the pit-box in his final stop and send a mechanic flying, which is never good. Many feel he doesn't deserve a seat in F1 at all, let alone ahead of Perez, and he's doing little to prove them wrong. 5
Romain Grosjean: For the second weekend running, Grosjean had the better raw pace than his team-mate. For the second weekend running, he also picked up a time penalty for exceeding track limits too often. All in all, a mixed bag. That's really all there is to say. 5
Alex Albon: Another poor race goes by and Albon gives Red Bull yet another reason not to keep him at the end of the season.
His start was poor as he lost a position, and things didn't get much better as he spent most of his race attempting to keep the AlphaTauri of Kvyat, who had much better pace, behind him.
However, he did so, and it looked as if he'd end up finishing in a respectable P6 when all was said and done. And then he spun. He wasn't touched; he didn't have a puncture; he just lost control. It was a mistake that cost him a much-needed eight points, and maybe even his seat. 4
Did not finish
GEORGE: "I don't know what to say" 🎧 😳 🙈#ImolaGP 🇮🇹 #F1 pic.twitter.com/qefrtEPvCD

— Formula 1 (@F1) November 1, 2020
George Russell: Russell has yet to score a point in his F1 career, and often that has been down to poor machinery and/or bad luck. That wasn't the case in Imola. He only has himself to blame for this one.
He drove a solid race to find himself in P10 under the SC with a handful of laps to go, and looked set to end his drought. However, he then crashed out before the restart, with nobody around him (no, Ericsson didn't hit him).
It was a costly mistake and the sort that he can't afford to make if he wants to end up a top driver in a top car. 5
Max Verstappen: Before his DNF, Verstappen was actually taking the fight to Mercedes more than he has usually been able to in 2020. First, he got ahead of Hamilton at the start, and then, later on, he took P2 from Valtteri Bottas.
Overtaking Mercedes cars would have no doubt been satisfying, and he would have finished ahead of at least one if not for the issues that retired him.
Given the damage the Finn had, Verstappen maybe should have passed him sooner and thus stayed in the fight for the win, but it was another strong drive nonetheless. 9
Kevin Magnussen: It wasn't the Dane's day. He was spun around and dropped down to rock bottom at the start, but then recovered well, going long on his first stint and running in the points, holding up plenty of faster cars in the process. He did ultimately end up behind his team-mate after pitting though and was generally the slower of the two Haas cars.
Mind you, there's not much you can do when you're driving a car that jolts so badly when you upshift that it causes you to retire. He may miss F1 next year, but he won't miss his machinery. 6
Esteban Ocon: In a way, being forced to retire spared Ocon some embarrassment. Before doing so, he didn't look particularly close to breaking into the top 10, while his team-mate was well inside the points from the off.
Going up against Ricciardo is no easy task, but he really needs to be closer to his team-mate if he wants to stay with the team beyond next season. 5
Pierre Gasly: Considering he only completed seven laps before an engine issue ended his race, he can't really be given a rating. Before his DNF though, he was on course for a good one after an excellent qualifying and a start that saw fall behind Ricciardo but stay in the top five. N/A
Finley Crebolder
Follow us on Twitter @Planet_F1 and like our Facebook page.