Hamilton primed for poignant weekend at Imola
F1's last two races have been a celebration of Lewis Hamilton – but at the Emilia Romagna Grand Prix, it's likely to be the whole Mercedes team spraying the champagne.
With Hamilton now having matched, and surpassed, Michael Schumacher's tally of 91 Formula 1 race wins, his attention will be focused upon the Silver Arrows clinching a seventh straight constructors' World Championship title.
It could have happened at the Portuguese Grand Prix last weekend but did not, simply because Max Verstappen joined Hamilton and Valtteri Bottas on the podium for the seventh time this season, thus keeping Red Bull's miniscule chances alive.
But the party has surely only been delayed by a week because even if only one of Hamilton or Bottas finishes in the top three at Imola, then the German manufacturer are guaranteed to end 2020 as F1's leading team for the seventh time in a row.
You can bet the T-shirts to commemorate the feat are already boxed up and ready to be worn on Sunday.
The storylines may already have been written up in preparation in certain quarters for Imola is, of course, where Hamilton's first motor racing hero, Ayrton Senna, lost his life while leading the 1994 San Marino Grand Prix.
That is sure to feature heavily over this two-day weekend, although nor should we forget that the Brazilian three-time World Champion's death occurred just 24 hours after another fatal crash involving Roland Ratzenberger in qualifying.
Hamilton, and many of the sport's other prominent figures, are sure to pay tribute to Senna and it is worth remembering that the six-time World Champion has never driven in an F1 race at Imola, so it will unquestionably be a poignant occasion for him whatever the result.
This is the first Formula 1 race at Imola since 2006, the year before Hamilton made his debut, and of course the circuit underwent significant modifications after those 1994 tragedies to enhance safety.
It is a track that first appeared on the World Championship calendar in 1980, staging an Italian Grand Prix that was so successful the San Marino Grand Prix was inaugurated the following year just so a return to Imola could be shoehorned in as well as Monza.
And that's despite Imola being 100km away from San Marino!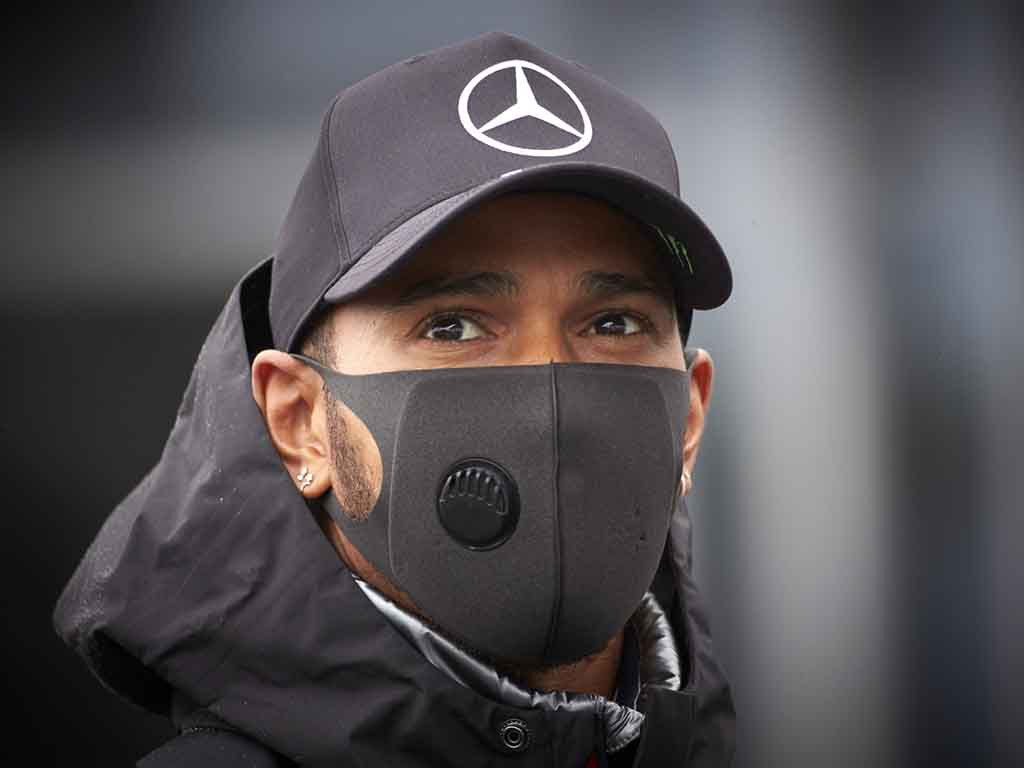 The other big talking point of the weekend will be the decision not to have any Friday practice, with just a solitary 90-minute FP1 on Saturday morning and then straight into qualifying.
Of course, a similar scenario unfolded at the Nurburgring recently, but that was by force majeure rather than design as bad weather prevented the medical helicopter from flying.
But what happens this time if Saturday gets cancelled? Fortunately, that looks highly unlikely because the forecast appears set fair – bright skies both days and high temperatures of around 18C.
That suggests this race will be more like the second of the three on Italian soil this year, at Mugello where Hamilton led home a Mercedes one-two, than the first at Monza which ended with a podium of Pierre Gasly, Carlos Sainz and Lance Stroll – not that the weather caused that, but a dry and sunny Sunday would indicate business as usual.
Max Verstappen will hope he can fight with the Mercs, though. The Red Bull driver has been getting closer in qualifying of late if not in the race, with tyre preservation and strategy representing his best chance on a level playing field.
The last race in Italy was the best one of Verstappen's team-mate Alex Albon's career. He gained his only podium finish so far at Mugello and looks to need a repeat of that if he is to retain any hope of keeping his Red Bull seat for next year following a series of disappointing displays.
Even the team, who have defended Albon for so long, are now admitting he must deliver quickly or they will, most probably, look outside of their own development programme for his replacement.
Away from Mercedes and Red Bull, the battles for third position in the constructors' World Championship and fourth place in the drivers' standings remain wide open.
Neither of those tussles is a direct reflection of the other. And that's largely because Charles Leclerc has been performing much better on an individual level than Ferrari have as a team.
Leclerc is a live contender to finish 'best of the rest' outside Hamilton, Bottas and Verstappen, but the same cannot be said of Ferrari when you take Mercedes and Red Bull out of the equation.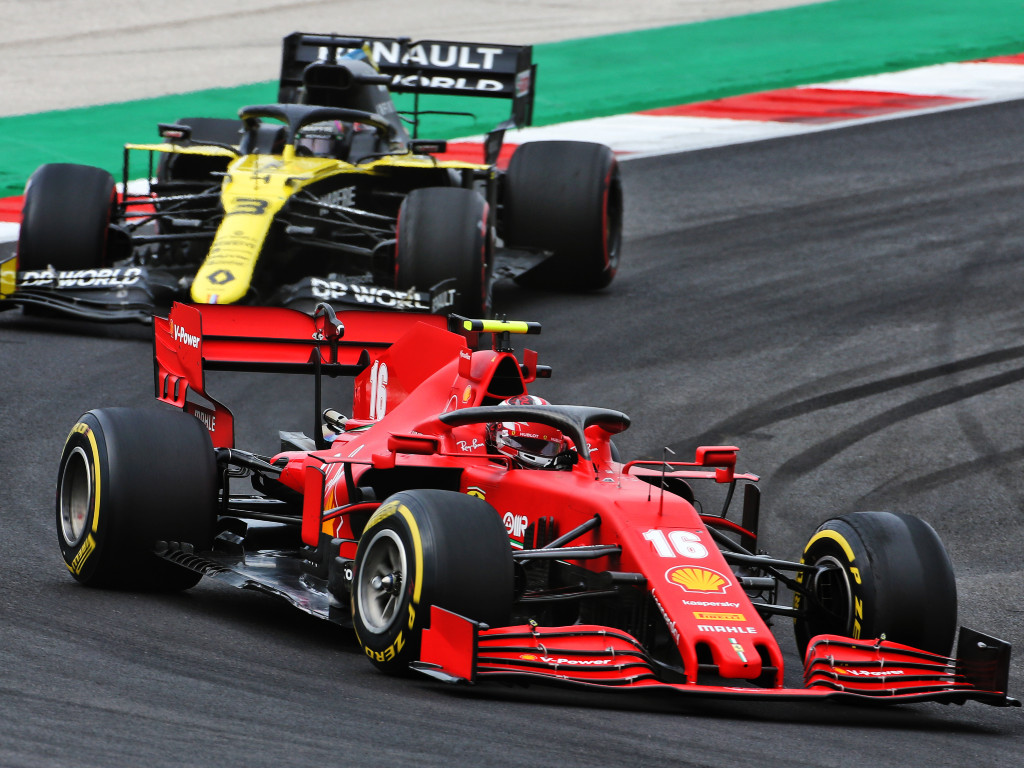 For whatever reason, be it car or driver, Leclerc continues to completely outshine his team-mate Sebastian Vettel. More of the same is likely at a venue where Ferrari have won six of the last eight F1 races.
None of Racing Point, McLaren or Renault made a sizeable leap at Portimao in the chase for P3 in the constructors' standings, indeed all of them were beaten by both Leclerc and Pierre Gasly's AlphaTauri.
Essentially, of the drivers currently ranked fourth to 12th in the Championship standings, you could put all of their names in a hat, draw them out one by one and not be surprised if they finished in that order at Imola. That's how close the midfield scrap is.
There is not a team that looks like pulling clear of the rest, each having their moments at certain times. But anyone can be excused for hoping Racing Point's Sergio Perez has another strong race at Imola that helps him to bag a competitive drive for 2021.
The Mexican has been a model of consistency this season and the more he finishes ahead of his team-mate Lance Stroll and Vettel, the stranger it appears on various levels that they will be driving for Aston Martin next year and not him.
McLaren's Lando Norris could do with a good result after a lean spell and a week in which he felt compelled to apologise publicly for "careless" remarks made about rivals Hamilton and Stroll. Nothing too bad, it should be said, but a bit tactless nonetheless.
Renault still appear to lack consistency but Daniel Ricciardo is currently P4 in the drivers' list, while the latest words on Esteban Ocon's school report would read "steady progress" – although perhaps a little too steady for the liking of some.
In the season-long battle between Alfa Romeo, Williams and Haas not to finish last, there have been signs of headway recently from Kimi Raikkonen and Antonio Giovinazzi who now look likely to remain as Alfa's drivers for 2021.
Rookie duo Mick Schumacher and Nikita Mazepin are favourites to team up at Haas, whose more experienced and now released 2020 pairing Romain Grosjean and Kevin Magnussen may also have been freed up psychologically – although they continue to be hamstrung by what is a comparatively slow, and undeveloped, car.
And for Williams, the spectre of Perez reportedly eyeing his seat looms over George Russell. A bit like the Mexican at Racing Point, Russell could be in danger of being the better driver in his team only to find himself forced out through no fault of his own.
Follow us on Twitter @Planet_F1, like our Facebook page and join us on Instagram!