Criminally undervalued Esteban Ocon can lead Alpine in post-Alonso era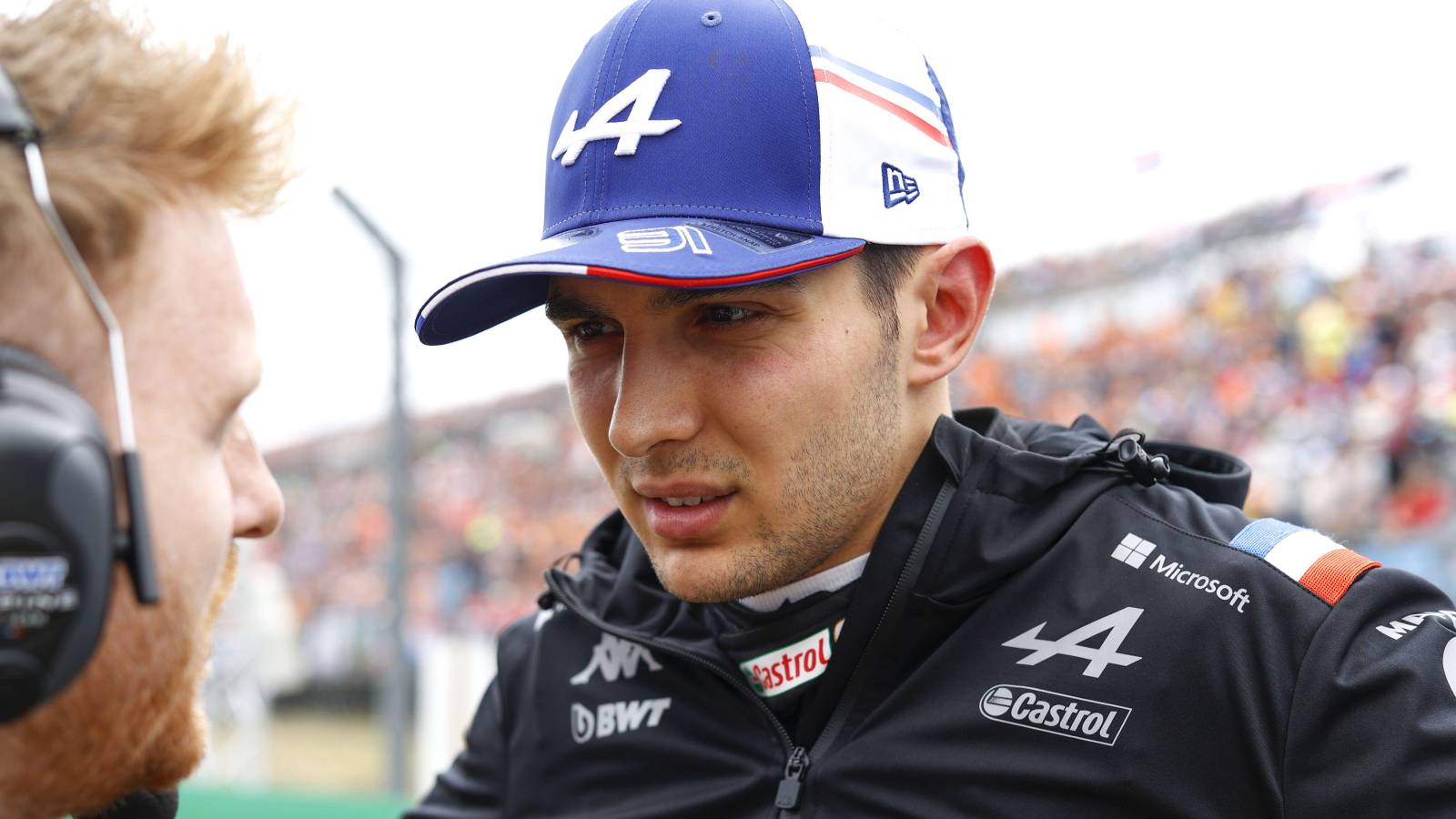 To lose one prodigiously talented racing driver may be regarded as misfortune. To lose two in less than 48 hours looks like carelessness.
That, though, is the scarcely believable situation in which Alpine found themselves at the start of this month, stunned by Fernando Alonso's move to Aston Martin before being pied by Oscar Piastri, who intimated he would not be occupying the seat the team had already announced was his for 2023.
With two drivers at the opposite end of their careers in agreement Alpine is not the place to be, theirs is the kind of double whammy, total rejection that could shame a board into questioning – for better or worse – their commitment to Formula 1.
"Was it something we said?" they might be asking themselves, still aghast, within the walls of Enstone.
What is it about the current incarnation of this once proud team that leaves drivers – stretching back to Daniel Ricciardo's decision to abandon a long-term project with Renault after a single season – cold?
Viewed from that perspective, maybe this will prove to be a moment of enlightenment for Alpine, shaking them into finally taking F1 with the seriousness of a team – like Aston Martin and McLaren, almost certain to be Piastri's destination – determined to reach the front.
Alonso and Piastri will leave a gaping hole, no doubt, but Alpine can count themselves fortunate they have a third exceptionally gifted driver and one who remains completely committed to the cause.
The ongoing debate over whether Esteban Ocon can be relied upon to lead the team into next year and beyond is yet another example of his body of work over the last couple of seasons going criminally undervalued.
Alonso's tendency to torture his team-mates over the years – rubbing their faces into the dirt and tearing them limb from limb, stripping away layers of professional pride, dignity and self-worth – has made the job of being his team-mate among the hardest in F1.
Yet barring a spectacular collapse in the second half of this season, only Lewis Hamilton (2007) and Jenson Button (2015/16) will have emerged from their time alongside Alonso with their reputations more enhanced, or less damaged, than Ocon.
Even as he has entered his fifth decade, Alonso's peaks have been higher than Ocon's and only he, perhaps, could have magicked a podium out of nowhere in Qatar last year and qualified an Alpine on the front row in Canada this season.
But those feats say far more about Alonso and his ability to stop the clock than Ocon who, through a combination of pace, intelligence and maturity, has still found a way to make life at Alpine work for him.
For an indication of Alonso's overpowering presence and his gravitational pull within a team, you only need to refer to the post-race reaction in Hungary last year.
Ocon was the winner at the end of one of those long and dramatic F1 days, but it was Alonso who received most of the praise for holding up Hamilton's recovering Mercedes – the old warrior wrestling with the big bad wolf and delaying it for just long enough for his team-mate to escape to victory.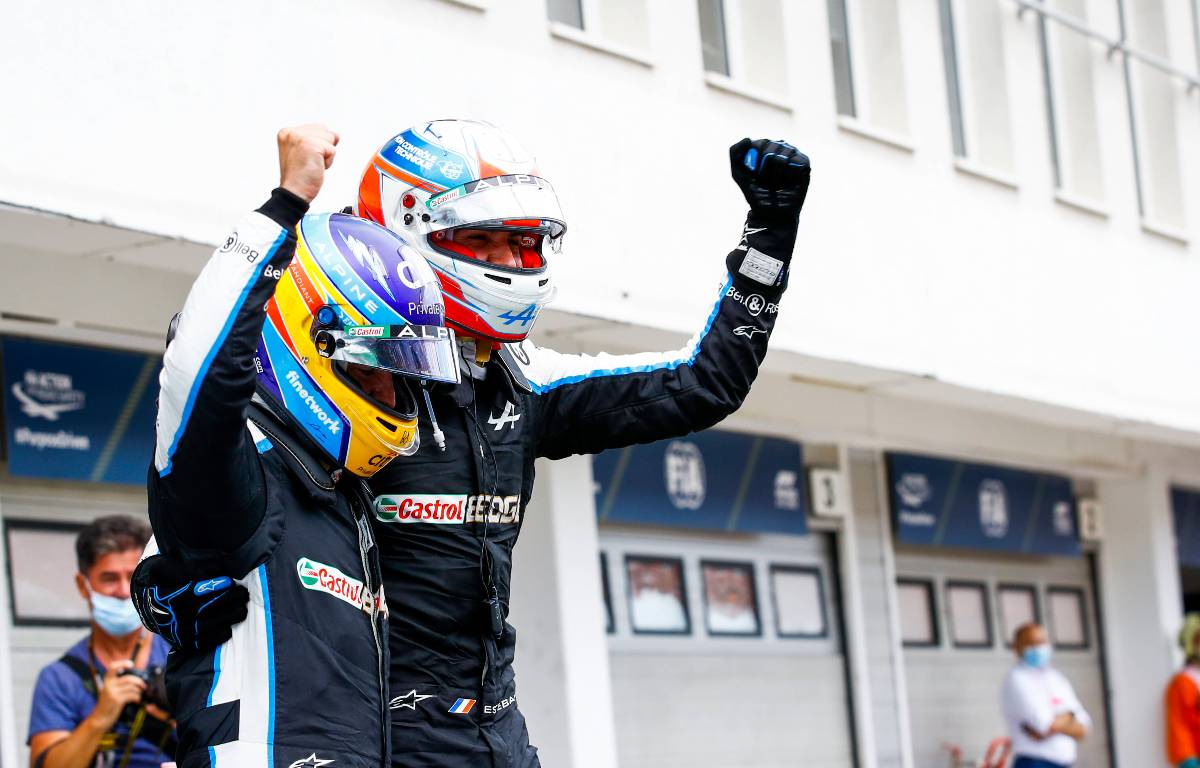 There were some who seemed more inclined to count it as Alonso's 33rd F1 win rather than Ocon's first, yet there was Esteban – without a hint of this-is-meant-to-be-my-day sourness – playing along in recognising Fernando's role in his success.
That, perhaps, reveals the secret to co-existing with Alonso and explains why Button, someone completely comfortable in his own skin, measured up well against him, albeit in a woefully uncompetitive McLaren-Honda.
Read more: Daniel Ricciardo deserves better than a push, paid leave, or worse…acrimony
A complete suspension of ego, not something that comes naturally to a racing driver, is required to survive and thrive as Alonso's team-mate.
The role should come with a warning there will be some weekends when he is just faster, occasionally to a grotesque degree, and the trick is to avoid becoming too downhearted and lost in the data on those untouchable days.
Don't waste emotional energy working out why and how, just accept the what as quickly as possible and move on.
In not losing sight of his own strengths – theirs remains the tightest head-to-head team-mate battle since the start of 2021 – Ocon has avoided being overwhelmed by Alonso in the same way as Giancarlo Fisichella, Nelson Piquet Jr, Felipe Massa and Stoffel Vandoorne before him.
And for two of the spikier personalities on the grid, they have formed quite a potent partnership with Alpine nursing a marginal lead over McLaren in the fight for fourth place in the Constructors' Championship going into the final nine races of 2022.
Despite his sunny demeanour out of the car, on track Ocon still carries the air of someone who cannot be trusted as far as he can be thrown – a legacy of his tangles with Sergio Perez in his former life as a Force India driver and, of course, that incident with Max Verstappen at Brazil 2018.
After 18 months of playing nicely, the warriors within were finally unleashed upon F1's recent return to a drizzly Budapest – one day short of a full year since Ocon's win – where, in his angst to position himself at the front of the midfield queue should another upset fall from the sky, Ocon edged Alonso towards the pit wall at the start.
The move incurred the wrath of Alonso, whose complaints over team radio no doubt went down as well as his claim late in the race in Canada that he had been "a hundred times faster" than Ocon across the weekend.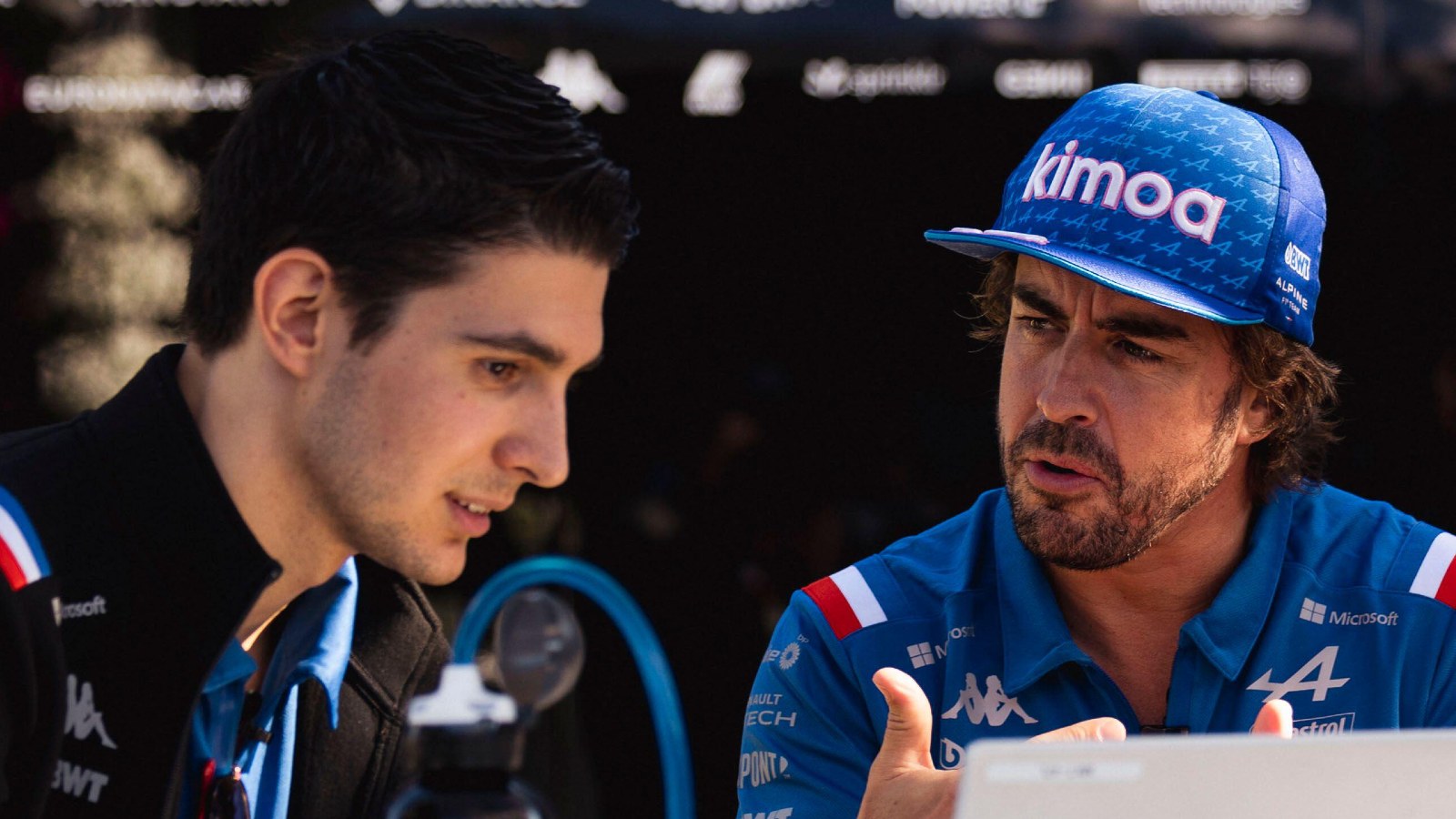 Alonso would finish ahead, almost making it a point of principle, but in light of subsequent events – his Aston Martin switch was announced the following morning – perhaps Ocon's move will come to be seen as a power grab, the moment he began the process of making Alpine his team.
Alpine's choice of replacement for Alonso is likely to be indicative of how much faith they have in Ocon – the French driver Renault always wanted when they returned to F1 more than six years ago – ahead of his fourth season with the team.
The obvious choice would be Ricciardo, likely to be left standing at the conclusion of the Piastri saga, and who outperformed Ocon in 2020 albeit with the latter in a weakened state as he returned to racing after a year as Mercedes' reserve driver.
A return to Enstone would potentially allow Ricciardo to resume his career as though his two-year nightmare at McLaren had never happened – but what if his decline over recent seasons is of a more permanent sort?
And why should Alpine willingly take McLaren's problem off their hands? Ricciardo's inability to adequately support Lando Norris, after all, is the very reason they are currently ahead of McLaren.
In that sense, it might make more sense to sign a vibrant young driver to partner Ocon who, having passed through Fernando's School of Hard Knocks with flying colours, deserves the opportunity to be the team leader.
It may seem like nobody wants to drive an Alpine right now but in Ocon they might find they already have all they need for life after Alonso.