Where are they now? The 12 different champions of the defunct GP2 series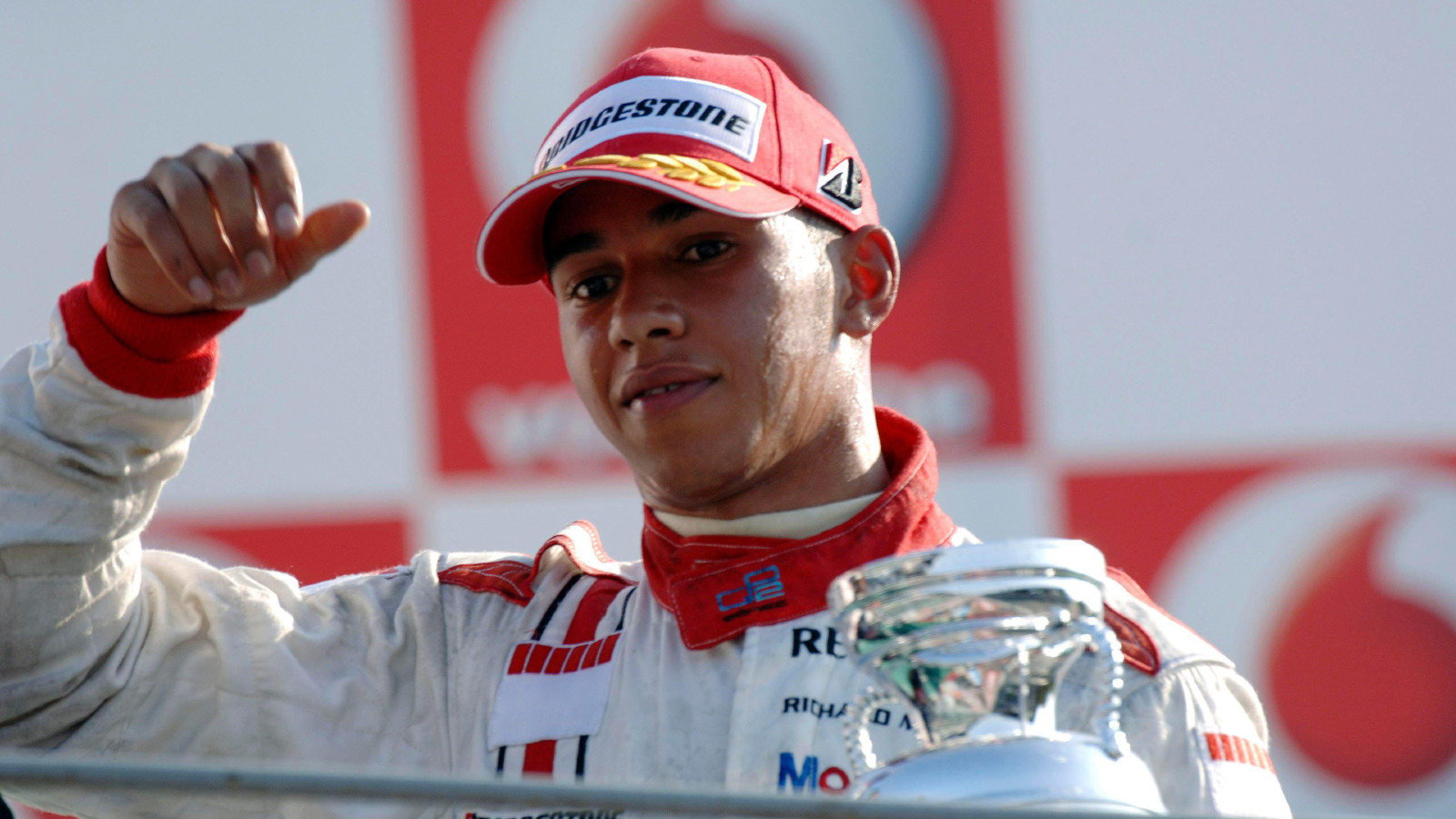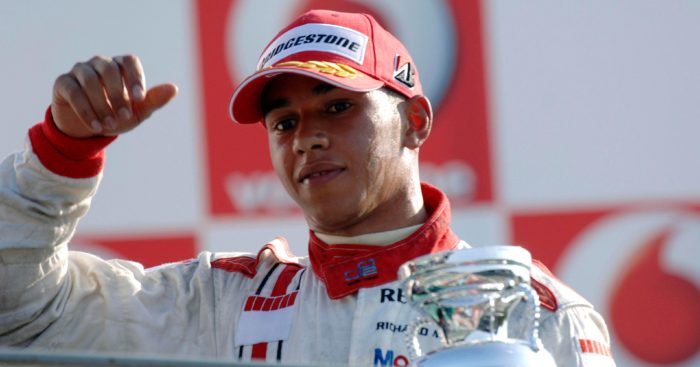 The Formula 2 series has become an established proving ground for F1. Previously known as GP2, the series has given many of today's drivers their big headstart…
Formula 2 has devised as a specific feeder category for F1 back in 2005, although it was initially christened 'GP2' until its rebranding for the 2017 season.
Looking back over the list of the champions of the series, there are some very prominent names – as well as others who have faded from memory.
Let's look through the names and uncover what each GP2 Champion is up to nowadays.
Nico Rosberg (2005)
Racing for ART, Nico Rosberg became the inaugural GP2 Champion in 2005 as he scored five wins and four podiums en route to the title.
He was rewarded for his efforts with an F1 drive at Williams, helped by the marketability of the Rosberg name with his father Keke winning the F1 championship with Williams in 1982.
He made an instant impression, scoring the fastest lap and two points for seventh place in his very first race. However, 2006 proved to be a tough year for him and Williams – another seventh place at the Nurburgring being his only other points finish.
Rosberg made a reputation for himself over the following three years, with a best championship result coming in 2009 as he scored points in 11 of the 17 races.
He landed a seat alongside the returning Michael Schumacher at Mercedes for 2010, and proved to have the measure of the seven-time World Champion over the following three seasons as Schumacher's powers had waned during his years away.
The dynamic was to change for 2013, with Lewis Hamilton coming onboard as his teammate after Schumacher's final retirement, as the former childhood friends quickly discovered racing alongside each other at the same team led to tensions rising.
Mercedes became the dominant team in F1 in 2014, with Rosberg and Hamilton battling each other relentlessly – leading to several on-track clashes. Hamilton would win the titles in 2014 and 2015, with Rosberg winning it in 2016 after a particularly bitter title fight. Two days after clinching the title in Abu Dhabi, Rosberg promptly retired from F1 and has never shown a desire to return to the sport.
These days, Rosberg plies his trade as a broadcaster (regularly appearing on Sky F1 as a pundit), and has invested in multiple start-up companies in the areas of sustainability, e-mobility and technology, and is a shareholder in Formula E.
He also is the brains behind the Greentech Festival trade fair, and established the Rosberg x Rosberg Extreme E Team.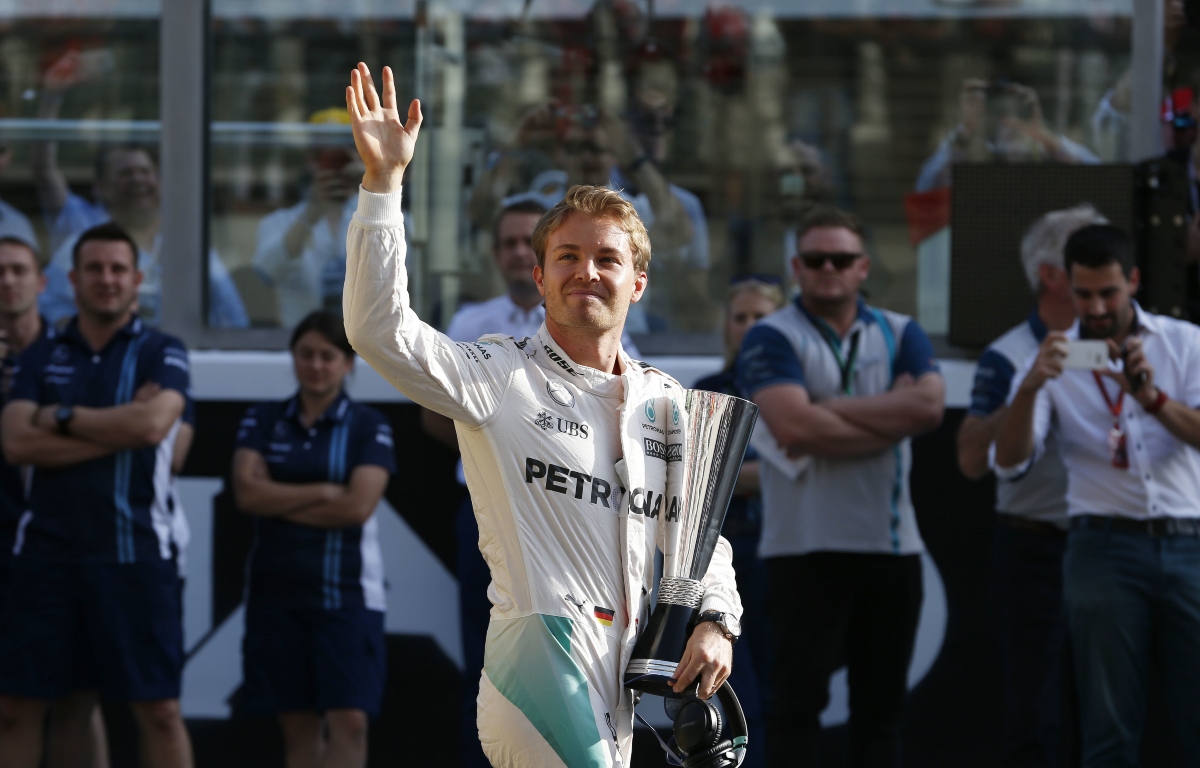 Lewis Hamilton (2006)
Also racing for ART, Hamilton followed in the footsteps of Rosberg as he claimed the GP2 title in his first year in the series. While Hamilton could only manage one pole position that year, he also achieved four victories as he beat Nelson Piquet Junior by 12 points overall.
The retirement of Michael Schumacher at Ferrari in 2006 had knock-on effects for Hamilton, as McLaren's Kimi Raikkonen moved to the Scuderia to replace him. Following the mid-season departure of Juan Pablo Montoya, it left McLaren with the option of running junior driver Hamilton or experienced tester Pedro de la Rosa alongside Fernando Alonso for 2007.
McLaren, under Ron Dennis, would opt on taking a risk on Hamilton, with the British driver immediately proving competitive as he raced to a podium finish first time out in Australia. He would finish on the podium at every race until the 10th round of the season, including taking his maiden win at the Canadian GP.
Internal conflict at McLaren meant that neither Hamilton or Alonso would beat Raikkonen to the title, but the departure of Alonso at the end of a fraught 2007 meant Hamilton assumed the defacto team leadership role in 2008. Going up against Ferrari once again, Hamilton would get the better of Felipe Massa and won his maiden title in the dramatic Brazilian Grand Prix.
In 2009, McLaren failed to respond well to the dramatic rule changes and, while the team would win races every year until 2012, Hamilton was never quite able to sustain a title challenge against Red Bull and Ferrari.
After a year of disappointment in 2012, Hamilton jumped ship to Mercedes alongside Rosberg and quickly found his feet. Winning the intra-Mercedes fight in 2014 and '15, his defeat to Rosberg in 2016 was merely a blip in a juggernaut of titles as Hamilton was paired up with a more subservient Valtteri Bottas from 2017 onwards.
It took until 2021 for Hamilton to be toppled again, with Red Bull's Max Verstappen ending the streak. Hamilton continues to race for Mercedes, and will do so again in 2023.
Timo Glock (2007)
The German driver became the 2007 GP2 Champion, the first to do so having already raced in Formula 1.
Having served as a test driver for Jordan in 2004, Glock stood in for Giorgio Pantano at the Canadian Grand Prix – scoring seventh place after several cars were disqualified for technical infringements.
But, due to what he called 'political games', Glock was overlooked for a seat in 2005 as the team changed hands. With no affiliation to another team, Glock was forced to take a step backward in order to try to regain momentum in his motorsport career.
Moving to the United States to race in Champcar, Glock would finish in second after a great battle with Oriol Servia in Montreal, but opted to return to Europe to compete in the 2006 GP2 Championship. Starting off with BCN Competicion, a move to iSport midway through the year saw him meet with immediate stronger results.
That momentum carried on into 2007, where Glock won the title with five victories and an 11-point lead over future F1 teammate Lucas Di Grassi.
Glock was signed up by Toyota to join their F1 squad for 2008, replacing Ralf Schumacher, although had to go through the process of the FIA's Contract Recognition Board to do so having already signed a testing contract with BMW.
Racing with Toyota led to mostly midfield mediocrity, although some eye-catching drives included a podium at the 2008 Hungarian Grand Prix, as well as two fourth-places.
Glock would finish in second place in his final race with Toyota, Singapore 2009, before a crash in qualifying at Suzuka resulted in him being replaced by Kamui Kobayashi for the Brazilian Grand Prix – Glock having suffered a cracked vertebra.
Toyota withdrew from F1 at the end of 2009, with Glock having to scramble to find a seat elsewhere. New entrants Manor, racing as Virgin, signed him for 2010, but there was little success for the financially tiny team.
Glock would never score an F1 point again, with his best result being a 20th of 26 place finish in the Drivers' Championship in 2012. While he had a contract with the team for 2013, then called Marussia, he and the team split ways before the season started – Glock moving to the DTM instead.
Between 2013 and 2020, Glock became a veteran of the series as he raced for BMW. His first win came at Hockenheim in 2013, with his best championship result being fifth in the 2018 series.
Glock's 2022 racing schedule has seen him participate in some DTM rounds, with Ceccato Motors, as well as teaming up with Felipe Massa for a Stock Car Brasil race earlier this year.
Giorgio Pantano (2008)
Like Glock, Pantano raced in GP2 after making his F1 debut. Driving for Jordan in 2004, Pantano was without a drive for 2005 and switched to GP2 to race with SuperNova.
A tough first half of the season yielded no results, but he came alive in the second half with multiple podiums as he scored 49 points across 12 races.
Pantano also took part in two IndyCar races with Chip Ganassi, but couldn't secure a full-time drive – he also carried out some testing in Champcar.
For 2006, Pantano moved to FMS in GP2 and finished in fifth place overall, including a victory at the Magny-Cours round. For 2007, racing for Adrian Campos' eponymous team, his championship result improved to third with two victories.
2008 was the high point of his time in the series, winning the title outright for Racing Engineering with four victories during the season. However, his success meant he couldn't remain in the series and, for 2009, Pantano had to look elsewhere.
He joined the short-lived Superleague series that year, winning again at Magny-Cours. Since then, Pantano's career behind the wheel has been piecemeal – with occasional IndyCar outings in 2011 and '12. Racing fully in the 2014 Blancpain Sprint Series, en route to 14th overall, Pantano's racing career since then has dried up.
Nico Hulkenberg (2009)
The German driver entered GP2 from Formula 3 Euro Series, remaining with ART for the change of championship. Hulkenberg proved unstoppable during his season in GP2, winning five races and wrapping up the title with two races remaining.
Hulkenberg replicated the career progression of Rosberg by immediately signing up with Williams for 2010 and had a reasonable season with seven points finishes. Claiming his maiden pole position in Brazil, a collision during the race meant he only finished in eighth place and, despite a solid year, he was overlooked for a seat for 2011.
Instead, Hulkenberg switched to Force India as a test driver but secured a return to the grid for 2012 with the same team.
Hulkenberg became a well-known midfield runner over the next eight years, driving for Force India, Sauber, and the Renault teams – never managing to secure a podium finish in that time.
Aside from F1, Hulkenberg won the Le Mans 24 Hours in 2015 alongside Porsche teammates Earl Bamber and Nick Tandy.
His last full-time drive was with Renault in 2019, although he has appeared as a substitute driver at Racing Point/Aston Martin in both the 2020 and 2022 seasons – his most recent appearance being at the Saudi Arabian Grand Prix as a stand-in for Sebastian Vettel.
Hulkenberg has also appeared as a regular pundit for Germany's F1 coverage, and will be back on the grid next season with Haas after he was chosen to replace Mick Schumacher.
Pastor Maldonado (2010)
Venezuelan racer Pastor Maldonado had a long career in GP2, having first entered the series in 2007 with Trident Racing. Winning his first race in Monaco that year, Maldonado picked up a reputation for being fast but erratic – a reputation he carried with him throughout his entire top-level motorsport career.
Winning the Spa sprint race in 2008 was the highlight of his second season in GP2, having switched to Piquet Sports, while a move to the competitive ART squad for 2009 saw him move up to sixth overall with two victories.
His 2010 season with Rapax finally saw Maldonado come good, as he won six races en route to the title. Between that, and his huge financial backing through Venezuelan oil company PDVSA, Williams opted to sign Maldonado in place of Hulkenberg for 2011.
Maldonado's error-prone reputation continued to hang over him, with the Venezuelan managing just two points finishes before he claimed an astonishing victory at the 2012 Spanish Grand Prix – Maldonado not putting a wheel wrong during race-long pressure being applied by Fernando Alonso.
Despite the victory, Maldonado couldn't get near replicating the result again and he finished 15th overall that season – he would manage just a single point in 2013.
A move to Lotus for 2014 didn't meet with much success either, although he doubled his points total (to 2 points!). His final season, in 2015, netted him 27 points through six points finishes.
With no race drive for 2017, Maldonado became a test driver for Pirelli, before switching to the World Endurance Championship in 2018. Racing with Dragonspeed in the LMP2 category, Maldonado won the Daytona 24 Hours alongside his Dragonspeed teammates in 2019.
However, Maldonado's driving options appear to have dried up since, with no top-level motorsport appearances since 2019.
Romain Grosjean (2011)
Moving up to GP2 from Formule 3 in 2008, Grosjean made an instant impact by winning his fourth race and coming home fourth overall.
Continuing that momentum into 2009, driving for Campos & Addax, Grosjean got the call up to the Renault F1 team to replace Nelson Piquet Junior as the true story behind the controversial 2008 Singapore Grand Prix emerged.
However, Grosjean was cast aside by Renault at the conclusion of 2009, with former Addax teammate Vitaly Petrov being signed up instead.
This meant Grosjean had to go scrambling for a drive, finding one in GT1 and also with DAMS in the Auto GP series. Linking up with DAMS proved critical, as he returned to GP2 in 2011 with DAMS and put in a dominant season – winning five races to win the title by 35 points.
Grosjean thus got the nod to return to F1, returning back to the Renault team (now called Lotus), as he teamed up with Kimi Raikkonen.
Grosjean had a troubled start to his F1 career, proving himself capable of immense drives to podium finishes, as well as getting caught up in frequent accidents that led Mark Webber to brand him a 'first lap nutcase'. Triggering a huge first corner crash at Spa, Grosjean became the only driver in recent history to pick up a race ban due to his driving standards.
The ban seemed to help calm Grosjean, who put in a sterling 2013 season to much more closely match the performances of an increasingly disinterested Raikkonen. A constant podium finisher in the final races, Grosjean finished seventh overall – the highest point of his F1 career.
Two years of struggle were to follow in 2014 and 2015 as Lotus fell off the boil, but Grosjean was offered a new lifeline as the American team Haas entered the fray. Grosjean became one of the heroes of the midfield between 2016 and 2020, occasionally pumping in eye-catching drives to high points places.
However, with Haas needing a financial injection for 2021, Grosjean was dropped as the team replaced both of their drivers for rookies. Grosjean's career in F1 came to an end a race early, due to a terrifying fireball crash at the 2020 Bahrain Grand Prix, that resulted in him picking up burn injuries to his hands.
With no F1 drive for 2021, Grosjean switched over to IndyCar and picked up three podiums in what was a part-time programme. For 2022, joining frontrunners Andretti Autosport, Grosjean now competes fulltime in the American series.
Davide Valsecchi (2012)
The excitable Italian raced in GP2 between 2008 and 2012, with outfits like Durango, Addax, iSport, and Caterham. However, despite a win in every year apart from 2009, it wasn't until 2012 that Valsecchi really came to life – winning four races en route to the title.
Taking part in the Young Driver Test in Abu Dhabi with HRT at the end of the 2010 season, and having taken part in practice for the 2011 Malaysian Grand Prix with Caterham, Valsecchi signed up as a test driver for the Lotus team for 2013.
With Kimi Raikkonen sitting out the final races of the year, Valsecchi was hopeful of getting the nod to replace him. But, with the team worried about their standing in the Constructors' Championship, experienced Finn Heikki Kovalainen was given the cockpit – not that it made much difference, as he failed to score any points either.
Aside from a handful of races in Blancpain in 2016, Valsecchi hasn't raced in top-level motorsport since – he became a broadcaster by joining Sky Italia in 2016 and hasn't looked back in that career path ever since.
Fabio Leimer (2013)
Leimer won the FP2 championship at the fourth time of asking, as he drove for Racing Engineering. With three wins and regular podiums, his 201 points tally was enough to beat Sam Bird by 20 points by season end.
However, while Bird has gone on to have a successful motorsport career, Leimer's career almost immediately collapsed following his title win.
Joining Rebellion Racing in the WEC for 2014, the first half of the championship went without a single point for him and his teammates, although the second half of the year netted him a total of 19 points and 17th overall.
Leimer was all set for a move to Japan's Super Formula for 2015, but financial problems meant his contract with Mugen was terminated before the season began.
He was signed as Manor's reserve driver for 2015, taking part in FP1 at the Hungarian Grand Prix, as well as racing for Virgin for two races in the Formula E championship.
Leimer's most recent prominent race was at Mugello in 2017, when he won a Trofeo Pirelli Pro round driving a Ferrari 488.
Jolyon Palmer (2014)
The British driver, son of F1 racer Jonathan Palmer, won the GP2 title in 2014 while driving for DAMS.
Winning four races and taking three pole positions, he beat Stoffel Vandoorne by 47 points.
While he tested with Force India at the end of that season, he signed up with Lotus for 2015 – becoming a test and reserve driver behind full timers Romain Grosjean and Pastor Maldonado.
When Renault took over the team during that year, Palmer was given the boost of being promoted to a race driver for 2016 as he'd line up alongside Kevin Magnussen.
It wasn't a good year for either driver, although Palmer didn't fare quite as well as Magnussen – the Dane managing to score seven points versus Palmer's solitary point for 10th at Sepang.
The pattern continued into 2017, with Magnussen scoring 19 points across five finishes, while Palmer managed just one points finish with sixth in Singapore.
While a good result, it was too little to save Palmer's career, and he was shown the door for 2018. Joining the BBC as a pundit, Palmer has left his racing career behind as his media career has taken off – he is now a regular contributor to the official F1 website as well as his BBC duties.
Stoffel Vandoorne (2015)
Racing for ART, Belgian racer Stoffel Vandoorne turned in one of the most dominant GP2 campaigns ever seen as he romped to seven victories in 2015. This gave him a 160 point lead in the series, winning outright with four races still remaining.
Turning to Super Formula for 2016, Vandoorne got his first taste of F1 when he stood in for Fernando Alonso at the season opener in Bahrain – taking home a point on his debut. He also finished fourth overall in the Japanese championship.
Jenson Button's retirement at the end of 2016 gave Vandoorne a shot at a fulltime drive in F1, teaming up with Alonso. However, while putting in two reasonably respectable seasons alongside the veteran World Champion, Vandoorne's inability to match the heroics of Alonso saw him out on his ear at the end of 2018.
Vandoorne joined Mercedes placeholder team HWA Racelab in Formula E almost immediately, finishing 16th overall in his first season, before becoming a Mercedes works driver upon their full entry in 2019.
A victory in Berlin helped Vandoorne to second in the standings, before slipping to ninth overall in the 2020/21 season. However, Vandoorne recently returned to being a championship winner, as he was crowned the 2021/22 Formula E World Champion.
He's set to race for DS Penske in the next season of Formula E.
Away from the all-electric championship, Vandoorne also raced with Jota Sport in LMP2 at the Le Mans 24 Hours, finishing second in class in 2021, following up on finishing third in LMP1 with SMP Racing in 2019.
Pierre Gasly (2016)
The Red Bull junior drove for Prema in GP2 in 2016, pipping Antonio Giovinazzi to the title by just eight points. 2016 had been Gasly's third year in the category, having made his debut with Caterham in 2014 and racing with DAMS in 2015.
Switching to Super Formula in 2017, Gasly put a very impressive campaign to finish second overall – missing out on the title by just half a point, his failure to score in his first two races an early hurdle to recover from.
Gasly also had the chance to impress in Formula E during a stand-in performance with Renault e.Dams, as he finished seventh in his first race, before a near-podium finish in the second – a last corner mistake meaning he finished in fourth.
Such successes were enough to convince Red Bull to give him an F1 opportunity, and Gasly made his debut as a replacement for Daniil Kvyat at Toro Rosso towards the end of 2017.
Scoring five points finishes with Toro Rosso during 2018, with 29 points overall, Gasly was moved up to Red Bull as a replacement for the departing Daniel Ricciardo, partnering Max Verstappen.
However, Gasly struggled for pace and came under increasing pressure to deliver as the season wore on. With his confidence noticeably battered, Red Bull dropped him back to Toro Rosso, where he has raced ever since, although the team are now called AlphaTauri.
Becoming a race winner in 2020 as he took the Italian Grand Prix victory, Gasly's star has ascended noticeably as a key performer in the midfield and will now embark on a new journey with Alpine in 2023.