Explained: What's going on with Aston Martin's Red Bull 'copy'?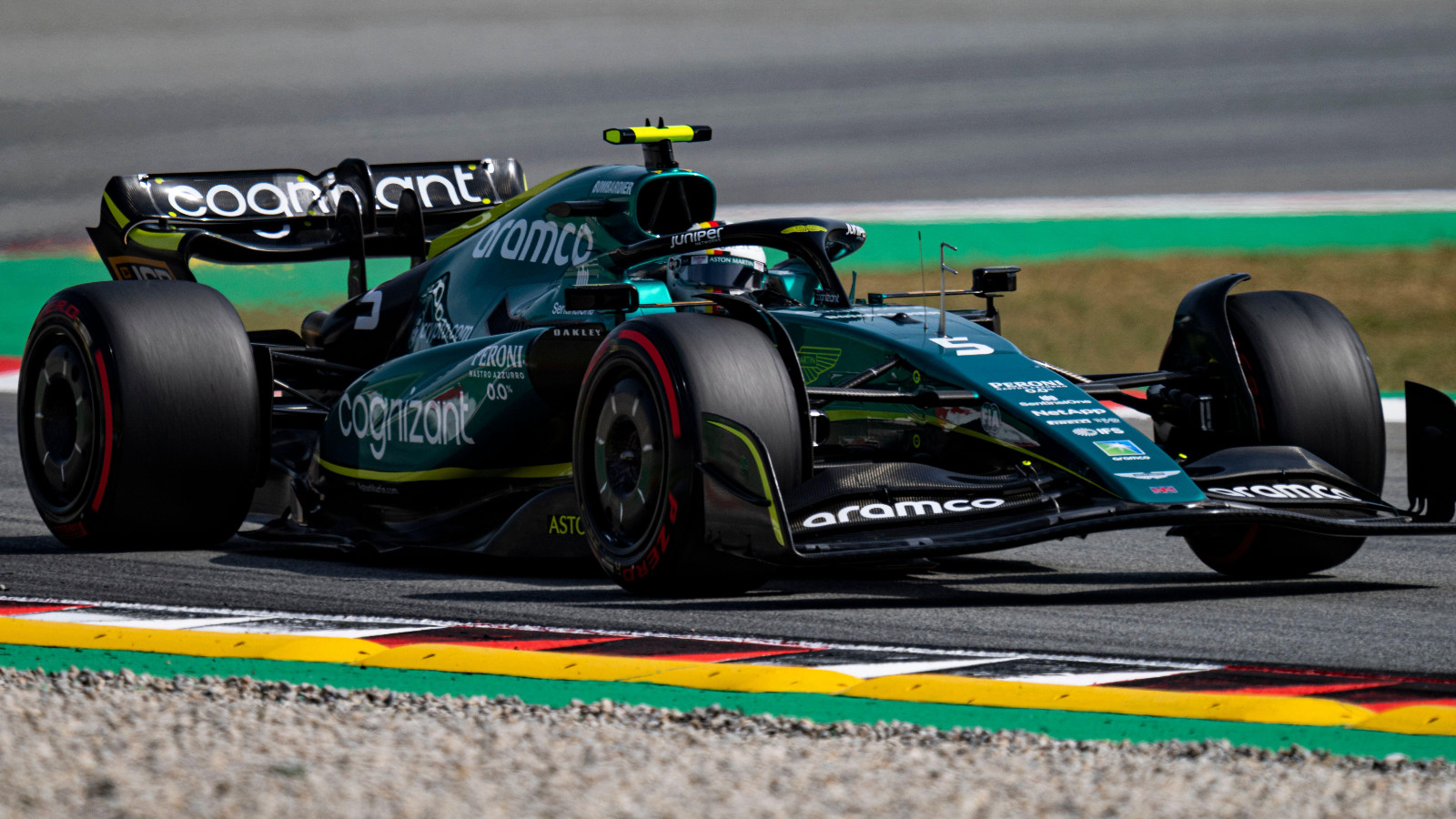 Aston Martin were the hot topic of conversation during the Spanish Grand Prix weekend, as their updated AMR22 bore a striking resemblance to Red Bull's RB18.
Aston Martin turned up with a very different-looking AMR22 for the Spanish Grand Prix at Barcelona, with the car boasting a pretty significant change of design concept compared to the car raced for the first five Grands Prix of the 2022 season.
However, what was particularly notable about the new design was the fact the re-designed sidepods and leading edge of the floor bore a remarkable resemblance to the Red Bull RB18 – leading to an obvious comparison of the same team copying the sport's most successful design back in 2020.
On that occasion, the then-Racing Point squad showed up for 2020 with what was dubbed a 'pink Mercedes', given that it appeared to be the 2019 Mercedes repainted. Given the close ties between Racing Point and engine supplier Mercedes, eyebrows were raised, protests were lodged, and investigations were carried out.
The long and short of it was that Racing Point had essentially 'reverse-engineered' the design of the W10 using photography, with their biggest crime found to have been copying the design of the Mercedes' brake ducts, having bought the intellectual property during the 2019 season – when the rules permitted the transfer of that property, but illegal to do under the 2020 ruleset.
In other words, Racing Point had done very little wrong in terms of the wording of the regulations, meaning that those regulations were tightened up by the FIA.
However, given that Aston Martin have signed some prominent former Red Bull employees in the last few months, the rules regarding the transfer of intellectual property between teams could come under the spotlight as this situation is resolved.
What's changed since then?
While Racing Point copying the Mercedes for 2020 was legal, the rule changes since then have ruled out that practice.
Article 17.3.3 of the current Technical Regulations outlines the rules for 'Listed Team Components' (ie. the parts of the car that aren't standardised across the field) regarding the banning of 'reverse-engineering', banning the use of imagery, deep-level scanning, or software use to figure out how to copy another design.
To that end, the FIA have processes in place to ensure teams must be able to supply the behind-the-scenes workings that led to the design as it is manufactured, as well as stating in no uncertain terms that information regarding the intellectual property of LTC designs must not be passed on.
"No Competitor may, either directly or via a third party, pass on any information in respect of its LTC (including but not limited to data, designs, drawings, or any other Intellectual Property) to another Competitor or receive any information from another Competitor in respect of that Competitor's LTC," states the rulebook, which continues to say that competitors are also banned from "passing any methodology which can be used to enhance the performance of LTC to another competitor."
Article 17.2.6 states: "No competitor may directly or indirectly disclose or transfer any Intellectual Property to another competitor that is reasonably likely to impact upon the performance of the receiving competitor, and no competitor may directly or indirectly obtain (by any means) the same from another competitor.
Why is this relevant?
While Aston Martin tempted some employees away from Red Bull as part of their recruitment drive throughout 2021, a particularly prominent name switched sides. Dan Fallows, Red Bull's former Head of Aerodynamics, signed a deal in 2021 to join Aston Martin as their technical director for 2022.
Understandably, given that Fallows had begun work on the 2022 car alongside technical director Pierre Wache and Chief Technical Officer Adrian Newey, his knowledge of Red Bull's RB18 design direction resulted in Red Bull taking the situation to court in a bid to stop Fallows from joining Aston Martin until 1 July 2023.
Fallows formally finished up as a Red Bull employee in April 2022.
Red Bull and Aston Martin address the situation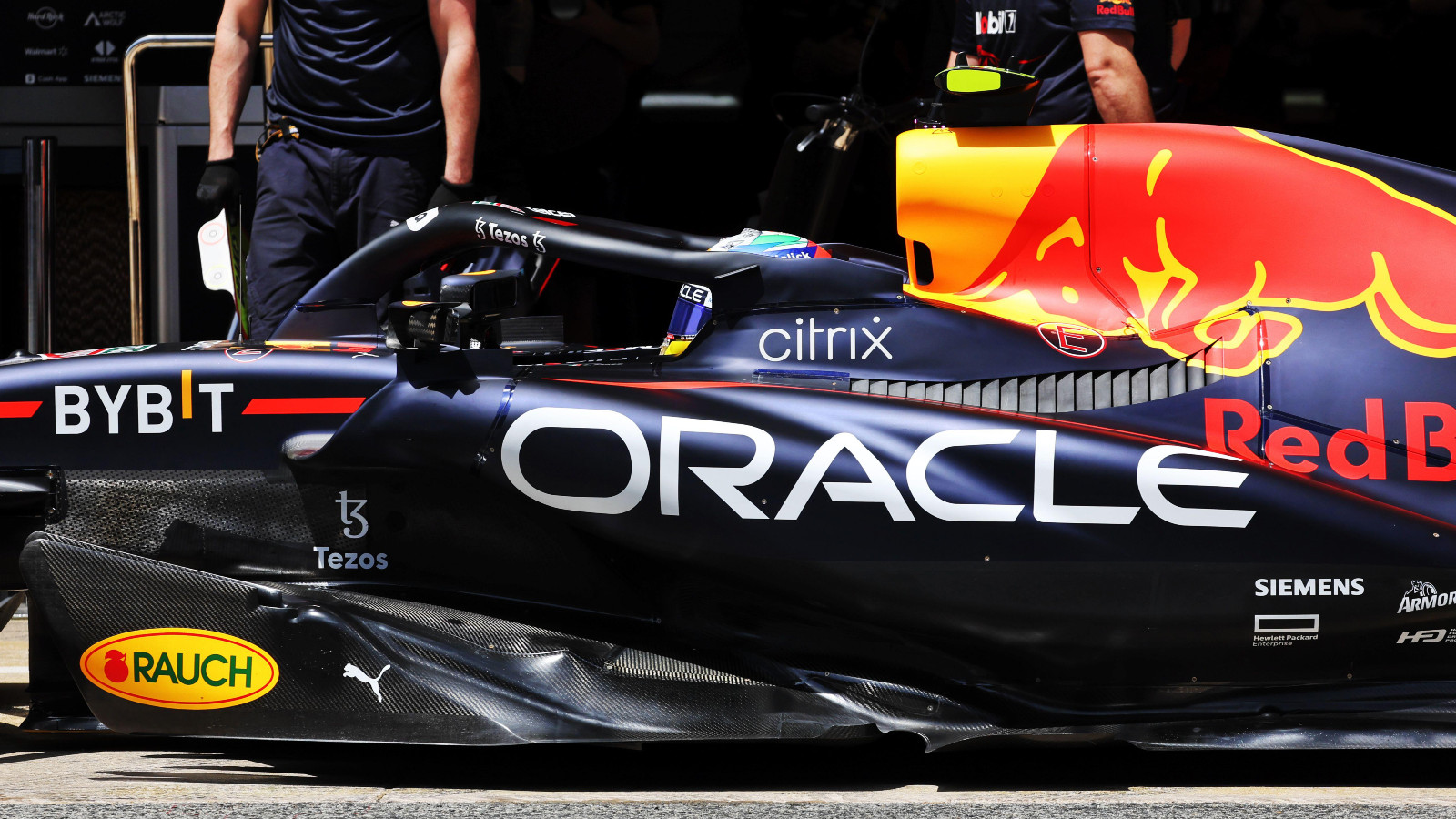 "Imitation is the biggest form of flattery, at the end of the day," Red Bull boss Christian Horner told Sky Sports F1 over the Spanish GP weekend, who confirmed an internal investigation would take place to ensure no data had leaked out.
"It's no coincidence we've had a few individuals that have transferred from Red Bull to Aston Martin over the winter in the early part of this season.
"It was brought to our attention actually by the FIA earlier in the week when they said 'we've got a car that looks remarkably like yours, can we have a list of your leavers to see where they went?'
"So, of course, that immediately raises alarm bells. So now what is permissible is – we see it up and down the paddock – individuals move from team to team after a garden leave period. What they take in their head, that's fair game. That's their knowledge.
"What isn't fair, and what is totally unacceptable, which we wouldn't accept, if there has been any transfer of IP at all."
Aston Martin's Andrew Green explained that there had always been another design concept in the background, despite the car they began the season with.
"We weren't 100 percent sure which is the correct route to take," he explained on Saturday.
"So, we gave ourselves plenty of options on the chassis. We planned very early on to have a significant change if we needed it around Race Six. So, when we launched, with the launch car, we limited the quantities, and made sure the design was adaptable at that time to allow us the freedom to do something like this.
"Because if we hadn't planned for it early on, I don't think we'd have be able to do it under the cost cap. Or if we had, this would be the very last change we'd ever be able to make to the car. So, it does need to be incredibly, incredibly well managed. And it gets harder and harder as the season goes on.
"I don't know what these accusations are that Red Bull are flinging about. All I can say is that at no stage did we ever receive any data from any team, from anyone.
"The FIA came in and did a thorough investigation, examined all the data leading up, in the history of this car, they interviewed all the people involved and concluded that it was completely independent development.
"And to that point, where you're talking about potential in employees, this car was conceived in the middle of last year, as a dual route with the launch car, and the majority of the releases were made before anybody from Red Bull even turned up. So I think the accusations are very wide at the mark."
Red Bull's Helmut Marko was much more pointed in his statements as he spoke to Sky Sport Germany.
"There are still some facts that we are checking. We will look into it in detail. There is evidence that data was downloaded," he said.
"Dan Fallows was on gardening leave. What he has in his head… copying is not prohibited in the approach. But, can you copy without documents and then make such a detailed copy of our car?"
FIA clarify no wrong-doing
The FIA released a statement over the course of the Spanish weekend, indicating their investigation had proven Aston Martin are in the clear.
"Both teams collaborated fully with the FIA in this investigation and provided all the relevant information," the governing body said.
"The investigation, which involved CAD checks and a detailed analysis of the development process adopted by Aston Martin (going back to 2021), confirmed that no wrongdoing had been committed, and, therefore, the FIA considers that the Aston Martin aerodynamic upgrades are compliant.
"Article 17.3 specifically defines and prohibits 'Reverse Engineering', i.e. the digital process of converting photographs (or other data) to CAD models, and prohibits IP transfer between teams, but equally, this Article permits car designs getting influenced by those of competitors.
"In the analysis, we carried out we confirmed that the processes followed by Aston Martin were consistent with this Article's requirements."
What might happen next?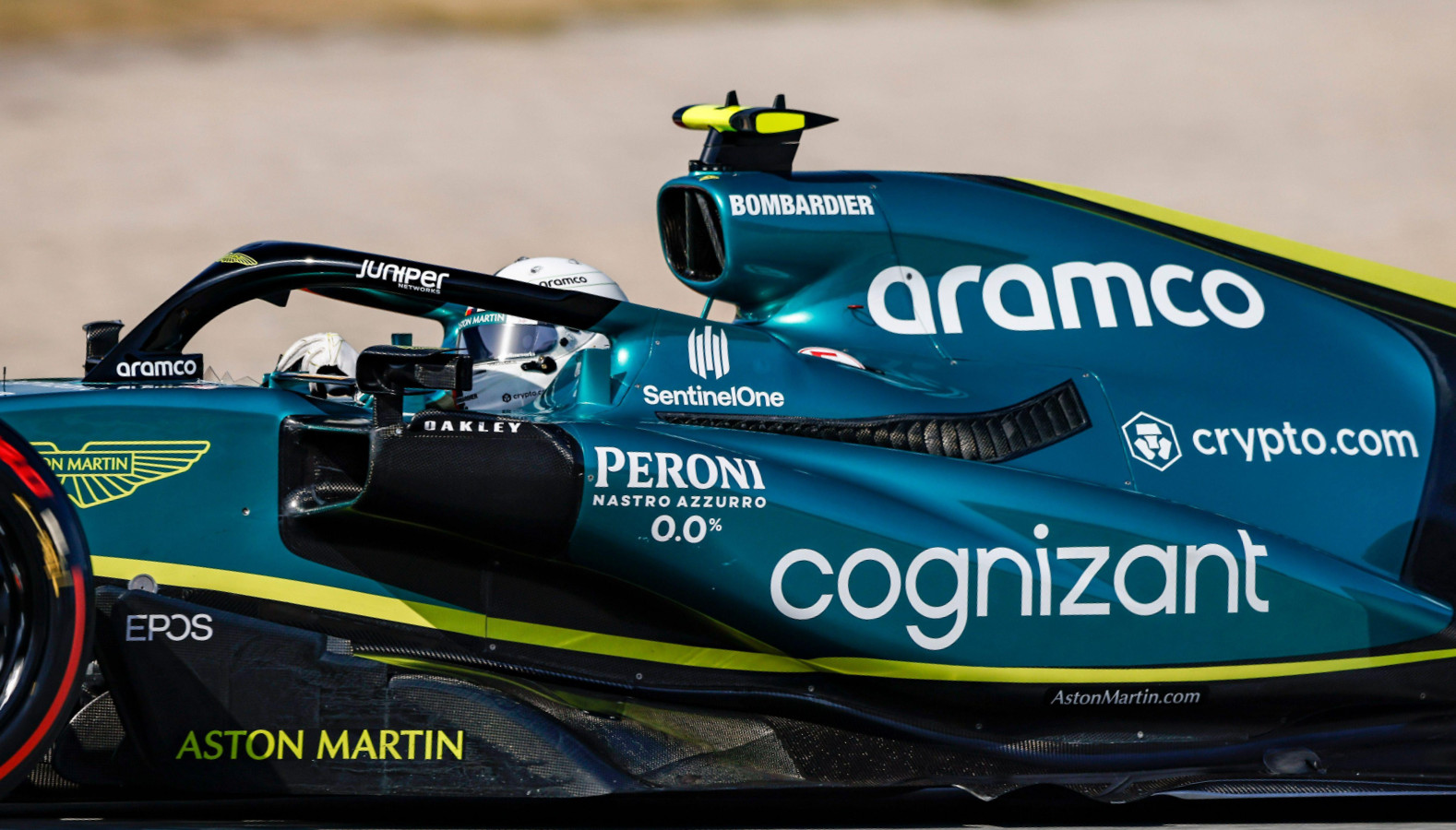 As it stands, no one has done anything wrong, with the FIA fully satisfied that Aston Martin's concept was designed organically and without the benefit of external factors.
How this situation evolves will largely come down to Red Bull and their own internal audits. This will presumably take the form of intense scrutiny of their IT and data storage processes and systems, to ensure that no data left the premises.
If no breaches are found, then it's unlikely the situation will escalate beyond the murmurings of discontent the team are currently engaged in. However, if any breaches are found that could be construed as an illegal transfer of intellectual copyright, then Red Bull could protest against Aston Martin and kick off a raft of legal proceedings.
But, for now, it's a case of wait and see what Red Bull find out internally.
"We have action internally, for sure," Wache explained on Saturday.
"I think we are open-minded ourselves in terms of IP, to be sure that you have no leak apparent to our system. But it could happen to another team, to be honest, not only to Aston Martin. It's being diligent, we have to do ourselves. In terms of action with the FIA, I think the responses from the FIA are clear, and looks like the car itself and the way to achieve it was legal, then we don't do any more action on this aspect until we find something on our side."