In what was supposed to be a dead rubber, Brazil ended up being one of the best races of the season, so could Abu Dhabi close out 2019 in style?
Valtteri Bottas' retirement, Ferrari's implosion, and a rare misjudgement from Lewis Hamilton in his battle with Alex Albon all contributed to Max Verstappen being joined on the podium at Interlagos by Toro Rosso's Pierre Gasly and later McLaren's Carlos Sainz.
It was a shock result which is always welcome in F1, and it certainly brought a buzz back for racing at a time where Abu Dhabi was arguably starting to feel like one race too many this season – the Betway odds certainly suggest so, too.
Hamilton teased a more aggressive approach in Brazil, and it's safe to say it didn't work out very well. After his five-second time penalty for punting Albon onto the grass in the closing stages, the six-time World Champion was demoted to P7.
But huge respect for the Mercedes man who immediately owned up to the incident being his doing, while "massively apologising" to Albon who was on course for his first podium.
In Abu Dhabi Hamilton will undoubtedly be in the conversation for victory again – with the F1 betting with Betway odds and much more – and a duo who could take a page out of his book are Sebastian Vettel and Charles Leclerc over at Ferrari.
Ferrari dreamed of the podium, but ended up with a double-DNF 💔#BrazilGP 🇧🇷 #F1 pic.twitter.com/dTEeleqw9X

— Formula 1 (@F1) November 17, 2019
Vettel's brush with his team-mate after a move around the outside as Interlagos was only minor, but still enough to cause race-ending damage for both drivers. Neither were ready to accept blame, but it didn't matter too much since the team and Italian media were happy to share it across both of them.
It really did sum up the rocky relationship which Leclerc and Vettel have developed in their first season together at the Scuderia, and for all involved the Abu Dhabi GP probably can't come and go soon enough, hopefully without incident.
On top of this Ferrari's engine controversy is refusing to die down with the FIA reportedly seizing "parts of the fuel system" from the SF90 as well as a customer.
Red Bull, and especially Honda, have found noticeable performance gains in recent races, and that combined with the masterclass that was Verstappen's drive to victory in Brazil gives everyone hope of another fierce battle in Abu Dhabi, and hopefully a more prolonged one in 2020.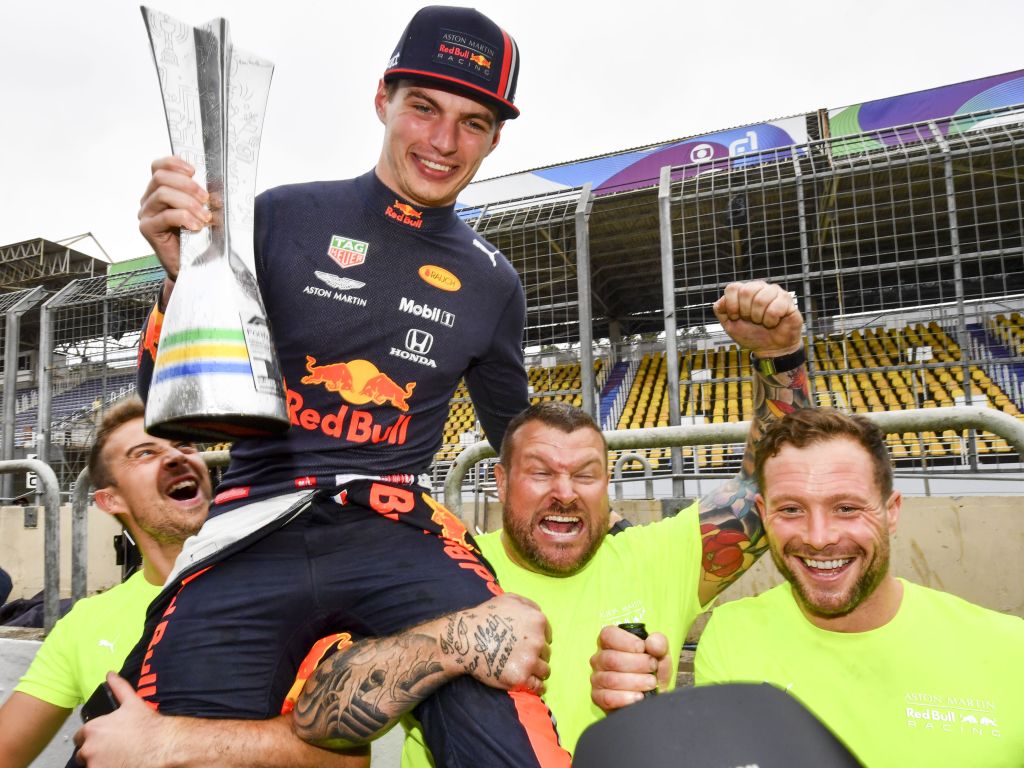 Verstappen dueled with a game Hamilton for the race lead, but after fearlessly winning it back the Dutchman would pull away from the chaos behind to claim redemption after the events of 2018, even if Robert Kubica did channel his inner Esteban Ocon in a pit-lane incident with Verstappen.
Albon found himself cut adrift from the top five before the first Safety Car, so he must put the disappointment of his clash with Hamilton behind him, because the Anglo-Thai driver has work to do before he can put himself in a position to challenge for the top three under regular circumstances.
Of course the boosted Honda PU will help, and there was perhaps no better demonstration than Gasly's drag race to the line with Hamilton for P2, a race in which Honda proved too mighty for the Merc.
The Yas Marina circuit has always been Mercedes' yard, they've claimed victory here every year since 2014, three of those wins being in Hamilton's name, but both Red Bull and Ferrari are sure to prove a mighty roadblock to that streak.
Should these battles result in further disaster, then Gasly and Sainz will hope to be there again to benefit. Unsurprisingly Gasly described his P2 in Brazil and first podium as being the "best day of my life", while Sainz was forced to wait for confirmation of Hamilton's penalty before he could celebrate his P3 and maiden podium.
Just like at the chaotic German GP Lando Norris wanted to be in the top-three conversation, but it's another sign that McLaren are slowly heading in the right direction. That was of course their first podium since Australia 2014, while the result secured P4 in the Constructors' Championship.
cBut Gasly's P2 was Toro Rosso's second podium of 2019. Can they add a third in Abu Dhabi? Gasly is now back up to P6 in the Drivers' Championship and will look to defend that for all he's worth in the final race of 2019.
Another team who head for Yas Marina with renewed confidence are Alfa Romeo. Both Kimi Raikkonen and Antonio Giovinazzi said the team had pulled together the pace to challenge for points again after a string of poor form since the summer, but P4 for Raikkonen and P5 for Giovinazzi, his best result in F1, was likely beyond expectations.
Not that Haas were likely to catch them in P8, but Alfa now take a 29-point buffer over their rivals into the Abu Dhabi GP, and only a minor miracle would see them swap positions.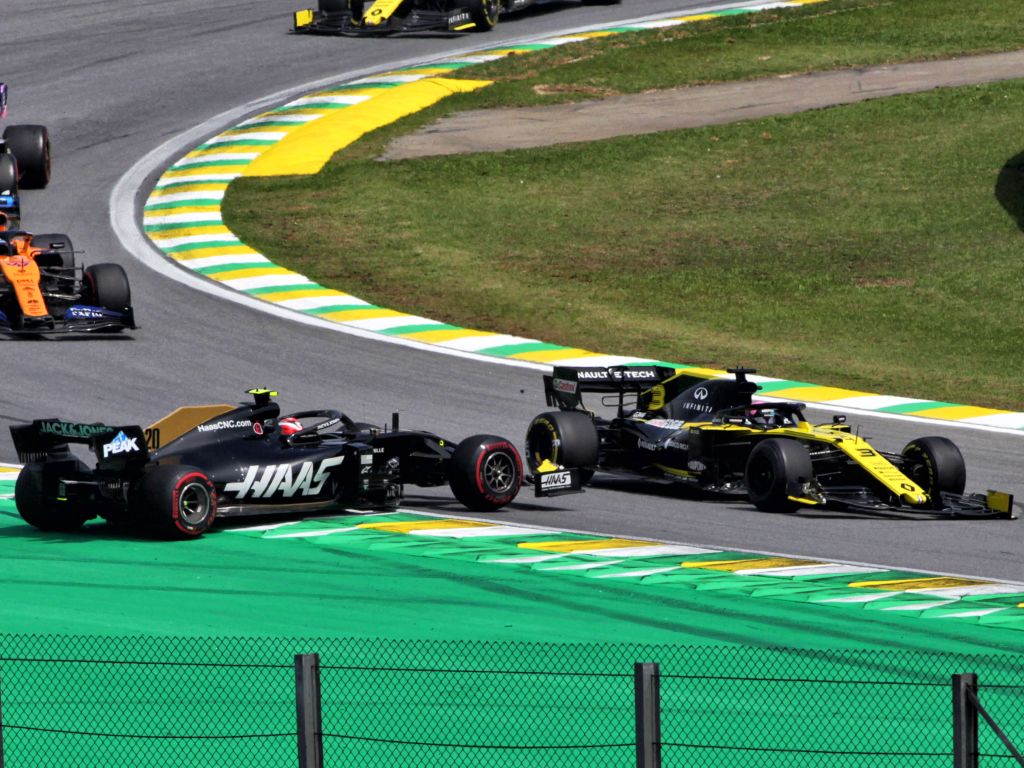 The usual race gremlins cost Haas with Kevin Magnussen just outside the points in P11 in Brazil, while Romain Grosjean ended up P13. Of course Magnussen may well have ended up a solid points scorer if it wasn't for the "f*cking idiot" Daniel Ricciardo who spun him early on.
Despite his five-second time penalty Ricciardo secured a P6 finish, while Abu Dhabi will be an emotional race for his team-mate Nico Hulkenberg who bows out of Renault and Formula 1 after the 55 laps of the Yas Marina Circuit are complete.
Lance Stroll blamed the debris left by Ferrari for his DNF in Brazil, so he will hope to finish 2019 on a high alongside Racing Point team-mate Sergio Perez – the Mexican's hopes of finishing the season with the fourth-fastest car haven't come to fruition.
While down at Williams, just one more race weekend and the torture is over!
Follow us on Twitter @Planet_F1 and like our Facebook page.