Pre-season done; Australia is looming. Time to try and look very smart or very stupid with 10 F1 predictions for the 2019 season.
Points and, more importantly, bragging rights, are on offer as we at PlanetF1 go head-to-head-to-head against our friends at The F1 Word, Late Braking and GPFans.
Let's get stuck in shall we?
Who will win the Drivers' World Championship? (2 points)
PlanetF1: While I'm sure most F1 fans, excluding Lewis Hamilton and Mercedes supporters, would like to see someone else win the title this season, it is going back to Brackley on Hamilton's shoulders. Ferrari may be suggesting Charles Leclerc as number two, but the only team with a genuine number two to fully support the main man is Mercedes.
F1 Word: With it potentially being very close between the top few teams in the championship, drivers are going to have to dig deep if they want to lift the title. As we've seen over the last couple of seasons, Lewis Hamilton is more than capable of dealing with that big pressure and that could be enough to edge it. However, I'm not expecting 2019 to be another 'runaway' win.
Late Braking: Our money is on Sebastian Vettel. Yes, he's been beaten by Lewis Hamilton during the last two years, but you cannot rule out a guy who is a four-time World Champion.
GPFans: Sebastian Vettel's four-time world champion reputation has lost much of its gloss in recent years, with 2018 particularly damaging. However, much of the emotional instability seems to have been removed from Ferrari this year, which I expect to play perfectly into the hands of Vettel, who is machine-like when at his very best, as we saw in 2010-2013.
Who will win the Constructors' World Championship? (1 point)
PlanetF1: Ferrari. Sebastian Vettel and Leclerc will pip Mercedes – but only just. We are working on the assumption that Bottas will have another one of his slumps and Leclerc can contribute more points than Raikkonen did last season.
F1 Word: Following a disappointing 2nd half to 2018, there are still question marks over Valtteri Bottas and whether he can keep the pace with his team-mate. At Ferrari, I think Charles Leclerc will run Sebastian Vettel much closer than Bottas will Hamilton. So, I think the Scuderia will just snatch this one.
Late Braking: This year it is time for the Tifosi to take the top spot, the formula for beating Mercedes will have been found and their exciting line up will triumph.
GPFans: Charles Leclerc's settling-in period could feature some fireworks, but it might also see a few setbacks along the way, which Mercedes could capitalise on to take team honours.
Which team will finish 'best of the rest' in 2019? (2 points)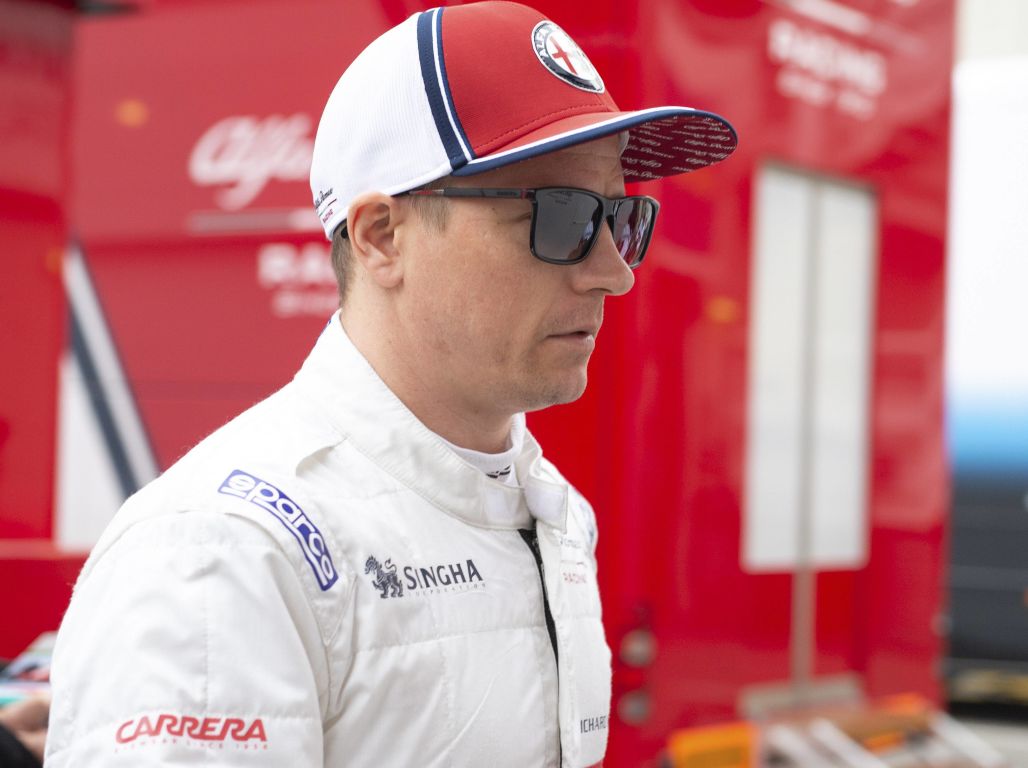 PlanetF1: Alfa Romeo because it has a Ferrari engine, a World Champion in the car, and money to develop the car. And how awesome would that be.
F1 Word: The midfield looks set to be the closest we've ever seen it and I find it incredibly difficult to call. However, with Daniel Ricciardo joining Nico Hulkenberg for 2019 and taking into account the team's superior budget (to some of those around them) as well as looking at the way they have improved over the last few seasons, I think Renault will take 4th.  
Late Braking: Same as PlanetF1! Due to the improvements with the Ferrari power unit and the backing that they are now providing, we really think Alfa Romeo with their lead driver Kimi Raikkonen can take fourth place this year. Consistency will be key and Giovinazzi will need to prove himself, though.
GPFans: It'll be interesting to see how Racing Point shape up when their actual 2019 car hits the track, but Renault should hold on to their spot. They've got the development budget to match any of the midfield and a properly tasty driver line-up. A splash of yellow on a few podiums wouldn't go amiss in 2019.
Which team will finish with the wooden spoon in the Constructors'? (1 point)
PlanetF1: We fear another wretched season ahead for Williams, especially if the pre-season is any indication. Last year's car was so woeful inept that we don't believe they'll be able to make up the time difference with their FW42.
F1 Word: It's looking like another miserable year for Williams…and we've not even had one race yet. They were late to pre-season testing and, when they did get out on track, the pace did not look good. I'm not even going to go into what Robert Kubica and George Russell can do because, let's face it, they will likely only be racing each other. Sadly, this was the easiest of all these predictions to call.
Late Braking: It's almost painful to utter the words but you can't look past Williams for this one. With just seven points in 2018, can anyone confidently say they will beat that in 2019?
GPFans: It has to be Williams, unfortunately. It looks like they have just too much to make up.
Who wins the most races out of the following drivers: Valtteri Bottas, Charles Leclerc, Max Verstappen or Pierre Gasly? (1 point)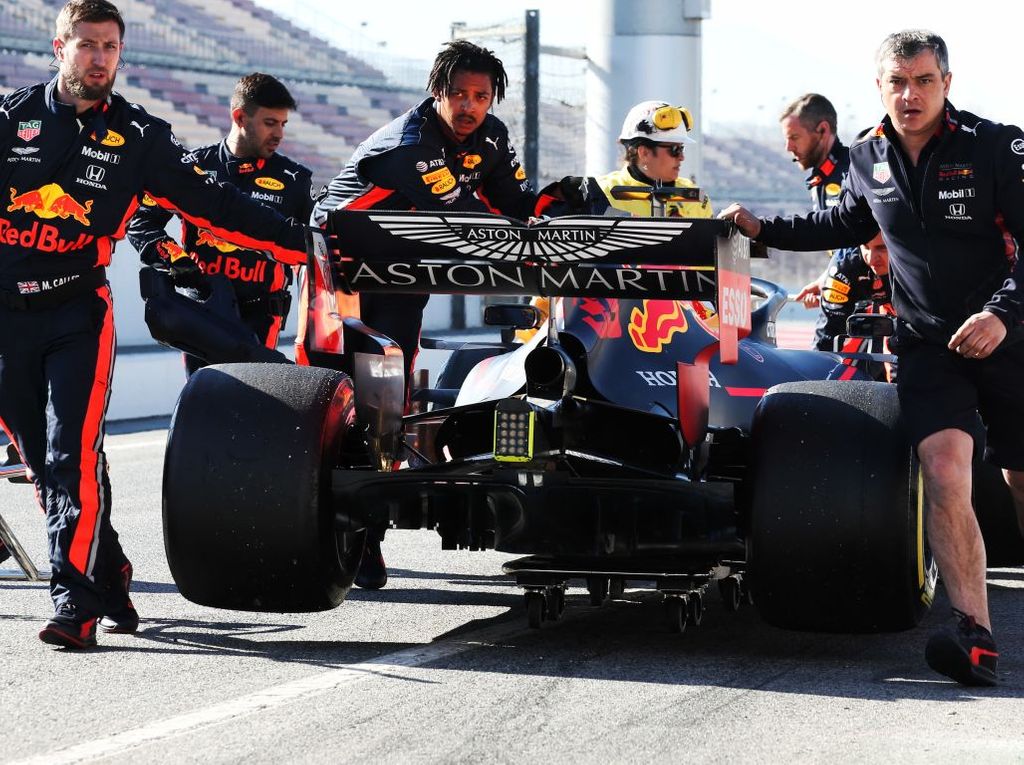 PlanetF1: Leclerc. Not only is that Ferrari looking epic but Bottas may have to give his wins up for Hamilton and Verstappen and Gasly could be the Ocon/Perez of 2019.
F1 Word: This one was tough. Initially, I went for Max Verstappen…but I'm still not sure what to expect from Honda. However, I'm not convinced they will be challenging the likes of Ferrari and Mercedes at every track and chances to take victories could be limited to tracks like Monaco/Singapore/Mexico etc. So, I've gone with Charles Leclerc. Testing showed that Ferrari are in a very strong position this coming season and so he should be challenging for wins throughout the season.  
Late Braking: Max Verstappen. Now is the time for Verstappen to emerge as the star he has the potential to be.
GPFans: If Honda is even within a sniff of the Ferrari and Mercedes power units, Max Verstappen should be targeting the title so I'd expect him to get the better of Bottas, Leclerc and certainly Gasly, who looks to be the most 'number twoish' of any driver on the grid.
Which rookie – Russell, Norris, Albon, Giovinazzi – will score the most points in 2019? (1 point)
PlanetF1: Lando Norris. He is one that excites us most out of the four rookies.
F1 Word: This pick came down to the car rather than the driver…as can often be the case in F1, of course. Alfa Romeo looked good in pre-season testing, especially during week one, so I'm going to go with Antonio Giovinazzi. However, with that midfield potentially being so tight, it could be any one of them. Well…Russell aside, probably.
Late Braking: Lando Norris – even if the Alfa is best of the rest, we're not entirely convinced by Giovinazzi yet.
GPFans: Unfortunately, George Russell might have brought a banana to this particular gunfight. Between the rest it looks tight, though. Giovinazzi perhaps has the best car, but number two status, so we're backing Alex Albon, whose impressive consistency through the F2 season last year should stand him in good stead again.
Pick one non-Mercedes, Ferrari, Red Bull driver to finish on the podium this season…(3 points)
PlanetF1: Raikkonen in the Alfa thank you very much.
F1 Word: I'm hoping that 2019 sees a number of drivers outside of the top three teams standing on the podium. Certainly, more out of hope than expectation. But, as this is a competition, I'm going to play it fairly safe and go with Daniel Ricciardo. I expect Renault to be best of the rest and, with question marks over Honda, Ricciardo could find himself in a position to capitalise on any issues for Red Bull.
Late Braking: Daniel Ricciardo is not going to be floating around the midfield for very long. The man is an overtaking machine and he is designed to be at the front. It would not surprise us to see yellow and black on the top three steps at some point in 2019.
GPFans: We would actually be surprised if Kimi Raikkonen didn't make it to the rostrum this year, given how many top-threes he swept up last season. Hopefully he can do it in France so we can see him with that gorilla-shaped trophy again.
Pick one driver who won't be on the grid for the season-ending Abu Dhabi Grand Prix… (2 points)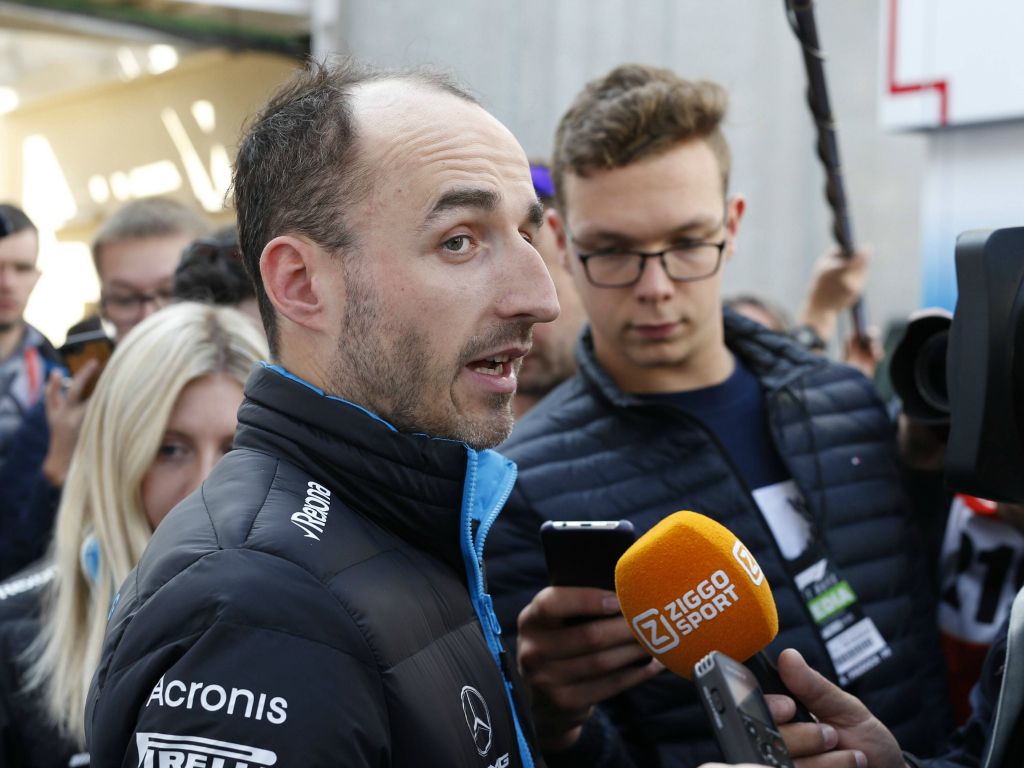 PlanetF1: History says Daniil Kvyat. He didn't see out 2016 with the team that he started the year with and then he also didn't finish 2017. However, this year we think he will be safe. We will say Valtteri Bottas. If he hasn't won a race by the August break, Mercedes really need to put Esteban Ocon in that car.
F1 Word: I might be in the minority with this one, but I really do like Daniil Kvyat. However, it seems pretty obvious that he is just a place holder for Toro Rosso and all these 'last chance' lines from Helmut Marko just add fuel to that fire. I'm not expecting anyone to be replaced during the season. However, with Red Bull junior Dan Ticktum trying to secure enough super licence points to race in F1, if anybody is going to get ditched to make room for him, it will be Kvyat…again.  
Late Braking: A tough one but we'll go with Robert Kubica here. There are doubts as to whether he is the same driver as before his crash.
GPFans: Daniil Kvyat's leash must so short that Dr Helmut Marko can see into his dreams. Any torpedoing and Marko will move heaven and earth to secure a fast-tracked F1 debut for Dan Ticktum.
Who will be this year's Alonso v Vandoorne with the most one-sided qualifying battle? (3 points)
PlanetF1: Raikkonen v Giovinazzi.
F1 Word: I get the feeling Charles Leclerc will be close to Sebastian Vettel and so, that left me with Red Bull and Mercedes. But, after much deliberation, I've gone with Verstappen v Gasly for this one. Looking back at 2018, Hamilton comfortably beat Bottas, but Verstappen also cruised it against Ricciardo. Gasly is new to the team and 2019 will only be his second full season in F1. I feel like that will be significant and so I expect Max will beat Pierre comfortably on a Saturday.
Late Braking: Perez vs Stroll. It's fair to say Lance is not the best qualifier in F1 history.
GPFans: Kimi Raikkonen v Antonio Giovinazzi has all the 'champion v newcomer' ingredients of last year's McLaren line-up. It could even benefit Alfa to let Kimi take the lead, particularly early on, when bigger point hauls can often land in midfield teams' laps.
What is one bold prediction (not already mentioned) you want to look really smart about this season? (5 points)
PlanetF1: Before this section becomes a bit of Lance Stroll love-in, we will put our necks well and truly on the line and say  Max Verstappen will leave Red Bull by the end of the season. We can imagine it now…the Honda engine doesn't get him any closer to the World title battle, the moaning starts and then, after one DNF too many he is just through with it, instead going into the warm embraces of either Mercedes or Ferrari.
F1 Word: Lance Stroll will beat Sergio Perez. No, I haven't lost my mind completely (yet)…but the question did ask for a 'bold prediction'. So, in for a penny and all that. Lance Stroll gets a lot of stick, but he is not the awful driver that many say he is. World beater? Probably not. However, he has the potential to be a solid midfield driver and I think he will be a lot closer to Checo this season than some are predicting.
Late Braking: We think at least four drivers win more than four races this season, and they might not all be from the same two teams… but we'll let you lot in the comments take a swing at who they will be…

GPFans: Lance Stroll is a properly good racer and this season he will prove it once and for all. Lost in Williams' woes was the Canadian's supreme ability in the early going of races, particularly off the line, which could be vital in the condensed midfield battle. Sergio Perez didn't really get the better of Esteban Ocon, but remains a good measuring stick which Stroll can finally begin to shake off the billionaire tag against.
We have set up a fantasy team and league for the new season! The code to join is: a27391208c
Follow us on Twitter @Planet_F1 and like our Facebook page.