F1 2021 mid-season driver rankings: 11-20
With the first half of the 2021 campaign done and dusted, here's how we rank the 20 driver's seasons so far.
Kicking things off with the bottom 10…
11: Sergio Perez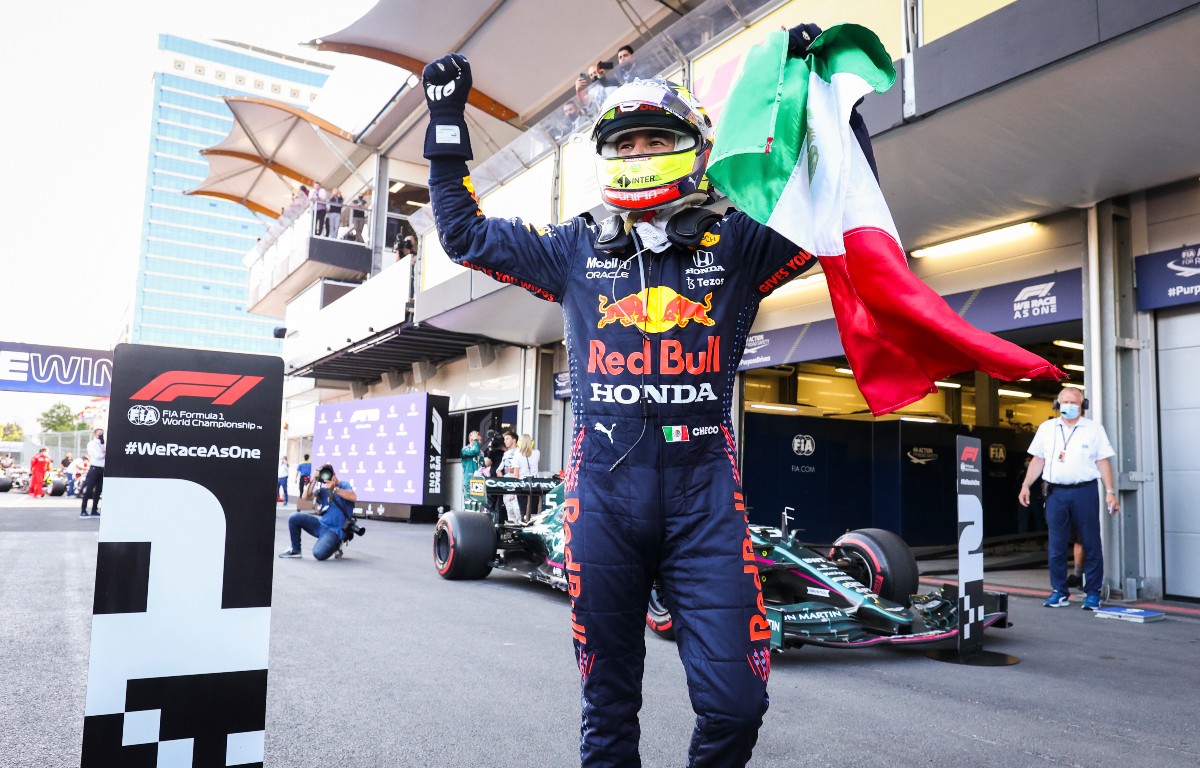 Few drivers on the grid have had as mixed a first half of the year as Checo, as shown by the fact that he's ended up slap bang in the middle of this ranking.
On one hand, he does already have one race win to his name which is immensely impressive, has only crossed the line outside of the top six twice when he has finished a race and has often been much closer to Max Verstappen than the Dutchman's previous team-mates were, especially in terms of race pace.
However, the Mexican has also made a few costly mistakes that have ended up ruining his race weekends, has struggled in qualifying on multiple occasions and isn't yet near enough the level of Verstappen on a consistent basis.
If he had been with Red Bull for longer, he'd probably be a little lower down this list, but given it's his first year in a car that is notoriously difficult to drive, he's performed relatively well thus far.
12: Lance Stroll
In terms of how he has performed compared to the other driver in the same car as him, Stroll has undoubtedly made some progress this year, but is still ultimately losing his intra-team battle.
That wasn't the case at the start of the year, when he was clearly the strongest Aston Martin driver and looking better than ever, comfortably out-qualifying and out-racing Sebastian Vettel in the first two races, but that has rarely happened since.
Post-Imola, the Canadian has been overtaken by the German in terms of points, and the gap would be huge if the latter wasn't disqualified in Hungary. The race in Budapest was one of Stroll's low points of the year too as he took himself and a few other drivers out at the first corner. He's also now losing the qualifying head-to-head 7-4.
It hasn't been a bad season by any means, and he has finished in the top 10 more often than Vettel, but he's 12 points behind and is second-best on Saturdays, which isn't quite good enough if he wants to prove he's World Champion material as he has claimed.
13: Valtteri Bottas
To try and keep his seat for 2022, Bottas would have been aiming to finally take the fight to Lewis Hamilton this season, but instead, it's largely been more of the same.
On his day, he has shown that he's still good enough to battle with the best, out-qualifying Hamilton three times with some stunning laps and putting in a few decent Sunday drives too, standing on the podium six times, four more than Red Bull counterpart Perez.
The lows have been very low indeed though, with the Finn struggling to even get inside the top 10 in Imola and Baku, crashing out of the former after coming together with George Russell while being overtaken by the Williams man. He also retired in Hungary after making a big mistake at the start, taking out a few others too.
On the whole, Bottas' first 11 rounds haven't been a disaster, but haven't been great either considering he drives a Mercedes, and it is almost certainly not good enough to secure his future with the team.
14: Mick Schumacher
Would've loved some points this weekend, but really enjoyed the experience. Now – summer break🌞 #MSC47 #HaasF1 pic.twitter.com/nhv5UcVQDS

— Mick Schumacher (@SchumacherMick) August 3, 2021
Each of the three 2021 rookies has had a difficult start to life in Formula 1, but of them, Schumacher has been the most impressive.
Impressing is a tall order in a car that is comfortably the worst on the grid but he has managed to do so at times, generally being far stronger than team-mate Nikita Mazepin and defending excellently when up against the likes of Verstappen and Daniel Ricciardo in Hungary.
It hasn't all been positive though, with the Haas man making a fair few errors, crashing out heavily at multiple race weekends.
He himself has dubbed the first half of his year as average, and that's a pretty fair assessment really. Still, there have been signs that he can really kick on once he has the car.
15: Kimi Raikkonen
Given Kimi is renowned for not having much to say, it's perhaps fitting that there really isn't much to say about his first half of the season.
Even at the age of 41, it still feels like he's good enough to occupy a spot on the grid thanks to some excellent wheel-to-wheel racing on Sundays, which has earned him two top-10 finishes, although he has made a few mistakes too.
In terms of outright pace, the Iceman is undoubtedly past his best, shown by the fact that he's now very much second best to his team-mate on Saturdays.
All things considered, he's been, like Schumacher, very much average. Being average is a better achievement for a rookie than it is for a former World Champion, though.
16: Antonio Giovinazzi
Much like his team-mate, Giovinazzi's first half of the season hasn't been particularly eventful or interesting on the whole.
With Raikkonen past his peak, the Italian's sole aim would have been to finally make himself Alfa Romeo's lead man, but he's failed to really do so, remaining second best to the Finn on race days in terms of results.
In his defence though, he has had his fair share of bad luck and, as mentioned, is now clearly the faster of the two drivers, shown by the fact he leads the qualifying head-t0-head 8-3.
Really, his season hasn't been any worse than Raikkonen's; they're very much evenly matched. The difference though is that he's supposed to be in the prime of his career while Kimi is well past his. Given that, he should really be winning this intra-team battle.
17: Daniel Ricciardo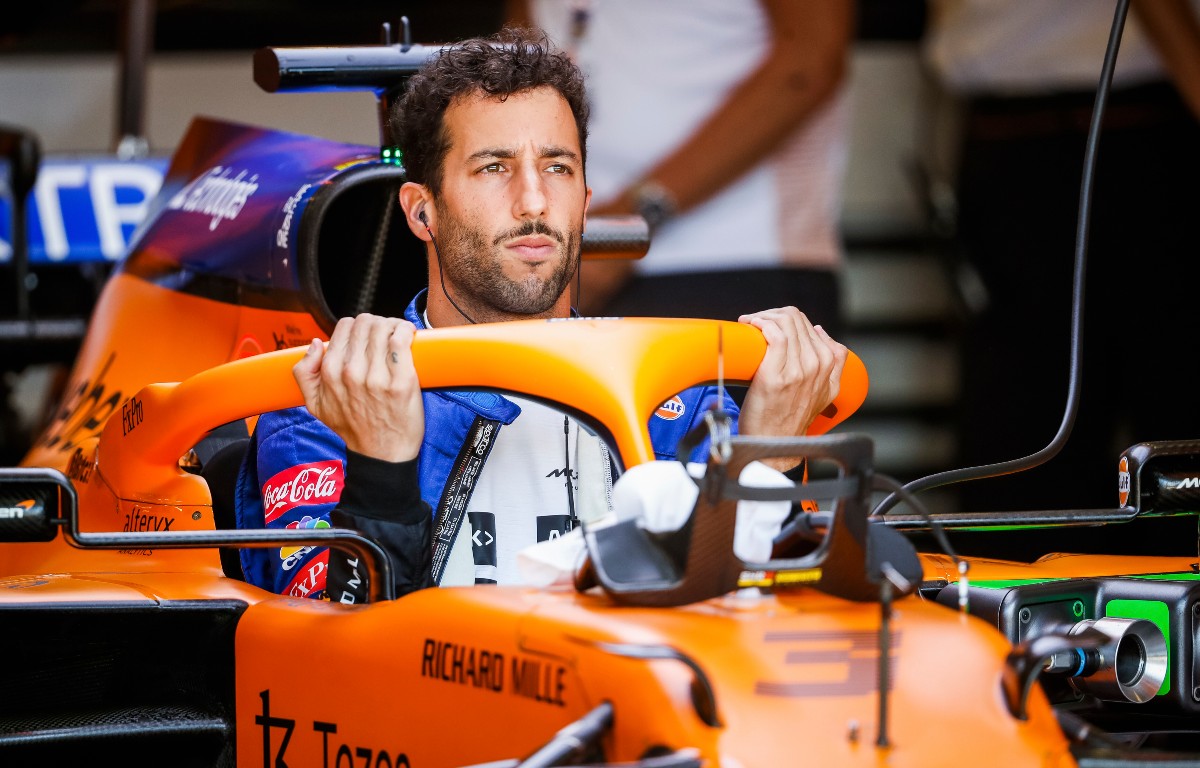 Well, this certainly isn't where we were expecting to put Ricciardo in our mid-season rankings at the start of the year. Relative to expectations, nobody has had a more disappointing campaign than the Aussie.
Sure, he's been up against one of the drivers of the season in Lando Norris, but even so, the deficit to the Brit has been far too big far too often. He's regularly been around a second slower in qualifying and the gap has been huge in races too, with him even being lapped by his team-mate in Monaco.
With three top-six finishes and three rounds in which he has out-qualified Norris, there have been some signs that he's starting to get to grips with his new machinery, but not too many.
Ultimately, being 63 points behind a team-mate when in midfield machinery is really poor for any driver, let alone one who has been considered one of the best on the grid for years. If he is to maintain that reputation, he needs to find his feet.
18: Nicholas Latifi
Latifi's first half of his second season on the grid was shaping up to be a bit of a disaster, but he salvaged it somewhat in the final race.
Prior to the Hungarian Grand Prix, he had been beaten by Russell in every single qualifying session and every single race in which they both finished. Things don't get much worse than that.
The last race before summer was excellent though and undoubtedly the highlight of his F1 career to date, with him finishing in P7 after holding his own in P3 for a good while and not putting a foot wrong throughout, remaining ahead of Russell from start to finish.
It was the exact sort of opportunistic drive that is needed when in a backmarking car and single-handedly saved him from maybe even finishing 19th or 20th in these rankings given how badly he was losing his intra-team battle.
19: Yuki Tsunoda
Big things were expected of Tsunoda ahead of his first season in F1, and it's fair to say he hasn't lived up to expectations so far.
That's because of the huge number of errors he has made, with the AlphaTauri man crashing out at some point in the weekend in Imola, France, Baku and Hungary.
The reason he's not bottom of this list is because, when he has managed to stay on track, he's been quite impressive at times, finishing in the points on five occasions and making some good overtakes, even if he hasn't come close to matching team-mate Pierre Gasly on the whole.
It's clear that he has the talent to go far, but he simply has to stop crashing so regularly if he wants to achieve anything with that talent.
20: Nikita Mazepin
Coming in at P20 is the man that, to be honest, most would have expected to come in at P20. The now nicknamed Nikita Mazespin.
As said nickname shows, the Russian has often ended up facing the wrong way this season after making mistakes. That hasn't been the only issue either, with his driving angering his fellow drivers on numerous occasions and him usually being a lot slower than Schumacher.
He has at least started to improve in all of those areas in recent times but has hardly been impressive on the whole, out-qualifying Schumacher only once and finishing ahead of him on race day twice.
Having the worst car on the grid and one that is very tricky to drive doesn't help his cause of course, but even taking that into account, it's been a bad start to Mazepin's F1 career.