F1 2021 predictions: Title winners, wooden spoon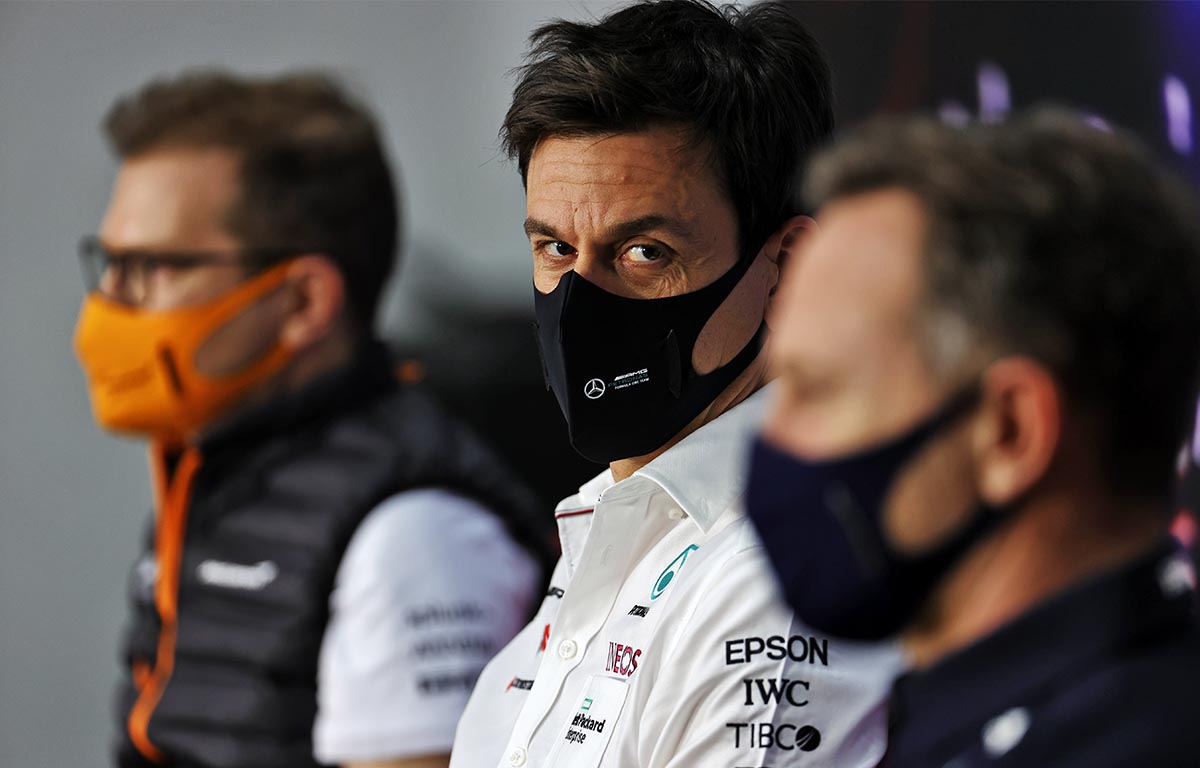 Ok, we have put this off for long enough now…it's time to make ourselves look very foolish come December with our F1 2021 predictions.
Our team of editors – Michelle, Mark, Jon, Finley and Jamie – have all gazed into their respective crystal balls and reckon they have got the 2021 season all figured out.
Let's find out, shall we?
We will get this one straight out of the way…who wins the Drivers' World Championship? (1 point)
Michelle: It will be Lewis Hamilton, again.
Mark: I'd quite like to get at least one point come the end of the season so I am also going to pick Lewis. He will be made to work harder for it this year, though, hopefully!
Jon: Have to agree with you guys. Lewis is in charge of his own destiny – he will surely have the hunger (and the car, of course) required for that record eighth title.
Finley: Sorry to be boring, but I'm also going for Hamilton. If he has the car, Verstappen will push him hard and take it to late in the season. But with no experience of an F1 title fight, I can't see him beating the Mercedes man.
Jamie: Right, I'm going to split from the crowd…2021 World Champion, the tyre specialist Sergio Perez. Red Bull looked strong in testing and while Mercedes are extremely likely to be back on form come Bahrain, if there is an opportunity there to be taken, Perez is the man!
And which team will win the Constructors' World Championship? (1 point)
Michelle: A tougher one to predict, I'll go with Red Bull for something different. Not because Mercedes had an awful pre-season, but because Red Bull now have two competitive drivers in Max and Checo. Mercedes haven't had to counteract another team's strategy in years, it could catch them out.
Mark: I am not buying for a single second that Mercedes are in any sort of major trouble heading into this season. I'm sure there will be plenty more Mercedes 1-2 finishes and us hoping (again) for a more competitive sport in 2022.
Jon: I'm with you there, Mark. Mercedes are simply so efficient it seems inconceivable they would lose their way during a comparatively short off-season and with no huge regulation changes.
Finley: Every fibre of my being tells me not to bet against Mercedes, but I'm doing it anyway. I think they and Red Bull will have evenly-matched cars and as I said, Hamilton will get the better of Verstappen, but I think Perez will get more points on the board than Bottas and that will make the difference.
Jamie: Michelle, Finley, I'm with you. I think in a competitive RB16B, Verstappen and Perez will be consistent names in the top three. It will be tight, but over a record 23 races I do not think Bottas will regularly get the better of the Red Bull duo. I am going with Red Bull.
Excluding Mercedes and Red Bull, which team will finish highest? (1 point)
Michelle: Ferrari.
Mark: Ferrari will improve this year but I'm finding it very hard to overlook McLaren. Yes, they are restricted in their token spend due to fitting the new Mercedes engine but they have a great foundation to build on and a fantastic driver line-up.
Jon: McLaren here too. They appeared to be exuding a quiet confidence during testing and look to have all their ducks in a row to make further progress this year – not quite sure that's the case with some of their direct rivals.
Finley: That's three for McLaren. They have an excellent line-up, a Mercedes engine and looked good in pre-season.
Jamie: McLaren for me as well. Last season they snatched P3 from Racing Point in Abu Dhabi, despite regularly not having the faster car. With the momentum the team has, coupled with that Mercedes engine now in the back, I am backing McLaren.

And which team will finish with the wooden spoon? (1 point)
Michelle: Gutted to say this will be Haas. While happy for Williams to avoid P10, this is not the way I wanted the Schumacher name to return to the grid.
Mark: I'm with Michelle on this one. They have their wheelbarrows of cash courtesy of the Mazepin family and that's all they will care about this year. A case of needs must.
Jon: A third vote for Haas, except I wouldn't say it's cut and dried. I think the two young drivers may do a bit better than many people expect and score the odd point or two.
Finley: Haas, and it won't be close. They had arguably the worst car last year but avoided rock-bottom thanks to two top drives from Romain Grosjean and Kevin Magnussen. With a rookie line-up, I can't see the same happening again.
Jamie: A clean sweep, Haas. Mick is a super talent, but well known for needing a season to feel his way into a series. Mazepin is a bit of a wildcard, I think anyone who can predict how his season will go really does have a crystal ball. With no updates on the VF-21, it is a continuation of the poor VF-20. It is hard to see them avoiding P10.

Now would be a good time to just run us through the full team pecking order… (1 point for each correct place)
Michelle: Red Bull, Mercedes, Ferrari, McLaren, Aston Martin, AlphaTauri, Alpine, Alfa Romeo, Williams, Haas.
Mark: Mercedes, Red Bull, McLaren, Ferrari, Aston Martin, Alpine, AlphaTauri, Alfa Romeo, Williams, Haas.
Jon: Mercedes, Red Bull, McLaren, Ferrari, Alpine, AlphaTauri, Aston Martin, Williams, Alfa Romeo, Haas.
Finley: Red Bull, Mercedes, McLaren, Alpine, Ferrari, AlphaTauri, Aston Martin, Alfa Romeo, Williams, Haas.
Jamie: Red Bull, Mercedes, McLaren, AlphaTauri, Ferrari, Alpine, Aston Martin, Williams, Alfa Romeo, Haas.

On to some driver battles now. Norris v Ricciardo, who wins? (1 point if correct)
Michelle: Danny Ric. I love Norris, he's great on and off the track, but he still drops the ball a bit too often. He'll lead the way in the first half as Ricciardo adjusts to life at McLaren, and the second half of the season will be all Ricciardo.
Mark: Very, very excited to see what Ricciardo can do inside the McLaren. Not only will he beat Lando but I reckon he will finish highest in the standings after the Mercedes and Red Bull lot.
Jon: Norris' reaction to Ricciardo's arrival will be one of the most fascinating aspects of the season. Will he thrive or fade? Hopefully the former, but I still see Ricciardo having the edge.
Finley: Ricciardo, for sure. Sorry Lando, but the Honey Badger is really, really good, and will remind everyone of that. Like Mark, I think he'll take P5 in the standings.
Jamie: In the right car, Ricciardo can compete at the very top of Formula 1 and without the machinery he is a standout of the midfield. I think Norris has a fantastic future in Formula 1, but Ricciardo will win this battle in 2021.
And how about the battle between two former World Champs: Vettel v Alonso? (1 point if correct)
Michelle: Vettel. I don't believe Alpine has what it takes to fight Aston Martin. And I'm really, really, really hoping Vettel comes good this season. There's no pressure on the German. If he loses to Stroll, well the critics can say they all saw in 2020 that he was spiralling. And if he beats Stroll, well that's what a four-time World Champion should do. So no pressure means no stupid mistakes. I hope.
Mark: I'm not fully convinced we will see the ruthless Seb of old and if anyone can outperform a car that may not be up to scratch with the head of the midfield, it's Alonso. He is an absolute animal and I'm absolutely delighted that he is back.
Jon: Alonso. Would love to see Vettel put his Ferrari 2020 misery behind him and shine this season, but if we were having to predict a team to perform below expectations I'd go for Aston Martin. They might miss Sergio Perez more than they think.
Finley: Unlike when they went head-to-head for titles, Alonso will come out on top. He looked like he had never left in testing, and the Alpine seemed solid if not rapid. I do think Seb will drive a lot better than he did last year, but I'm not convinced about Aston Martin.
Jamie: Seb throughout his Formula 1 career has seemed to decline when faced with adversity, and after the disaster that was pre-season testing I worry for him. Alonso is the master of outperforming his car, so I am backing Alonso.

Let's have your thoughts on Leclerc v Sainz at Ferrari… (1 point if correct)
Michelle: Leclerc. Ferrari may say no No.1 but I call bull, or in this case, horse s**t.
Mark: I think Sainz will play a similar role to what Bottas played at Mercedes, providing the calm after the storm. And, like Bottas, he will be second fiddle to the main man.
Jon: Leclerc, but not sure he will be quite as dominant as you guys think. It could take some time to adjust but I can see Sainz having a strong second half of the season.
Finley: I'd love Sainz to take the fight to Leclerc, but I just can't see it happening. The Monegasque was mind-blowingly good last season and, unlike his new team-mate, will be comfortable in the car from the off. Besides, would Ferrari allow Sainz to be more than a number two? I'm not so sure.
Jamie: Leclerc has proven already he has that unique talent which separates the great from the elite. Sainz is yet to prove himself at that level, and considering how little testing Sainz has done in the SF21 I have to go with Leclerc.

And one final battle…Gasly v Tsunoda. Which driver comes out on top? (1 point if correct)
Michelle: Gasly. He is thriving at AT and that will continue this season before he moves on to pastures new for 2022.
Mark: I love how Gasly has bounced back from his Red Bull demotion but I'm all aboard the Tsunoda hype train. Don't let me down, Yuki!
Jon: My first impressions of Tsunoda in F1 have been fantastic. He'll be super-quick, but too erratic? Possibly. Tough one – Tsunoda, just.
Finley: Tsunoda will put in some stunning performances and Helmut Marko will big him up as much as humanly possible, but he will also have a few crashes and finish a few points behind Gasly, who will have another great year.
Jamie: I have followed Tsunoda closely ever since his Formula 3 debut, and his rapid rise through the junior categories has been mighty impressive. This is a driver with huge potential and an ability to compete immediately in a new series. I have bought in, Tsunoda will come out on top.

The one we've all been waiting for…give us one bold prediction for the 2021 season. (5 points if correct)
Michelle: This is the final year Mercedes will have Lewis Hamilton and Valtteri Bottas as its line-up. Both are gone. Next year will be an all-new pairing with Max Verstappen and George Russell.
Mark: After picking my jaw up from the floor following Michelle's bombshell, I'm putting all my eggs in Sergio Perez's basket and saying he will win at least three races this year. Is that bold enough? I reckon so!
Jon: With 23 races scheduled, every driver to score points is not so bold. But how about George Russell and Nicholas Latifi to score points for Williams at least TWICE each?
Finley: I was going to say Ricciardo will win a race, but the stewards (Mark) have deemed that not bold enough so… Ricciardo will get a win and Alonso will get a podium. If it happens in the same race, I may pass out from all the excitement.
Jamie: Perez will be crowned 2021 World Champion, but not be retained by Red Bull for 2022. You wanted bold, there it is!

Bonus question: Will Kimi Raikkonen retire at the end of the season?
Michelle: Just leave him alone, he knows what to do.
Mark: Just leave him alone, he knows what to do.
Jon: Just leave him alone, he knows what to do.
Finley: Just leave him alone, he knows what to do.
Jamie: Just leave him alone, he knows what to do.
Follow us on Twitter @Planet_F1, like our Facebook page and join us on Instagram!