Improvements every F1 driver has to make: Part 2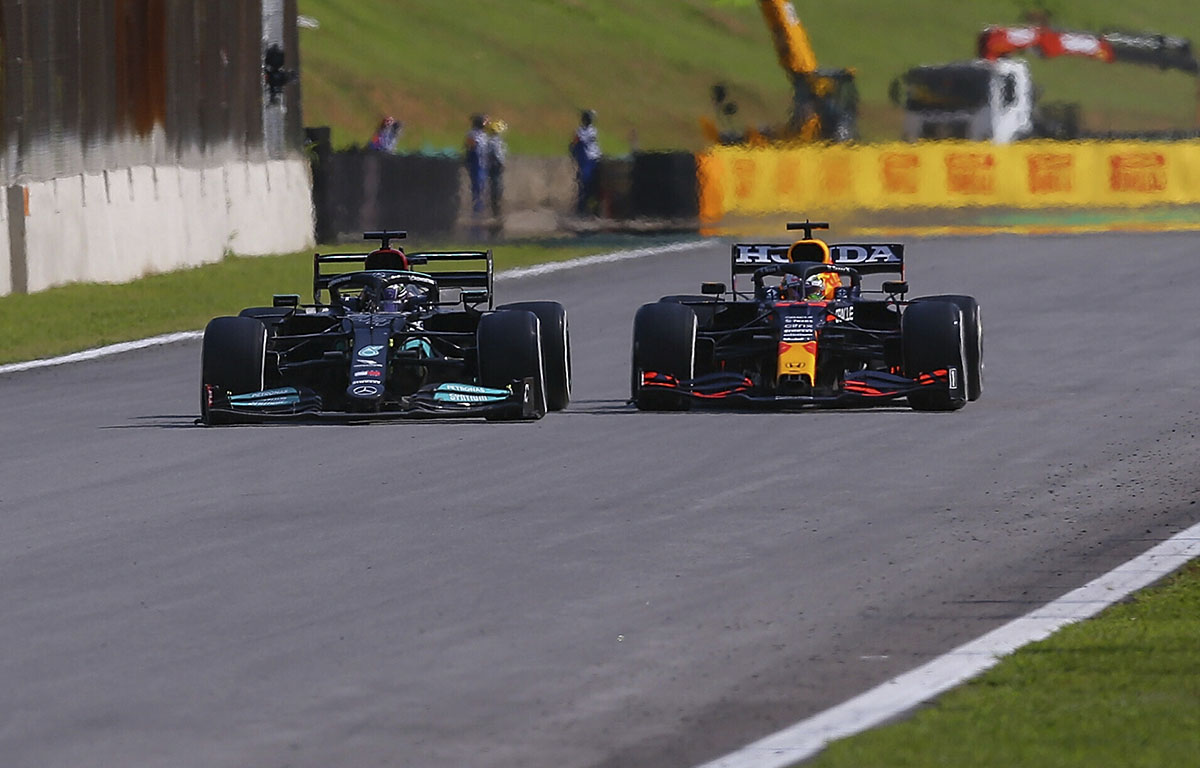 After evaluating the drivers in the bottom half of the grid last week, here's part two of our feature pinpointing one key area for each Formula 1 driver to improve in 2022 featuring those from Alpine, McLaren, Ferrari, Mercedes and Red Bull.
Esteban Ocon: Match Alonso's peaks
There's a strong argument that Esteban Ocon should simply continue as he is after a season in which he survived and thrived alongside Fernando Alonso.
The Alpine pair formed one of the most productive partnerships on the 2021 grid and were equal in the qualifying head-to-head battle, but despite Ocon being the one to claim the Enstone team's first win since 2013 it is still Alonso most expect to bring a touch of magic.
Could Esteban ever produce the kind of performance Fernando did in Qatar, for instance, transcending his machinery to such an obscene level?
If Alonso is to hit those heights with more regularity in the second season of his comeback, the onus will be on Ocon to go with him.
Fernando Alonso: Stop wasting energy
He has cut a more relaxed figure on his return to F1 – but Alonso wouldn't be Alonso without a little friction in the air, would he?
His main source of irritation in 2021 was the stewards, whom he felt were lenient on Pierre Gasly and Charles Leclerc after both used the run off to pass him at Turn 1 at the start in Styria.
To test the stewards' stance, Alonso blatantly made no attempt to take T2 in Sochi – having indicated his intention on the reconnaissance lap – and it all finally spilled over in Austin, where after forcing Kimi Raikkonen to pass him off track he gave Antonio Giovinazzi both barrels.
It was a distracted, self-sabotaging performance straight out of the McLaren-Honda years – a day when making a point took priority over scoring points – and amounted to a gigantic waste of energy.
Daniel Ricciardo: Focus on racing
The worst season of Daniel Ricciardo's F1 career came as a shock to the system but had arguably been a long time coming.
From the moment he left Red Bull at the end of 2018 and dropped into the midfield with Renault, Ricciardo had been perceived by some to be cashing out, mounting an aggressive brand-building mission to the extent he sometimes seemed more Instagram influencer than racing driver.
He got away with it at Renault alongside Nico Hulkenberg and Ocon, but alongside a driver as talented and ambitious as Lando Norris? He looked a far cry from the free spirit of the Red Bull days, especially in the first half of the season.
Victory at Monza was a fleeting reminder the world of F1 feels like a better place when Ricciardo is fighting at the front, but it would be a fatal mistake to assume the new regulations will take away the pain of 2021.
Lando Norris: Temperament
Four podium finishes and a first pole position were the highlights of Norris' 2021, but he didn't need telling that his breakthrough year could have been even better.
His maiden F1 pole might have come much earlier as Norris emerged as a surprise contender at Imola, where a track limits breach saw his best time deleted.
It eventually came in Russia, where he led beautifully and held off Lewis Hamilton towards the end – until the rain arrived and he and McLaren panicked, stayed out on slicks and slipped to seventh.
Losing the win in that fashion was tough to take and it was worrying how Norris faded after Sochi – never quite hitting those heights again and being outqualified by Ricciardo in Austin and Mexico as McLaren lost P3 in the Constructors' Championship to Ferrari.
He has clearly made big steps forward, and only his temperament can stop Norris joining the elite.
Carlos Sainz: Softening inputs
Carlos Sainz's reputation increased immeasurably in 2021 as he outscored the Prancing Horse's prince, claiming four podium finishes to Leclerc's one, but there were signs there is a ceiling to what he can achieve at Ferrari.
Three crashes in four weekends between Hungary and Italy threatened to take the sting out of his season, his FP3 shunts at Zandvoort's T3 and Monza's Ascari chicane – losing the rear in change-of-direction sequences – almost mirror images.
Such incidents are the kind a driver of his technique, reflexive with harsh inputs, will always be susceptible to – good for generating tyre temperature over a lap in the right conditions, not so good for maintaining them over a stint (see his falls from fifth on the grid to 11th in Portugal and France).
Sainz's long-term success will hinge on continuing to disguise the slight shortcomings in his driving style.
Charles Leclerc: Strike the right balance
In his fourth season, Leclerc in 2021 found himself at the same stage of his career as Max Verstappen during his crisis in 2018 – a driver all with the ability, but not the machinery, to compete for the title overreaching in his determination to make things happen.
There was a symmetry to Leclerc's qualifying crash in Monaco, which stopped him from starting his home race from pole, occurring at the very spot Verstappen slumped to his lowest point three years earlier.
Offended by the insinuation a complete change of approach was required, Verstappen eventually dug himself out of the hole with time, by maturing and learning to strike the right balance.
It is a process Leclerc is yet to complete as, for all his brilliance, he still has one too many incidents across a season.
George Russell: Dealing with adversity
🗣️ George Russell: "I don't believe a driver gets quicker, they do get better, more consistent."

[via GPFans]#F1 pic.twitter.com/8Zz5Csvjo8

— PlanetF1 (@Planet_F1) January 30, 2022
As impressive as he was over three seasons at Williams, George Russell has yet to be seriously challenged as an F1 driver.
Even when he lost Sakhir 2020 in the most devastating circumstances, he still kind of won, leaving an impression so great Mercedes wanted more.
He will test Hamilton – vulnerable after being dethroned as World Champion – in ways he hasn't been tested for years, but Hamilton will also probe Russell in a fashion he never was by Nicholas Latifi.
Will a confident character like Russell be ready for the trauma and psychological torture that will come, and surely it will, when Hamilton – whose peaks remain higher than arguably anyone in F1 history – beats him by a massive margin for the first time and leaves him lost for answers?
His response to those moments will make or break his Mercedes career.
Lewis Hamilton: Handling pressure
Did Hamilton's relatively unchallenged run of titles after Nico Rosberg's retirement come at the cost of his ability to handle pressure? It felt that way at times in 2021.
Driver error cost him victory in Baku – despite Mercedes' attempts to convince us otherwise – and his poor starts to the sprint races at Silverstone and Monza felt very 2016 and directly contributed to the controversy that followed.
Yet there were also hints of fragility in the way he raced, inviting Verstappen to run him out of road by placing himself on the outside of chicanes on the opening laps at Imola and Monza – falling into exactly the kind of trap he frequently used to lure Rosberg into.
Those moves in particular – uncharacteristically naïve for Hamilton these days – indicated Verstappen had got inside his head.
Perhaps losing the title, especially in those circumstances, will focus his mind and prove to be the F1 equivalent of poking the lion.
Sergio Perez: Qualifying
Sergio Perez ultimately did the job for which Red Bull signed him in 2021, playing the wingman role to perfection by holding up Hamilton in Abu Dhabi and claiming five podium finishes – including victory in Baku – along the way.
What Red Bull didn't sign him for, however, was to qualify so far off Verstappen that he was of no use to his team-mate at some races – despite some superb recovery drives.
Only nine times in 22 races did Perez qualify in the top four, falling at the Q2 hurdle in Bahrain and Qatar and failing to even progress from Q1 at Zandvoort.
Weren't those sorry Saturdays supposed to end when Red Bull stopped persevering with erratic youngsters and signed a seasoned pro?
Max Verstappen: Picking battles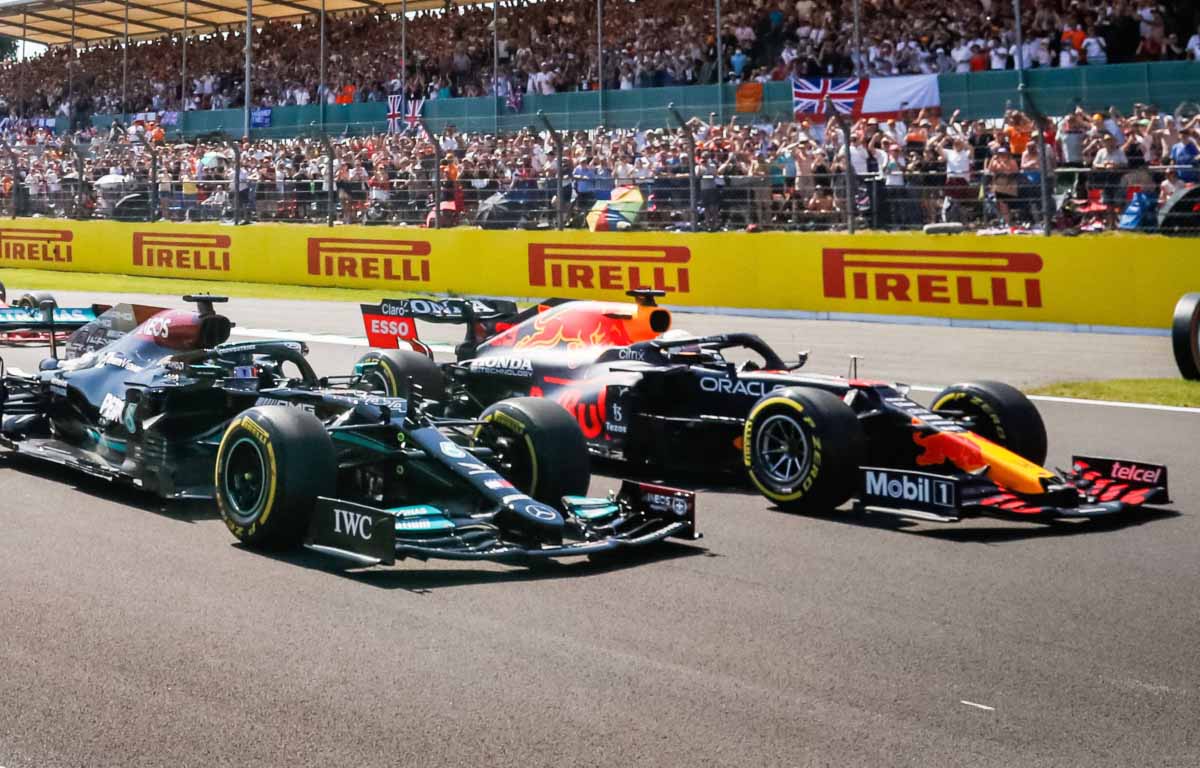 In the end Verstappen could consider himself fortunate that the Safety Car in Abu Dhabi saved him from having to take a long, hard look in the mirror.
He would only have regretted his collision with Hamilton at Copse Corner had it contributed to costing him the title – and even then, you suspect, he wouldn't have acknowledged it publicly because that would've been an admission of weakness.
The reason Verstappen was so determined to build a reputation as a no-compromise competitor in his early days revealed itself in 2021 as Hamilton, with a World Championship on the line, tended to err on the side of caution whenever there was doubt over what Max might do.
The uncertainty he has instilled in his rivals over many years is a mighty psychological advantage for Verstappen.
But Silverstone still stands as a warning that it's OK – even for him – to sacrifice some battles in the name of ultimately winning the war.
If you missed part one of this feature, you can catch up and read it here.
Mercedes want to send statement in 2022
James Allison has revealed that Mercedes want to send a statement in 2022.