The curious case of McLaren in F1 2022
While the struggles of Daniel Ricciardo have been firmly in the spotlight in the first half of 2022, McLaren themselves have had something of an odd year so far.
Their form on track has arguably seen them have the biggest peaks and troughs from race to race of any of the teams on the grid, with neither car anywhere near the points in Bahrain, before Lando Norris took a podium finish at Imola just three races later.
A run of P15, to P7, to P5, to P3 in the first four races is quite a turnaround.
While the MCL36 has been pretty competitive at times, they've only amassed half the amount of points that they had at the same stage last season (81 compared to 163).
A large portion of why their start has stuttered can come down to how Norris, whose remarkable run of only once finishing outside the top five in the first 11 races last year – perhaps he's the rightful Mr Consistency instead of George Russell? – could not be replicated in their 2022 challenger.
They still occupy fourth place in the Constructors' Championship at the moment, although Alpine currently share their points tally, having made only a four-point improvement on their 2021 tally after 11 rounds last year.
This is a case, then, where McLaren have gone backwards, yet they're staying in the same place.
They've done a good job of quietly going about their business despite this, with the attention on Ricciardo perhaps serving as a solid distraction to their comparative lack of points, but there has also been an emotional seesaw with team CEO Zak Brown both publicly saying his driver's contract has "mechanisms" for an early exit and then fully committing to keeping him until 2023.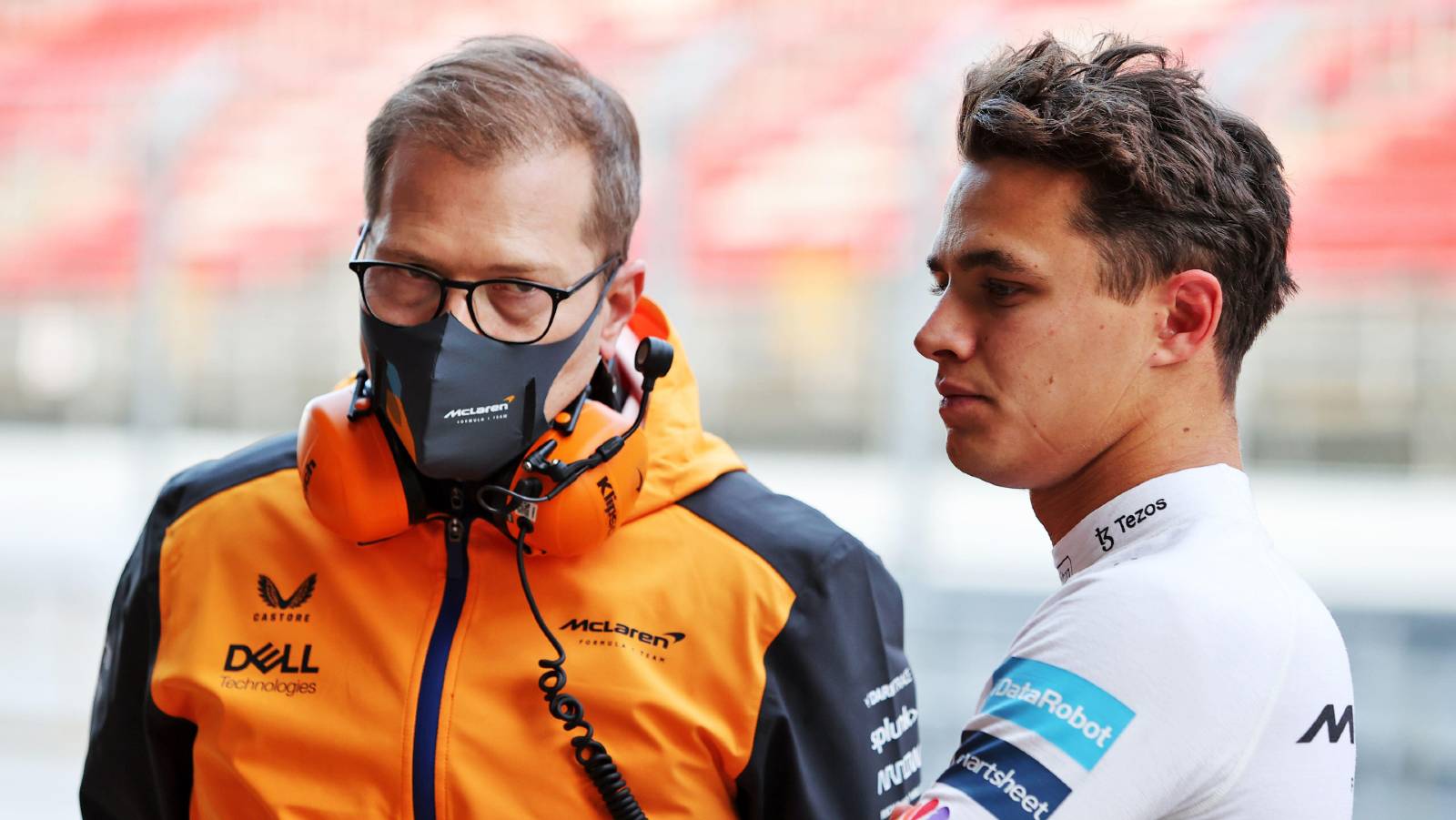 Regardless of whether or not this has served to have motivated Ricciardo, which it appears to have done, the queue of drivers looking to come to the team has been put to one side for now.
That statement led to speculation that will have caused what, in hindsight, will have been an unnecessary headache for the team in testing times.
But as for where they are away from the circuit at the moment, things look like they are really coming together for them – and they seem to have got everything right.
A fresh cash boost came to the team and they appear to have gone from strength to strength ever since.
Signing a myriad of new sponsors, selling and re-renting their Woking base for a further financial injection, taking the McLaren Racing brand into IndyCar, Extreme E and Formula E from next year, Norris and Ricciardo being extremely popular and marketable, the list could go on.
Their list of drivers is increasingly impressive too, with their 'roster' now including Alex Palou, Colton Herta and Pato O'Ward – with all three having finished in the top five in last year's IndyCar standings, and Palou taking the championship outright.
This shows that the team has plenty of bright options for the future across multiple series, and the infrastructure within McLaren seems to be up there with the very best of Formula 1 at the moment.
In spite of their comparative struggles compared to 2021, McLaren still have a lot of positivity around them and, having said their masterplan is to be fighting for World Championships again by 2024, it looks as though their current situation is laying the groundwork for something which could end up being pretty special.
If short-term pain leads to long-term gain, it will be worth the wait for them. But wrestling back control of fourth place from Alpine will have to do for now.
An intriguing time ahead.