Conclusions from the F1 2022 season so far: New regs, Ferrari pain and more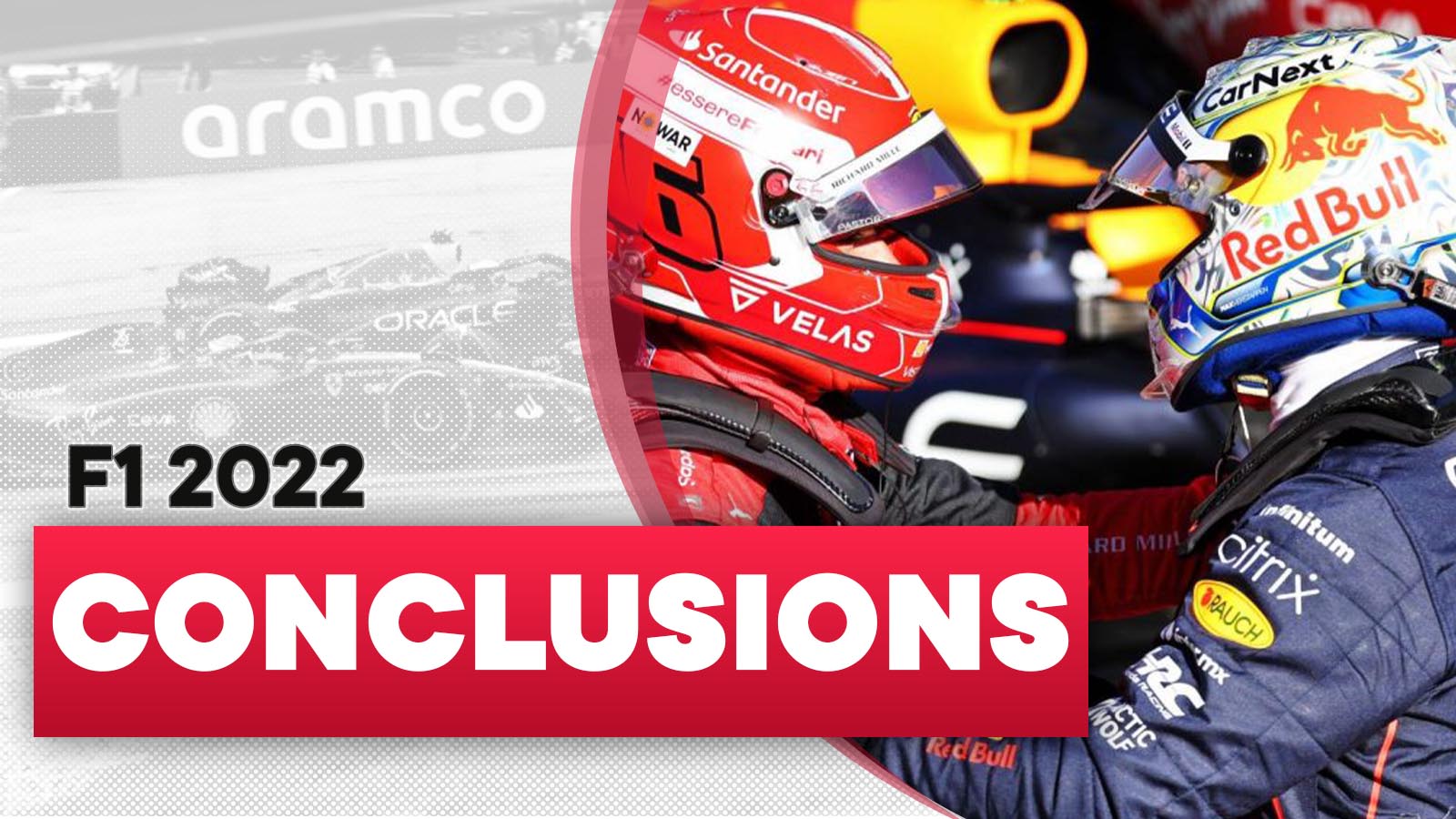 So what have we learned from the first half-season of Formula 1's brave new world?
The 2022 campaign was the most anticipated for years, marking the arrival of new rules intended to revolutionise the racing.
Some things have changed, yes, but others (Ferrari incompetence for one…) have stayed very much the same.
Here are our leading conclusions from what we've seen so far this year…
The new rules have (mostly) worked a treat
And so they should have, really.
The 2022 regulations, after all, were the most thoroughly researched rule changes in F1 history, refined over several years by a group of highly knowledgeable and experienced engineers.
If these rules somehow didn't have the desired effect, where to turn next?
Confirmation came quickly as Max Verstappen and Charles Leclerc raced spectacularly in Sakhir and Saudi Arabia, able to follow closely where the car in front would once be shielded by a forcefield of turbulent air, and the signature moment for these rules so far was the multi-car dash to the podium at Silverstone.
The revised regulations have finally resolved F1's long-term aesthetics problem (the Ferrari F1-75, in particular, is potentially the most elegant design of the last 30 years), but the new cars are not without their issues.
Complaints from those prone to porpoising may be dismissed as the sour words of sore losers but must be heard when drivers – and not just those in Mercedes overalls – express fears over long-term risks to health.
As well as making the cars more raceable, the new rules were also sold with the promise of levelling the playing field in this budget-cap era, yet only two teams have won in the first 13 races and only one driver outside of the top three teams has reached the podium.
After a crazy couple of seasons in which seven teams won a grand prix and only two failed to make the podium, the party is over and the great barrier between F1's haves and have-nots has been rebuilt.
Verstappen seems well set to paint an era orange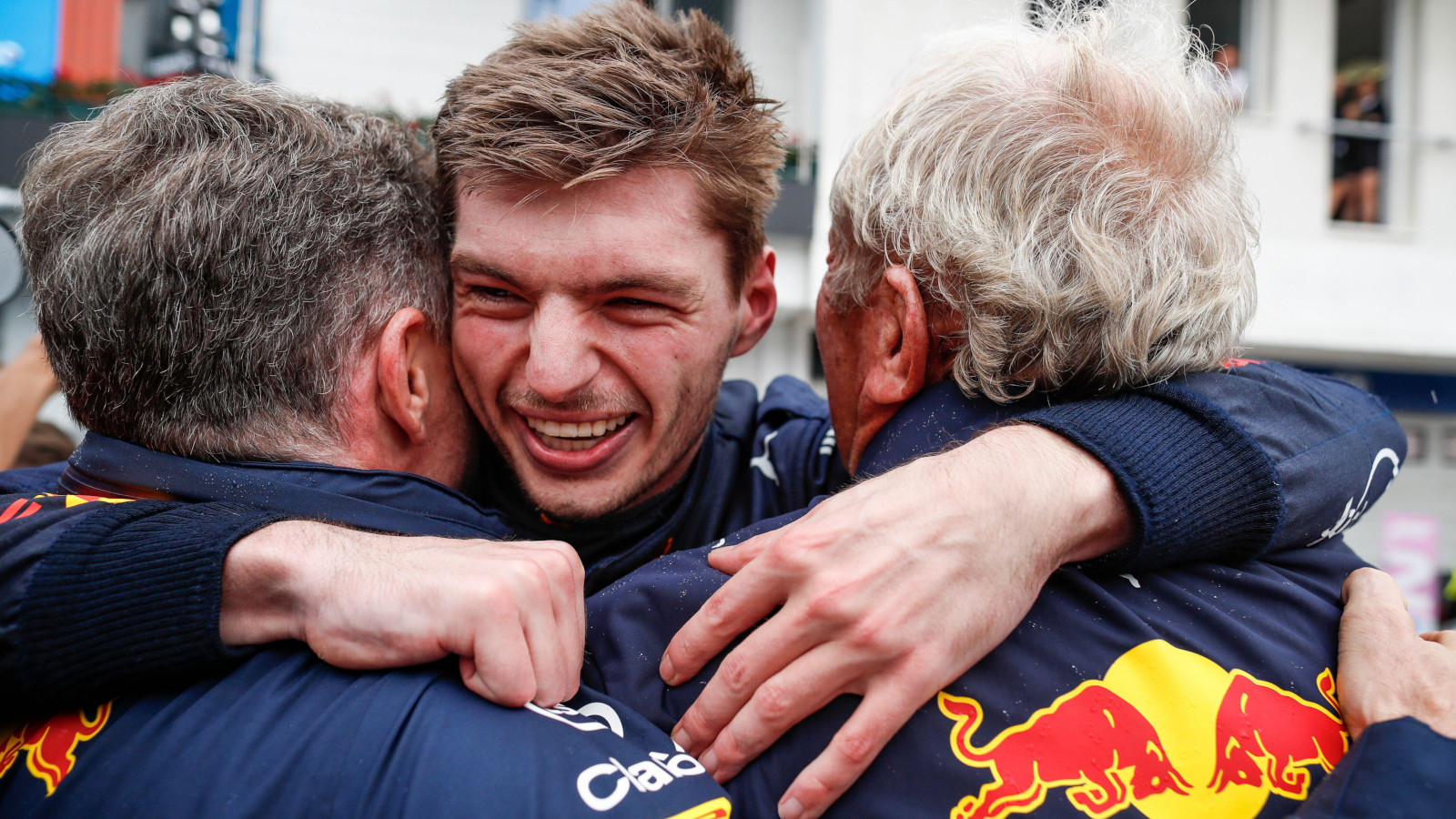 Verstappen's 2022 campaign has become increasingly reminiscent of Michael Schumacher's 1995, Sebastian Vettel's 2011 and Lewis Hamilton's 2015.
This is The Year After The Year, when the serenity and self-assurance that comes with winning a breakthrough title the previous season elevates a driver and team to a whole new level of performance.
After winning his maiden World Championship last year, Max has matured further still in 2022 and – able to win just as convincingly from 10th on the grid as he is from pole position – is now close to completion, a driver without weakness.
It has become plainly obvious this season why Red Bull were so determined to accelerate Verstappen's ascent to a front-running car in the early days, positioning him perfectly to dominate the post-Hamilton era.
As his contemporaries were still negotiating the junior categories, Max was already racing at the front, winning grands prix and building an impenetrable bank of experience to complement his talent.
At 24, he already has 28 victories and sits eighth – ahead of such names as Jackie Stewart, Jim Clark and Niki Lauda – on the all-time list. The closest of his generation? Leclerc with… five.
As talented as Leclerc, George Russell, Lando Norris and the rest may be, will they ever be able to fully bridge that gap? Without a clear car advantage, who could ever outmanoeuvre and overwhelm him in a straight fight?
It is a frightening thought but Max may already be too strong and – with Red Bull back on their perch and set to be joined by Porsche in 2026 – looks well set to potentially paint an era orange.
If the first half of 2022 has provided a glimpse of life after Lewis, last season may come to be viewed as the toughest test Verstappen will ever face.
Leclerc is every inch as talented as Max and Lewis
If there is one driver who might just have what it takes to stand in Verstappen's way in the years to come it is he, Leclerc.
It is remarkable to think there were still doubts over his ultimate potential before this season, but that hesitancy to embrace Leclerc as a member of the elite was understandable. His burst of success during his breakthrough year in 2019 was simply too brief for definitive conclusions to be drawn.
Well, now we know.
Two years in midfield machinery – of scrapping for every position, of detonating explosive laps at the climax of qualifying to put his Ferrari in places it did not deserve – have made Leclerc a far more complete driver.
He himself could sense it as soon as his season-opening victory in Bahrain and his 2022 peaks – including a glorious weekend in Australia and his streak of six poles in the first eight races – have been quite astonishing, but deep reservations regarding his maturity and temperament persist.
His costly spins at Imola and Paul Ricard were reminders that Leclerc is at precisely the same stage of his career (five seasons) as Verstappen was in 2019 – capable of scaling enormous highs few can match but still with his talent too untamed, his edges slightly too rough, for those peaks to become standard.
There is still much developing to do and some harsh lessons to learn – but all the talent for a spectacular future is there.
Ferrari remain their own worst enemy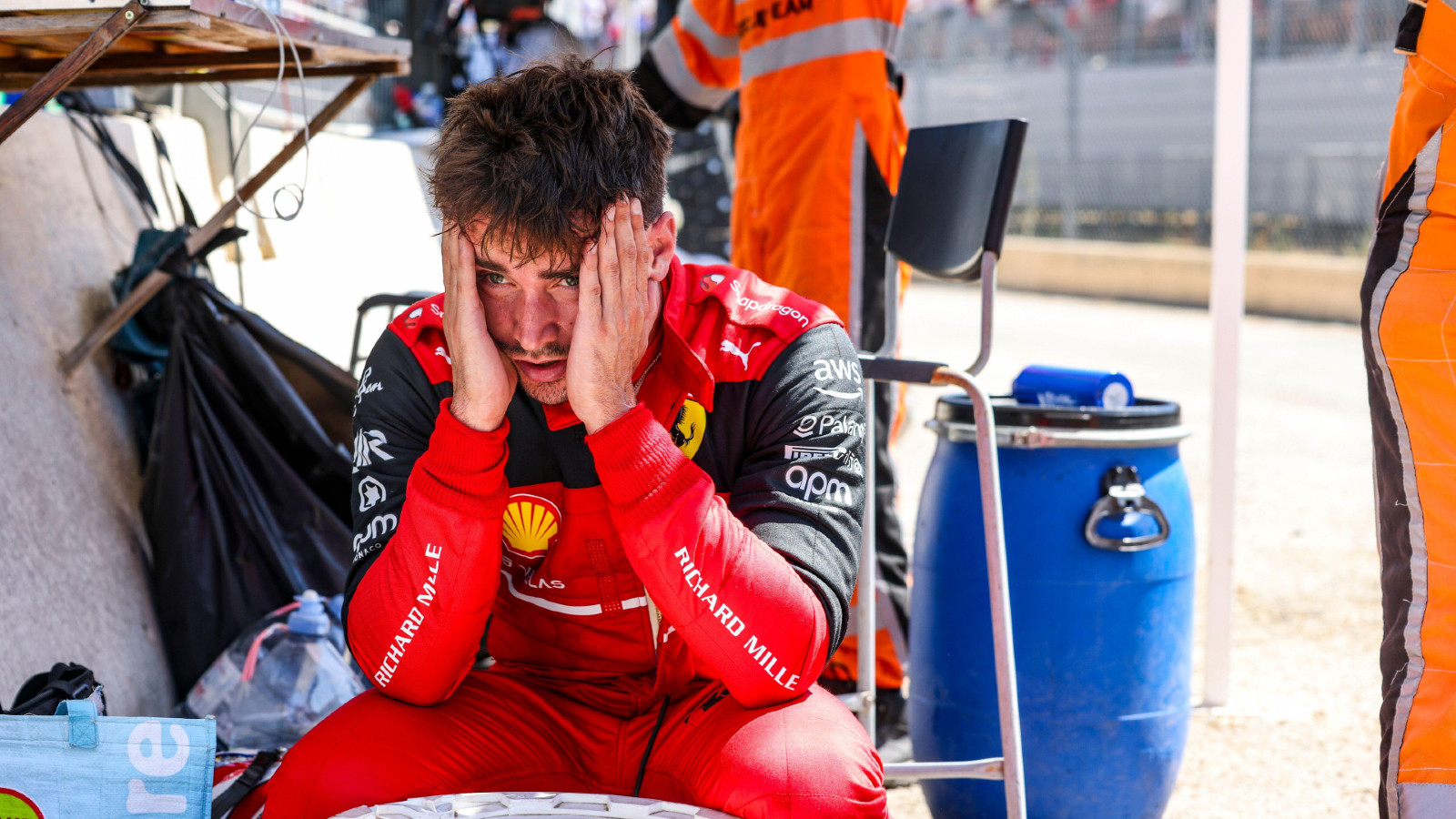 In hindsight, the worst thing to happen to Leclerc and Ferrari this season was opening a lead of 46 points over Verstappen at the Australian Grand Prix.
Winning two of the opening three rounds provided emphatic confirmation that Ferrari were back and turned doubters into believers but, like the underdogs scoring an early goal against the overwhelming favourites in the cup final, it also gave them something to lose.
Keep attacking or defend what you have? Whichever you choose, you're no longer acting naturally.
It is no coincidence, then, that it was at the moment the Prancing Horse looked most poised – Leclerc's pole-to-flag victory in Melbourne on an afternoon Verstappen retired for the second time in three races – that they began to wobble.
Still with arguably the fastest (or at least the most drivable and versatile) car of 2022, Ferrari will look back and weep at how their season has collapsed through a mix of unreliability, driver error and strategy, each mistake breeding the next.
Leclerc has not taken it well and was fiercely critical of the team after losing his home race in Monaco and retiring from the lead for the second time in three races in Baku.
He would likely have done the same at Silverstone and Budapest had he not been collared and reminded of his responsibilities by team principal Mattia Binotto straight after climbing out of the car in Britain.
The way Ferrari's title challenge has faded has inevitably fuelled speculation over Binotto's future.
When he was appointed as team boss in January 2019, the only thing you could have guaranteed was that, unless he somehow masterminded a return to Ferrari's glory days, Binotto would not hold the same position a decade later.
Which makes you question why they put someone so valuable to the team's success in the line of fire in the first place…
Mercedes made the right call to replace Bottas with Russell
If you think Mercedes have had a poor season so far, imagine how much worse it would have been if the second seat was still occupied by Valtteri Bottas.
Without wishing to denigrate Hamilton's former wingman who has been reborn as Alfa Romeo's team leader in 2022, even in the days of Mercedes dominance Bottas was prone to blending into the crowd of the midfield.
Almost certainly, with the temperamental W13 car at his disposal he would not have replicated Russell's record of finishing in the top five of every race he has completed.
A maiden pole followed by a fifth podium of 2022 saw Russell finish the first half of his first season as a Mercedes driver with a flourish in Hungary.
Would it be a stretch to suggest he has simply handled Mercedes' fall from the front better than Hamilton?
Probably.
But it is true that while Lewis is experiencing the worst of both worlds – denied an eighth title in controversial circumstances and then the requisite machinery to strike back – George, having served his F1 apprenticeship in a woefully uncompetitive Williams, knows no different.
With Russell within striking distance of second in the Drivers' standings and Mercedes only 30 behind Ferrari in the Constructors', the move to replace Bottas has been vindicated.
But what if Mercedes' upward trajectory continues and Russell and Hamilton find themselves fighting for victories over the remaining nine races?
Will the younger man, confident to the point of arrogance, sense an opportunity to bring down the established Champion and begin the process of making Mercedes his team?
That might prove to be the defining story of the second half of the season…