F1 2022: Predicting futures of 10 out-of-contract drivers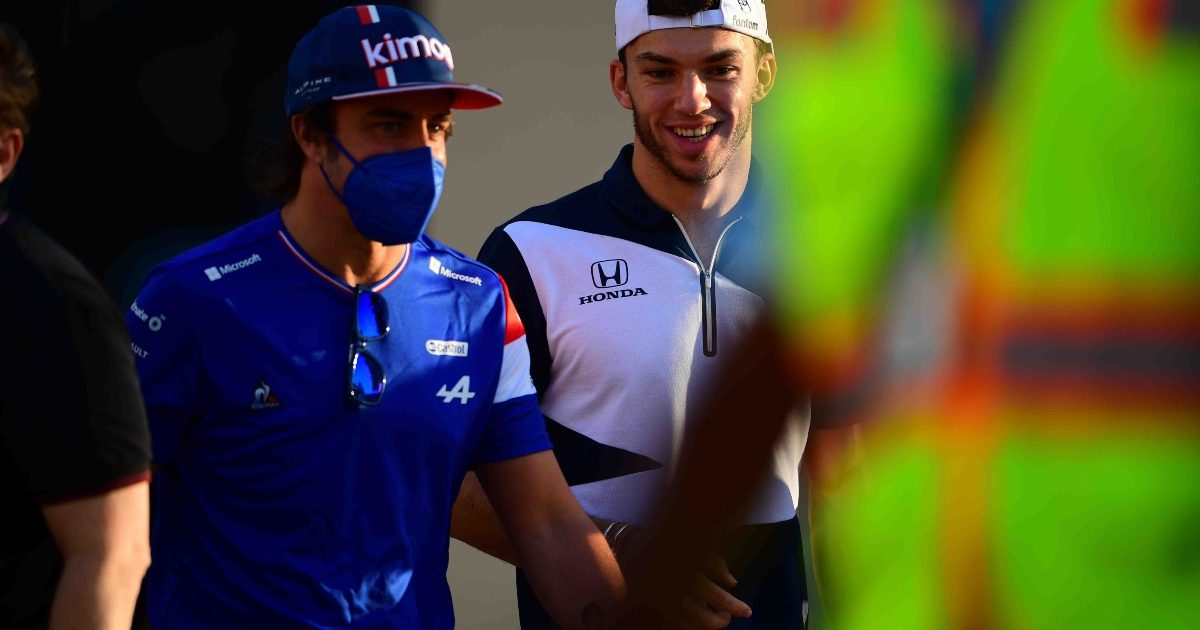 Half of the current F1 grid are out of contract at the end of 2022, and here's what we think they'll be doing beyond that.
The most recent silly season was relatively quiet, but the same can't be said for the one before that, and many of the contracts given to the drivers that moved teams for the 2021 campaign are now set to expire.
Will those drivers, and a few others, stay where they are, make a move or perhaps even retire? Let's take a look…
Sergio Perez
Gracias 2021, fuiste un reto increíble, y el simiento de todo lo que viene. 💪 Que venga un año lleno de Salud para todos. ¡Feliz año!#happynewyear pic.twitter.com/WVTQr58TmC

— Sergio Pérez (@SChecoPerez) January 1, 2022
When the team now known as Aston Martin decided to replace Checo with Sebastian Vettel for their 2021 campaign, it looked like his time in F1 could be over. However, Red Bull offered him a lifeline and his first season with them, while not perfect, was good enough to earn him another.
Whether he receives another contract extension does of course largely depend on how he performs in 2022. If he can do as good a job as he did towards the end of the 2021 campaign, in which he finished inside the top four in each of the final seven races that he finished and was an excellent wingman to Max Verstappen, there's a very good chance he'll stay.
That's especially the case as there are no great alternatives within the Red Bull camp. The team seem firmly against giving Pierre Gasly a second chance however well he does and only a stunning second season would bring Yuki Tsunoda into the mix.
Every other Red Bull junior is too inexperienced and there aren't any obvious outside options that are clearly better than Perez and would be willing to play second fiddle to Verstappen like he is.
Unless he has a really poor year, which seems unlikely given the progress he made in 2021, or Tsunoda dazzles, we reckon the Mexican will be staying put for 2023. 
Predicted outcome: Stays at Red Bull
Carlos Sainz
When Sainz signed a two-year contract with Ferrari, many expected the team to bid goodbye to him at the end of it. After his first season though, that almost certainly isn't happening.
The Spaniard was immensely impressive in 2021, being more than a match for Charles Leclerc and ultimately scoring more points than the man many felt he'd play second fiddle to.
Given how good he's been, we'd bet our house on him being given a new contract running until the end of 2023 at the very least, and he could get it very, very soon.
Predicted outcome: Stays at Ferrari
Fernando Alonso
Fernando got #F1 podium number 9⃣8⃣ in Qatar.

What we wouldn't give to see him get a century and watch El Plan come together… pic.twitter.com/QjvRAZYTfI

— PlanetF1 (@Planet_F1) January 9, 2022
Alonso signed for Alpine in the hope that they'd climb up the pecking order when the regulation changes come into play, and whether they manage to do so or not will most likely decide his future.
After his strong 2021 campaign, there's little doubt that the Spaniard has the ability to fight for his third title if he's in a top car, but even with the regulation changes, it seems unlikely that Alpine will be able to give him one in 2022.
If the French team shows genuine signs of progress and makes a step forward – even if a small one – though, it may well be enough to convince him to give them one more year to deliver the goods.
Predicted outcome: Sticks with El Plan, stays at Alpine for one more year
Pierre Gasly
Gasly has long spoken of his desire to leave AlphaTauri and move to a team with title aspirations, and he could well make such a move at the end of the 2022 season.
Given his age, availability and how impressive he's been in the last two years, he'll undoubtedly be at the very top of the list for any teams looking for a driver for 2023 – well except Red Bull maybe – and there are a few seats that would be very interesting to him likely to open up.
He'll be dreaming of Lewis Hamilton retiring and Toto Wolff giving him a call which is certainly possible, but Sebastian Vettel is more likely to call it a day than the seven-time World Champion, and becoming the leader of the Aston Martin project would be more appealing for the Frenchman than remaining at a sister team for another year.
Quite simply, Gasly is in an excellent position. If either Vettel or Hamilton retire, we reckon he'd be the driver most likely to replace them, and we can see Lawrence Stroll going for him even if the German offers up his services for another year.
Predicted outcome: Signs for Aston Martin, unless Hamilton retires…
Yuki Tsunoda
There's arguably no driver on the grid that needs to perform well in 2022 more than Tsunoda. Depending on how he does, he could secure himself a top seat for 2023 or be left without one.
He didn't live up to expectations in his rookie campaign but did show glimpses of his enormous potential. If he does so regularly in his second season, Marko may fancy making the Red Bull and AlphaTauri line-ups consist solely of academy products again by promoting the Japanese driver. On the flip side, the Austrian is not a patient man, and won't hesitate to drop the 21-year-old for another Red Bull junior driver if he has another relatively poor season.
We think a more likely outcome than either of those though is that he has a solid but unspectacular season, doing enough to keep his current seat but not enough to stake a claim to Perez's.
Predicted outcome: Stays at AlphaTauri
Sebastian Vettel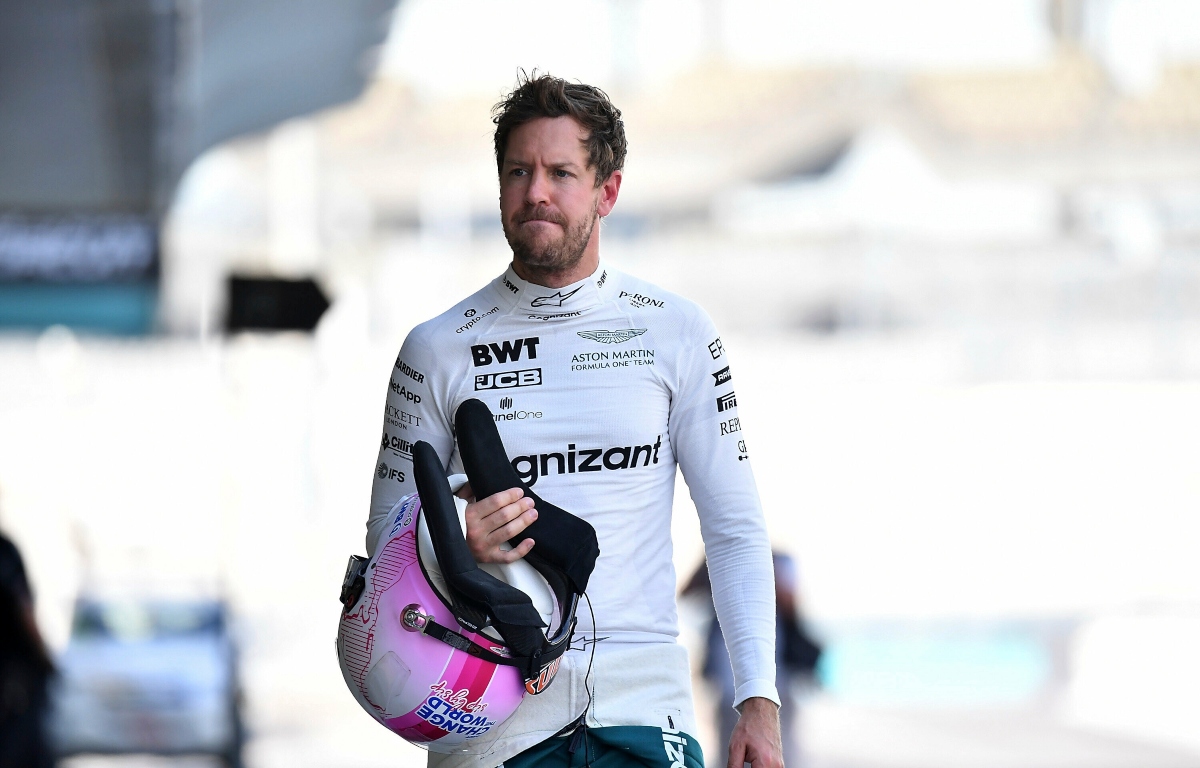 To the surprise of many, Vettel remains on the grid for the start of the 2022 season, but whether he'll still be there a year later is very much uncertain.
While he drove better in 2021 than he did in 2020, it still wasn't a great year with Lance Stroll and himself being fairly evenly matched and Aston Martin dropping down to the bottom of the midfield pack.
The German himself has stated he's not in the sport to drive in the midfield, so it wouldn't be a surprise to see him call it a day if he's not given stronger machinery for 2022.
Even if he is, unless he performs considerably better than he did last year, signing Gasly would arguably be a more appealing option for the team than keeping him, so it could be a case of jumping before he's pushed.
There's a chance that he'll have a better car and will get back to his glorious best, but we don't think it's likely.
Predicted outcome: Retires
Nicholas Latifi
Latifi hasn't exactly dazzled in his two seasons on the grid with Williams, but unless his third is a disaster, it's hard to see him and the British team parting ways.
The Canadian brings a lot of money to the team and to be fair to him he made decent progress in 2021, closing the gap to George Russell on both Saturdays and Sundays, also scoring his first points.
There's unlikely to be anyone else they'd be able to attract who would contribute as much financially and do a considerably better job than him, so the team will probably keep him.
Predicted outcome: Stays at Williams
Alex Albon
Latifi's team-mate for this year is someone that Jost Capito has suggested he'd like to keep at the team long term, but that's ultimately not entirely up to him and Williams.
While he is no longer under contract with Red Bull, Christian Horner has confirmed that they have the option to recall him to one of their two teams at the end of 2022.
It's hugely unlikely he'd end up being Verstappen's team-mate again but with Gasly potentially leaving AlphaTauri, getting him back in may well be more appealing than giving the seat to a rookie, especially if he enjoys a strong season.
Predicted outcome: Returns to AlphaTauri
Guanyu Zhou
A day of lots of waving! 👋🏻 pic.twitter.com/IujPrx9okM

— Alfa Romeo Racing ORLEN (@alfaromeoracing) December 13, 2021
Many feel Zhou only has a seat at Alfa Romeo because of the money he brings with him. If he wants to stick around beyond 2022, he'll have to prove there's more to him than big sponsors.
It's entirely possible he'll do so; after all, he has been one of the most impressive drivers in the junior categories in recent years and is highly rated by many that have worked with him.
However, there are many other exciting prospects looking for seats and some, namely Oscar Piastri, are even more highly-rated than him while Theo Pourchaire is a member of the Sauber academy. Frederic Vassuer has stated a lack of experience was the reason the Frenchman wasn't given a seat for 2022, so if he impressed in F2 again, he may well take Zhou's spot for the following year unless the Chinese driver impresses hugely.
It's hard to predict given Zhou is very much an unknown quantity, but if we had to put money on something, it would be on Pourchaire replacing him.
Predicted outcome: Loses his seat to Pourchaire
Mick Schumacher
After his first year, many people are already itching to see Schumacher in a better car and feel he deserves it, but unfortunately for him, there might not be any left for him on the 2023 grid.
Ferrari undoubtedly plan to call him up one day but will be sticking with Leclerc and Sainz for a while yet, so unless one of them makes a shock move, that route is closed off for the time being, and we can't see there being a midfield seat he could end up in either.
Much like Russell did at Williams, the German may just have to patiently wait at the back of the grid for the time being.
Predicted outcome: Stays at Haas