PlanetF1's top 10 drivers of the F1 2022 season so far: Max Verstappen, Lewis Hamilton and more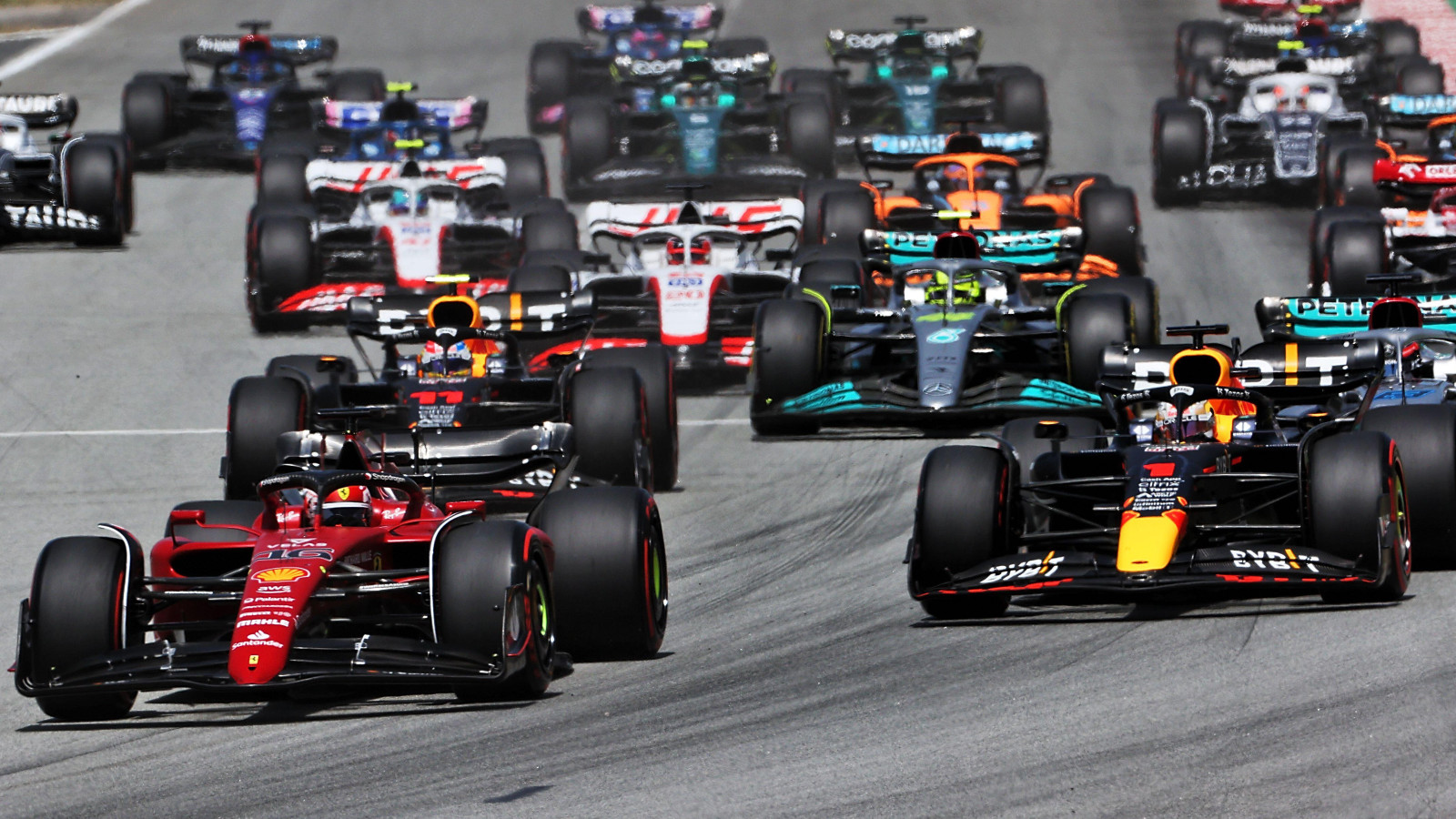 Thirteen races down, nine to go. We are technically well past halfway in the 2022 F1 season, but the summer break is the ideal time to take stock.
Who will be lying back on their vacation sunbed quietly content with their performance so far? And which drivers may have to snub that tempting cocktail to spend more time poring over the data to see where they can improve?
Earlier this week, we brought you the first part of our mid-season report on 10 of the drivers, counting down positions 11 to 20. Now let's turn our attention to the top 10 – who is going to get the Planet F1 nod for being driver of the 2022 season so far?
10 Valtteri Bottas
The Finn appears to be quite comfortable in his new role as a team leader at a midfield (at best) outfit. Alfa Romeo have been struggling for outright pace and reliability this year, but Bottas hit the ground running with a flurry of points finishes – meaning Alfa Romeo lie sixth in the Constructors' Championship at this point.
However, the development of the other teams appears to be taking Alfa Romeo deeper and deeper into that dreaded midfield battle, and Bottas has only scored points in one of the last six races.
The former Mercedes man has also had the opportunity to get in the mix with former team-mate Lewis Hamilton and replacement George Russell on a few occasions this season and, overall, he looks to be enjoying his new lease of life away from the pressures of helping Hamilton to win titles.
Season high: The start of the season provided plenty of high points for Bottas, scoring sixth place straight away in Bahrain, and eighth place in Australia. But the Emilia Romagna GP saw Bottas come home in fifth, even ahead of championship leader Charles Leclerc (following an error), and having been able to keep pace with Russell and just miss out on fourth spot.
Season low: Silverstone is an obvious candidate, given his retirement on Lap 20 after Zhou Guanyu's big crash on the opening lap. But, given he'd shown pace up until his retirement, we'll have to go with the French GP. A bad start on the Hard tyres was compounded by a Safety Car intervention that wrecked his strategy gamble. With not a whole lot of pace, he came home in 14th.
9 Esteban Ocon
On the face of it, Ocon is having a decent 2022. He's scored 10 points finishes from 13 races, retiring once, and outside the points on just two occasions.
But Ocon is having considerably more difficulty dealing with the pace and acumen of veteran Champion Fernando Alonso in the second car this year, with Alonso's terrible bad luck the only real reason why Ocon is ahead – by 17 points – at this point of the season.
There's been a few spicy wheel-to-wheel battles between the pair this year as well, which probably didn't help to improve Alonso's general feeling towards the team as he's decided to cut and run away from Alpine.
Given Ocon's long-term contract, his solid, if unspectacular, performances need just a little more flash to show he's the right man to lead Alpine into the future.
Season high: Ocon came home a brilliant fifth at the Red Bull Ring, having started from sixth. Enjoying some nice on-track battles with Zhou Guanyu and Yuki Tsunoda on the way, Ocon couldn't do anything about the faster Mercedes drivers coming through but finished as the clear best of the rest behind the top teams.
Season low: Knocked out of qualifying in 19th place at the Emilia Romagna Grand Prix, Ocon managed to climb through the field to finish in 11th on race day. However, he picked up a time penalty for an unsafe release in the pits, meaning he dropped to 14th afterward.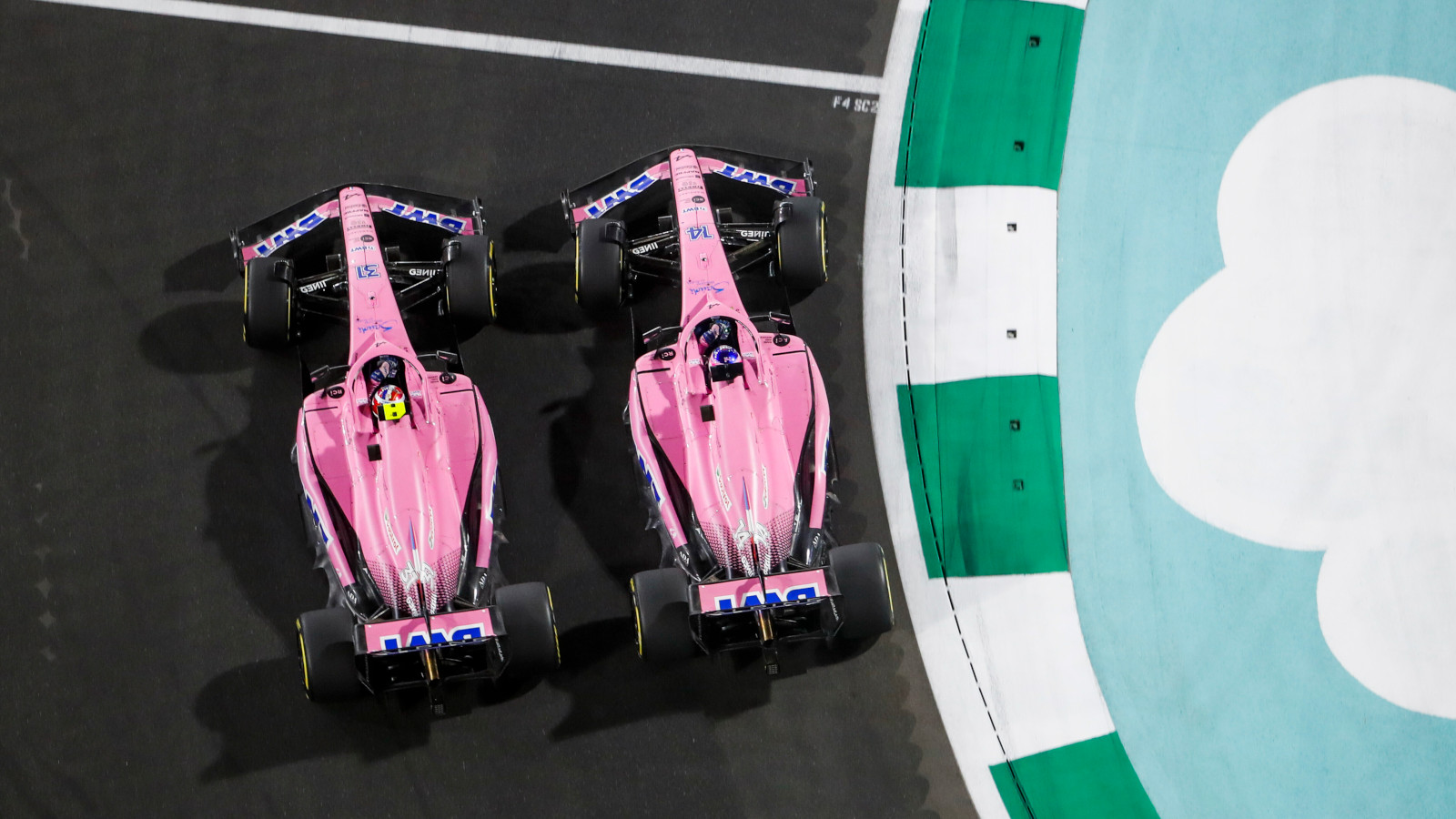 8 Fernando Alonso
For most of the entirety of the first half of the 2022 season, Alonso was the living epitome of the saying "If he didn't have bad luck, he'd have no luck at all".
Constant incidents, accidents, and reliability issues mean Alonso is trailing Ocon in the Drivers' Championship, but he has been the stronger of the pairing so far this year. His frustrations with the team and his situation mean that, heading into the summer break, he's already made the decision to quit Enstone for pastures new at Aston Martin.
On-track, Alonso looks every bit as formidable as he ever has, and is still able to maximise his opportunities as they arise. Alpine's loss is Aston Martin's gain.
Season high: Alonso finished in fifth at the British Grand Prix, taking the position on merit with only Red Bull's Max Verstappen a casualty of issues ahead. Unable to keep the smile off his face afterward, he said afterward it was the "best race of the championship" for his side of the garage.
Season low: Australia looked set to be a mega weekend for Alonso as he appeared to have the pace to join in the fight for the front rows in qualifying. A hydraulic issue during his flying lap resulted in him having a crash instead of claiming a high grid slot, and his weekend hardly improved from there.
Starting on the Hard tyre, his strategy was compromised by a Safety Car that gave the Medium tyre runners a chance to pit without losing much time. Switching to the Mediums resulted in high tyre wear, forcing him to pit again – Alonso came home in 17th after his weekend fell apart from start to finish.
7 Lando Norris
Far from 2022 being a big reset for the McLaren drivers, Norris has picked up where he left off in '21, and continues to humiliate Daniel Ricciardo.
Norris has failed to score points on just three occasions this year, picking up 76 points. This represents 75% of McLaren's total for the year, with Ricciardo only managing 19 points in 13 races.
Only Alfa Romeo have a bigger percentage gulf between their drivers, and Zhou has the excuse of being a rookie…
While the MCL36 appears to be a little less competitive than last year's car, Norris has still managed to haul the car onto the podium – the only podium scored by a driver not driving for Red Bull, Ferrari, or Mercedes.
Nailed down for the long-term at Woking, Norris deserves machinery that can take him a step closer to the front – hopefully, it's only a matter of time.
Season high: Third place at Imola was pretty good, rising from fifth in the sprint. With Mercedes yet to unlock performance from the W13, and Charles Leclerc spinning off by himself, Norris held his nerve to come home and claim the final place on the podium.
Season low: The Canadian Grand Prix was an all-round poor weekend for McLaren, with a power unit issue hampering Norris' qualifying and seeing him start from 14th on the grid. Unable to make progress in the race, due to losing time in a double-stack pit-stop and then a five-second time penalty, Norris came home a disgruntled, and legitimate, 15th.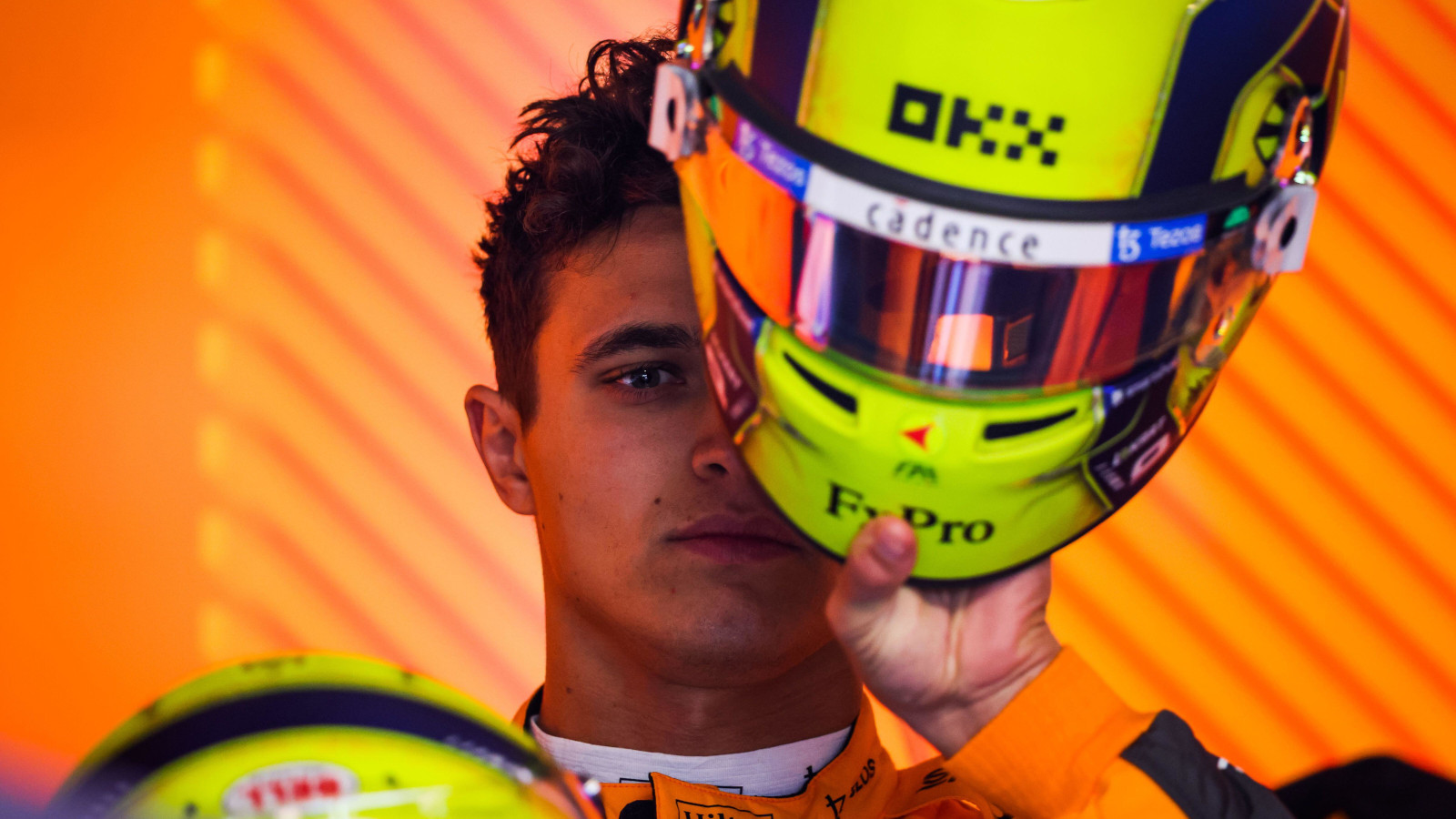 6 Sergio Perez
The Mexican driver is having a much stronger season in 2022 than his initial year with the Red Bull team. But there are still question marks over his consistency, as Perez has slipped away from being close to Verstappen's pace over recent races.
Last year, Perez spent most of the year largely anonymous before an end-of-season rise to the occasion. Having brought himself into championship contention over the opening races of 2022, that challenge has faded considerably, but his overall improvement means Red Bull are in quite a strong position in the Constructors' chase and also sees him vying with Charles Leclerc over second in the Drivers'.
Perez is doing more than enough to keep his seat as able back-up for Verstappen, but the timing of his performance slide is interesting – it came almost immediately after signing his new contract with Red Bull.
Season high: Monaco is the obvious high point of the season so far for Checo, weathering the pressure of Carlos Sainz's attacks towards the end of the race. While Perez had some obvious fortune such as his qualifying mistake meaning Max Verstappen didn't have a chance to improve his time and qualify ahead of him, as well as Ferrari's poor strategy calls, he didn't put a wheel wrong when it mattered.
Season low: While Canada is a strong contender here, we'll give the nod to Perez's Austrian weekend. Thrown out of qualifying due to a track limits issue in Q2 (one which really should have been dealt with earlier), Perez recovered to fifth in the Sprint Qualifying to set himself up for the race itself.
However, in a repeat of what happened in 2021, Perez attempted a move around the outside of Turn 4 and was spun off into the gravel. It was a moment of unnecessary haste, even if he did appear to be entitled to more room at the point of contact.
5 Carlos Sainz
Having been a close match for Charles Leclerc during 2021, Sainz appeared to be somewhat shocked by the gulf between them as the 2022 season started. Way off the pace of Leclerc in the opening races, Sainz lost his 'Smooth Operator' moniker as he panicked his way into numerous mistakes and incidents.
But the Spaniard has steadied the ship considerably as the season has progressed. Finishing ahead of Leclerc in Monaco after questioning the Ferrari strategy, Sainz's confidence has increased. Second in Canada was followed by his maiden win at Silverstone, before an engine failure stymied his run in Austria.
There's no doubt that Sainz has closed the gap in performance to Leclerc, although the Monegasque still has the edge in outright pace. However, Sainz looks to be more confident in questioning Ferrari's errors and, as his consistency improves, it wouldn't be at all surprising if he ends up finishing ahead of Leclerc in the championship table.
Season high: Sainz claimed his maiden win at Silverstone, on a day where Leclerc was clearly the quicker driver. However, Charles was unable to overtake his team-mate on track – possibly due to the front wing damage he picked up during an ill-advised lunge on Sergio Perez.
Once Leclerc did end up ahead after Ferrari (eventually) intervened, a late Safety Car allowed Sainz to pit for fresh tyres. While Ferrari tried to get Sainz to play rear defence for Leclerc at the restart, Sainz pleaded with them to "stop inventing", and overtook to go on to take the win.
France was also another high, as he played the team game by giving Leclerc a tow during qualifying to help his team-mate to pole position. Starting from the back with a grid penalty, Sainz rose as high as third before a late pit stop dropped him to fifth – still a great recovery from a lowly starting place.
Season low: Sainz was dreadful in Australia, on a weekend where Leclerc was simply unstoppable. Lining up in ninth after an error on his only run in Q3, Sainz struggled with anti-stall at the race start and fell to 14th.
Desperately trying to make up positions quickly, he ran wide at the high-speed chicane and flew off into the gravel. He retired on the spot, while Leclerc controlled the race up front.
Imola was also a poor weekend, as he crashed out in Q2. Having made it through to Q3, he started the sprint from 10th, and recovered to fourth for the race grid. However, he was involved in a largely blameless collision with Daniel Ricciardo at Turn 1, meaning two consecutive retirements after the disappointment of Australia.
4 Lewis Hamilton
After a slow start to the 2022 season, the Lewis Hamilton of old has re-emerged as the year has progressed. Perhaps with some lingering shell-shock from the 2021 title defeat, Hamilton clearly struggled alongside Russell in the opening races.
While Russell pumped in result after result, Hamilton even struggled to score points on occasion – not helped by the fact he was trying experimental setups on behalf of Mercedes as the team attempted to unlock the W13.
However, with the W13 improving, so has Hamilton. Third place in Canada was quickly followed by third at Silverstone and Austria, before two consecutive second places in France and Hungary.
He has just nine races left in which to try to keep his record of winning a race in every season he's raced in, but who would be brave enough to bet against Hamilton keeping that record given that run of form?
Season high: Hungary not only marked a strong result for Mercedes, but it also saw Hamilton come out on top of a direct fight with George Russell (Russell used the same strategy as race winner Verstappen).
It was a result that didn't depend on retirements, or even a Safety Car intervention, showing just how much Mercedes have improved relative to Red Bull and Ferrari since the season start.
Even more impressively was the fact that Hamilton used the same pit strategy as Carlos Sainz in running Medium-Medium-Soft – also a strategy that was open to Charles Leclerc.
Season low: Hamilton wasn't enjoying himself at the start of the year, with the Emilia Romagna Grand Prix particularly poor for the seven-time World Champion. He never managed to break into the top 10, qualifying in 13th before finishing 14th in the sprint.
A victim of a DRS train, Hamilton came home 13th in the Grand Prix, having suffered the ignominy of being lapped by Verstappen and seeing Russell finish in fourth.
3 George Russell
The British driver has had zero issues slotting into place near the front of F1, appearing to have far more experience at dealing with heavyweights like Lewis Hamilton, Max Verstappen, and Charles Leclerc than he really does.
Russell has proved to be one of the revelations of the season so far, turning in remarkably consistent performances despite the inconsistent W13.
He's even had the opportunity to be a threat for victory on more than one occasion and there's little doubt that, once the car is the measure of a Ferrari or a Red Bull, Russell has the speed and racing nous to make it happen.
After starting the season in such a strong fashion relative to Lewis Hamilton, he has rewarded Toto Wolff and Mercedes for the faith they have shown in him. But did his promotion come a year too late? If it had been Russell, not Bottas, alongside Hamilton in 2021, would Mercedes have managed to defeat Verstappen? Certainly, Russell is making a strong case for that argument.
Season high: While Russell has scored a few podium places this year, having racked up five third places so far, Hungary was probably the most impressive of these. While Russell required incidents or retirements of a big player for his other podiums, Budapest saw Russell come home in third from an unexpectedly convincing pole position.
Coming home ahead of both Ferraris and Red Bull's Sergio Perez, Russell put up a spirited defence against Leclerc and it wasn't easy for the Ferrari to get past. However, Russell probably won't view this as his high, considering Hamilton did overtake him to finish second on the podium.
In terms of Russell's likely season high, he'd probably choose Imola. Finishing fourth and just behind Norris at a time when the W13 was still quite uncompetitive, he finished miles clear of Hamilton – the seven-time World Champion lapped by race winner Verstappen.
Season low: Russell's consistency and performances mean there really aren't many low points to choose from. However, his home race at Silverstone is the obvious candidate. Outqualified by Hamilton by two-tenths, Russell was caught up in the first corner accident and retired on the spot.
However, his actions in climbing out of his car to run to check on Zhou earned him praise and some new fans for his sporting behaviour.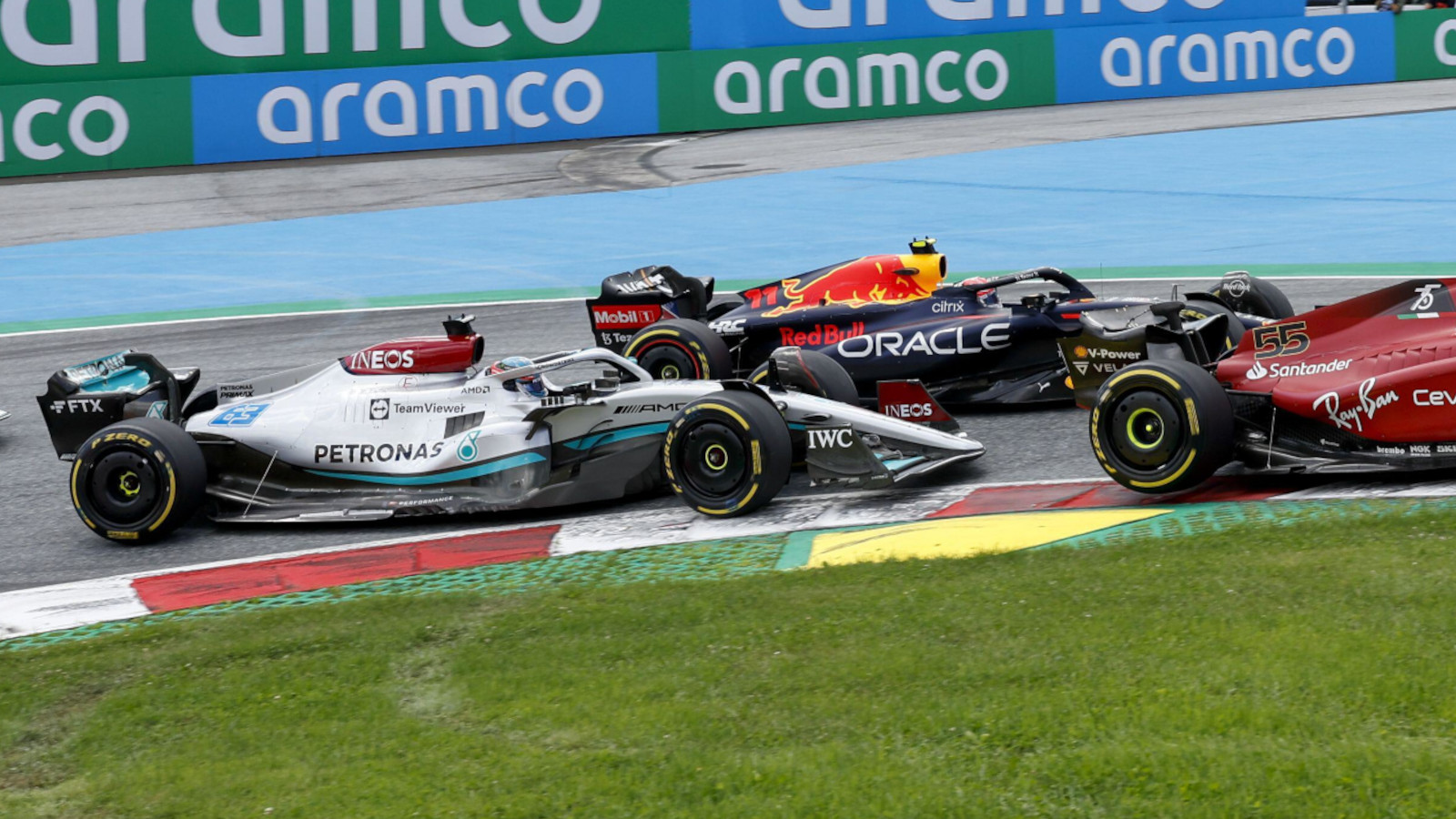 2 Charles Leclerc
Aside from the stresses of dealing with Ferrari's various failures and mistakes, Leclerc has shown he has the required speed and ability to step up his performances to become a title contender.
Ably dealing with Verstappen early on, Leclerc bounced back admirably from his mistake at Imola, only to lose further ground due to engine problems in Spain and Azerbaijan.
Of course, his major error while leading in France while under pressure from a Red Bull undercut attempt has cast a major shadow over Leclerc's title credentials. Mistakes of that magnitude have been made by World Champions in the past, but winning a title after handing a rival such a major points swing is rarely achieved.
2022 has shown Leclerc is, arguably, the quickest driver over a single lap in F1. But he is struggling in the face of Red Bull and Verstappen's metronomic relentlessness, and his response to that could define him for the rest of his career.
Season high: Australia, the third race of the year, proved to be the high point of Leclerc's points lead and championship fight. He proved simply unstoppable that weekend, taking pole position by three-tenths of a second before romping away in the lead.
A mid-race Safety Car briefly brought Verstappen back as a threat, but Leclerc saw him off once again and didn't have to rely on Verstappen's eventual retirement to take a dominant victory.
Season low: With fading title hopes, Leclerc held his nerve against a Verstappen onslaught over the first 20 laps of the French Grand Prix. Having opted for a higher-downforce setup than the Red Bull, Leclerc was able to just keep ahead down the long straights of Paul Ricard, forcing Red Bull into the position of trying an undercut.
Pushing to try keeping his gap over Verstappen as large as possible, Leclerc lost control all by himself and spun off into the barriers. It was a mistake of titanic proportions, and he knew it – screaming down the team radio in frustration.
1 Max Verstappen
Following on from his breakthrough year in 2021, Verstappen appears to have taken a step further forward this year, having added patience to his already impressive armoury. While the radio messages are just as expletive-laden when things don't go his way, Verstappen is racing in a much more measured fashion this year.
However, this raises an interesting question: how much of this is down to a change in mindset now he's won a title, and how much of it is down to him racing Leclerc differently to Lewis Hamilton? Answers on a postcard…
Verstappen is making it very clear he's not a one-hit wonder this year and, given his youth and provided he doesn't burn himself out or Red Bull fail to maintain competitiveness, the Dutch driver could go on to challenge the records set by Lewis Hamilton and Michael Schumacher. Their strengths were, and are, their longevity and never-ending competitiveness – qualities that Verstappen simply cannot display without the passing of time.
Season high: No recency bias here – Hungary was simply Verstappen's best drive of the season so far as it required a level of patience that the Max of even 2020/2021 might have struggled to achieve.
There were no do-or-die moves, no late lunges, and no hints of desperation as Verstappen cannily snuck past the Alpines and the McLaren of Lando Norris, before cashing in on Red Bull's bold strategy moves to clear the Mercedes' and Ferrari's Carlos Sainz.
Ferrari's decision to put Leclerc on the Hards meant Verstappen closed him down rapidly, and he overtook with ease. While Verstappen made an uncharacteristic error moments later and spun at the penultimate corner, his car control meant he lost minimal time and, in no time at all, retook the place away from Leclerc to open up an 80-point lead.
Season low: Has there really been one? Verstappen hasn't looked outclassed often this year, with the Spanish and Austrian races rare occasions in which he appeared to lack the pace to challenge Leclerc – not helped in Barcelona by sliding off the track early on.
Australia was perhaps the nadir of his season. Having been able to keep Leclerc in his sights in Bahrain before his retirement, Verstappen was no concern for Leclerc in Melbourne as the Monegasque sprinted away at the front.
Consigning himself to a distant second, Verstappen wouldn't get that consolation prize as his RB18 encountered a fuel system error that meant he had to park up for the second time in three races. How the tables have turned since then…