Revealed: The F1 2023 World Championship standings without Red Bull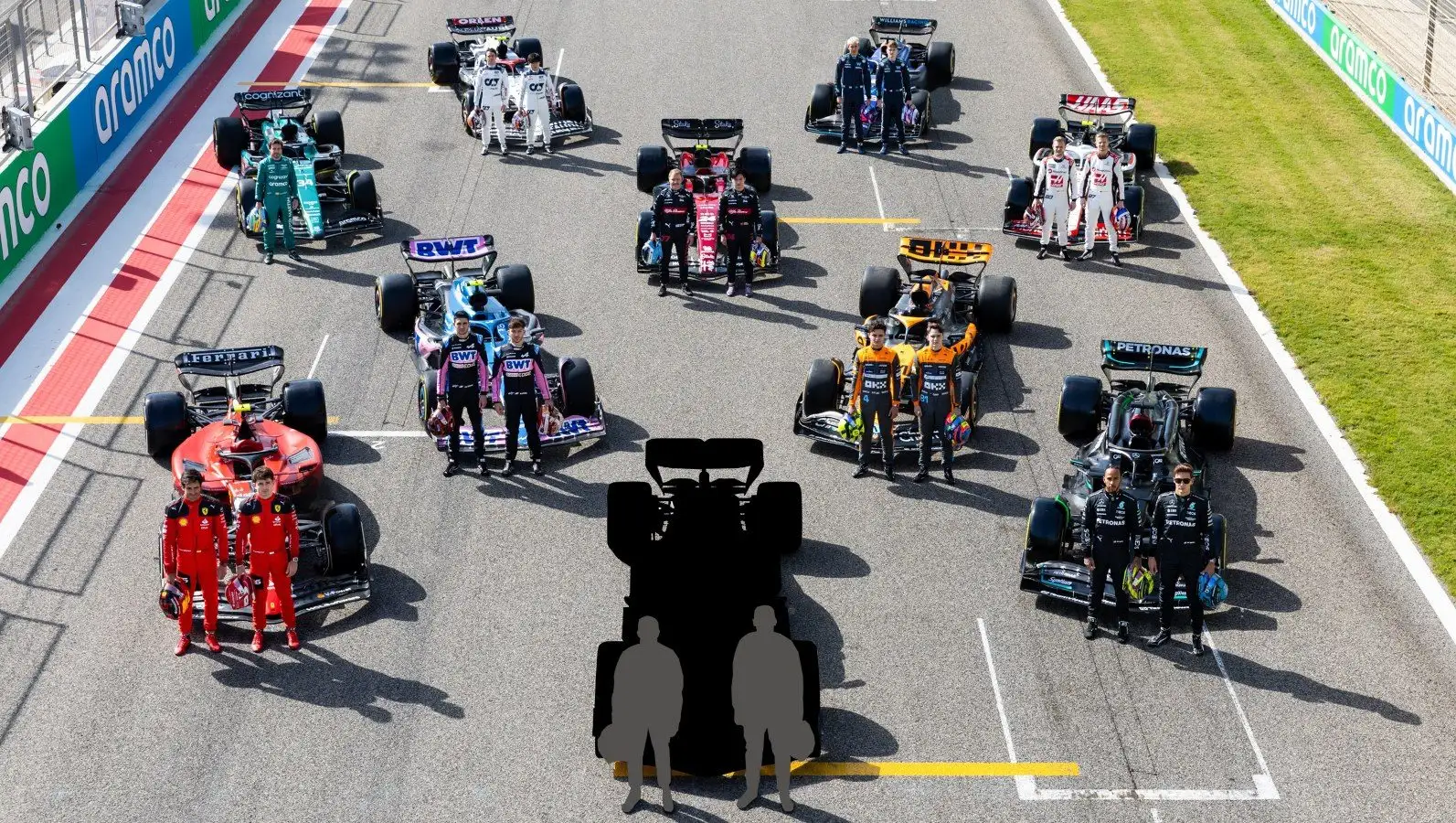 In a fictional world with no Red Bull dominating, who would be the driver and team leading the title races?
Red Bull and Max Verstappen have already secured both titles in a title battle that was more of a procession than a race.
But behind the sport's dominant force, it is proving to be one of the most competitive seasons in recent memories with a total of nine non-Red Bull drivers to have made it onto the podium so far this year.
A competitive year…if you look past Red Bull
It is also a season of ebbs and flows with the likes of Aston Martin, Mercedes and McLaren all enjoying their moment in the sun at different points of the year.
McLaren driver Oscar Piastri secured his first ever F1 podium at Suzuka – the 11th different driver to make it into the top three in 16 races – with a frantic battle breaking out behind Red Bull.
With that in mind, let's have a look at this hypothetical world.
Lewis Hamilton would top Drivers' standings
While Verstappen ran away with the 2023 title, the world without Red Bull would have actually meant a last-race duel between Lewis Hamilton and Fernando Alonso for this year's crown.
Hamilton ended up on top by just 16 points in this world, with the seven extra points for race wins proving pivotal when distributed elsewhere throughout the season.
Charles Leclerc vaulted himself above Lando Norris and Carlos Sainz at the last in this standing as he did in the real world too, with the former McLaren team-mates rounding out the top five.
PlanetF1.com recommends
F1 2023 driver salaries revealed: Who are the highest-paid drivers on the grid?
F1 team principals' rich list: Net worth figures revealed for Wolff, Horner and more
Ferrari finish level with Mercedes in Constructors' without Red Bull
While Mercedes took P2 in the Constructors' Championship over Ferrari in the real world, in this scenario, the teams actually finished dead level – with the victories 'gained' without Red Bull set to be the deciding factor in this scenario.
Given that Sainz was the only non-Red Bull winner in the real world, that should be enough to swing it, but in a world without Red Bull/Verstappen, the race wins would have been distributed 7-3 in Ferrari's favour, meaning the Scuderia would have taken the title on countback.
Drivers' Standings without Red Bull in full:
[Correct as of 2023 Abu Dhabi Grand Prix]
1. Lewis Hamilton – 330
2. Fernando Alonso – 314
3. Charles Leclerc – 289
4. Carlos Sainz – 283
5. Lando Norris – 281
6. George Russell – 242
7. Oscar Piastri – 145
8. Lance Stroll – 131
9. Pierre Gasly – 106
10. Esteban Ocon – 103
11. Alexander Albon – 65
12. Yuki Tsunoda – 47
13. Valtteri Bottas – 29
14. Nico Hulkenberg – 21
15. Zhou Guanyu – 18
16. Kevin Magnussen – 12
17. Daniel Ricciardo – 12
18. Liam Lawson – 9
19. Logan Sargeant – 9
20. Nyck de Vries – 0
Constructors' Standings without Red Bull in full:
1. Ferrari – 572
2. Mercedes – 572
3. Aston Martin – 445
4. McLaren – 426
5. Alpine – 209
6. Williams – 74
7. AlphaTauri – 68
8. Alfa Romeo – 47
9. Haas – 33
Read next: Max Verstappen is not to blame for F1's supposed dullness…the other teams are