Which team has the most experienced driver line-up in F1 2023?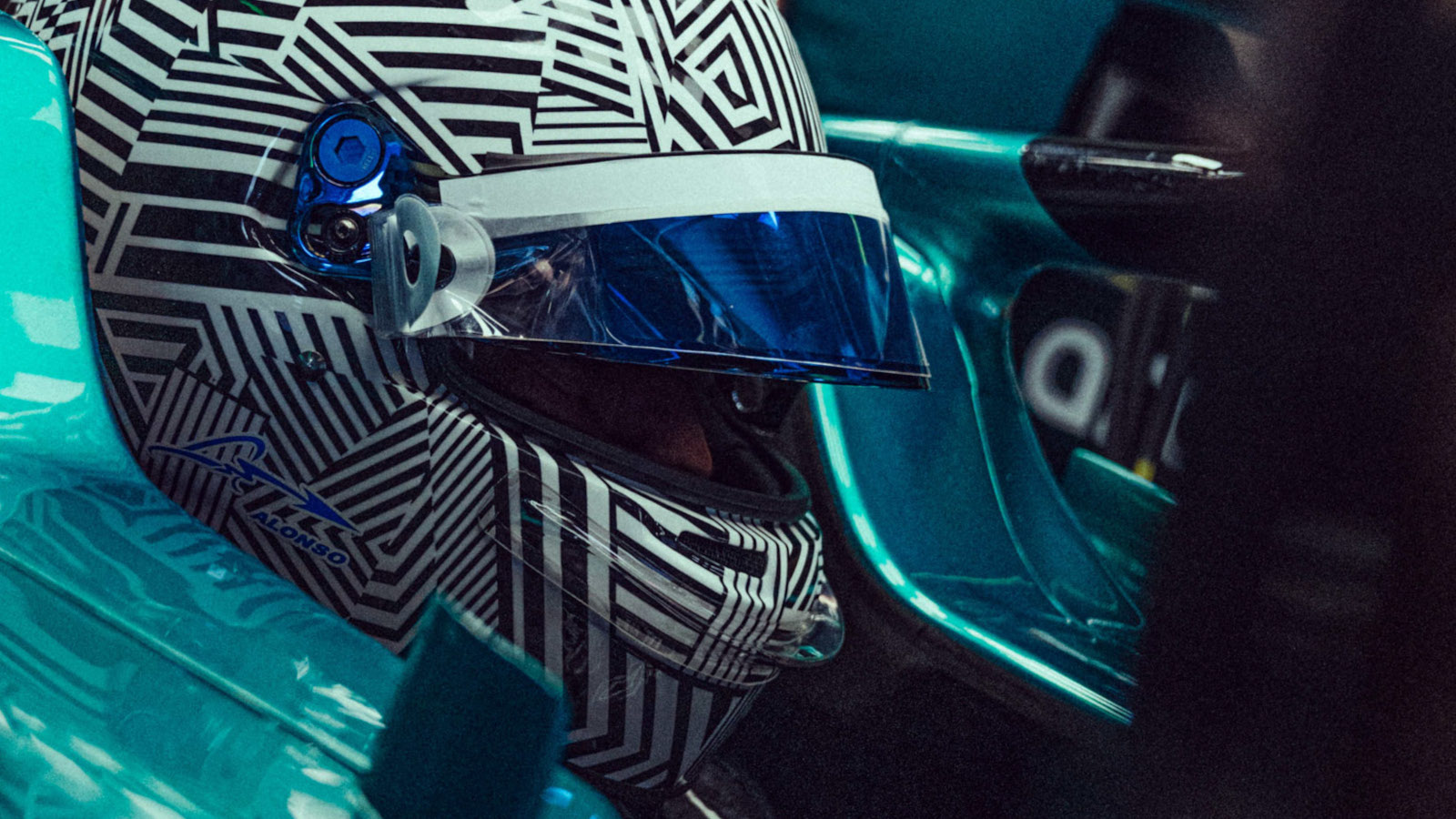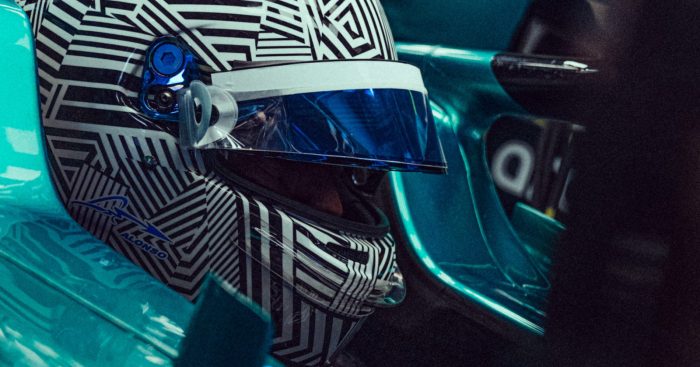 The F1 2023 season will have plenty of intrigue and, as ever, drivers with varying levels of experience up and down the grid.
To handily demonstrate this, the most experienced driver in the history of Formula 1 by number of race starts, Fernando Alonso, will be in the field once again next season, along with a couple of rookies without a single start to their name just yet.
With that, we have taken a look at every driver and the number of race starts they have made in Formula 1 as of the end of 2022, and combined them to see which teams have the most – and least – experienced line-ups in the F1 2023 season.
Aston Martin: Fernando Alonso (355) + Lance Stroll (122) = 477
Had Sebastian Vettel stayed with the team, Aston Martin would still have topped this list – but Alonso's arrival only extends their lead at the head of the F1 2023 experience charts in terms of race starts.
The two-time World Champion debuted back in 2001 with Minardi, and even accounting for a two-year break, he overtook Kimi Raikkonen's record of races towards the end of 2022.
In Lance Stroll, he has a team-mate who has now racked up six seasons' worth of experience himself even though he is still only 24, having joined Formula 1 back in 2017.
Red Bull: Max Verstappen (163) + Sergio Perez (235) = 398
While both Aston Martin drivers came into Formula 1 as teenagers, Max Verstappen broke the record for becoming the sport's youngest ever driver and race winner when he took those accolades in 2015 and 2016 respectively.
Now the two-time reigning World Champion and barrelling towards 200 starts, he has enough of a bank of experience in his own right before adding the 12 years of Formula 1 Sergio Perez brings to the table at Red Bull.
The Mexican joined the sport with Sauber back in 2011 and after spells with McLaren and 'Team Silverstone' in its various guises, will head into his third season as a Red Bull driver in F1 2023.
Mercedes: Lewis Hamilton (310) + George Russell (82) = 392
Lewis Hamilton crossed the 300-start barrier last season, but it was his toughest year in Formula 1 to date, with the seven-time World Champion going a full year without a victory for the first time in his illustrious career.
He was joined by George Russell on the other side of the garage after his young compatriot spent three years developing with Williams, and his fourth season in Formula 1 saw Russell take his first pole and win as a Mercedes driver, out-scoring Hamilton in the process.
Mercedes finished third in the Constructors' standings in 2022 after eight years dominating at the top, and they will field the third-most experienced line-up on the grid next season.
Haas: Kevin Magnusseen (141) + Nico Hulkenberg (181) = 322
Haas would have been fourth-bottom of this particular ranking had they decided to keep Mick Schumacher alongside Kevin Magnussen for a second consecutive season.
But with Mick ultimately not doing enough to convince Guenther Steiner and Co that he was worthy of a third F1 campaign, in came some added experience in the form of Nico Hulkenberg to propel Haas up to fourth spot on the experience rankings for F1 2023.
The Magnussen-Hulkenberg partnership represents a complete U-turn by Haas, who only two seasons ago in F1 2021 lined up with Nikita Mazepin and Mick Schumacher, combining for a total of zero F1 race starts between them.
It will be fascinating to see whether this change in direction can ultimately help Haas scale back up towards the lofty heights of P5 in the Constructors' Championship like they managed in 2018.
When Steiner said he was "done with rookies" earlier in 2022, he really meant it!
Ferrari: Charles Leclerc (102) + Carlos Sainz (162) = 264
Charles Leclerc and Carlos Sainz will be heading into their third year together as Ferrari team-mates in 2023, having formed a strong relationship within the team so far.
With the Scuderia having also tended to lean towards older drivers in the past, their initial pairing together also made them the youngest line-up in the history of Ferrari.
But they both now have experience to back up their relative youth, with both drivers now having crossed a century of race starts – Sainz having also taken his first F1 victory at Silverstone in 2022 on his 150th race start.
Alfa Romeo: Valtteri Bottas (200) + Zhou Guanyu (22) = 222
Zhou Guanyu was Formula 1's only full-time rookie in place in 2022, and paired with the steady presence of Valtteri Bottas alongside him – who gained his 200th start in F1 in the season-ending Abu Dhabi Grand Prix, Alfa Romeo have the ultimate blend of youth and experience with them in F1 2023.
Bottas debuted for Williams back in 2014 and went on to be a part of five Constructors' Championship-winning campaigns with Mercedes later on, before moving across to Alfa on a multi-year deal last season.
Zhou scored a point on his Formula 1 debut in Bahrain last year, and kept his place alongside the Finn for a sophomore season ahead.
Alpine: Esteban Ocon (111) + Pierre Gasly (108) = 219
The F1 2023 story of Alpine is one of two drivers of the same age, who grew up not far from each other and have spent more than their fair share of time racing each other on their way up to Formula 1, so it almost makes sense that there is a symmetry to Esteban Ocon and Pierre Gasly's careers to date in this regard as well – with only three race starts separating them.
Ocon got his chance in Formula 1 first, replacing Rio Haryanto at Manor in 2016 before Gasly joined Toro Rosso the following year, replacing Daniil Kvyat towards the end of 2017.
Ocon had a year on the sidelines as Mercedes reserve in 2019 but was able to get back into the sport with Renault in 2020, while Gasly's demotion from Red Bull could have been career-ending, but for his superb revival with AlphaTauri, before securing his Alpine move for F1 2023.
McLaren: Lando Norris (82) + Oscar Piastri (0) = 82
We're now below double figures, but the youngest combined driver line-up in F1 2023 is not in fact the least experienced, with Lando Norris now having four seasons of Formula 1 under his belt – and six podium finishes to boot.
Rookie Australian Oscar Piastri was not in fact born when Alonso made his debut in the sport, but the 2021 Formula 2 champion (and 2020 Formula 3 title winner) comes into the premier category by winning the two feeder series back to back – something which only Leclerc and Russell have achieved before him.
McLaren CEO Zak Brown has backed the young Aussie to have a "sensational" debut season in F1 2023, and his showings in the junior categories show that Norris is likely to going to have to be on his game from the off when the season starts.
Williams: Alex Albon (59) + Logan Sargeant (0) = 59
With Logan Sargeant coming into the sport as its second rookie in F1 2023 along with Piastri, every race start here falls under Alex Albon's previous career to date.
Albon has started 59 races so far in his career, impressing upon his return to Formula 1 with Williams last season after a year on the sidelines with Red Bull, after he was dropped in favour of Perez for 2021.
Sargeant, a Williams Academy driver, makes the step up from Formula 2 and will become the first American to drive in Formula 1 since Alexander Rossi did so for Manor in 2015.
AlphaTauri: Yuki Tsunoda (42) + Nyck de Vries (1) = 43
Propping up the list of experience on the F1 2023 grid is AlphaTauri, with Yuki Tsunoda coming into his third season in the sport and Nyck de Vries earning a full-time drive for the first time, after earning points on an impressive stand-in weekend at Monza for Williams in 2022.
De Vries is an experienced campaigner in motorsport, however, and will not be the sport's youngest full-time rookie by any means when he takes to the grid in Bahrain aged 28.
But given he already has World Karting, Formula Renault, Formula 2 and Formula E titles to his name as well as plenty of time logged as a reserve driver in Formula 1, his time to shine might well be overdue.