Do Mercedes need to be worried about Red Bull?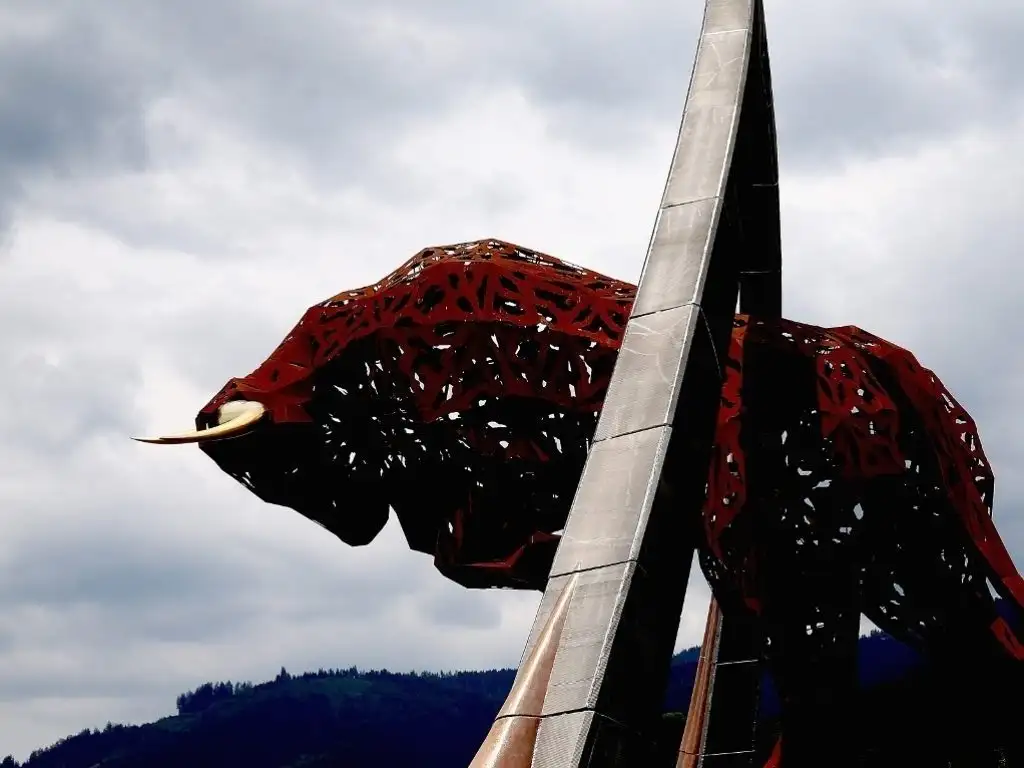 At long last the 2020 season will get underway with the Austrian Grand Prix, and there is no shortage of questions that need an answer.
This is the second attempt of course to get things up and running, back in March the Australian Grand Prix descended into chaos and the traditional season opener was cancelled.
Skip forward to July and Formula 1 is once again ready to go, but before even thinking about the on-track action there are so many questions that need to be answered surrounding the new look of the series.
Teams will be limited to 80 staff over a race weekend, podium ceremonies are gone, as are driver parades, motorhomes, interactions between the teams and, most importantly, fans aren't allowed through the gates.
So how will this 'new normal' Formula 1 look? How quickly will we adapt to the changes? Will the changes detract from the overall quality of the show?
Austria will of course provide answers to these questions, and beyond all that we have ten teams and 20 drivers who are desperate for that adrenaline spike that only driving an F1 car can provide.
Come Sunday they will be let loose around the 2.68-mile Red Bull Ring, a track where Max Verstappen has taken victory for the circuit's owners in the past two years.
There appears to be a lot of optimism that the Dutchman can continue that winning streak, with Red Bull boss Christian Horner saying the team are in the best shape heading into a season since their last title win in 2013. Will that be good enough to topple Mercedes?
Lewis Hamilton will lead the charge of those looking to deny him a hat-trick though as the six-time champ chases after a record-equalling seventh World Championship in this most unusual of seasons.
His Mercedes' team-mate Valtteri Bottas hopes to have something to say about that, while Charles Leclerc will look to lead Ferrari's charge and Sebastian Vettel will no doubt be leaving the Scuderia quietly.
Don't count out Verstappen's team-mate Alex Albon either.
But just to make the 2020 running of this race even better, the pecking order is as unpredictable as it has been for some time.
We know Mercedes and Red Bull will be right up there at the top, that's almost guaranteed, but Ferrari believe they are playing catch-up and it was back in Melbourne where we were even expecting the Scuderia and Racing Point to be neck-and-neck.
That 'pink Mercedes', officially known as the RP20, showed strong signs in pre-season testing of being a very handy race car, as it would do if it's practically the 2019 title-winning W10 with a new paint job.
Mercedes, Ferrari and Red Bull are all bringing upgrades to Austria, though Ferrari say theirs are "minor" and won't be able to switch to their heavily revamped car until the third round in Hungary. So are Racing Point in the mix to spring a shock result at the Red Bull Ring?
It's of course the first of two race weekends there, so if Racing Point are able to punch above their weight then they could set themselves up very nicely for this season in the opening two rounds. Remember only eight have been confirmed so far.
Speaking of upgrades, Renault say they are bringing three which were originally going to be introduced at different stages of the original calendar.
We look forward to seeing if this brings them any closer to the usual top three, whilst McLaren also have their sights on troubling the big-spenders in what will be the final year where they have the dynamic duo of Lando Norris and Carlos Sainz.
Sainz is heading to Ferrari for 2021, taking the place of Vettel. Daniel Ricciardo is then going to leave Renault behind to become Norris' new McLaren team-mate.
So what impact are all these upcoming changes going to have? McLaren and Renault have said that they won't withhold information from their departing drivers or show favouritism, while Ferrari are telling us that their upcoming split from Vettel was mutual and there is no bad blood.
Even so, Ferrari like to use team orders, shown by their early backing of Vettel over team-mate Leclerc at the start of 2019.
And then there's the drivers themselves, are they looking to depart their current employers on a high? Or would they prefer to do some early favours for their future team?
It will likely take more than one race to get those answers, but maybe the intentions will be made clear from race one in Austria.
It's safe to say the driver market has been far from quiet, even with the first race of 2020 yet to happen, and one of the teams who have had a far from quiet break are Williams.
There were fears that the team could be on its way out of Formula 1 when they announced that they were searching for new investment and a complete sale of the company was a possibility.
Since then though it has been suggested that there is funding available until 2021, a claim backed up by Forbes, and deputy team principal Claire Williams said the search is more about wanting to move away from the need to scramble together a budget and scrape by, and instead allow Williams to properly compete in Formula 1 again.
What is certain is that the team must try to avoid finishing last in the Constructors' standings for a third year in a row, or at least look competitive if they are to appeal to the wealthy investors they need.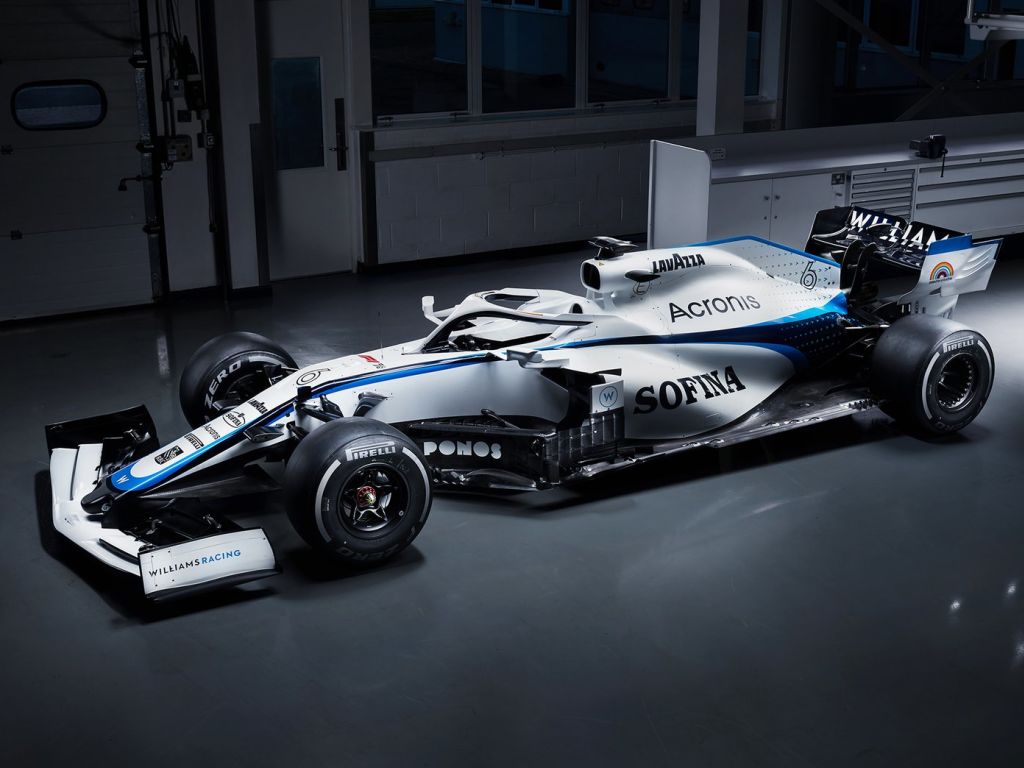 Titlr sponsor ROKiT are gone and the team will arrive in Austria with a very different looking FW43 to the one we saw during pre-season testing.
This year we will also welcome a new name to the grid, that being AlphaTauri who have taken over from Toro Rosso.
But they aren't set to be the junior team no more, instead they will be treated as a "sister team" and enjoy a greater relationship with Red Bull Technologies.
With the budget cap coming for 2021, Red Bull may well split their resources evenly across Red Bull and AlphaTauri, something which McLaren boss Zak Brown has encouraged Helmut Marko to do, so 2020 is a big season for the team as they look to prove to Red Bull that it would be a worthy investment.
Haas secured a P4/5 finish in Austria back in 2018, their best result to date and how they could do with another result like that as the American team continue to 'um' and 'ah' over their Formula 1 future
While other teams have committed, owner Gene Haas still wants to see the new commercial agreement before deciding whether or not to continue in the series.
It's worrying for sure, but all the team can do is improve upon their lowly P9 finish last season and demonstrate to Gene Haas that his F1 team is still worth having.
Finally we have Alfa Romeo, who will stick with the same line-up for this year of Kimi Raikkonen and Antonio Giovinazzi.
Ricciardo said recently that the midfield could be separated by as little as 0.1s, and if that was true then Raikkonen's experience could be key to picking up plenty of points.
He showed last year that he knows how to drive an Alfa Romeo around the Red Bull Ring, running as high as P4 early in the race, and team-mate Giovinazzi himself is facing plenty of pressure with no shortage of Ferrari junior drivers snapping at his heels from below in F2.
But like he said himself, he's been fighting the pressure to prove himself during every season of his career so far.
So like we said at the start, there are plenty of questions for Austria to answer, but if we can have a battle anything like what we saw last year between Verstappen and Leclerc for victory, then we will quickly forget about the lack of fans, podiums, and all those other features we have enjoyed over the years.
After all, racing is what is most important, and that's what we are going to get.
Follow us on Twitter @Planet_F1 and like our Facebook page.