Inept Formula 1 fully deserving of fans' derision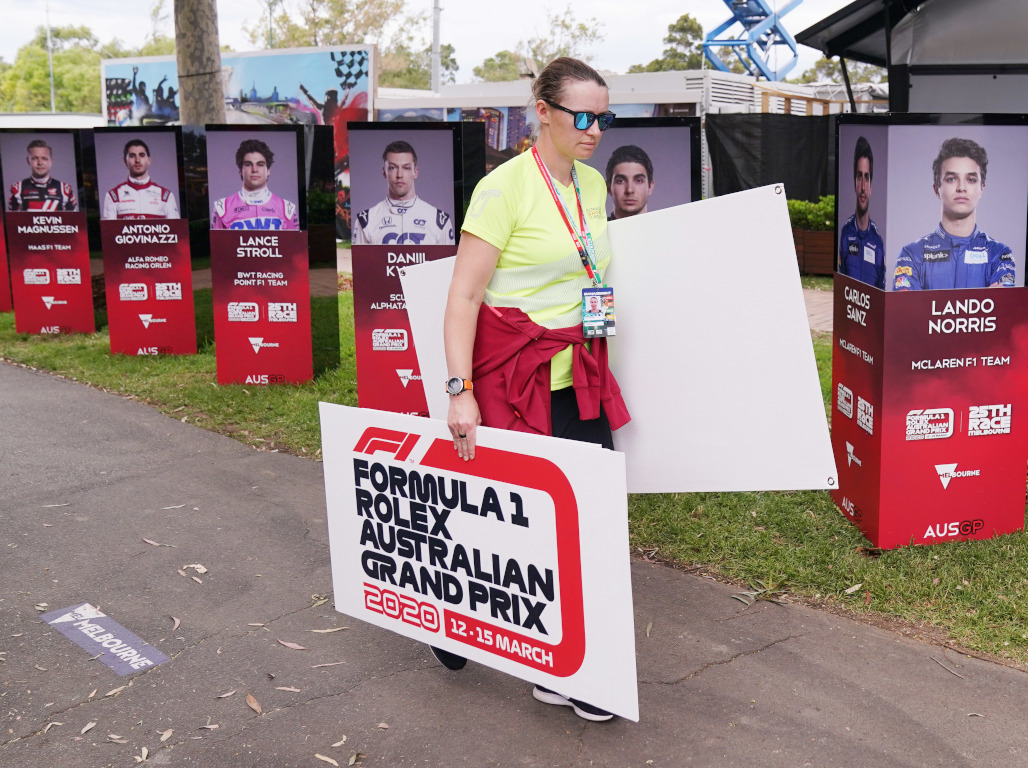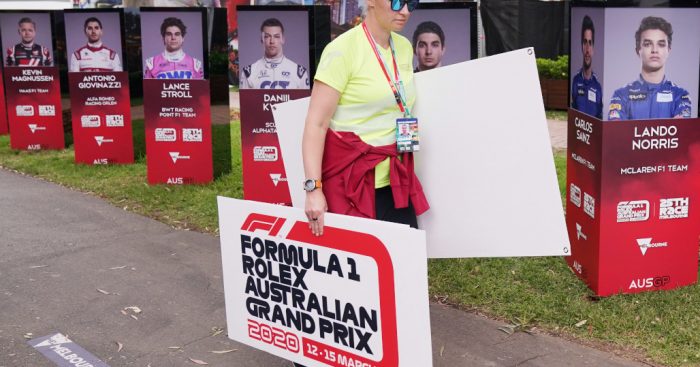 Formula 1 waited until two hours before the start of the Australian GP weekend to cancel the race and Chase Carey actually believes they handled the situation well. They didn't.
McLaren announced at 11pm on Thursday that the Woking team would not take to the track in Melbourne after a staff member tested positive for the coronavirus.
Eight hours later Australian Grand Prix organisers told Autosport that the race would go ahead despite growing calls for it to be cancelled.
"The gates will open at 8.45am and track activity will commence as scheduled at 9.10am," said the statement.
"The broader implications arising from the McLaren withdrawal are being discussed with the FIA and Formula 1 following lengthy discussions overnight.
"There will be a series of ongoing discussions with key stakeholders through the morning and updates on any changes to the program will be communicated as promptly as possible."
While that was taking place Mercedes informed Liberty Media and the FIA that it would be packing up, no matter what.
"The Mercedes-AMG Petronas F1 Team has today sent a letter to the FIA and F1 requesting the cancellation of the 2020 Australian Grand Prix.
"We share the disappointment of the sport's fans that this race cannot go ahead as planned. However, the physical and mental health and wellbeing of our team members and of the wider F1 community are our absolute priority.
"Our team will therefore begin pack-up preparations at the circuit this morning."
At the same time Sebastian Vettel, Kimi Raikkonen and Max Verstappen were all winging their way back to Europe, unhappy with the situation and Liberty's handling of.
They basically forced Liberty Media to cancel the event, something F1's owners should have done before that one unnamed McLaren staff member fell ill with a virus that has killed close on 5,000 people.
Irresponsible and unsafe.
That the team bosses and Chase Carey were in a meeting hours before FP1 was scheduled to begin shows how unprepared Formula 1 was for something that has swept around the world in the last few months. They had months of warning.
They should have been ahead of the game, they should have cancelled the race weeks ago. They should not have played with the health of a 2,000-strong paddock. Nor the 350,000 fans who wanted to attend the event.
Some times we the fans need to be told what we need even if it contradicts what we want. Liberty Media and F1 as a whole had a duty to do that. They failed.
And it all comes down to money.
A spokesperson from the FIA explained to The-Race.com: "For us to cancel it on our own would require F1 to tell us less than 12 cars are available.
"But other than that, or from the local health authorities, the FIA cannot cancel because there are too many commercial agreements that in cancelling. The liability would come back to us."
That's what this was about, who would assume the liability. IE who would take the financial hit.
With $55million at stake as the hosting fee, Lewis Hamilton summed up the Australian farce: "Cash is King."
Such is Carey's tone deafness that he responded to that by saying: "If cash was king we wouldn't have made the decision we did today."
No Chase, if cash wasn't king you would never have dragged the F1 fraternity miles around the world in close-quarter aeroplanes to put on a show that would make you millions.
But don't put all the blame on Liberty Media.
While all this was going on, there was no sign of FIA president Jean Todt. Why? He was at a fancy lunch with the Hainaut Business Club.
This was where @jeantodt was as @f1 was rocked by a #Coronavirus pandemic that saw two teams, including the champions, pullout, 20 team members in self-isolation, a race cancelled, at least four more threatened, and one person receiving critical medical care. https://t.co/sD1r5mD7pb

— Byron Young (@byronf1) March 13, 2020
Fans believe they have been "robbed" by F1.
"The way we were told at the gate was terrible, there was no information," Shane Hyland from New South Wales told The Guardian.
"We had to find out on an app on my phone. We stood there for an hour and a half until a guy walked past in a Ferrari shirt and he said, 'the event's cancelled guys'.
"They should have cancelled it more than a week ago, as soon as they knew the extent the coronavirus was spreading, they should have said, 'look, Melbourne is off'. I will probably get the ticket price back, I was told, and that is about it. It's a tough weekend.
"It's like F1 arrived, they set up but secretly they thought if this goes the way we think it is going we are out of here. A lot of people are saying we have been robbed."
Following the cancellation of the Formula 1 Australian Grand Prix, ticket purchasers are advised of the following information to help get your money back to you as soon as possible. https://t.co/g5U7lsMol7

— Australian Grand Prix #AusGP (@ausgrandprix) March 13, 2020
As Formula 1 packed up at the Albert Park paddock on Friday morning there was little left except the stench of F1's arrogance lingering in the air.
Follow us on Twitter @Planet_F1 and like our Facebook page.