F1 drivers' height and weight: A full rundown of the 2023 grid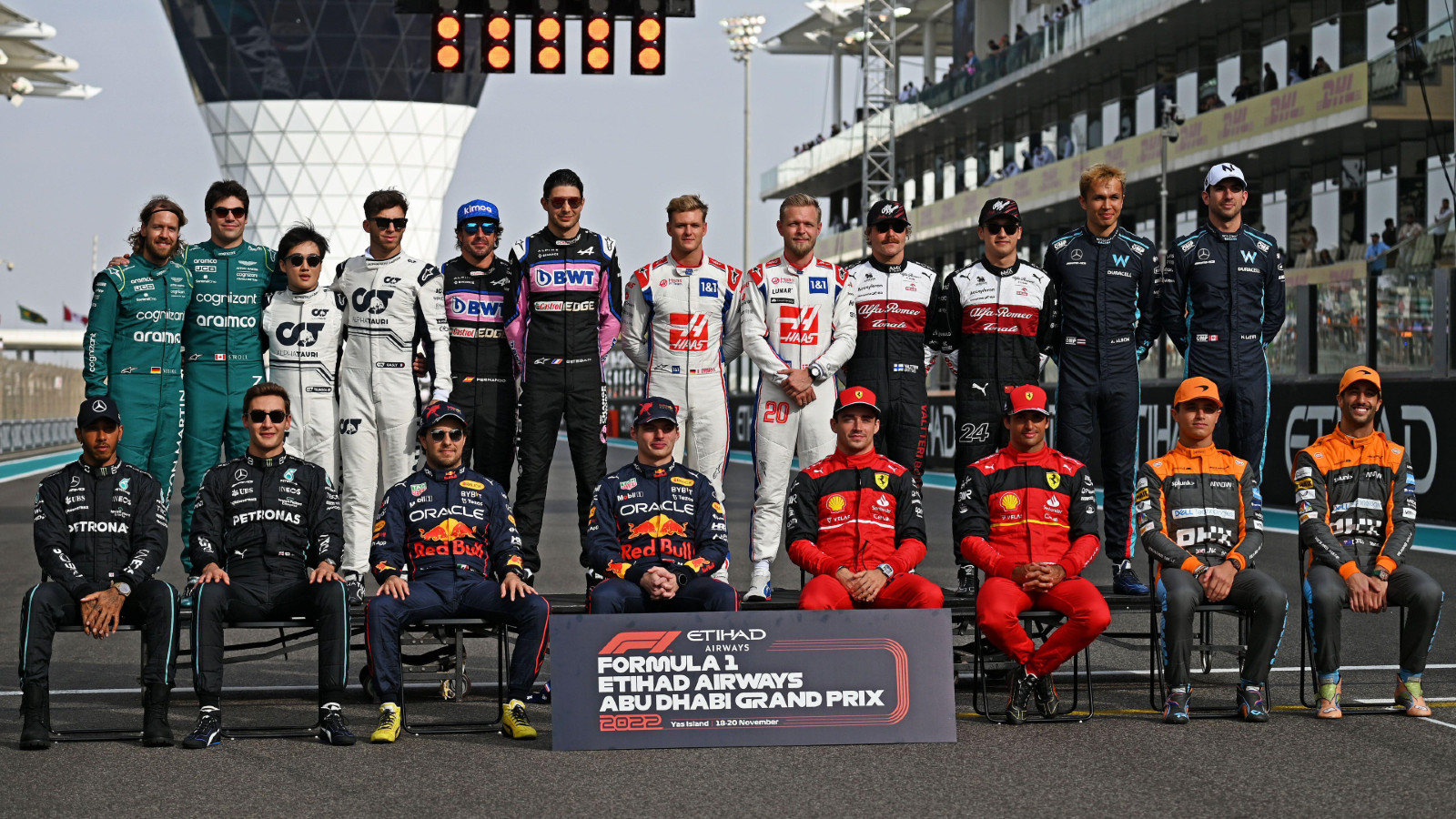 Here is each one of the 2023 Formula 1 drivers' height and weight at the beginning of the new season.
In Formula 1, even small details such as a driver's height and weight can be of utmost importance as it dictates how much ballast their car needs, as well as affecting how that ballast can be positioned.
In general, the shorter and smaller a driver is, the better it is for the car designers to ensure an optimal package, even in terms of how the airflow around and above their helmets can be directed.
Unsurprisingly, the driver's weights are also maintained to a huge degree throughout the season, as necessitated by the sport's minimum weight requirements for a suited and booted driver sitting in his car.
Who are the tallest Formula 1 drivers?
Two drivers share the honour of being Formula 1's tallest, with Esteban Ocon and Alex Albon both measuring up at 1.86 metres tall (6'2″).
This is just ahead of George Russell, who is 1.85 metres tall, and the returning Nico Hulkenberg (1.84 metres).
Fresh-faced rookie Logan Sargeant is also at the tall end of the grid, with the American coming in at 1.81 metres tall. Fellow rookie Oscar Piastri is 1.78 metres tall.
Who is the shortest Formula 1 driver?
This is a title that one driver hasn't had to share since arriving in Formula 1 in 2021, and isn't likely to be usurped any time soon.
Yuki Tsunoda is F1's shortest driver, coming in at 1.59 metres tall – 27 centimetres shorter than the towering Ocon/Albon.
Rookie Nyck de Vries is the closest to seeing things eye-to-eye with Tsunoda, with the Dutch driver and Tsunoda's team-mate stacking up at 1.67 metres tall.
2023 Formula 1 drivers' height and weight
Fernando Alonso – 1.71m 68kg
Lewis Hamilton – 1.74m 73kg
Nico Hulkenberg – 1.84m 78kg
Valtteri Bottas – 1.73m 69kg
Sergio Perez – 1.73m 63kg
Kevin Magnussen – 1.74m 68kg
Carlos Sainz – 1.78m 66kg
Nyck de Vries – 1.67m 67kg
Pierre Gasly – 1.77m 70kg
Alex Albon – 1.86m 73kg
Esteban Ocon – 1.86m 66kg
Max Verstappen – 1.81m 72kg
Charles Leclerc – 1.80m 69kg
George Russell – 1.85m 70kg
Lance Stroll – 1.82m 70kg
Zhou Guanyu – 1.76m 63kg
Lando Norris – 1.70m 68kg
Yuki Tsunoda – 1.59m 54kg
Logan Sargeant – 1.81m 71kg
Oscar Piastri – 1.78m 68kg
Who are the heaviest and lightest F1 drivers?
Unsurprisingly, the tallest drivers also are amongst the heaviest – Alex Albon, Nico Hulkenberg, Lewis Hamilton, and Max Verstappen are all over 70kg in weight. Esteban Ocon may be tall, but he's very light, weighing just 66kg.
Yuki Tsunoda, as the shortest driver, is significantly lighter than the rest of his peers. The Japanese driver is just 54kg in weight (or approximately nine stone).
Read More: F1 driver numbers: Which numbers will the 20 F1 drivers be using in 2023?