From F1 to NASCAR: The 10 F1 drivers who made the move to the US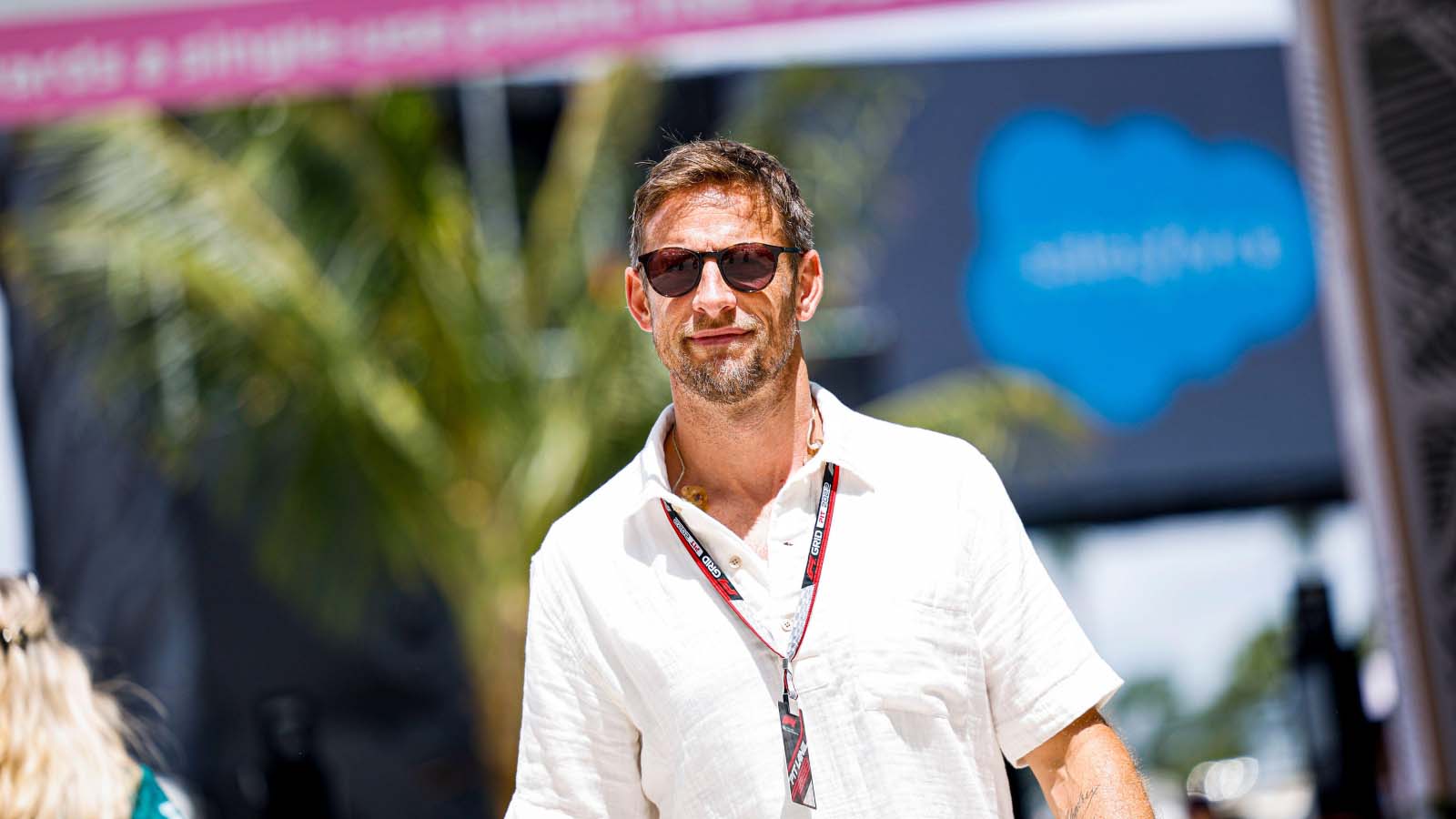 NASCAR is not the most common destination for drivers who cut their teeth in F1, but a former World Champion has now added a new name to that rather exclusive list.
The driver that we are talking about is none other than 2009 Formula 1 World Champion Jenson Button, who has signed up for a trio of NASCAR outings, starting at the Circuit of The Americas later this month at the wheel of the No.51 Mobil 1 Ford Mustang.
And with Button joining another ex-F1 World Champion on that COTA grid, it had us thinking back to past examples of drivers who ended up is NASCAR after their time in Formula 1.
So, let's take a look through the list of drivers who did exactly that, shall we?
Jenson Button
We will start with Button then, who since retiring from Formula 1 in has tried his hand at a range of different racing categories, including Super GT, the World Endurance Championship and Extreme E, but NASCAR will be a completely new challenge for the 15-time F1 race winner.
Competing for Rick Ware Racing in partnership with the Stewart Haas Racing squad, Button's NASCAR Cup Series debut at COTA in the EchoPark Automotive Grand Prix will be followed by two further outings, firstly at July's inaugural street race in Chicago, and ending at the Indianapolis Motor Speedway road course in August.
Button has said he is open to some possible oval racing in future if that window of opportunity was to ever open.
Kimi Raikkonen
And when Button heads into action for the EchoPark Automotive Grand Prix at COTA, he will be joined by a fellow F1 champ in 2007 title-winner Kimi Raikkonen, who is going to be competing as Trackhouse Racing's Project 91 driver.
This will not be the first taste of NASCAR action for 'The Iceman', who having made a couple of appearances during his F1 break in 2011, also took part in the 2022 Go Bowling at The Glen event, racing with the same team as part of the Project 91 initiative.
Keep it clean out there, gents!
Juan Pablo Montoya
And there are more McLaren drivers who then went to race in NASCAR, hello there Juan Pablo Montoya!
Following his surprise exit from the team midway through the 2006 campaign, Montoya headed to NASCAR for the following year, and has since then become a multi-time victor in the Cup Series, and also boasts a victory in the Xfinity Series too.
Jacques Villeneuve
Another former F1 World Champion on the list, Villeneuve achieved that honour in 1997 and raced on in Formula 1 through until 2006, after which he turned his attention to the NASCAR Cup and Truck series, also appearing multiple times in the Nationwide Series since.
Villeneuve, like Button and Raikkonen, has contested a part-time schedule in NASCAR over the years.
However, in 2019 he would contest the full schedule of the European series, while it was in this category in 2021 where he picked up his first NASCAR wins.
Jim Clark
Two-time Formula 1 World Champion Jim Clark would try his hand at NASCAR action back in 1967, driving for John Holmon and Ralph Moody in the American 500 at Rockingham.
Clark was running P13 at the time of an engine failure which ended his involvement.
Tragically, Clark never had the opportunity to return to NASCAR as the following year he was killed in a Formula Two race at Germany's Hockenheimring.
Nelson Piquet Jr.
Climbing the junior ranks into Formula 1, Nelson Piquet Jr was never able to achieve the kind of success that his three-time World Champion father achieved, finishing on the Formula 1 podium only once.
Perhaps now best known in F1 for the Singapore 'crashgate' scandal, Piquet lost his spot in Formula 1 midway through the 2009 season, and so the following year made the switch to NASCAR, appearing in the Nationwide and Camping World Truck series, and later the Sprint Cup and Xfinity divisions.
Daniil Kvyat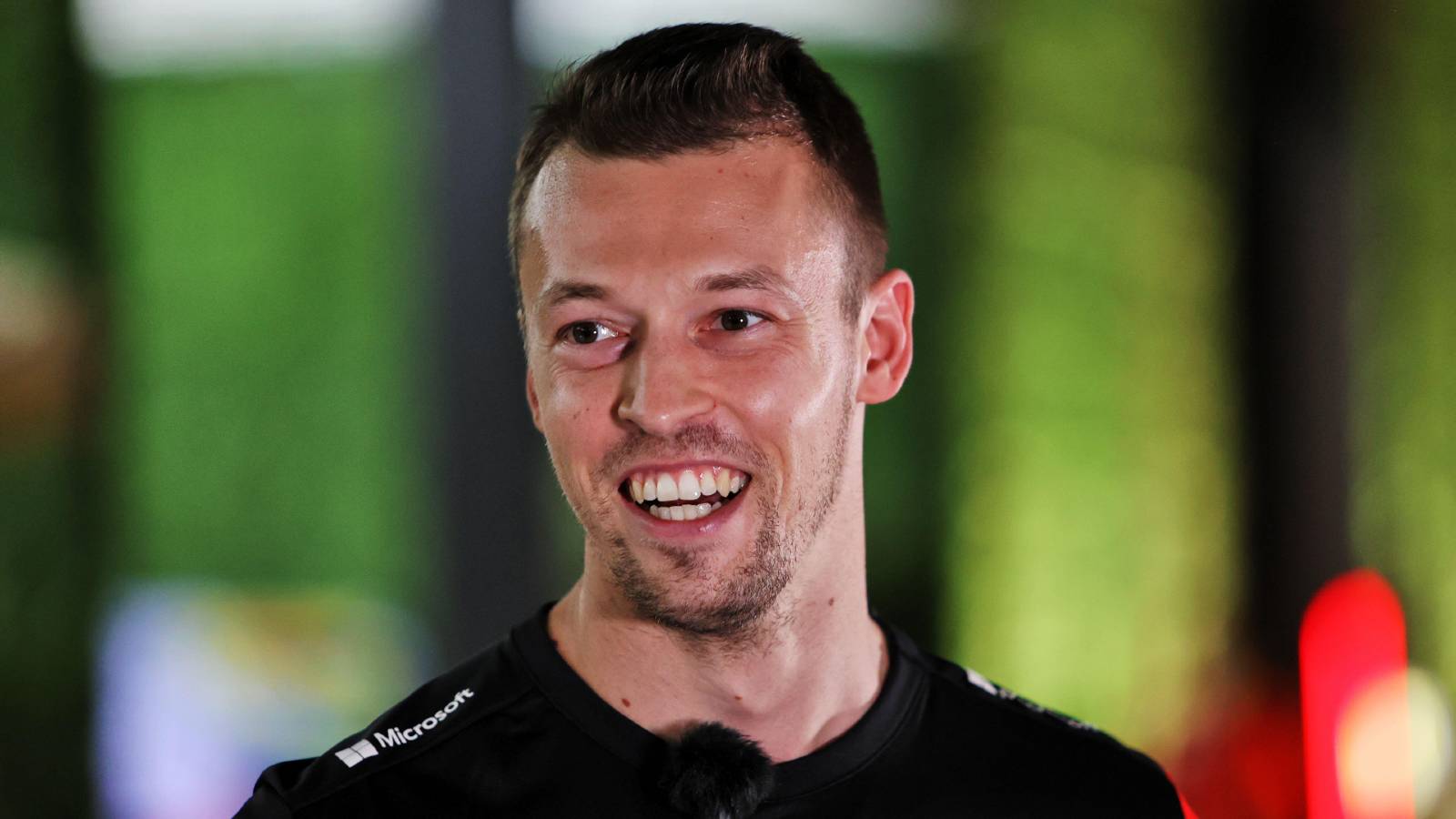 Having gone through quite the rollercoaster of a Formula 1 career as part of the Red Bull programme, Kvyat bowed out of the series for the second time at the end of 2020, and in 2022 turned his attention to NASCAR, making three Cup Series appearances with Team Hezeberg by Reaume Brothers Racing.
He also contested a round of the Xfinity Series that year with Sam Hunt Racing.
PlanetF1.com recommends
Jenson Button to make NASCAR debut, joins Kimi Raikkonen on the COTA grid
Former F1 racer believes NASCAR might appeal for Lewis Hamilton American adventure
F1 v IndyCar v NASCAR: How do pit-stops compare in each of the three racing series?
Christian Fittipaldi
Despite coming into Formula 1 as a highly-rated young driver, Fittipaldi would score only 12 points from 40 starts with perennial backmarkers Minardi and Footwork, P4 his best result.
And having bowed out of Formula 1 at the end of the 1994 campaign, the Brazilian racer's career path would eventually lead him to a cluster of NASCAR outings between 2001-03, yielding limited success.
Scott Speed
American Scott Speed used the junior ladder to climb his way into Formula 1 with Toro Rosso, but an altercation with team boss Franz Tost and an apparent breakdown in his relationship with the Faenza squad meant the 2007 European Grand Prix was his last appearance in Formula 1.
Speed would switch to NASCAR from the following year, racing in various divisions since, including the Nationwide and Sprint Cup series, while he won a race in the World Truck Series back in 2008.
Innes Ireland
Now we head all the way back to the 1960s to recount the NASCAR foray of Innes Ireland.
Debuting in Formula 1 with Team Lotus in 1959, Ireland went on to win eight non-championship events and one championship race in his F1 career which ran until 1966.
The following year, Ireland appeared in NASCAR's Daytona 500, at the encouragement of NASCAR founder Bill France. His engine blew when he had just broke into the top 10.