F1 fathers and sons: The famous racing names that could return to F1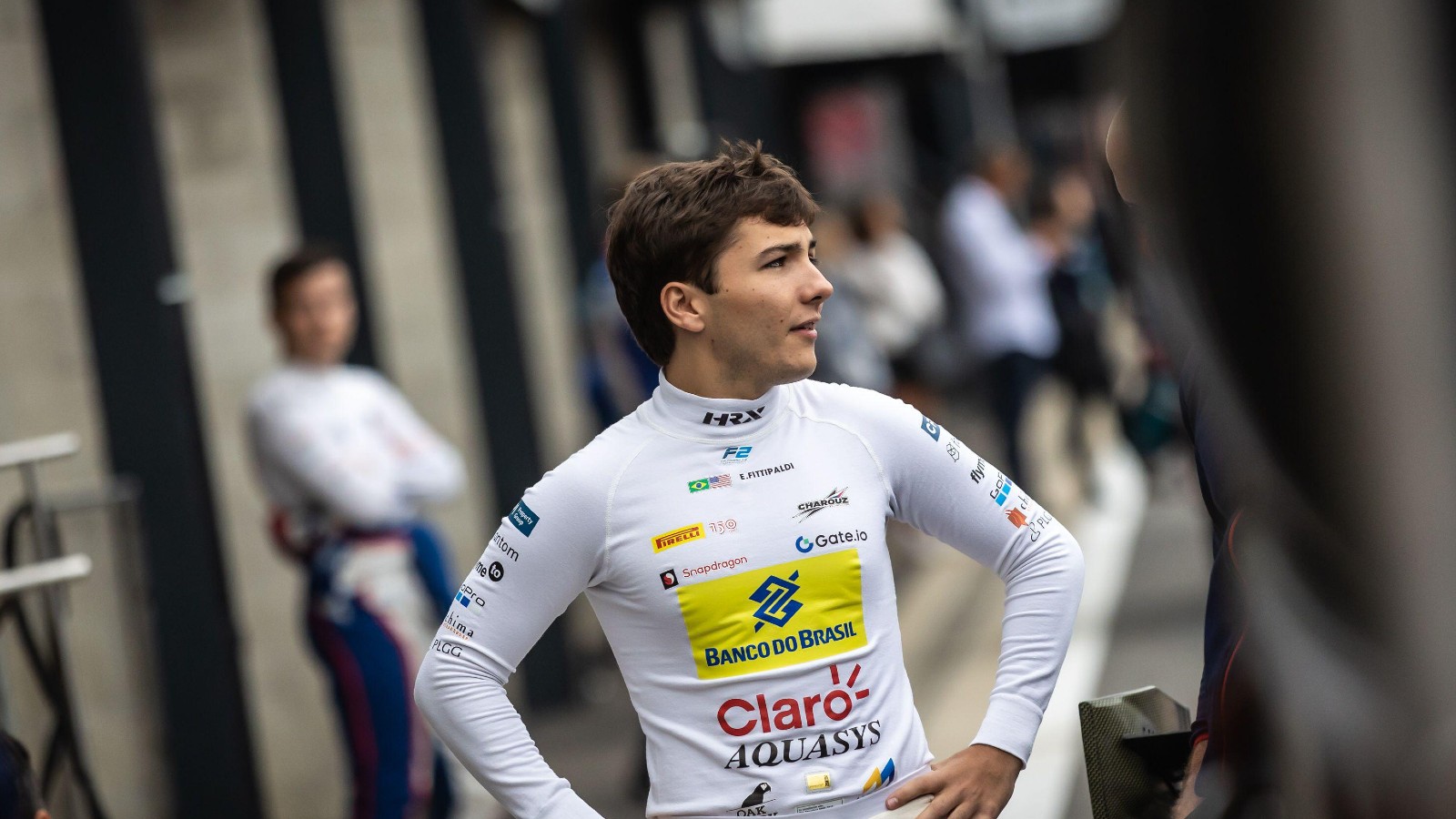 Born with racing DNA and raised to the roar of engines, Formula 1 is all a driver like Max Verstappen knows. Just ask the other youngsters climbing the motorsport mountain after their father rose to the summit.
Once a chubby-cheeked kid who was carried around the paddock by his two-time F1 podium-finisher father Jos, Max vaulted the pressure and expectation of his name to become a double World Champion.
Verstappen's isn't the only familiar last name on the 2023 F1 grid, as Kevin Magnussen's father enjoyed a brief stint in the 90s. Blazing the trail before them came plenty of examples, from Damon Hill and his two-time World Champion father Graham, to Keke and Nico Rosberg.
Verstappen and Magnussen won't be the last, as an entirely new generation of youngsters take on that motorsport mountain. Which of them can reach the top? Let's take a look…
Sebastian Montoya
Following the trail blazed by Verstappen on the Red Bull pathway, Sebastian Montoya has made no secret of his ambitions in F1.
The 17-year-old has joined the World Champions' Junior Team and steps into a Formula 3 seat with Hitech for 2023. Montoya completed two F3 races last season and impressed by scoring points immediately.
He can call on Juan Pablo Montoya, his seven-time Grand Prix winning father, for advice on the journey towards F1. A former Williams and McLaren driver, Montoya Snr's trophy cabinet includes the Triple Crown of Motorsport: victory at the Monaco GP, Indianapolis 500 and 24 Hours of Le Mans.
Enzo Fittipaldi
The Fittipaldi family are a motorsport dynasty. Three generations have made it to the paddock and 21-year-old Enzo is the new Brazilian Formula 1 hope.
Enzo's grandfather Emerson Fittipaldi, himself the son of a respected motorsport journalist, led the way. A double World Champion from 1972 and 1974, Emerson's 10-year career brought 14 Grand Prix victories. Wilson and Christian Fittipaldi have also competed, while 26-year-old Pietro is now a Haas reserve driver after two stand-in drives.
Enzo has joined Sebastian Montoya on Red Bull's Junior Team after a rock-solid Formula 2 season that brought six podiums. He joins Carlin for 2023, who could provide the platform to contend for the Championship.
Can Enzo become F1's fifth Fittipaldi? This upcoming season could be a key indication.
David Schumacher
Just like the 1990s and 2000s, there are two Schumachers on the scene. While Michael's son Mick has already experienced the F1 whirlwind, for the youngest Schumacher it remains only a dream.
David is the son of Ralf Schumacher, who enjoyed a wonderfully successful career despite falling into the shadow of his seven-time champion brother. Ralf won seven Grands Prix and earned 27 more podiums in 182 races.
While his cousin Mick dominated the junior single-seater formulae, David spent three seasons in Formula 3 without making an impact.
He will focus full-time on DTM for 2023, following in his father's footsteps. The youngest racing Schumacher, aged 21, suffered a broken back at Hockenheim in last season's finale but made a speedy recovery.
PlanetF1.com recommends
US F1 drivers: How successful were the United States' last 10 F1 drivers?
Lewis Hamilton car collection: Take a closer look at his incredible private garage
Revealed: The top 10 highest F1 points-scorers of all-time using unique formula
Enzo Trulli
Son of the one-lap maestro and defensive roadblock Jarno Trulli, 17-year-old Enzo can take plenty of lessons from his father's successful career.
Trulli Snr spent 14 years in Formula 1, starting 252 races and counting the 2004 Monaco Grand Prix as his only victory – having never attracted a Championship-contending team.
Enzo won the Formula 4 UAE Championship in 2021 before his rookie F3 season proved to be a steep learning curve. The Italian youngster's 2023 plans have not been confirmed.
Lorenzo Patrese
Like Trulli, Riccardo Patrese counts the Monaco Grand Prix among his great motorsport achievements. His 17-year-old son Lorenzo will do well to get close to his father's 257 Grand Prix starts.
Lorenzo only graduated from karting full-time in 2021, competing in Italian Formula 4 in 2022 and turning in a solid season. He improved right up to the final round, securing a season-best fourth.
The Italian youngster made his debut in GT racing last year and has plans to continue next year.
Robin Raikkonen
Kimi Raikkonen only retired from Grand Prix racing in 2021 but his children are already taking an interest in motorsport.
Raikkonen bought Robin his first go-kart at just four-years-old. Now seven, the former Ferrari star's son stepped onto the podium after his first karting race last year.
Before ending his career Raikkonen insisted he would not be pushing his kids towards Formula 1. They do seem to have caught the racing bug, though. Kimi and wife Minttu's youngest child, Rianna, has also hit the track. The couple posted pictures of their daughter wearing a pink helmet at the wheel of a No.7 go-kart as Raikkonen Snr gave lessons.
Perhaps we could be watching another Raikkonen fan-favourite in 15 years?
Dayton Coulthard
David Coulthard has joined the parents track-side at karting events, watching his 14-year-old son Dayton when he isn't on Channel 4's F1 coverage or driving a historic Red Bull.
Dayton has competed in events around the world, but focusing on the British scene. David achieved 13 victories in 247 Grand Prix but admitted being a racing parent tests his nerves.
"It's terrible!" he told Motorsport Magazine last year. "I never imagined… you just don't know until you are there. Now I understand why my mum used to stand, even when I was in F1, with her fingers on both hands crossed all the time. It's so stressful, you've got no control."
Felipinho Massa
Felipinho Massa is just 14-years-old but the son of former Ferrari driver Felipe has already crushed one of the sport's most popular figures in a one-on-one duel.
Back in 2016, Daniel Ricciardo was challenged to a "crazy-kart" race against the young Massa via social media. The Australian graciously accepted and a date was set for the showdown.
Hosted on Massa's balcony, Felipinho took an early lead and kept the Red Bull driver at bay – in the same year Ricciardo would win the Malaysian Grand Prix. It's unclear whether Massa Jnr still dreams of F1 but at the very least, he owed Ricciardo a crazy-kart rematch.