Forget Red Bull v Mercedes v Ferrari, another battle looks set to dominate in F1 2023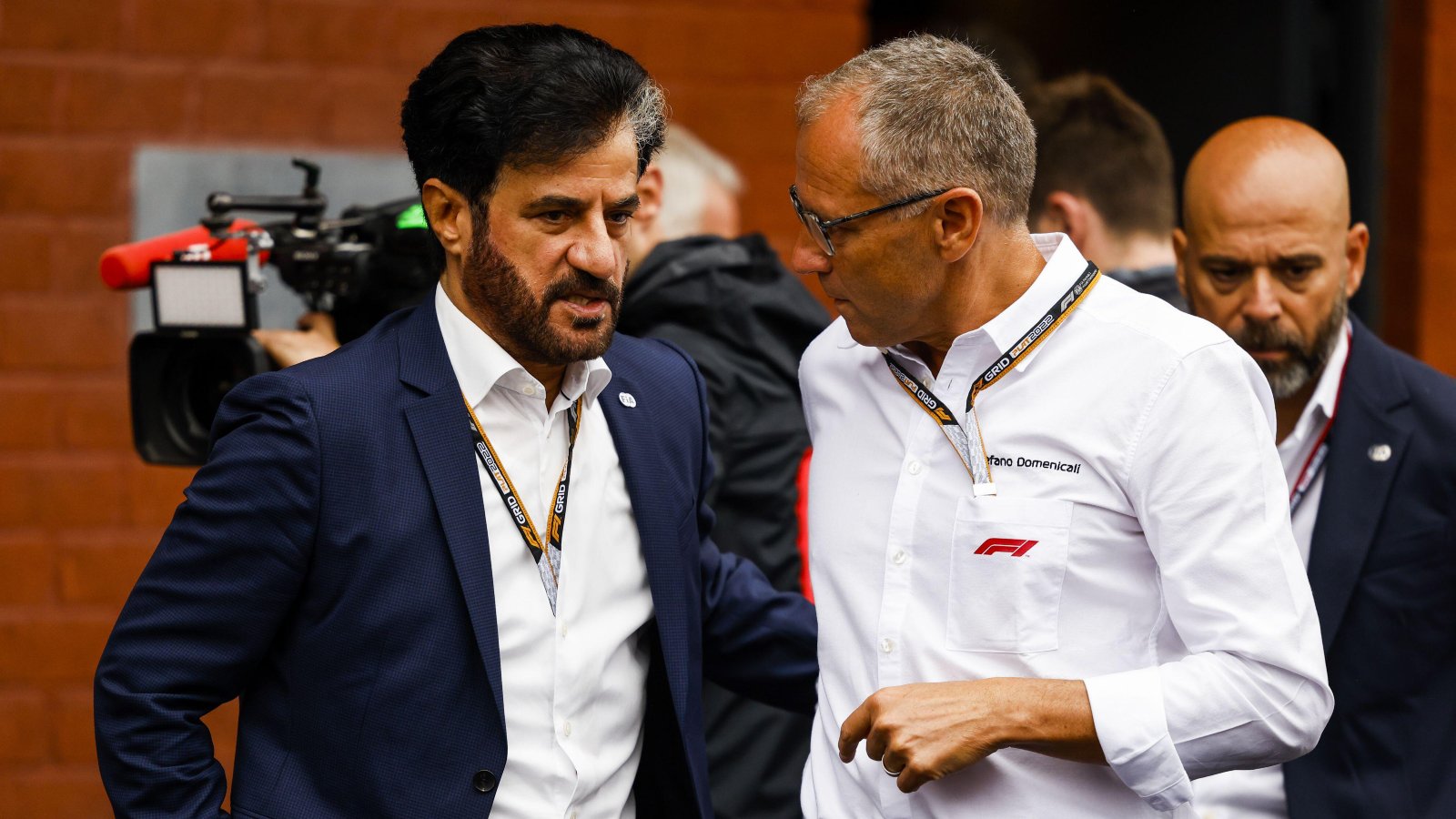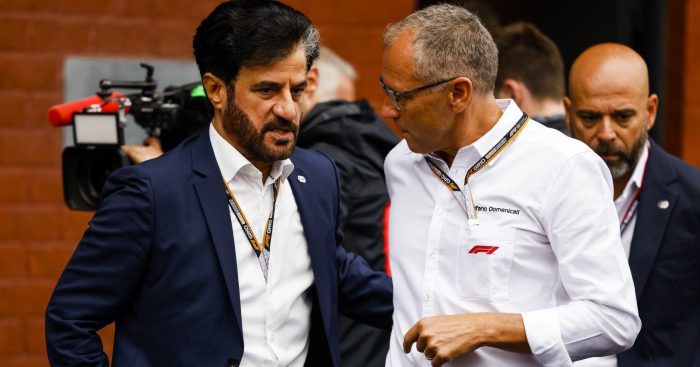 A title battle may be soon underway but behind the scenes, a war is waging between F1's biggest players.
World leaders using Twitter as their own personal soapbox is nothing new. Take Donald Trump for example who made the practice commonplace during his presidency but while the words of another president do not promote hatred in the same way Trump's did, it is perhaps just as unwise to air grievances in this manner.
After a year in the job and with his feet now firmly under the table, Mohammed Ben Sulayem is seemingly testing how far his new-found power can get him.
In the past month alone, he has launched an attack on F1 for its "adverse reaction" to the announcement of Andretti's partnership with General Motors. And now, he has again tested the waters by commenting on a recent report suggesting F1 had been the subject of a multi-billion dollar takeover bid from Saudi Arabia.
The bid was rejected out of hand, Liberty Media unwilling to sell their golden goose which has quadrupled in value since their 2017 investment, but Ben Sulayem believed there was enough there for him to wade in on the matter.
The structure of Formula 1 is unusual in comparison to many other global sports. As a result of Bernie Ecclestone's coup d'état that lasted decades, the exact structure of F1 is far from black and white.
In essence, the FIA are the governing body charged with enforcing rules and regulations and regulating safety standards while Formula One Management or FOM are in control of the commercial rights and branding.
It was FOM that was purchased by Liberty Media in 2017 and as they own the commercial rights to Formula 1, they earn much larger profits from the championship than the FIA does.
PlanetF1 recommends
Lewis Hamilton v Max Verstappen: Key stats compared after first eight seasons in F1
US F1 drivers: How successful were the United States' last 10 Formula 1 drivers?
F1 records: Top 10 longest team podium streaks in Formula 1 history
So it makes every sense that when a possible takeover bid for the commercial rights and branding of F1 comes in, it is a matter for the FOM to deal with hence why there was such uproar at Ben Sulayem's comments.
The 61-year-old Emirati said as the "custodians of motorsport" the FIA was "cautious about alleged inflated price tags of $20 billion being put on F1." But even if the FIA does have concerns, the reality is they have no say as it is purely a commercial matter.
Feeling as if their patch had been stepped on, decision makers at Liberty Media reportedly circulated a letter around the F1 teams addressed to the FIA saying Ben Sulayem's comments had been a "major overstep" and, in a sign of how seriously they are taking the matter, it was authored by their chief legal officer.
Perhaps if it was an isolated incident, it would be taken less seriously but it comes during a tumultuous month for F1's relationship with the FIA.
The year started with the FIA outright banning any political or religious statements, a move that would not have gone down well with some in the paddock, before Ben Sulayem's' first tweet rallying against F1 in terms of the FIA.
And while that tweet was justifiable given the FIA do play a part in new teams entering, the same can not be said of his latest comments.
It is not something that will easily be fixed either as it seems Ben Sulayem is on the offensive when it comes to wrestling back some of the public perception around F1.
Take the last few years. F1 and de facto FOM have been praised for expanding the sport's popularity and reaching viewing figures higher than ever seen before. The conquering of America is their finest achievement and 2023's three races in the country is their victory lap of a sport that has gone from strength to strength in terms of its commercial arm.
It is a different story with the FIA. Starting with the 2021 Abu Dhabi Grand Prix which remains a sore point for many of the fans even if the paddock have moved on, followed by an inconsistent year in terms of stewarding and moments such as allowing a tractor onto the track while Pierre Gasly was still driving at a wet Suzuka have not painted the sport's governing body in a particularly flattering light.
So Andretti represented the ideal opportunity for Ben Sualeym. Here was a team that had a large portion of the fans behind it and the FIA can be their biggest cheerleader. It was a carefully calculated move that has still not fully played out with that bid process set to rumble on even after the cars speed away from the start line of the season opener.
But the latest tweet can be seen as nothing but a step too far, the FIA president sticking his nose into an issue that was not only decided months ago but also should be of no concern to him.
Unless his advisors can convince him otherwise, Ben Sulayem looks unlikely to cease this newfound Twitter call out method he has chosen and has shown he is not one to back down, something the F1 teams and FOM have no interest in doing either.
The timing of the tweets during the off season have put them under more intense focus that may have happened if we had been surrounded by races but this rather public, if one-sided spat, is sure to run on well into the season.
Given it is the very future of the sport that is being contested, it is a far more important battle than the one for the title.