F1 v IndyCar v NASCAR: How do pit-stops compare in each of the three racing series?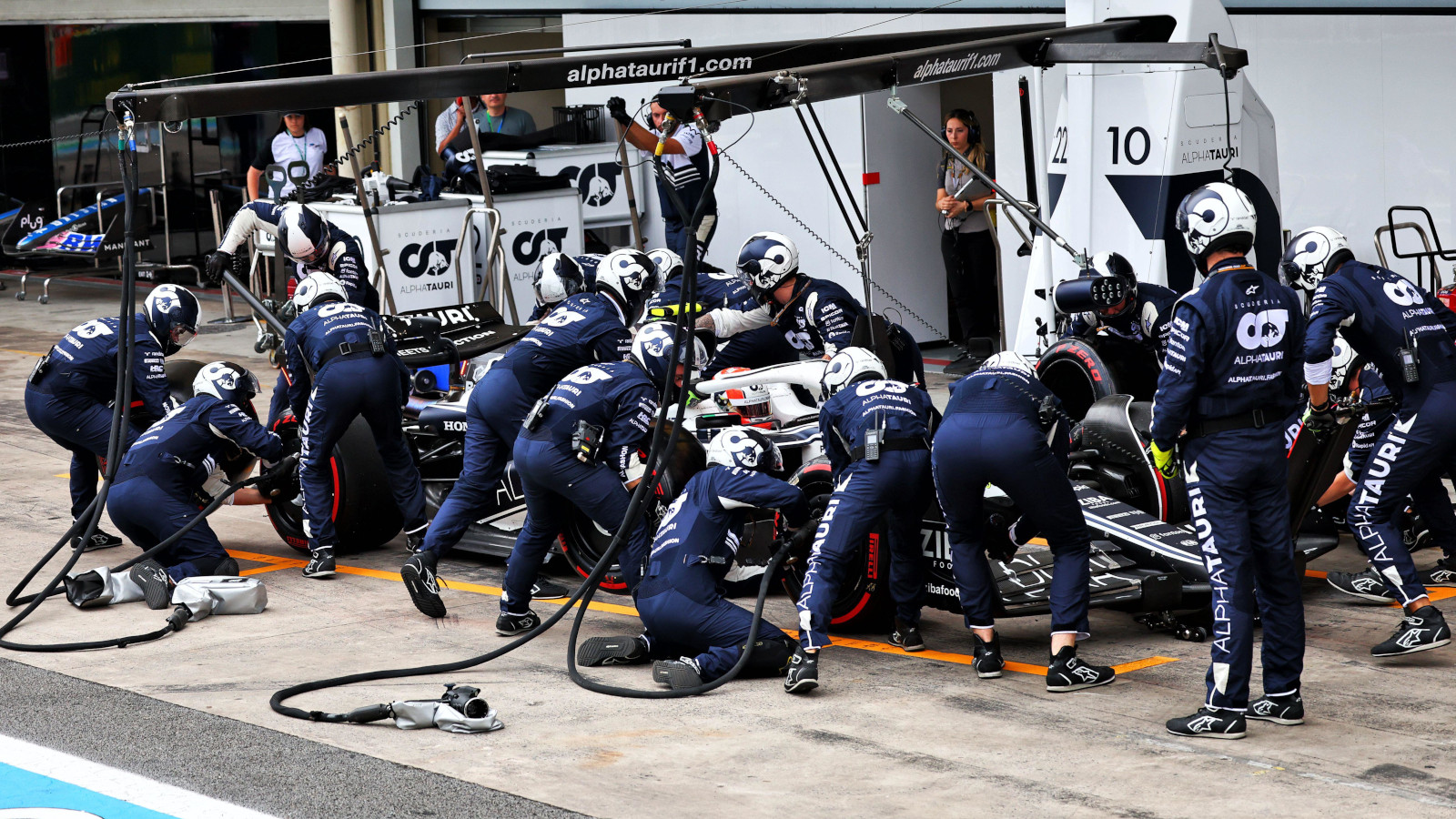 Hours and hours of practice goes into perfecting pit-stops, but different rules for F1 compared to other series means ideal times differ.
While having the fastest car out there on the track is of course key to success in any racing category, equally so is the ability to make best use of it with the perfect strategy to get the win, or squeeze the very most out of what the team's challenger is capable of.
In the world of Formula 1, pit-stop times have dropped drastically ever since refuelling was banned at the end of the 2009 campaign to cut costs and make the series safer, meaning the focus of a regular pit-stop now is to get the four tyres swapped over as quickly as possible.
But, how do the pit-stop times which the Formula 1 mechanics pull off compare to some of the other iconic racing categories?
Well, with Formula 1 becoming so popular in the United States these days, let's see how the F1 pit-stop times stack up against the ones in the nation's NASCAR and IndyCar series.
IndyCar
The rules in IndyCar permit only seven mechanics to head over the wall into the pit-lane to work on a car, four of those on tyres, while the aeroscreen, jack and refuelling duties are divided up across the remaining three.
However, even with each duty and tyre being a one-person job, plus refuelling, a pit-stop of around seven seconds in IndyCar would be considered a job well done.
Interestingly, IndyCar holds what is known as the Pit Stop Challenge on Carb Day of the Indianapolis 500, a single-elimination competition run over three rounds where the crew will change all four tyres and simulate refuelling their car, with the fastest time ultimately determining the winner.
Team Penske are the most successful team with 18 victories.
NASCAR
Now, if we put that solid seven-second IndyCar pit-stop up against NASCAR, well these sportscars need a little bit more time before they can be ushered on from the pit-box after a stop.
Out of a maximum crew of 17, only five are allowed to go to work on the car at a pit-stop in this series, unless there has been an accident or there is bad weather, at which point one more is permitted to hop over the wall. One of these mechanics will focus on refuelling.
Mechanics cannot go over the wall until the car has moved fully into the pit-box, while all teams must use the tools issued to them by NASCAR.
Pit stops in NASCAR used to be further slowed down by the fact that each wheel had five lug nuts, but with that now down to one with the Generation 7 car, this has of course shaved off a good chunk of time, with Kyle Busch's crew setting a new Cup Series record after a 8.96-second stop in 2022 at the Kansas Motor Speedway.
PlanetF1.com recommends
F1 v NASCAR: Top speeds, engines, formats, calendars and safety measures all compared
Which drivers are paid the most? F1, IndyCar and NASCAR salaries revealed
F1 points system explained: How can drivers score points in F1 2023?
Formula 1
Now over to the F1 pit-stops, which thanks to the lack of refuelling and allowance of three mechanics per tyre, are completed a lot quicker.
As a front and rear jackman lift the car up, on each tyre one mechanic is in charge of operating the wheel gun, another takes the old tyre off, and the third places the new tyre on.
The pit-stop record in F1 stands at a 1.82 seconds, performed by Red Bull on Max Verstappen's car at the 2019 Brazilian GP, the more typical time of between 2.5 and 3 seconds showing just how mighty of an effort this was from Red Bull.
Stops were slowed slightly with the arrival of larger, heavier 18-inch wheels in Formula 1 in 2022, making it harder for mechanics to achieve optimum times – though this makes McLaren's season-best of 1.98 seconds in Mexico City that year all the more impressive.
It is safe to say then that the pit-stop times in F1 are at a whole other level to those in NASCAR and IndyCar, but with good reason of course, considering the smaller number of tasks and many extra mechanics involved.