For the first time in seven years the Nürburgring jungle is back on the F1 calendar! This iconic track is set to add even more excitement to an already unprecedented 2020 season.
To celebrate the inaugural Eifel GP, F1 is offering our readers 25% off F1 TV monthly subscriptions for three months!
Subscribe now using code EIFEL25 to bring all the excitement of the race weekend straight to your favourite devices live and on demand.
This limited offer is valid on web orders until 12th October 2020 and please note this discount is not available in the Netherlands, Scandinavia and France.
The Eifel GP kicks off with the debut of Mick Schumacher in FP1 for Alfa Romeo, setting the tone for the rest of the weekend.
The son of seven-time World Champion Michael Schumacher tops the drivers' standings in F2, with just four races remaining.
If you miss watching this live, you can catch all F1 track session replays and highlights on F1 TV Pro.
With punctures and red flag restarts a plenty this season, the F1 TV Pro exclusive Pit Wall Channel has become the go-to place to get the best view of what's happening thanks to its multi-view experience that offers the best of the live race, as well as onboard cameras all delivered with the expert commentary of Alex Jacques and his special guests.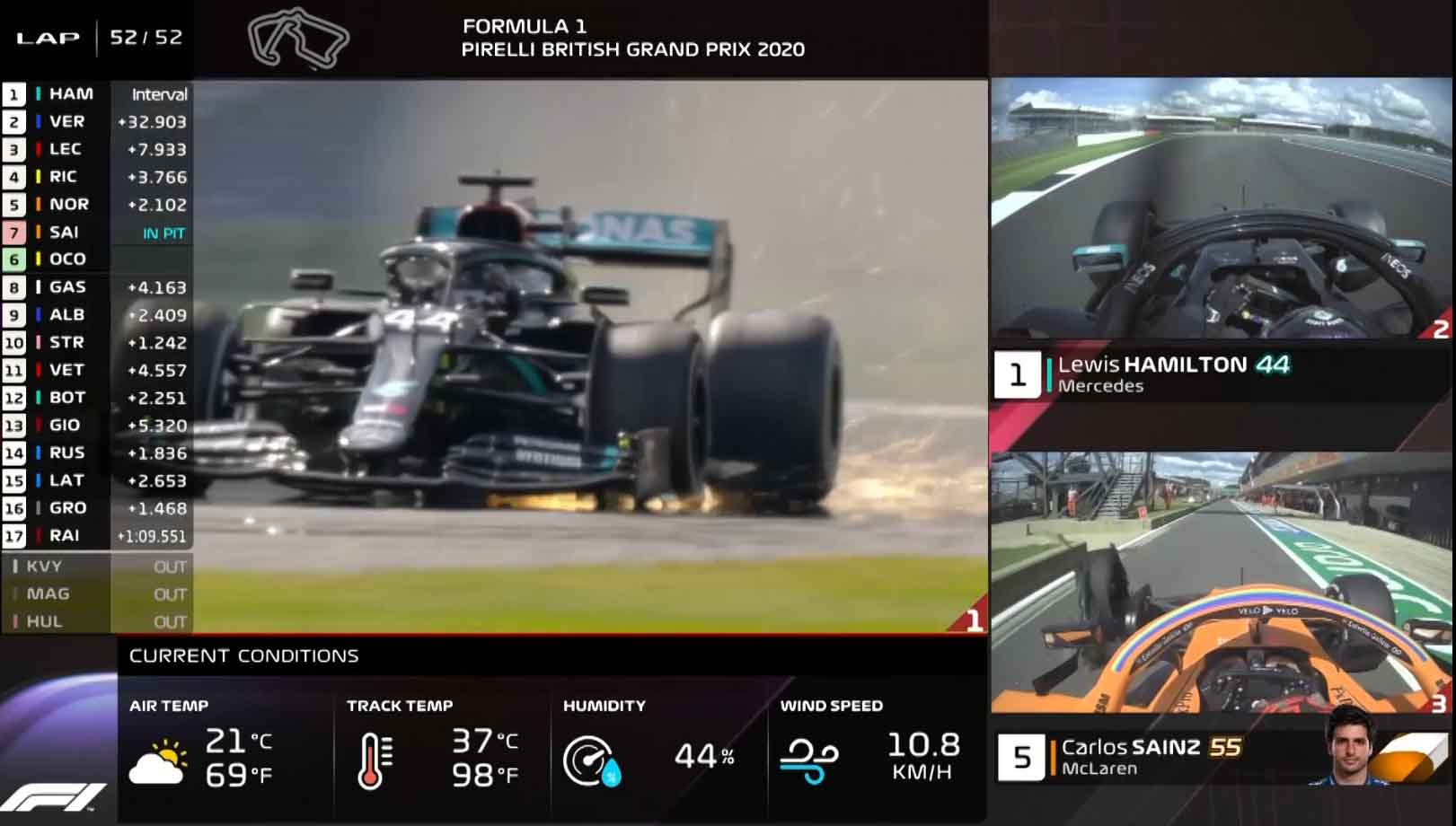 The Pit Wall Channel also features an exclusive pre-race show 45 minutes before the festivities. Whilst the live race stream displays the most relevant real-time stats, such as overtaking and DRS predictions, car performance, weather conditions and boasts exclusive camera angles not available through the traditional broadcast. 
Michael Schumacher and Lewis Hamilton share the record for the most wins in Germany.
With Lewis set to overtake Schumacher's win record, will he accomplish this tie in Mercedes' home territory? The iconic high-speed circuit, partnered with the predicted cold and wet weather conditions, is set to give us a race to remember. 
Get a front row seat to all the live action for the remainder of this season with 25% off a F1 TV monthly subscription for 3 months with code EIFEL25. Subscribe here!
F1 TV Pro is the closest that you can get to live F1 racing action, with exclusive features and behind the scenes views not available anywhere else. Now streaming on ROKU (US only), Web, iOS, Android, Amazon Fire Tablet devices.
Offer is valid on web orders only until October 12th 2020, 23:59 BST and this discount is not available in the Netherlands, Scandinavia and France.
— F1 TV Product Features —
F1 TV PRO FEATURES:
WATCH EVERY GP TRACK SESSION, LIVE & ON DEMAND
Live stream all Formula 1® track sessions from the Grand Prix weekend
Get expert commentary on the Pit Lane channel 
Exclusive Pre-race and Tech Talk shows
Broadcast available in 5 languages
Stream the F2, F3 and Porsche Supercup series 
Watch full race replays and highlights on demand
Catch-up with Driver's press conferences & strategy review shows
Full exclusive access to Live Timing Data, Maps and Analysis
TAILOR YOUR VIEW 
Personalise your racing viewpoint with your choice of 20 onboard driver cameras (Available live and on-demand)
Live uncensored Team Radio channel
Pitch two drivers head-to-head with Battle Mode
850+ hours of historic race archives
YOUR ACCOUNT, YOUR WAY:
Watch on six screens at once at no extra cost
Premium ad-free experience