Seven incredible private jets owned by F1 drivers: Lewis Hamilton, Max Verstappen and more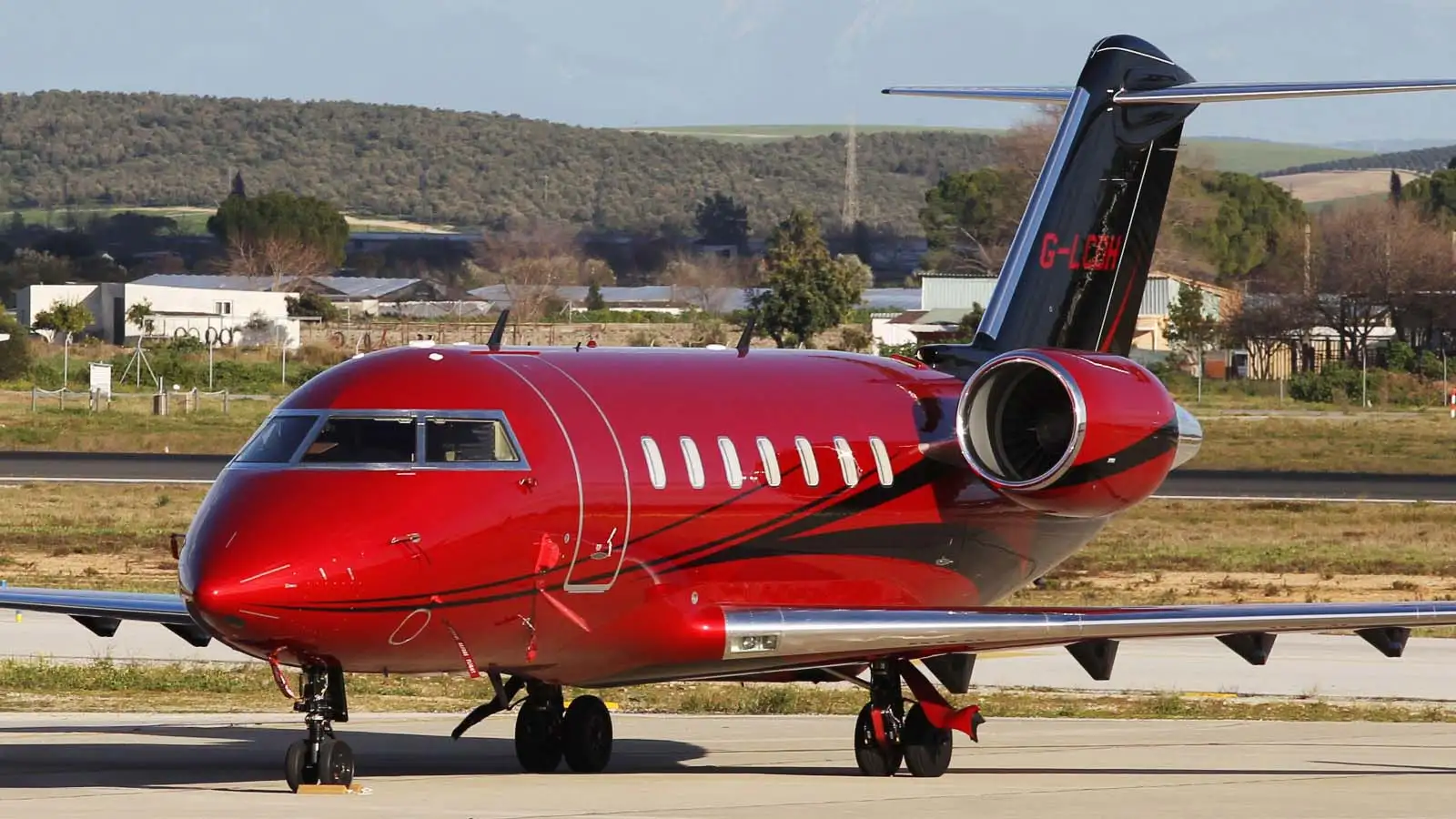 Formula 1 drivers lead lavish lifestyles, purchasing many luxury items to enrich their lives as much as possible. Many F1 drivers use private jets to travel across the world to Grand Prix races, with some private jets contracted to specific F1 teams.
Max Verstappen and Fernando Alonso are the only two F1 drivers who currently own a private jet, although we know Lewis Hamilton sold his a few years ago to improve his carbon footprint.
Below, PlanetF1.com looks at F1 drivers and the private jets they own, or have owned, over the years.
Max Verstappen: Dassault Falcon-900EX private jet
It is widely known that Max Verstappen owns his own private jet, which he purchased towards the end of 2020. The 15-year-old Dassault Falcon-900EX was purchased off Richard Branson and Virgin Galactic and has an estimated value of $15m.
Verstappen's private jet has become one of the most recognised planes among athletes anywhere in the world thanks to its striking colour scheme, matte dark grey with orange graphics and the Verstappen logo featured on the tail of the plane. Verstappen uses the jet for personal and professional use to ensure he arrives at races and events in true style.
Exclusive picture!
Falcon 900EX Max Verstappen at Miami-Opa Locka Airport 🛩 🌴
📸 @Lindonk pic.twitter.com/EKvsTLb3fR

— Max Verstappen's Jet 🛩 (@VerstappenJet) May 7, 2023
Lewis Hamilton: Bombardier Challenger 605
Seven times world champion, Lewis Hamilton, used to own his own private jet which he travelled to all the races in for the Formula 1 seasons. However, he parted ways with it several years ago in a bid to improve his carbon footprint.
The red Bombardier Challenger 605 was purchased for a cool $29m and was a luxurious, high-performance business jet with a top speed of more than 850 km/h and capable of accommodating up to 19 passengers. The jet was well suited to Hamilton's luxury lifestyle, with even the registration number entitled G-LCDH, the initials of his name – Lewis Carl Davidson Hamilton.
Fernando Alonso: Dassault Falcon 900C
Fernando Alonso, who retired from F1 racing following the 2018 season, made a surprise return to Formula 1 in 2021 to race for the Alpine team, formerly known as Renault, once again. Alonso is currently behind the wheel of an Aston Martin in the 2023 F1 season and is arguably at the peak of his driving powers despite being the oldest F1 driver on the grid by some margin.
The legendary F1 driver is the proud owner of a Dassault Falcon 900C jet, similar to Max Verstappen's Falcon 900CX, which has three engines installed in the tail cone and an extensive area rule, giving the jet a unique look.
17 December 1998. First flight of the Dassault Falcon 900C, development of the French-built corporate jet aircraft. pic.twitter.com/SVLSMyd81P

— Ron Eisele (@ron_eisele) December 16, 2022
Michael Schumacher: Dassault Falcon 2000 EX
Michael Schumacher remains one of the only two drivers with the most Formula One titles of all time, alongside Lewis Hamilton. Before Schumacher suffered a severe accident, he was the proud owner of a silver eight-seat Dassault Falcon 2000EX.
Schumacher flew his plan across the world throughout his Formula One career and racked up an average of 300-400 hours a year. Like Hamilton, the plane had his initials 'MS' stamped on the tail for that added personal touch.
PlanetF1.com's recommended reading
Six insanely luxurious mansions and estates owned by F1 drivers
Lewis Hamilton net worth: Where does he rank against football icons Lionel Messi and Cristiano Ronaldo?
Niki Lauda: Bombardier Global 5000
The late Niki Lauda is known for his incredible career racing in no less than 171 Formula One Grand Prix race starts and winning 25 of them. As a three-time world champion, Lauda was one of the first people in the world to own a Global 5000 jet.
The super jet combined superior transatlantic speed with the largest cabin in its market segment and had a high-speed Internet connectivity and unmatched entertainment options for passengers. Lauda often flew his private plane to Formula 1 races worldwide out of his base in Austria. Prior to the Global 5000, Lauda owned a Challenger 300.
Bombardier Global 5000 – A7-CEE in Gibraltar #AvGeek #avgeeks #aviation #planespotting #aviationdaily #aviationphotography pic.twitter.com/tqjpqpFH9Z

— Daniel Ferro (@Gibdan1) June 7, 2023
Nelson Piquet: Cessna 750 Citation X
Three-time Formula One world champion Nelson Piquet enjoyed an incredibly successful career, and following retirement in 1995, Piquet purchased himself a Cessna 750 Citation X private jet which is considered one of the fastest jets in the world.
The jet sports various luxury features to include seats for up to 8 passengers, a fully stocked kitchen and bar and an entertainment system which includes satellite TV.
D-BUZZ Cessna 750 Citation X #ZRHmovements 9 September 2018 pic.twitter.com/jRf5LVffPw

— Kurt Kolb (@kurt_kolb) September 9, 2018
Rubens Barrichello: Embraer Legacy 135
Rubens Gonçalves Barrichello was the longest-serving driver in the Formula 1 World Championship, remaining behind the wheel for 18 seasons from 1993 to 2011 – a feat that Fernando Alonso has now matched this season. One of the most experienced drivers on the grid, Barrichello has achieved many victories and successes enabling him to enjoy a lavish lifestyle, which included purchasing an Embraer Legacy 135 in 2006.
The private jet has a maximum capacity of 37 passengers and Barrichello has admitted that owning a private plane has fulfilled a luxurious dream.
Embraer "Legacy" ERJ-135. Nice… McAllen Flight Academy. We make pilots! pic.twitter.com/1oz7Hu1kN8

— McallenFlightAcademy (@McFlightAcademy) September 10, 2016