Why a salary cap would be good news for F1
How often do you stop and think, in comparative terms, just how much money a top sportsman is paid?
"It takes me 10 years to earn what 'Superstar X' makes in a week," is something I've said more than once in conversation (and with the individual named).
Is it right? Is it fair? If it was a footballer, he might even have done next-to-nothing for his jaw-dropping salary that week, perhaps spending match day sitting on the bench.
In Formula 1, of course, that cannot happen. The team is the team, the drivers are the drivers, and something unusual has to occur for them not to take part in a race weekend.
But the wages of Lewis Hamilton, Sebastian Vettel et al are still astronomical, albeit no F1 drivers made it into the top 10 on Forbes' list of the highest-paid sportspeople in the world for 2020.
Hamilton heads the F1 contingent at No 13 with a reported salary of $42m (£31.44m) plus an extra $12m (£9m) in endorsements. Next up is Vettel with $36m (£27m). Third, which may be slightly surprising, is Daniel Ricciardo on $27m (£20.22m).
Ironically, at No 48 on the overall list, Danny Ric is just ahead of Mesut Ozil and Paul Pogba. Who, of that trio, has earned their money more over the last few months? For those into their F1 and football, it's not even a discussion (Ricciardo by several laps).
F1 is a sport that has always been awash with money at the top end and driver salaries have, certainly in the modern era, had to reflect the risks being undertaken by its competitors.
The danger is perhaps not what it used to be, but looking at the Forbes list you could not say Hamilton, Vettel and Ricciardo are overpaid compared to some of the tennis players, golfers, NBA and NFL names on there – and especially not Ozil and Pogba.
However, it does not mean that, in a year that has given the world a reality check on every level, Formula 1 would be wrong to start putting the brakes on how much money its top stars are taking home.
In previewing his own discussions about a new contract with Mercedes, Hamilton showed commendable self-awareness.
He said: "I think particularly in a time when people are losing their jobs, I honestly feel a little bit awkward with sitting down and talking about numbers and a new contract when there are people out there not eating, people out there who are starving, who have lost their jobs during this pandemic."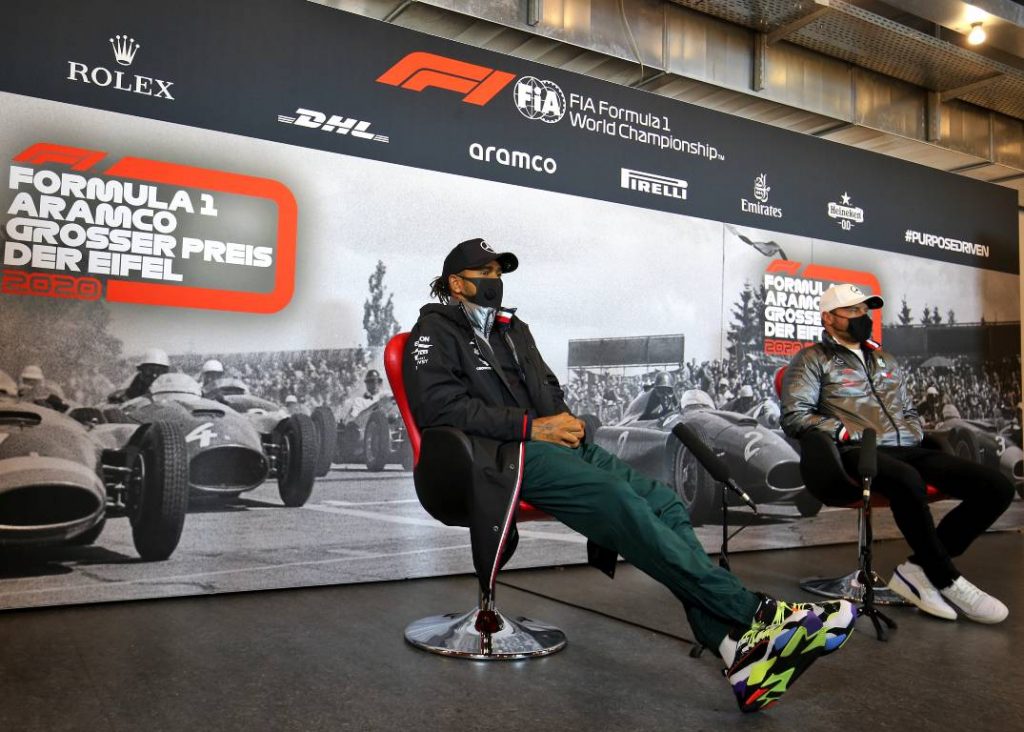 With five weeks of the 2020 campaign remaining, Hamilton has yet to commit his future beyond the end of this season. But you hope those words, which he said in August, remain towards the forefront of his mind when he sits at the negotiating table.
Nevertheless, F1 is looking at its own ways of keeping driver wages in harness with reality – at least as far as other sports are concerned, if not the world the rest of us are living in.
That's by way of a salary cap, a concept which is used in various sports and with different models, the intention being to keep costs down and maintain a competitive balance.
In terms of the latter of those two aims, F1 has already introduced a budget cap for teams from 2021 that does not include driver salaries.
A salary cap is still some way off though, with 2023 its reported start date when a figure of $30m (£22m) to cover both drivers has been quoted.
Red Bull team principal Christian Horner said: "The discussion of a cap at the moment is exactly that. There is no rule or regulation, it hasn't been voted in, it's not part of any sporting, financial or other regulations.
"But costs are sensitive to everybody at the moment. It was tabled, it got a response, so we will see where it goes.
"But it's far from being a set of regulations because there are all sorts of legal ramifications that need to be looked at before we find out if it's implementable."
Of course, even if a salary cap was introduced, there are ways around it if a driver did not feel he was being paid enough.
"If a team chose to spend more than the drivers' salary cap, it comes out within the budget cap so it's not, therefore, limiting the amount a driver can earn," added Horner.
"It's just simply dictating to the team that there would be a maximum allowance for the drivers and anything beyond that would have to be out of the chassis cap."
AlphaTauri team boss Franz Tost, meanwhile, is very much in favour of a salary cap being brought in.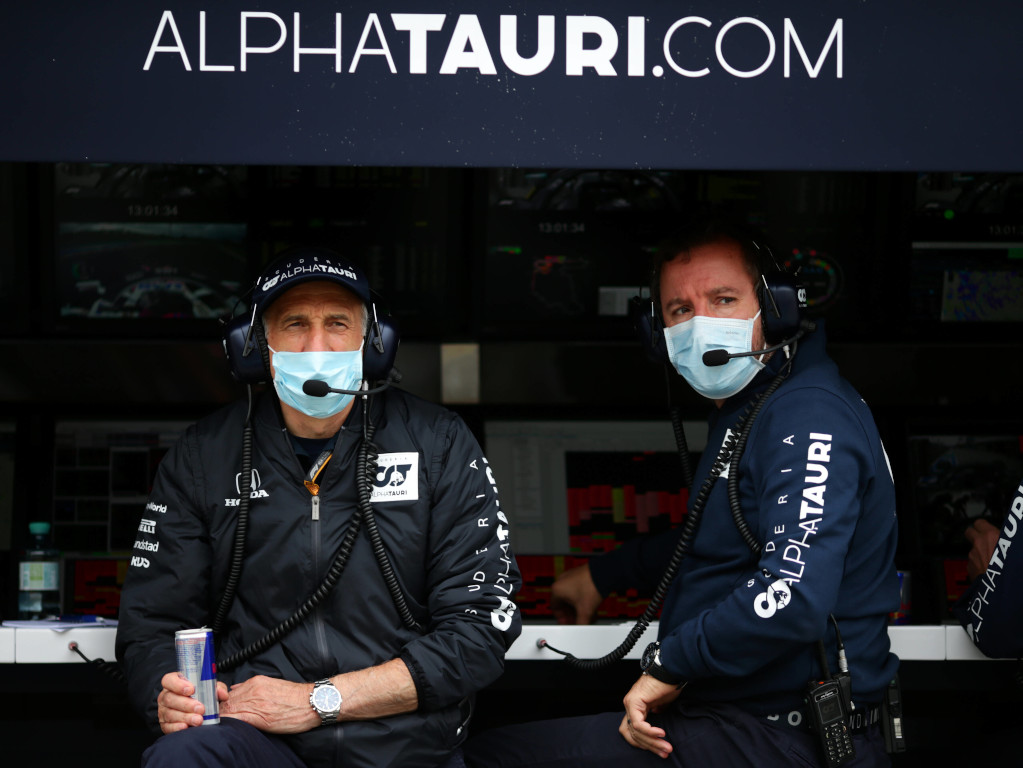 During the Emilia Romagna Grand Prix weekend at Imola, he said: "They [drivers] earn way too much money. No spectators are allowed [at the moment], Formula 1 makes less money and the teams make less money.
"I don't see any reason why the drivers shouldn't get less. They should be happy that they have this job and that they earn a little money."
Although Hamilton used the word "surprised" recently when he was asked about the potential salary cap at a press conference, it appeared more that he meant he had not heard anything about it rather than expressing shock at the actual notion.
At least you would hope so, given his words from August, and that he added at the Imola press Q&A: "I think it's important that the Grand Prix Drivers' Association work closely with F1 when we get into discussions moving forwards."
Incidentally, it has been reported that the World Champion's team-mate Valtteri Bottas is paid only a fraction of Hamilton's salary by Mercedes, and indeed less than half of Ricciardo's for that matter.
Salary cap or not, being a Formula 1 driver will remain a dream job – and surely the No 1 choice of series for any ambitious racer.
Would a limit on earnings reduce F1's pulling power and send the next generation of talent to seek opportunities in other categories?
Probably not. After all, we're not talking about the difference between being able to afford a mortgage payment or feeding the family.
And if a salary cap did make a difference to a driver's mindset, and they were motivated mainly by money, they would not, in all likelihood, have the hunger to succeed anyway.
A salary cap could therefore have a double benefit.
It would only help teams to operate within their financial means – and also send out the message that, hand in hand with the budget cap, F1 is fully aware of the economic challenges the world faces in the next few years.
Jon Wilde
Follow us on Twitter @Planet_F1 and like our Facebook page