F1 sprint race: When, where and how will they work?
After a run at Silverstone, Formula 1 sprint qualifying will be tested twice more in 2021, which could potentially pave the way for this to become a more regular feature on the calendar.
The move has been made by the FIA and FOM to try and add another dimension to the Grand Prix weekend, and ultimately improve the fan experience throughout the three days of action.
By shaking up the weekend's schedule to include meaningful sessions on Friday, Saturday and Sunday, F1 CEO Stefano Domenicali hopes this move will keep up fan interest through all three days of a Grand Prix event.
"When we went public with the news that we wanted to try out a sprint qualification like this, the organisers who are eligible for the test immediately got a lot more ticket requests. And the TV broadcasters were thrilled," Domenicali said as the idea was proposed.
"This format brings many advantages: The less time for free practice sessions, the more action on the track.
"If we don't try it, we will never know if it is an asset or not."
This is not the first time Formula 1 has tried to invigorate a Grand Prix calendar, trialling a double points race at the 2014 Abu Dhabi Grand Prix and testing a knockout qualifying format back in 2016 – both of which ultimately failed and the sport reverted to the current formats.
With three test events in 2021, fan feedback will be a big factor in whether or not the sprint races will continue into 2022 and beyond.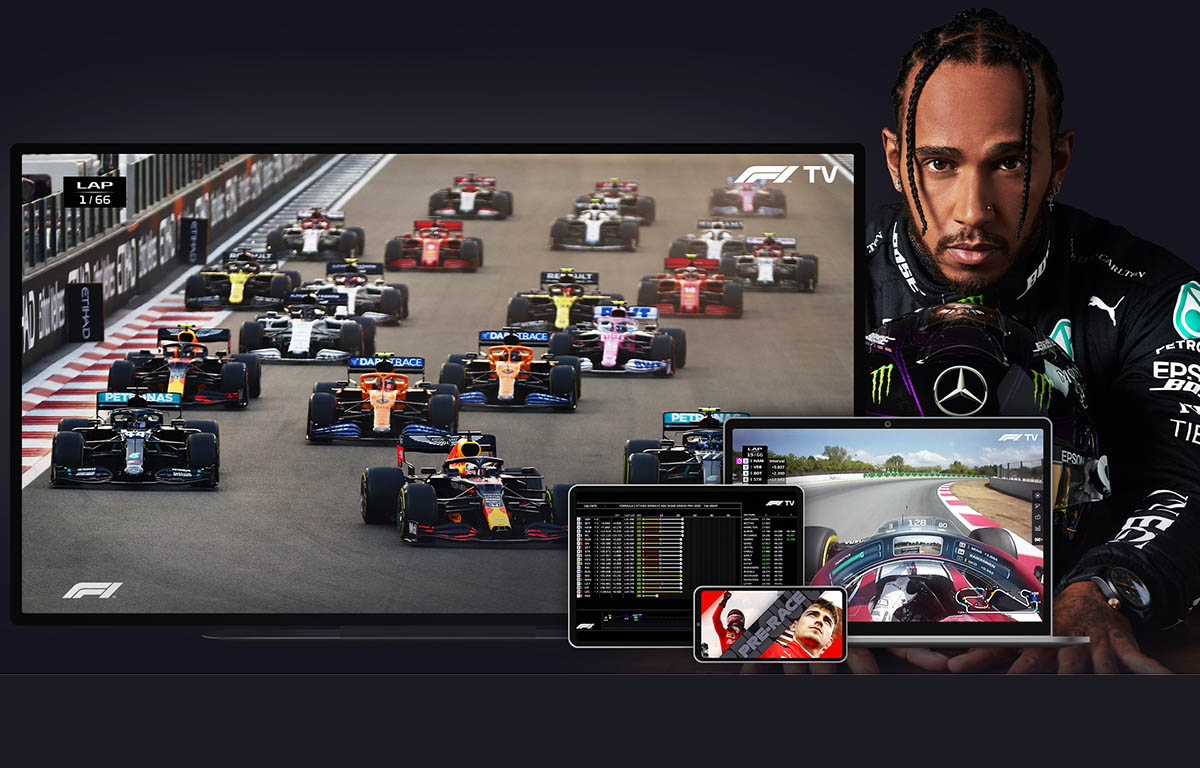 You can follow all the action from the brand-new sprint race weekend via F1 TV Pro! Subscribe here for the ultimate F1 viewing experience.
F1 TV Access, meanwhile, is available in over 30 territories and the full list of eligible countries can be found here.
What is sprint qualifying and how will it work?
Sprint qualifying will replace a standard qualifying session on a Saturday and will ultimately set up the grid for Sunday's Grand Prix. Here's how they can be best explained:
The format will see all the drivers qualify in a standard Q1, Q2 and Q3 session on a Friday afternoon to form the grid for the sprint qualifying, which will take place on a Saturday.
The races will take place over a shortened 100km distance (compared to the standard race distance of 300km plus one lap for a Grand Prix), which should equate to a race of around 30 minutes. Pit stops will not be mandatory during these sessions, making it a straight fight to the line.
Formula 1 bosses have stressed throughout the process of designing this format that reverse grids will not be an option in sprint qualifying.
What this change will do is reduce the amount of practice time the teams will have to perfect their set-ups for a race weekend, which will encourage teams to do as much running as possible in Free Practice sessions.
The top three drivers in the F1 sprint race will each receive World Championship points (three for the winner, two for second place and one for third place), but a podium ceremony will not take place. Over the course of a season, those points could ultimately make a significant difference in who becomes World Champion.
In terms of official statistics, the winner of sprint qualifying will officially receive pole position for Sunday's race.
With the structure of a race weekend changing to accommodate sprint qualifying, here is how the schedule will look at these events:
Friday
Free Practice 1 (60 minutes)
Qualifying (Standard Q1, Q2, Q3 format to set the grid for the sprint race)
Saturday
Free Practice 2 (60 minutes)
Sprint qualifying (100km race to form the grid for Sunday's Grand Prix)
Sunday
Grand Prix (contested as normal)
When and where do F1 sprint races take place?
The British Grand Prix was the first host back in July, and the Italian Grand Prix at Monza (10th-12th September) is the second.
Should it go ahead, the third trial event would be held at the Brazilian Grand Prix at Interlagos (5th-7th November) but, because of the continuing outbreak of Covid-19 in Brazil, the race is in serious doubt.
Italian Grand Prix weekend schedule (all session times BST)
Friday 10th September
FP1: 1.30pm – 2.30pm
Qualifying: 5pm – 6pm
Saturday 11th September
FP2: 11am – 12noon
Sprint qualifying: 3.30pm start
Sunday 12th September
Race: 2pm start
How do sprint races affect Parc Ferme conditions?
With the adjustment of the schedule, Parc Ferme conditions will be changed accordingly. For the revised qualifying session on a Friday, only soft tyres will be available to the teams, meaning that the top 10 runners will no longer have to start the race on the set of tyres on which they made it through Q2.
Parc Ferme conditions are currently such that major components cannot be changed on the cars to avoid the running of specialist 'qualifying cars' before a race takes place. This will continue to apply in the standard qualifying session before sprint qualifying.
Cars will go into Parc Ferme conditions after FP1, but car reconfiguration will be allowed to take place before FP2 on Saturday to allow the teams to set their cars up for the rest of the weekend.
Where the replacement of a damaged front wing to use a previous version of the part would have incurred a penalty, this stipulation will be removed if the damage takes place in sprint qualifying.
Along with this, teams will be able to change brake friction materials, including brake ducts, for a new, identical set used in qualifying or sprint qualifying ahead of the Grand Prix, for safety reasons.
Should the ambient temperature change by 10°C or more between sessions, allowances have been made for the teams to adjust power unit and gearbox cooling configurations within the cars, along with the alteration of weight distribution.
A comprehensive list of what will and won't be allowed to change on the cars is yet to be released.
What are F1's plans for sprint races beyond 2021?
No firm plans have been made as yet for the sprint qualifying format as to whether or not they will continue beyond the 2021 season.
The three test events will give the FIA and FOM the chance to assess the impact of the sessions, but F1's managing director of motorsports, Ross Brawn has confirmed that they are prepared to ditch the idea if they do not work.
If the format proves successful, however, Brawn hopes to add more sprint qualifying sessions to the calendar from 2022 – but not at every race.
"I'm not sure this format would be as successful at Monaco," he said. "We're considering these weekends being grand slam events, spread through the season, so it is something different.
"I don't think it'll go to the whole season. I think it'll be a limited number of races, but that is to be decided."
The overall aim of holding a sprint race at selected events will be to add to what fans can expect to see throughout the three days of a Formula 1 event.
"We want to give fans engagement throughout the whole weekend," said Brawn when the sprint qualifying format was unanimously approved by the teams.
"Sunday's Grand Prix is fantastic, and we don't want to cannibalise that, but we want to lift up the engagement on a Friday and a Saturday.
"Friday is really for the aficionados at the moment. Watching practice sessions on Friday is fun but there is no conclusion to it. But on a Friday now [at these selected events], we'll have the excitement of the qualifying format."