F1 stars turned rally drivers: Could Sebastian Vettel be the next to join the list?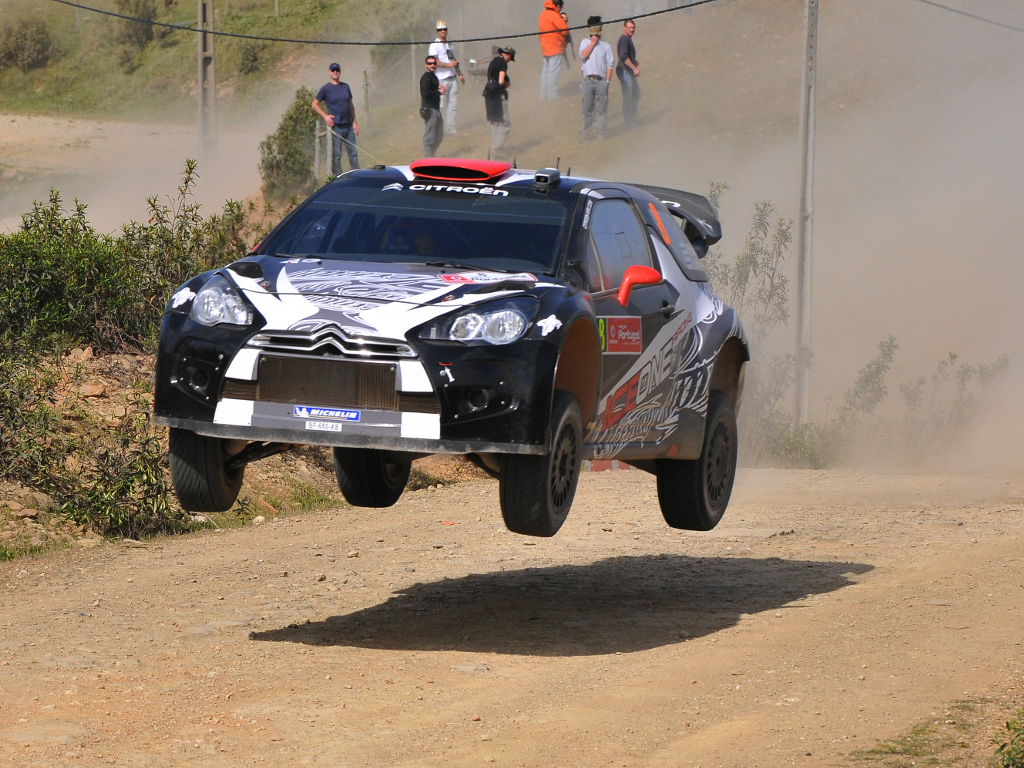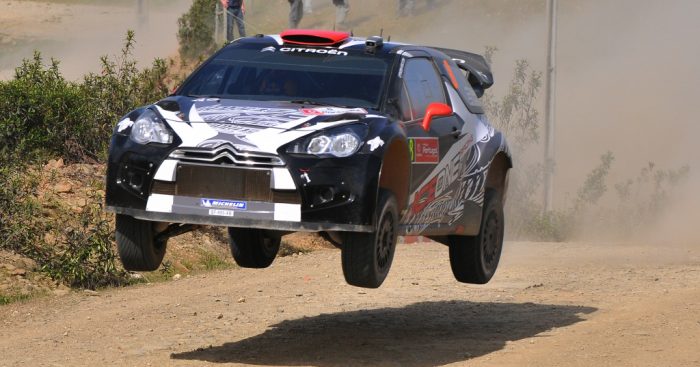 Sebastian Vettel's days on the Formula 1 circuit are done but the beloved four-time World Champion is considering a crossover to rallying. He certainly wouldn't be the first.
The German retired after the 2022 season finale in Abu Dhabi and has plans to decompress after a 15-year career.
We haven't seen the last of Vettel chasing victory on four wheels though. Plenty of options will be available to the former Red Bull, Ferrari and Aston Martin driver when that competitive itch returns.
"I always liked, for some reason, rallying," Vettel told F1.com. "But I can see it's a major challenge, because it's so different to what we do in, let's say, classic circuit racing. So I don't know. We'll see."
Plenty of Formula 1 drivers have gone in search of a new challenge at the wheel of a rally car, but were they successful? Do the skills translate? Let's find out…
Kimi Raikkonen
The latest adventure in the career of former 2007 F1 World Champion Kimi Raikkonen is NASCAR but hailing from Finland, he couldn't go without a stint of rallying.
Just two years on from Championship glory, Raikkonen was left with limited options in Formula 1. Ferrari opted not to extend his deal and when a rumoured move to McLaren failed to materialise, the Finn decided to commit to the WRC full-time for 2010.
Driving for the Citroen Junior Team, Raikkonen's efforts represented his F1 colleagues well. He soon became only the second driver to score points in both the WRC and F1 World Championship.
Fifth place at the 2010 Rally of Turkey was Raikkonen's best performance and although he improved his points tally in 2011 driving for his own ICE 1 team, the Iceman finished back-to-back seasons 10th in the WRC Drivers' Standings.
He didn't return for 2012, finding a route back into F1 with the Lotus team to instant success; finishing third in the Championship via a victory in Abu Dhabi and seven podiums.
Carlos Reutemann
Before Raikkonen's WRC venture, you have to rewind 25 years for the last time a Formula 1 driver scored points in the all-terrain series.
Carlos Reutemann won the Monaco Grand Prix in 1980 – the 10th of his 12 F1 wins – but didn't stop there, impressing on his first attempt at rallying.
Driving a Fiat 131, Reutemann entered the Rally Argentina in his home country and impressed with third on debut.
The former Williams and Ferrari driver retired from F1 in 1982 and would later enter politics, becoming the governor of Santa Fe. But first he had one more rally in him, once again being lured to Rally Argentina by the organisers in 1985.
Stepping into a Peugeot 205, Reutemann finished third at the WRC event once again. It would have been fascinating to see how the Argentinian would have fared across an entire rally season.
PlanetF1 recommends
Revealed: The top 10 highest F1 points-scorers of all-time using unique formula
The five most entertaining drivers on the F1 2023 grid
Where are they now? The F1 2008 grid for Lewis Hamilton's dramatic first title
Robert Kubica
The story of Poland's only Grand Prix winner will be forever intertwined with rallying; through his gut-wrenching accident, but also his brave comeback.
Robert Kubica had become one of F1's top prospects, shining brightest in 2008 with victory at the Canadian Grand Prix and fourth-place in the Championship. Fernando Alonso has since hailed the former Renault driver as one of his generation's biggest talents.
Then, while competing at the 2011 Ronde di Andora, Kubica suffered a horrific crash that would reroute his life. The Pole's injuries included a partially severed right forearm and fractures to his right elbow, shoulder and leg.
Following an 18-month recovery, Kubica's first priority was rally: setting the Ronde Gomitolo Di Lana, a small race in Italy, as his comeback. He won, one minute clear of the competition.
Kubica's focus narrowed onto rally and he bagged the Drivers' title via five victories during the WRC-2 season, stepping up to WRC full-time for the following three years and equalling Raikkonen's best finish of fifth in Germany.
Heikki Kovalainen
Now a full-time rally driver, 15 years ago Heikki Kovalainen was a highly-rated young driver partnering Lewis Hamilton ahead of the 2008 season.
Victory at the Hungarian Grand Prix was as good as it got for Kovalainen, who struggled to seventh in the 2008 Drivers' Championship as Hamilton celebrated the first of seven World Championship titles.
The Finnish driver dropped to the back of the F1 grid with Lotus and Caterham before a successful stint in Super GT. Since 2016 Kovalainen has built-up his rally experience in Japan, having been a lifelong fan of the sport.
Kovalainen won the Japanese Championship and made his WRC debut in 2022, signing-up to drive the Finnish Rally Championship this year with eyes on the highest level.
Jim Clark
If you ask many Formula 1 fans of a certain generation who the best is, Jim Clark may well be their answer. The Brit was the ultimate driver for any occasion, as comfortable on the track as he was on dirt and his varied career is testament to that.
He started out racing in local road rally events and would later compete in the 1966 RAC Rally of Great Britain in a Lotus Cortina. Clark even has his own event named after him run every year in Kelso, Berwickshire as part of the BRC calendar.
Clark would no doubt have added more titles to his cabinet to go along with his two F1 World Championships but tragically lost his life at the age of just 32 during a Formula 2 race at the Hockenheimring.
Martin Brundle
The voice of Sky Sports F1 not only has a long history with F1 but also made a fleeting appearance in rallying, contesting one race in the 1996 and the 1999 World Rally Championship.
The ex-F1 driver drove a Ford Escort RS Cosworth in 1996 and a Toyota Corolla WRC in 1999 but failed to make it amongst the classified finishers at the Rally of Great Britain.
Valtteri Bottas
Where else did you expect a Finnish driver to compete in then the Arctic Rally? Valtteri Bottas made his rally debut in January 2019, recording a stage win and finishing fifth overall, and has gone back ever since with 2022 marking his fourth consecutive appearance.
Away from the ice, he won the Paul Ricard-based Rallycircuit Côte d'Azur in 2019 and could return to the sport once his F1 days are up.
Nikita Mazepin
Nikita Mazepin may have been well off the pace in Formula 1 but following his unceremonial dumping out of the sport in 2021, he made his racing return in rallying at the Silk Way Rally.
He took part in the 10-day rally raid event in an SSV ('side-by-side') vehicle and emerged on top in the T3 class. Such was the difference between the experience of F1 and rallying that Mazepin said the only similarities were four wheels and a steering wheel.
He has no plans to make rallying his next full-time commitment, though, as he still has hopes of returning to F1 in future. Well, money still talks.